Do you crave that perfect baked potato? The ones that you order at your favorite restaurant with the perfect skin and fluffy inside. Then you're going to love this recipe.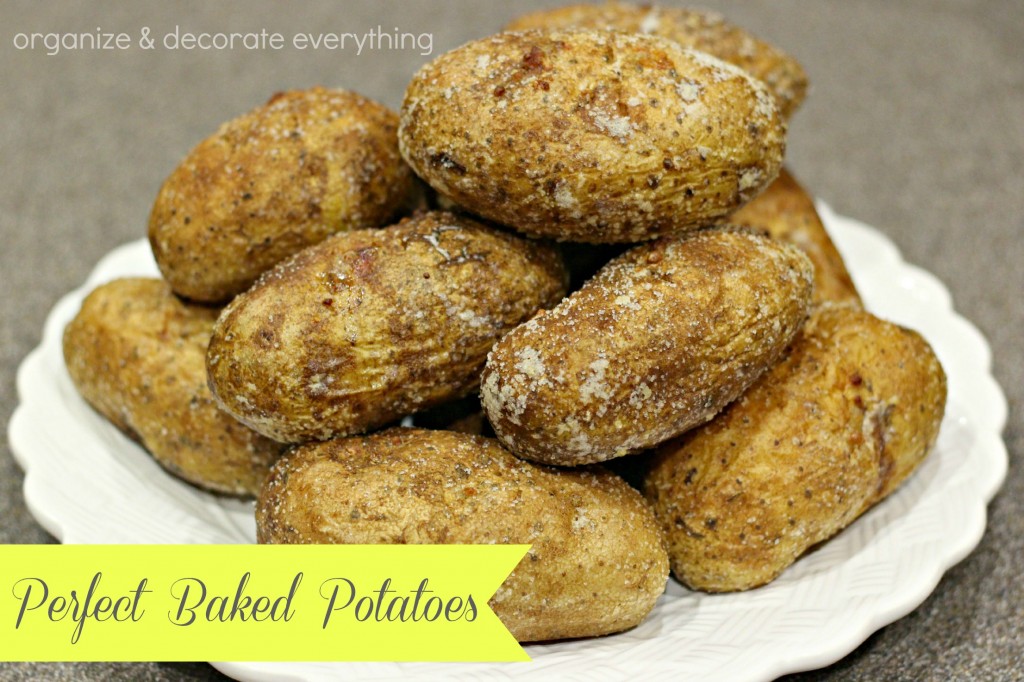 -Start by picking the best potatoes, make sure there isn't any green on them.
-Preheat oven to 400 degrees.
-Scrub the potatoes clean with a stiff brush under cold running water since you will be eating the skin.
-Look the potatoes over and remove any bruised spots with a knife.
-Pierce each potato deeply with a fork 3-4 times on each side to allow steam to escape during baking.
-Rub olive or vegetable oil over the skin of the potato for a soft, edible skin.
-Roll potato in coarse or sea salt and rub over skin.
-Place potatoes on oven rack and cook for 45-60 minutes, depending on size and how many you are baking.
-Test for doneness by gently squeezing the center of the potato. If it gives easily, it's done.
These are seriously the best baked potatoes ever and the skin is the best part. You'll want to make these every week, if not more often.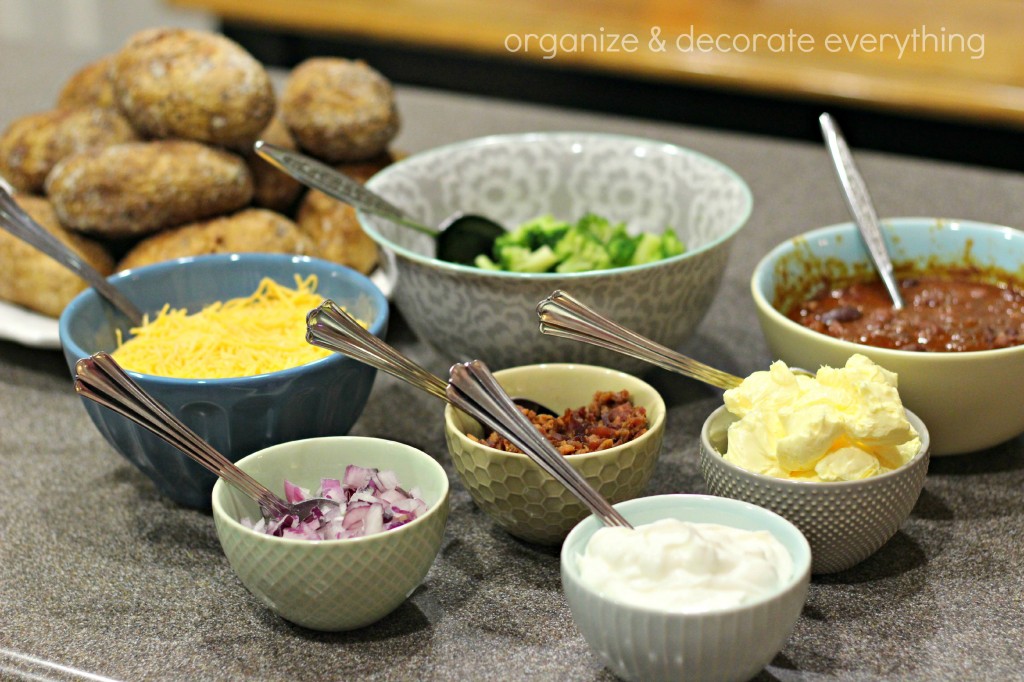 And since you're making the best baked potatoes ever, why not have a potato bar? I love this easy meal that my whole family will eat, even my picky eaters since they get to chose their toppings.
Check Out These Related Posts