Sunday– Today is Spring, but I'm not sure that means much in Utah. March and April can get pretty if-y weather with snow often. I love seeing the trees getting bud and blossoms. It reminds me of the promise of Spring and beautiful weather to come.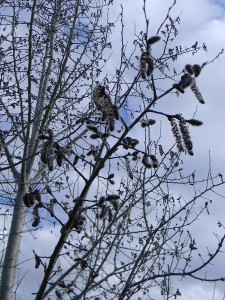 Monday– We buy discount coupons from the site Go Deal Go and our schools benefit from it too. Hubby had bought a discount to Pepperbellys in Kaysville so we took the kids. It's a really fun restaurant. It's decorated like a mechanics garage with oil cans, gas pumps, license plates, metal walls and more. The food is Tex-Mex. This is how the chips are brought to your table.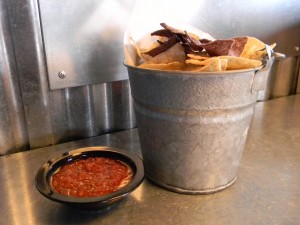 Tuesday– Looking out on the field today you would never know it was Spring. When the calendar says Spring, I'm more than ready for it. Now the snow is just depressing.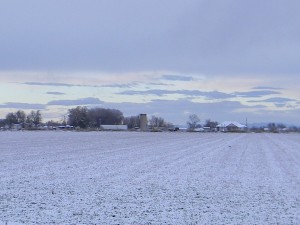 Wednesday– Zach's (#3) first soccer practice this season. He has a great team and coach and he's so excited to be playing again this year.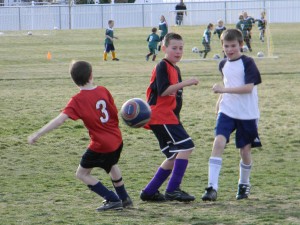 Thursday– Not Funny! I know it doesn't really look like a real mouse, but when you see it out of the corner of your eye laying on the floor, you do a double take. Zach thought it would be funny, but not when you had a mouse problem a few years ago and cringe every time you think about those little critters. Sill Not Funny! I thought about grounding him for a minute.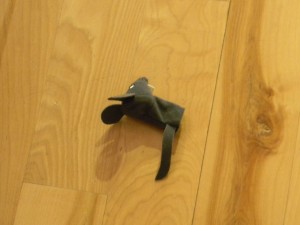 Friday– Yay for Card Club! We haven't had it for so long and I've missed it. It was great being with friends, creating, talking, eating, and of course, bringing home some cute cards. Since we hadn't met for so long there wasn't a theme, which was great for me because I was almost out of every kind of card. It was fun to see what everyone came up with. Thanks ladies!
Saturday– We attended Young Women General Conference at the Stake Center. It was fun to be able to go with 2 of my girls. After the Conference we had ice cream sundaes and talked for a while. Amanda drove home. She should be getting her license in 2 weeks. I'm just warning you all!