Sunday- Even though our Colts didn't win, we still had a fun Super Bowl party with loads of food. The game started out great (and in our favor) but went down from there. Maybe the half-time entertainment had something to do with it (just kidding). In the end, the Saints played a much better game and deserved the win. We still had a great time being together with family, eating, cheering and watching commercials. I love the Super Bowl commercials!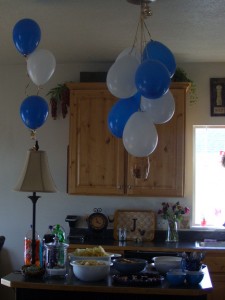 Monday- Ammon is in the Chinese Immersion program at school. They made dragons for the upcoming Chinese New Year. He was so excited to show me as soon as he got home from school. Look how proud he is.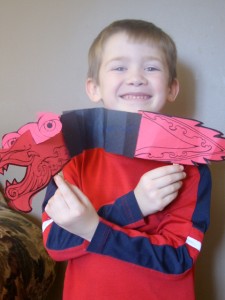 Tuesday- Ammon's sick today. He woke up in the middle of the night and I was washing sheets again at 2:00am. Zach was sick last week, now I guess it's Ammon's turn. He spent most of the day watching TV, eating crackers, napping and playing with Legos. He was starting to feel much better by the evening.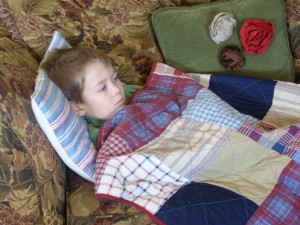 Wednesday- Our side yard, by the garage, was leveled and rocks were poured today. We've lived here 5 1/2 years and it's finally getting done. Cement will have to come later because of the cost, but rocks are much better than mud. There's a reason it's finally getting done. Hubby bought some big things he's going to be working on for probably the next year. I'll show you what he bought as soon as they get here. You'll probably be in shock, just like I still am. Let's just say he loves a challenging project.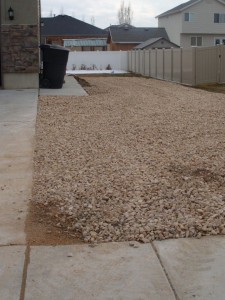 Thursday- This is my week to drive the carpool for Jr. High. I actually really like carpooling. It means I only have to drive every other week, which is much better than every week. There's been road construction on the street in front of the Jr. High which means a backup when dropping kids off and trying to leave the school. This is what it's looked like for the past 2 weeks trying to leave the drop off area. I hope this doesn't last much longer.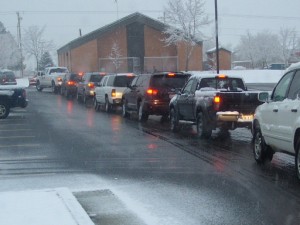 Friday- It was the day for school Valentine's Day parties. I spent 1 1/2 hours in Ammon's class in the morning and 1 1/2 hours in Zach's class in the afternoon. Ammon's class also celebrated Chinese New Year by making a big dragon and having a parade around the school. This is the dragon's head. The moms played the musical instruments. I helped the kids in Ammon's class make a Chinese game similar to a hacky sack. They also frosted heart cookies, made a dragon out of egg cartons and made heart necklaces.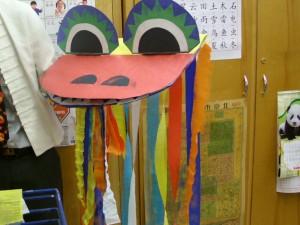 In Zach's class the kids frosted and decorated cookies, played "Don't Eat Pete", made a heart craft from thread and foamies and I played a game with them. In honor of it also being Chinese New Year, we played a game with conversation hearts and chop sticks. They each had 2 plates. One was full of hearts. They had 30 seconds to get as many of the hearts they could from one plate to the other by only using their chopsticks. It was hard at first, but got easier the more they did it.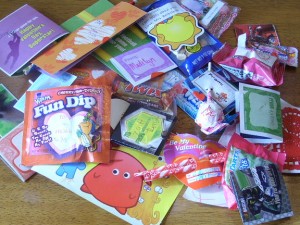 Saturday- We drove down to Southern Utah for the Parade of Homes. We love it , plus it's a chance to enjoy some warmer weather. We stayed in Cedar City at Whitney and Ty's then spent all day in St. George visiting amazing homes. The boys did great. They really liked looking through all the homes, but were getting a little tired at the end. Of course, the girls had a great time. More on the Parade of Homes later. I have tons of pictures to show you.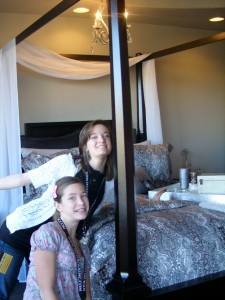 That's it for this week!