I'm sure a lot of you already know how to make these, but whether you need a refresher course or you've never made them before I thought I would share how to make these Tissue Paper Pom Flowers. They're inexpensive and easy to make which makes them the perfect decoration to add a lot of color to any party or celebration. Also very little supplies are needed, which is always a plus.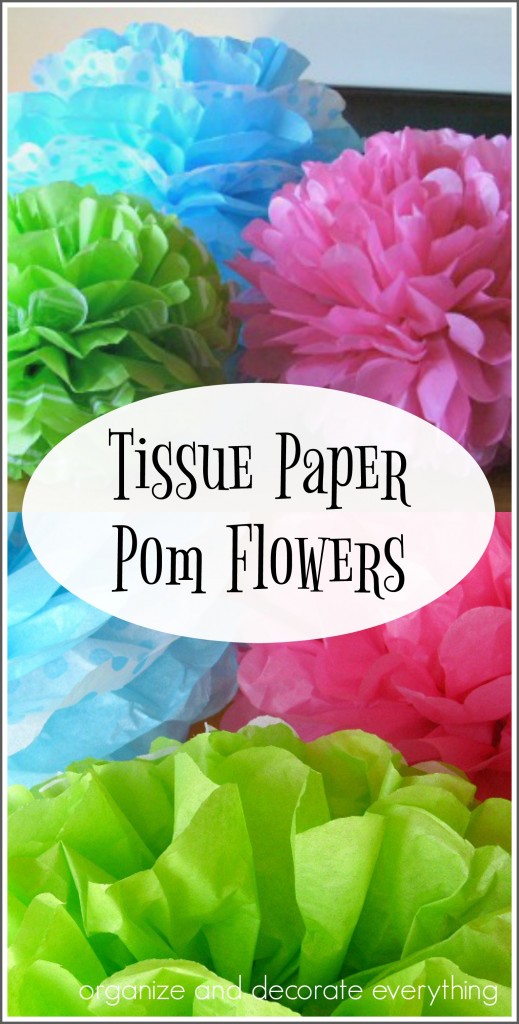 Affiliate links have been provided for your convenience but do not add to the cost of the product.
Supplies needed:
Tissue Paper (various colors)
Wire
Scissors
I used the patterned paper in the packs and I love the way they turned out, but you can also just use the solid sheets in your flowers.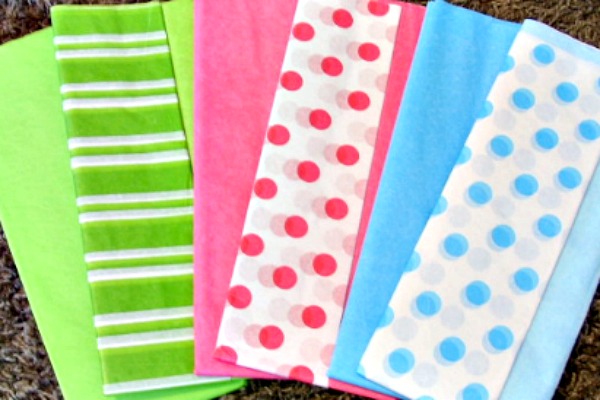 Start with 10-12 sheets of paper. I put some of the polka dot blue paper in with the solid blue (2 solid, 1 dot, 2 solid, 1 dot, 2 solid, 1 dot, 1 solid). Stack the sheets on top of each other and start folding accordion style. Folds should be about 1 1/2″ wide. If you're making smaller poms make the fold width about 1″ wide. Crease the folds well.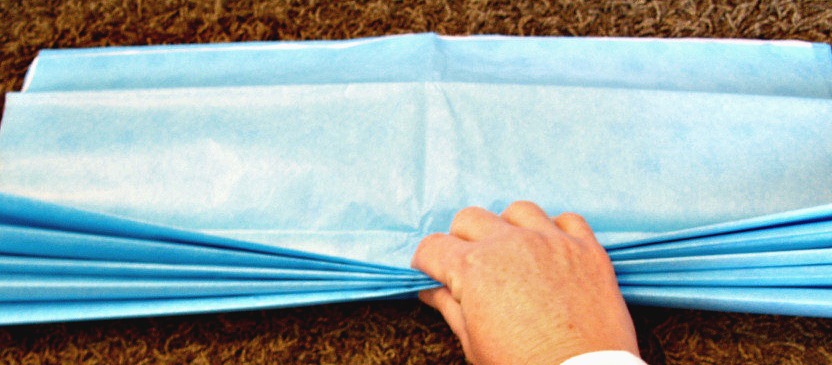 Once you're done, fold the tissue paper in half just to find the center of the paper.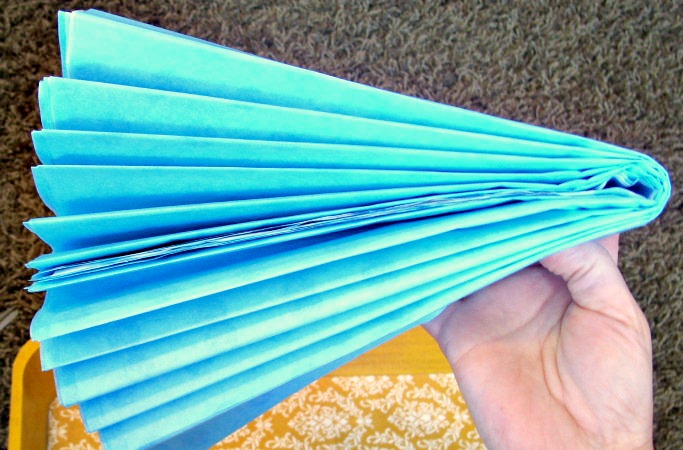 Cut a piece of wire 6″-8″ long. Put the wire in the center of the paper and twist the ends together to keep the wire in place. This will be in the center of the pom.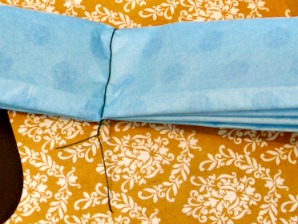 Make a loop with the ends of the wire. Put ribbon, string or fishing line through the loop so you can hang the paper pom flower once it's finished.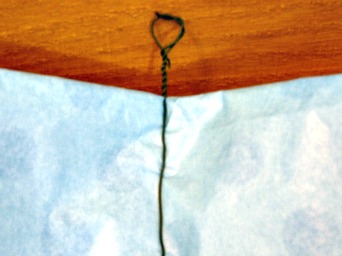 Draw an arch or semi-circle at each end of the paper to form the petals. My petals all have rounded ends but pointy ends look really cute too. It's easy to make the flowers smaller by cutting more paper off the ends. Remember if you do make the flowers smaller you will want to shorten the folds to 1″ instead of 1 1/2″, just for proportion.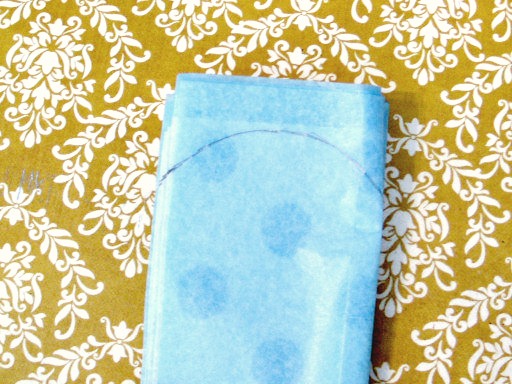 Use sharp scissors to cut through all the layers of the tissue paper.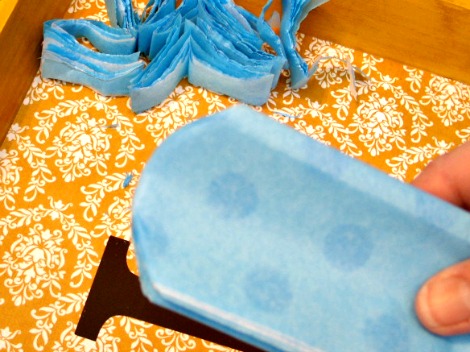 Once the ends are cut, fan the paper out like this.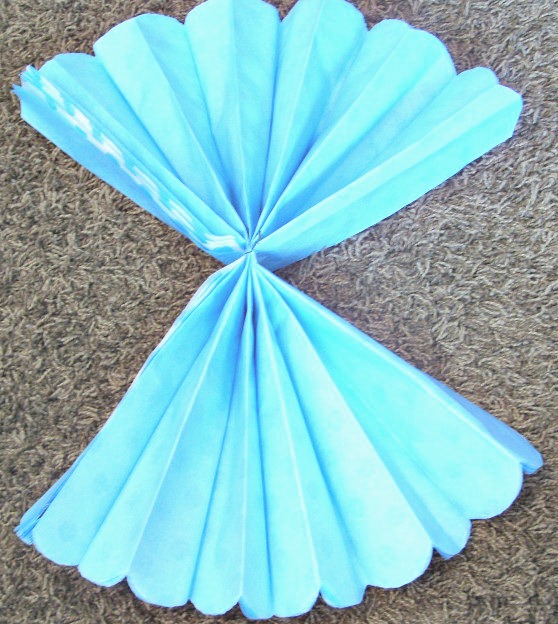 Then start pulling the papers up (towards the center) to form the pom, one sheet at a time. You need to be careful so you don't tear the paper. Be gentle at first, you can make adjustments later. This picture is half a flower pom.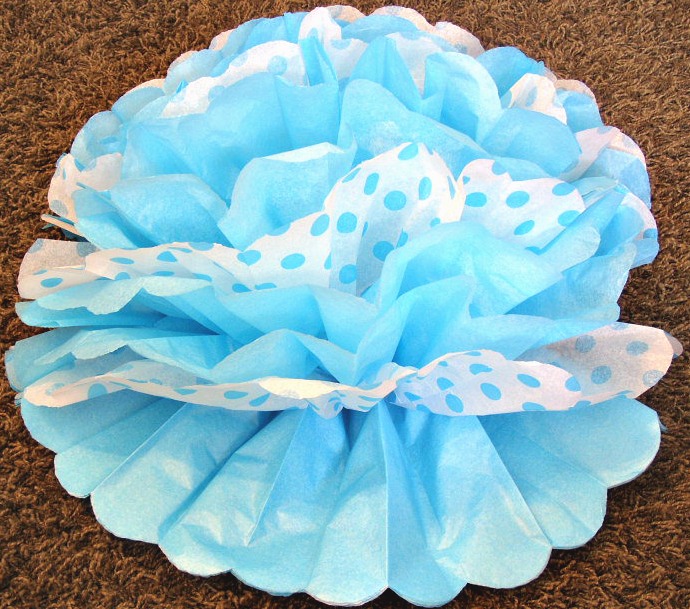 Fluff and make adjustments to the flower poms until they look the way you like. The pink one is all solid sheets and the green one is 7 solids and 3 stripes.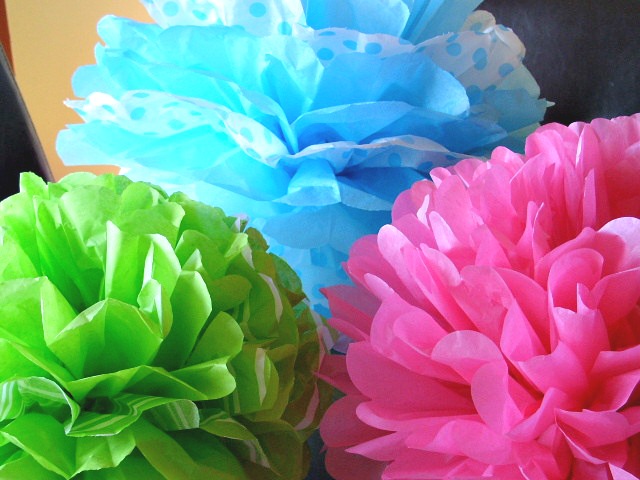 So fun! I want to make these for every party now. Aren't these colors great?