My kids love to doodle, write stories, and even songs. Since the Easter baskets were going to be a little sparse this year, I decided to make them some new notebooks to be tucked inside.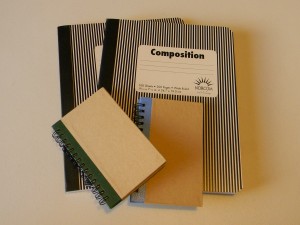 I started by measuring the area I wanted covered and adding a little extra. I'll show you why I added the extra later.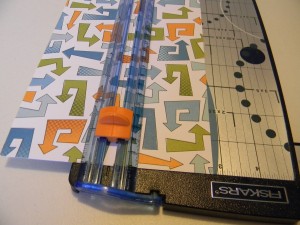 I used a glue stick over the whole surface to be covered by the paper.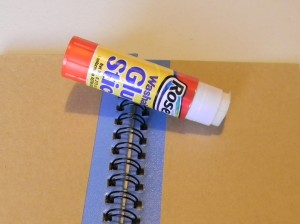 Then smoothed the paper on working from the inside out. Make sure the edges are stuck down really well, especially the corners.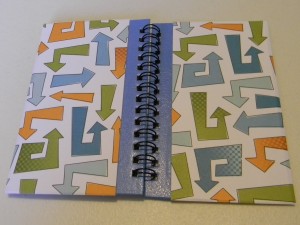 Once I covered all of them, I let them dry for about 15 minutes.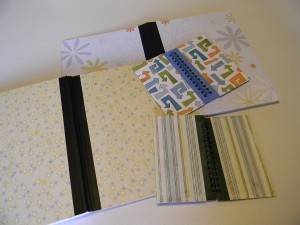 Then I sanded off the excess paper using sandpaper. I like the way it looks sanded. You get a very clean edge. You could also ink the edges if you like.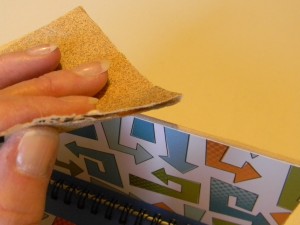 I found this really cute paper that has different frames all over it, so I cut out 4 of them to use on the notebooks.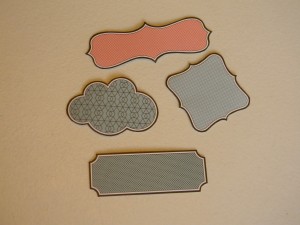 Then I got out my letter rub-ons.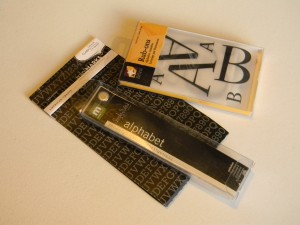 And put the kids names on each one.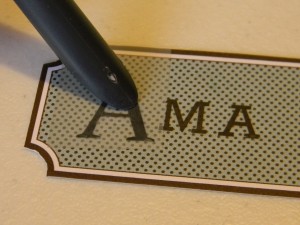 I stuck the labels on the notebooks using a glue stick. I let them dry for a few minutes then covered the front and back of the notebooks with mod podge. One of them bubbled a little, but once it dried it was laying flat again.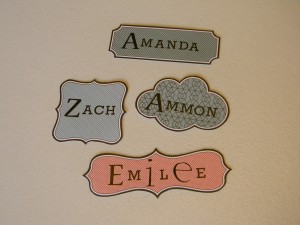 The girl's notebooks needed a little something more so I added some ribbon using double sided tape.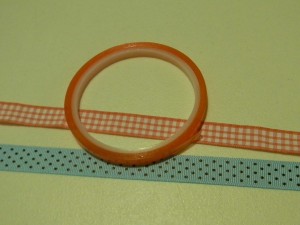 The kids really like them. The boys were even more excited than the girls. They took them in the car on the way to grandma and grandpa's yesterday and Zach was happy his could fit in his pocket. I'm excited to see what new ideas my kids will be writing and drawing in their notebooks.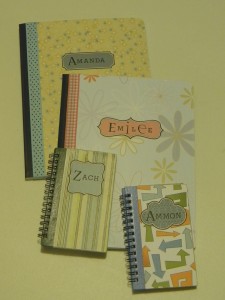 Oh, and I had all the supplies on hand so these were free to make. Do you have something you could be making right now with supplies you already have?
I'm linking to these awesome blog parties:
Show and Tell Linky Party at Blue Cricket Design
DIY Under $5 at A Little Tipsy
Transformation Thursday at The Shabby Chic Cottage
Frugalicious friday at Finding Fabulous
Friday Flair Linky Party at Whipperberry
Show and Tell Saturday at Be Different Act Normal
Sundae Scoop at I Heart Naptime