I love Fall! It's my favorite time of year . I love the smell in the air, the changing colors, cooler weather, and wearing sweaters. Even in the desert I can feel the beginning of Fall or maybe it's just wishful thinking. Either way I love this season and am excited for everything that comes with it. These paper apple treat toppers are so adorable! I know you're going to want to make them and use them in many ways to celebrate the season.
Now that it is (un)officially fall, my brain has started swarming with apple and pumpkin treat ideas. I can't wait to go apple picking soon and indulging in my favorite hot apple cider in the next week or so. I'm even thinking it's about time to make my favorite gluten free apple crisp for the family. To continue in the spirit of all things fall, specifically apple, I crafted up some apple treat toppers to put on any fall treats I can think of.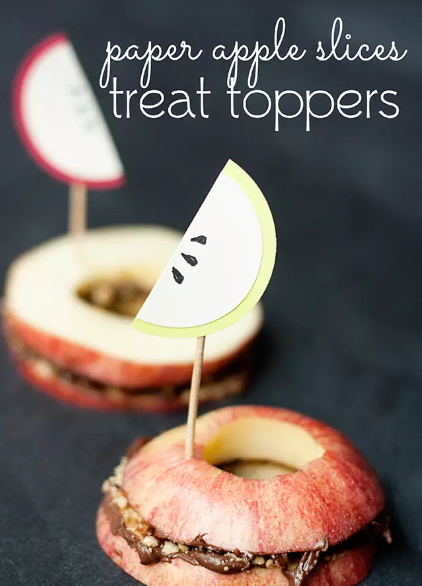 You are going to love how easy these are!!! You will need two circle punches, (I used a 2″ and a 1 3/4″) red, yellow-green, and ivory colored card stock, some glue, scissors or a paper cutter, toothpicks, and a Sharpie marker.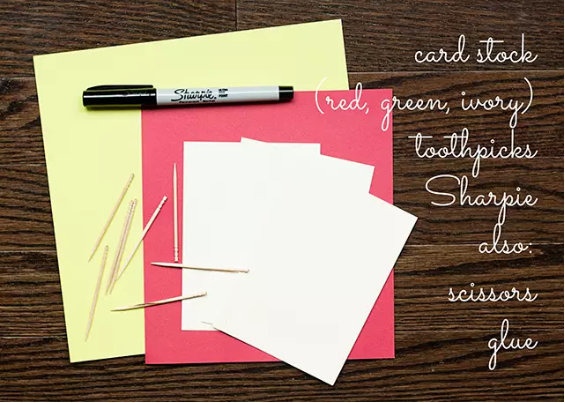 Punch the red or yellow-green circles with the large punch. Punch the ivory circles with the small punch. Layer the circles and glue them together.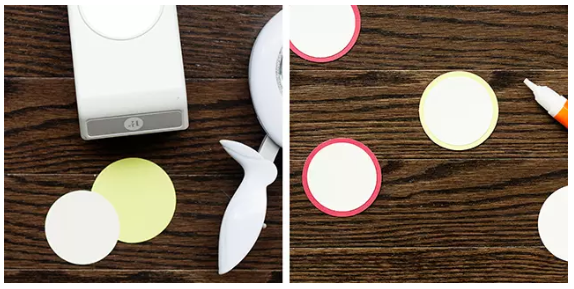 Cut each layered creation down the center. Draw 3 seeds on each half.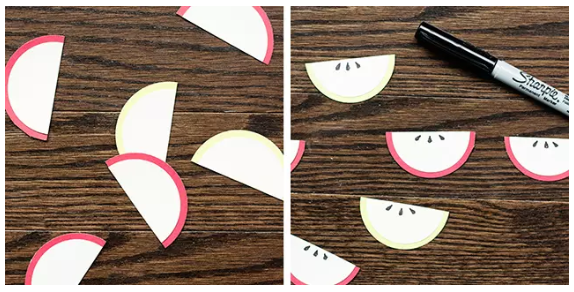 Glue the apple slices to the toothpicks.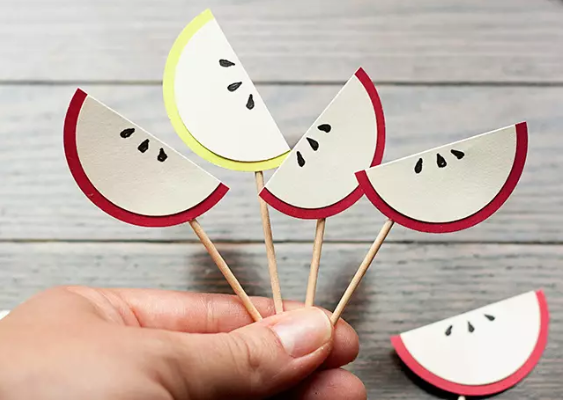 Now you can use them to top whatever treat you'd like. I used them to top a yummy apple-Nutella-granola sandwich treat. Doesn't it look delicious?!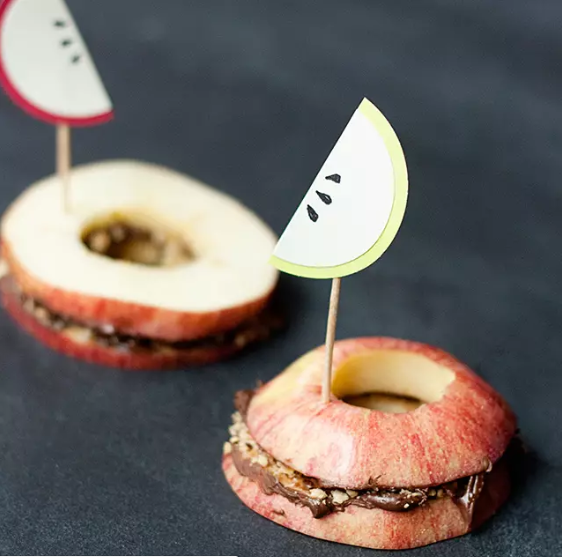 These are so fun and so simple. Not only do they make great treat toppers but they would also be fun as a garland. Where are you going to use your apple slices?
Pin it for Later: