I thought I was just really tired from Creative Estates, but nope, I'm getting sick and hubby's out of town now. Blah! So here's a post that was basically prepared. And don't forget We're Organized Wednesday is this week. If you don't have a project to link yet, you still have time to organize something.
Nobody likes to check their bags anymore. It just costs way too much. We try to shove everything into one small bag so we don't have to pay the huge fees. The only problem is we usually end up with wrinkled clothes. The last thing I want to do is spend my vacation ironing clothes. Here's a few tips:  
Roll your clothes. Take my word for it. I didn't have to iron anything when I arrived and they also take up less space in the bag.
Take the minimum amount of clothes you can get by on. Wear your pants or skirts more than once (no one will even notice). Unless you discover on the back or your plane seatbelt buckle there's chocolate and it gets all over your pants. Yes, I made sure it was chocolate, but I was really grossed out there for a minute. Even the chocolate was kind of gross. Find out the weather so you can plan accordingly.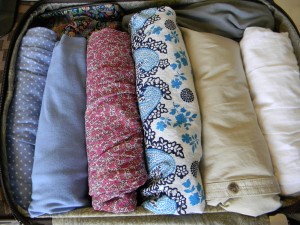 Don't bring things the hotel has or you can rent for a small fee. All hotels have hair dryers now so I don't ever pack mine anymore. A lot of hotels carry other things for free or for a small fee, such as snorkeling gear, kids floaties, etc.
Bring accessories. Accessories such as scarfs, flowers, belts or a cardigan can change a look and take up very little space.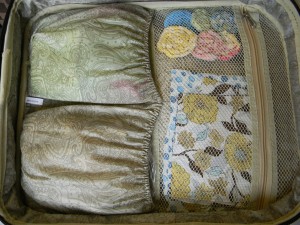 Wear things that take up the most space. These shoes took up way more space than my little flats so I wore them on the plane. Wear a jacket or cardigan too. You're going to need it anyway when you get cold on the place.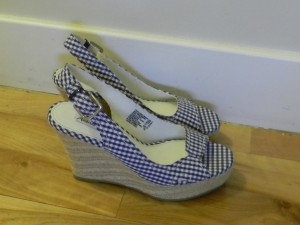 Have your 2 ounce liquid containers ready. Airport security wants the liquids in clear plastic bags, so get them ready at home and you won't have to worry about it once you're at the airport.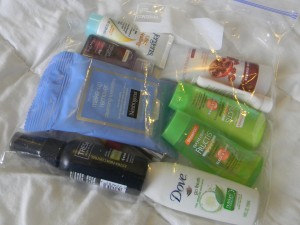 Pack things in a place that's easy to get to.You'll need to pull the bag out and place it flat in one of the baskets so pack it in a convenient place.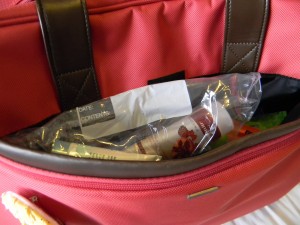 Bring an extra, fold-able bag. You can only have 1 personal item and 1 carry-on so I always bring an extra bag I can use while I'm at my destination. Roomy enough to hold everything I need but small enough to be packed away.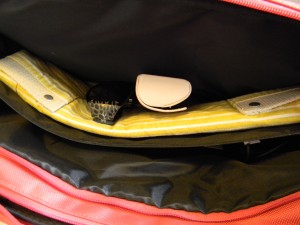 Have enough room for the things you really need. Pack the laptop, ipad, cords, etc. first so you know there's enough room for the necessities.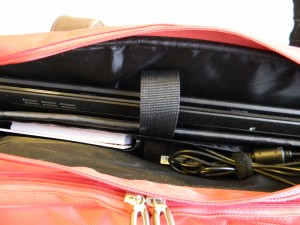 Keep travel papers easy to get to. I keep all my travel papers together in the back pocket of my carry-on bag. I can pull them out quickly when needed.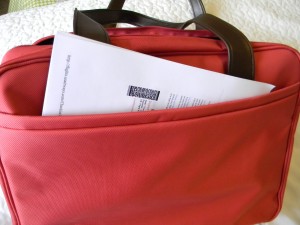 Make sure to check the baggage requirements for the airlines before you travel. That would be a bummer to have to pay for a bag that was only an inch or 2 bigger than the requirements.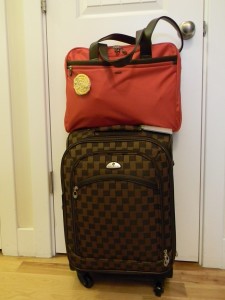 Happy packing and traveling!
I'm linking to these awesome blog parties:
Motivate Me Monday at Keeping It Simple