This post is part of the 31 Days of Organizing and Cleaning Hacks series. Click over to the main page to see all 31 posts (they will be added daily).
If you have a tote full of jumbled cords and can't find what you need this way of Organizing Cords is for you.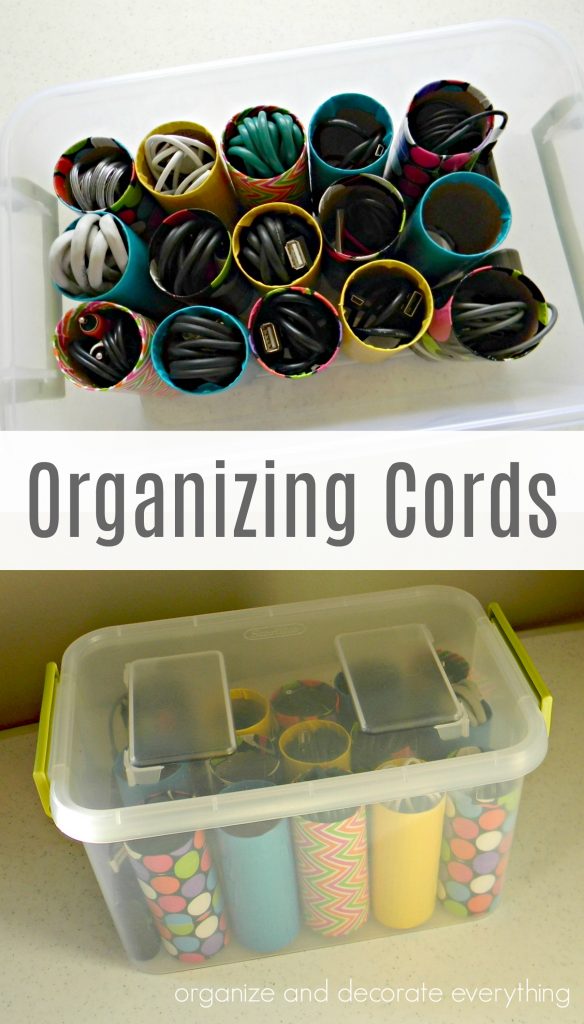 Who else has a bucket full of cords? When was the last time you checked to make sure you still needed them all? The first thing you need to do is go through them and make sure they are all still useful to you. Toilet paper rolls and duct tape (optional) are all you need to get your cords organized and stored neatly. You can also label them with little tags or simply write what device the cord is for on the outside of the tube. Having the cords neatly stored is a huge space and time saver. You don't need to waste your time hunting for the right cord ever again.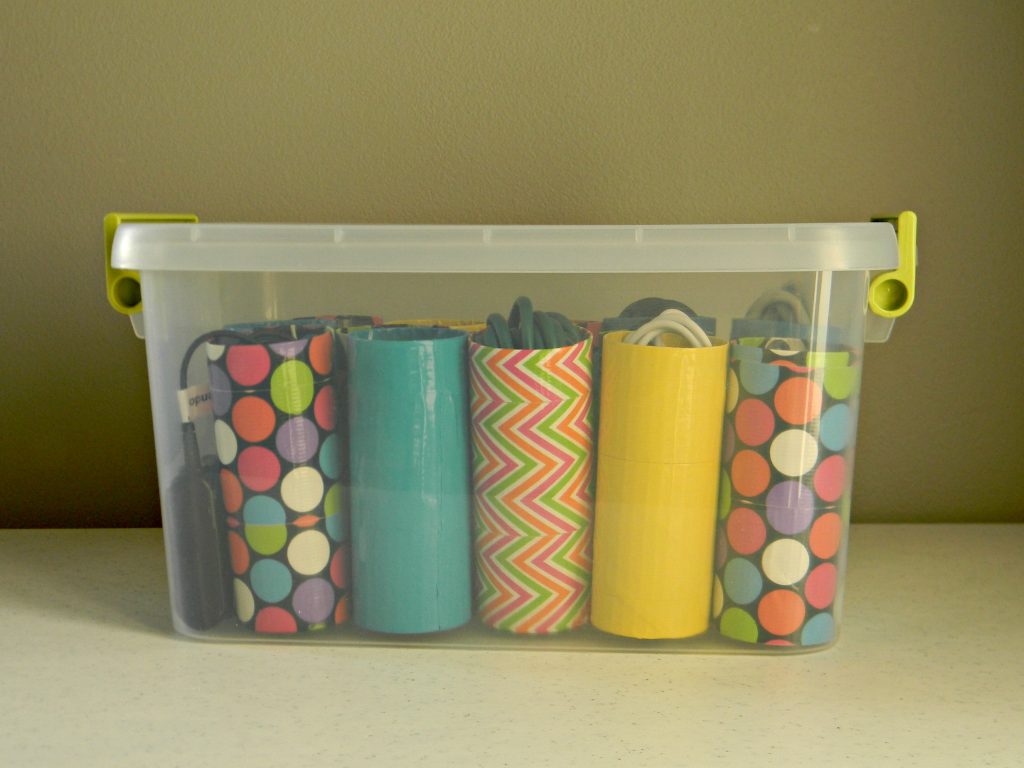 I covered these tubes about 7 years ago and we still use them. The duck tape helps the tubes hold up very well. They don't have to be pretty but I just like the way they look and I have all the duck tape because of other projects.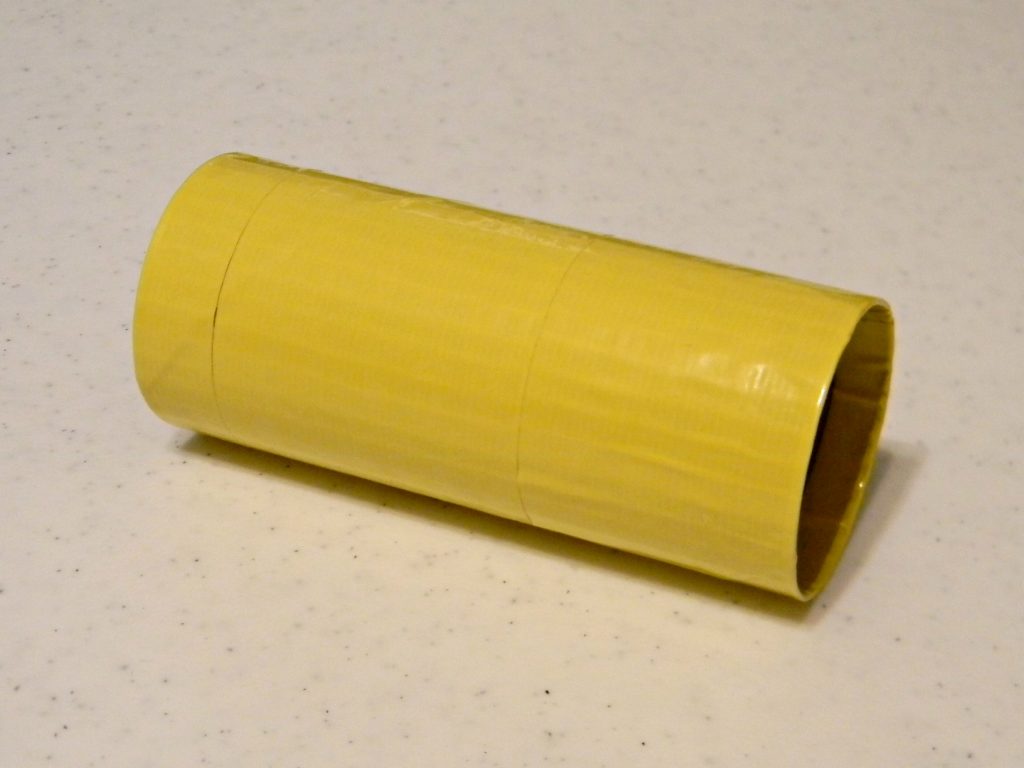 I already had this little tote. It can hold 3-4 more tubes if I happen to need more storage. Again, don't forget to go through the cords about once a year to discard any that aren't useful to you anymore.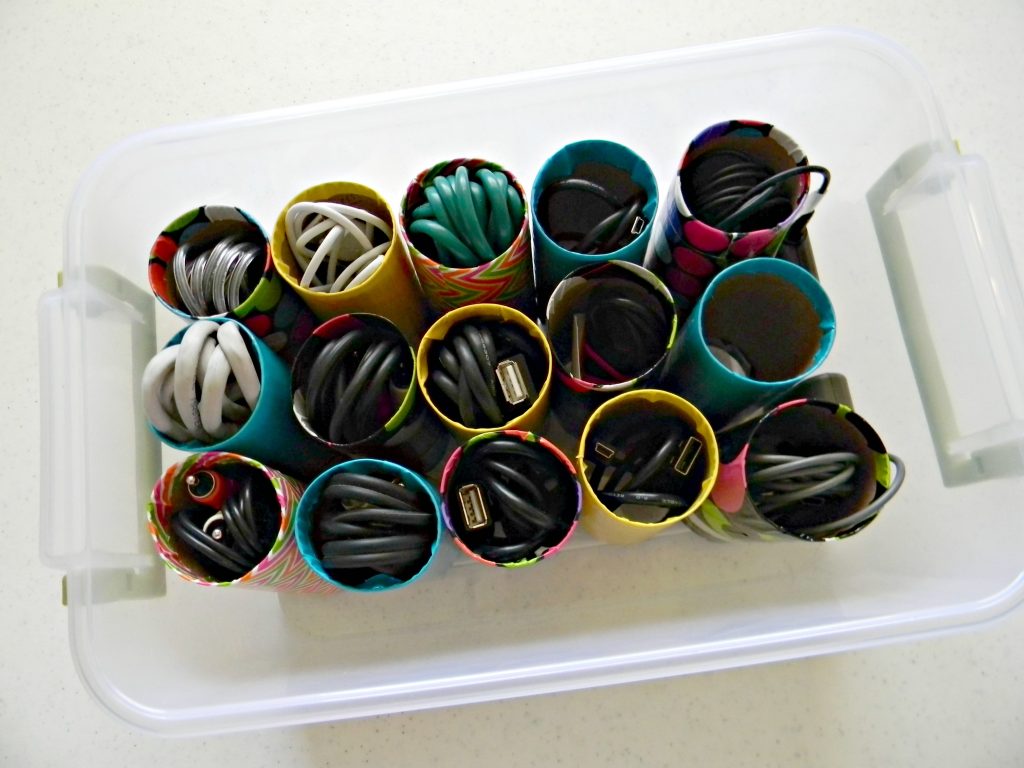 Store the tote in a convenient place for everyone to be able to get to the cords they need. We store ours in the utility closet on an easy to reach shelf.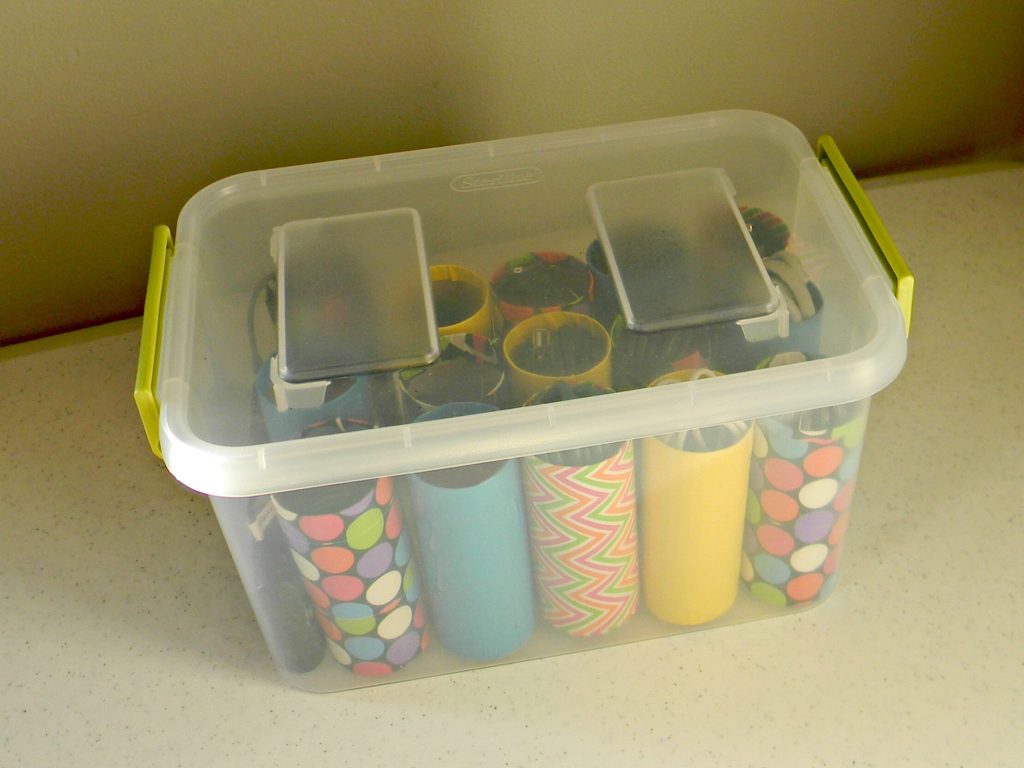 Come back again tomorrow for the next post in the 31 Days of Organizing and Cleaning Hacks.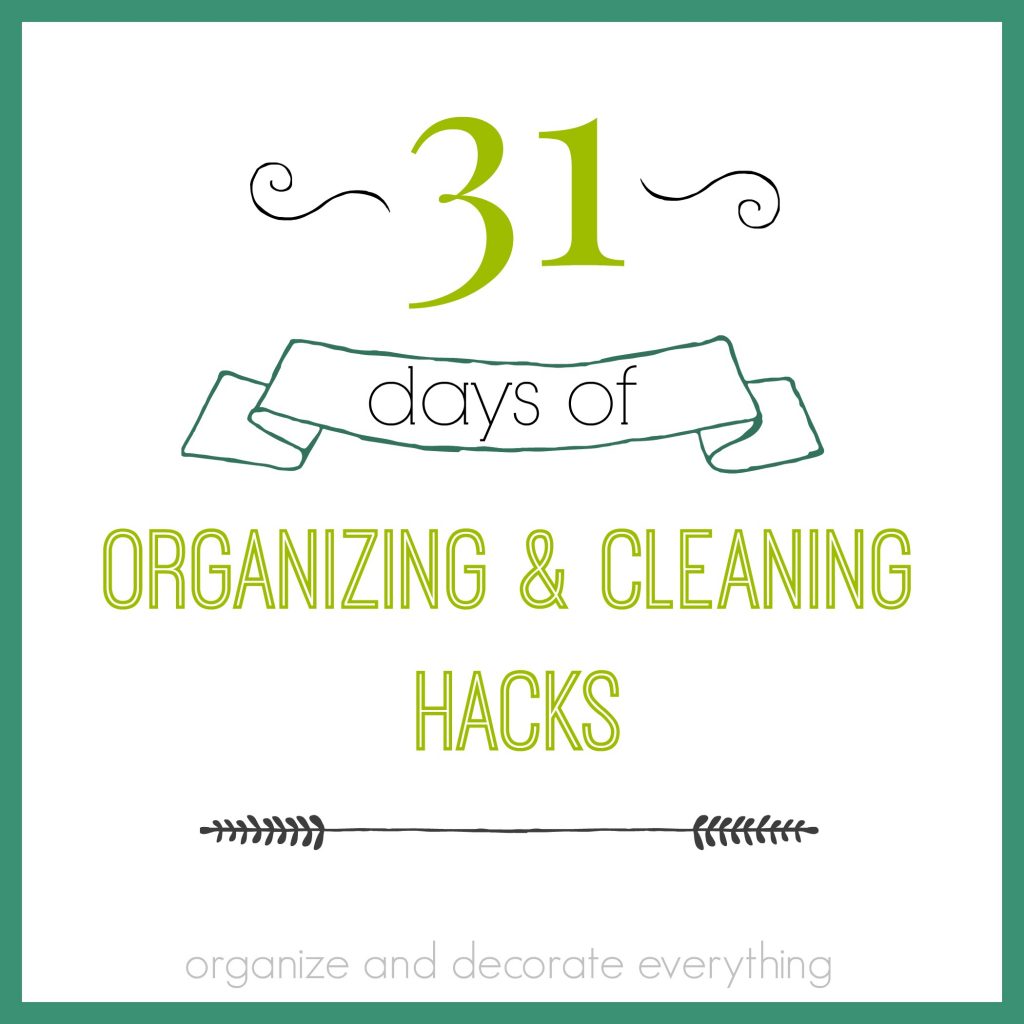 Pin it for later: