This post is part of the 31 Days of Organizing and Cleaning Hacks series. Click over to the main page to see all 31 posts (they will be added daily).
Make Jewelry Organizing pretty and easy by making an organizer from frames and screens.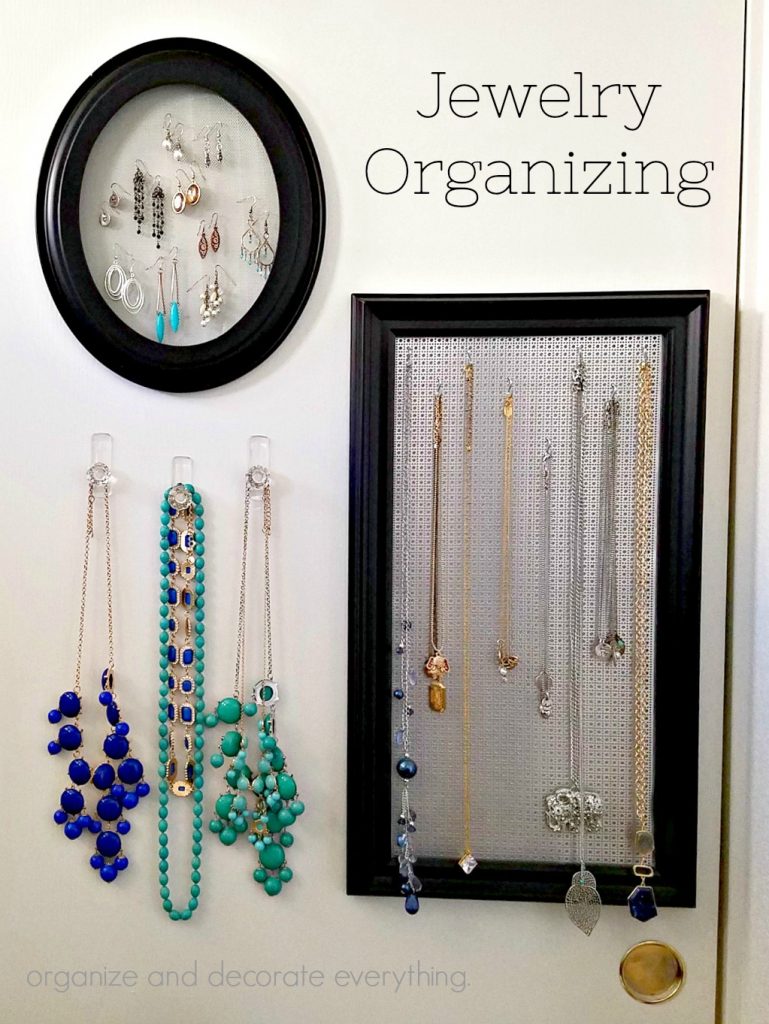 Select the frames and screens you want to use. I used frames I already had and spray painted them black. The oval one is smaller so it's perfect for hanging earrings. There are several decorative screens you can choose from, purchase them at a craft or hardware store. I used a regular plain screen for the oval one. Once you decide on the screens measure them to fit the frames.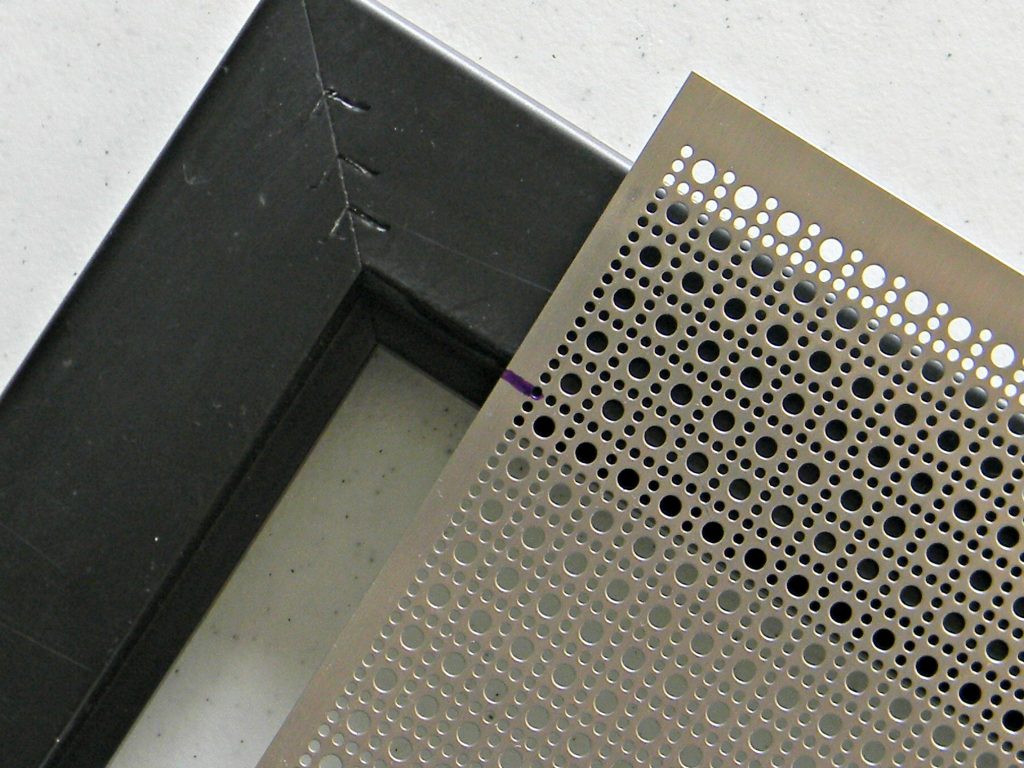 Use tin snips to cut the screens to size. Save the left over pieces for another project. I made a pretty lantern with a piece left over from this screen and a wood disc.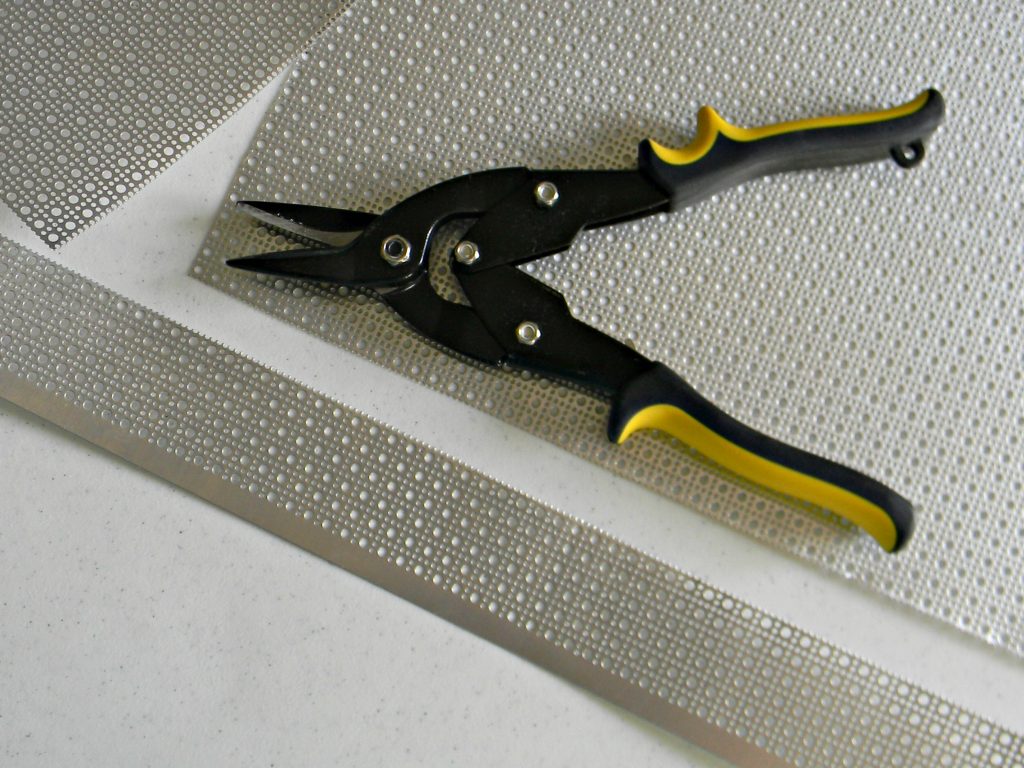 You can either use a staple gun to attach the screen to the frame or use wood glue and clamps to attach it. I prefer using a staple gun.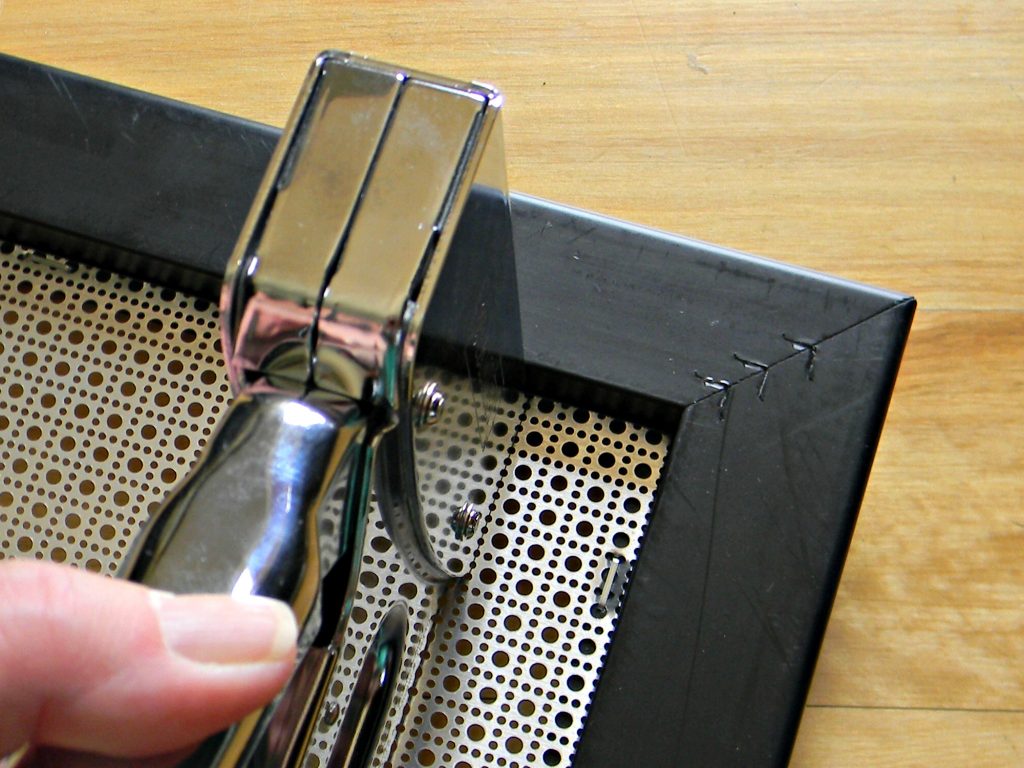 You will need to bend out the S hooks a little to fit in the holes of this screen. Use pliers to bend them out slightly. You can move the hooks to make adjustments to the placement.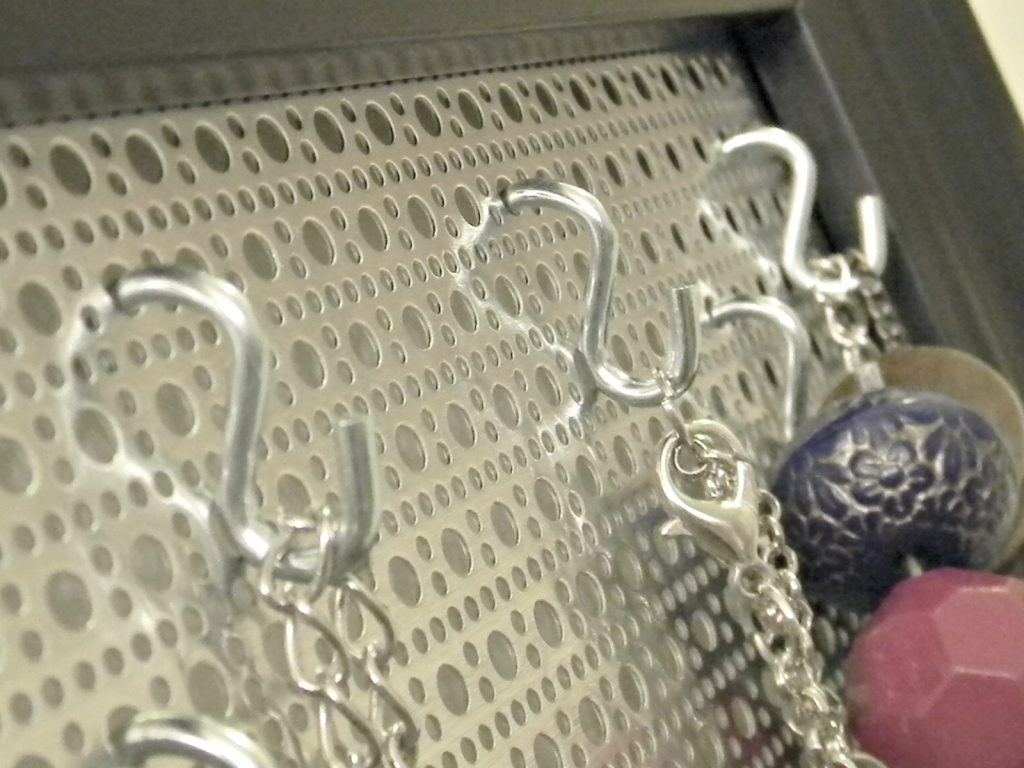 I attached the frames to the wall with command strips. You could also staple a ribbon to the back and hang the frames from the ribbon. I'm really good at limiting my jewelry so I don't need a lot of storage but you can add as many frames as you like. I think a whole wall would be very pretty. I also added a few pretty knob adhesive hooks for some bigger and heavier pieces of jewelry. I might put another small frame above the larger frame for more earrings or even bracelets.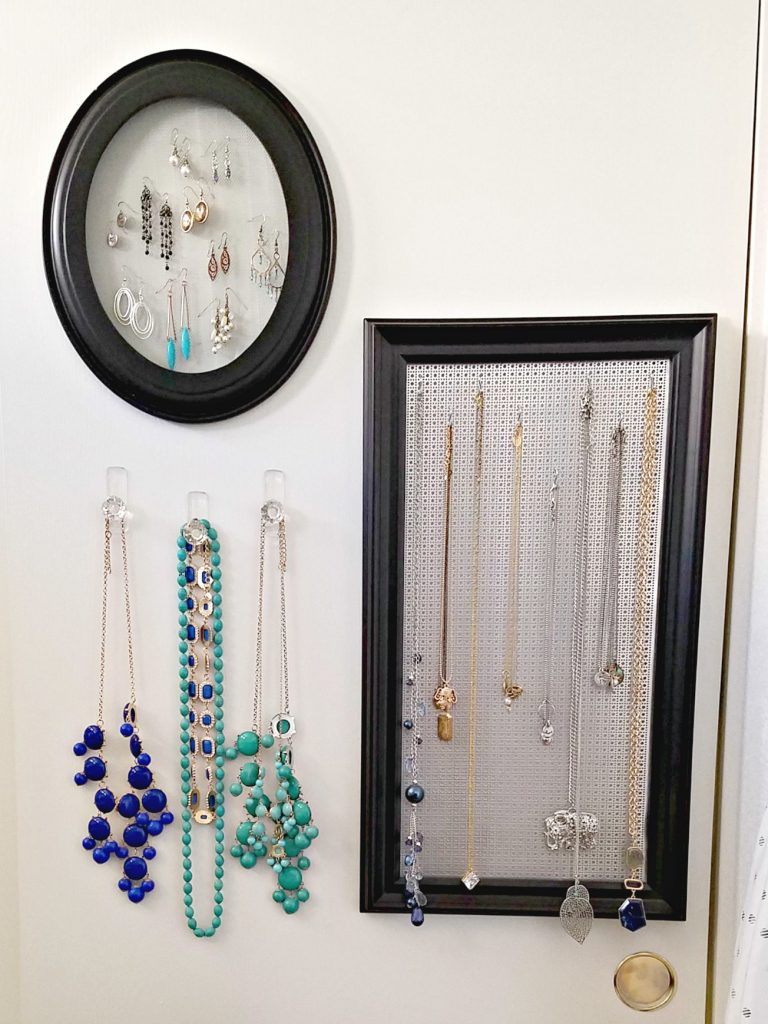 Come back again tomorrow for the next post in the 31 Days of Organizing and Cleaning Hacks.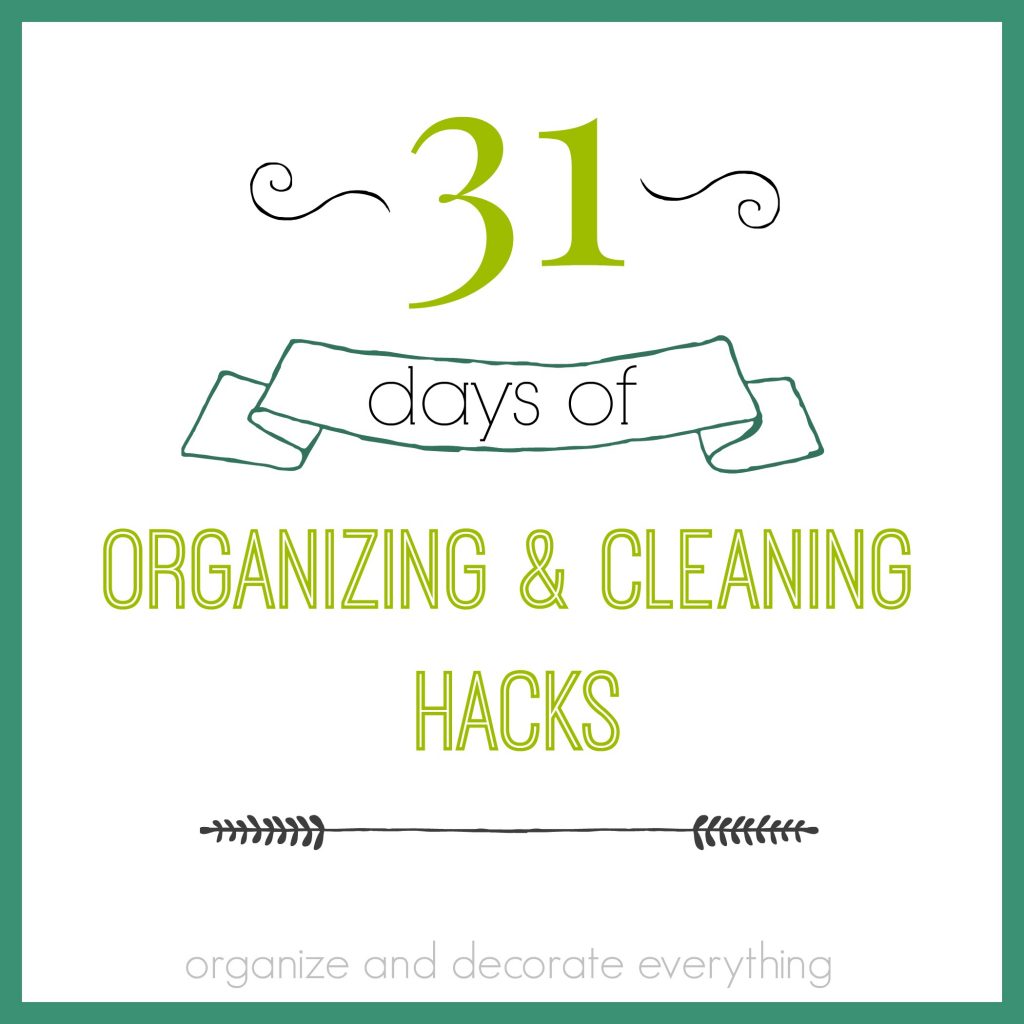 Pin it for later: