This idea has been going around, but I first saw it last year on Hoosier Homemade. We've always spent New Years Eve at home with the kids and I knew this would add even more fun to the night.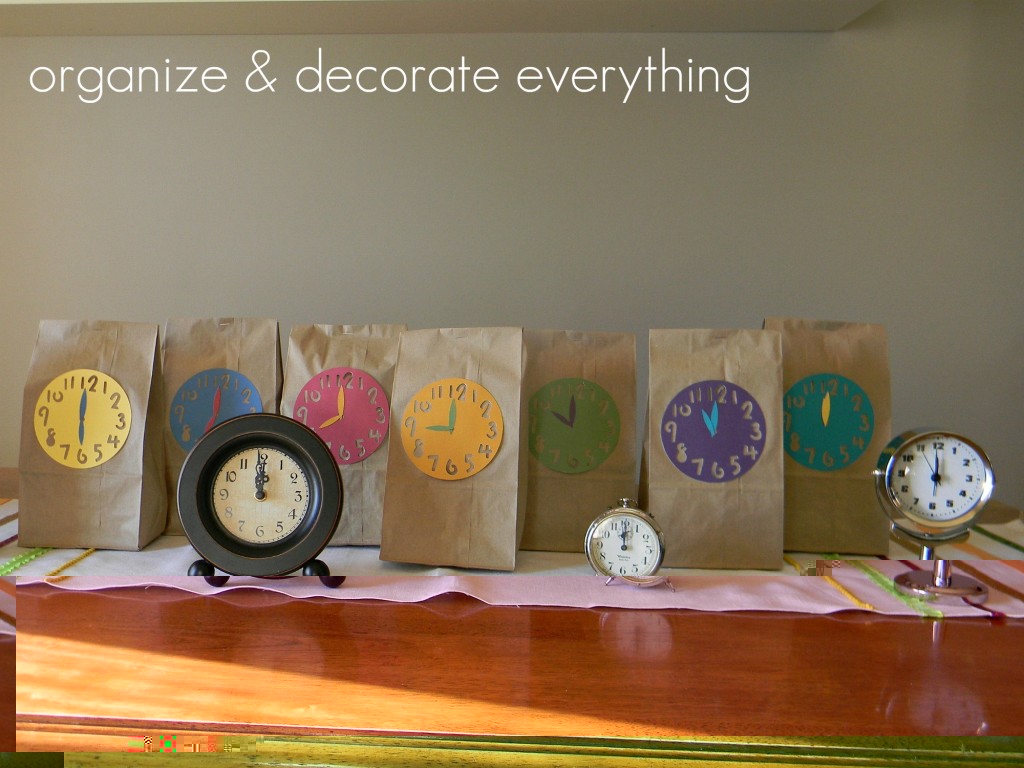 I started out with just regular brown lunch sacks and added a clock face to the front. I cut it out using my Cricut and the My Community cartridge. You can start at whatever time you want but I decided on 6pm.
Now it's time for the fun part, filling the bags with ideas to do every hour. Since this is my first year doing this I didn't have to be too creative. Next year I'm going to have to step it up a notch. At 6pm I put little journals in the bag so the kids can make goals for this year and chart their progression throughout the year.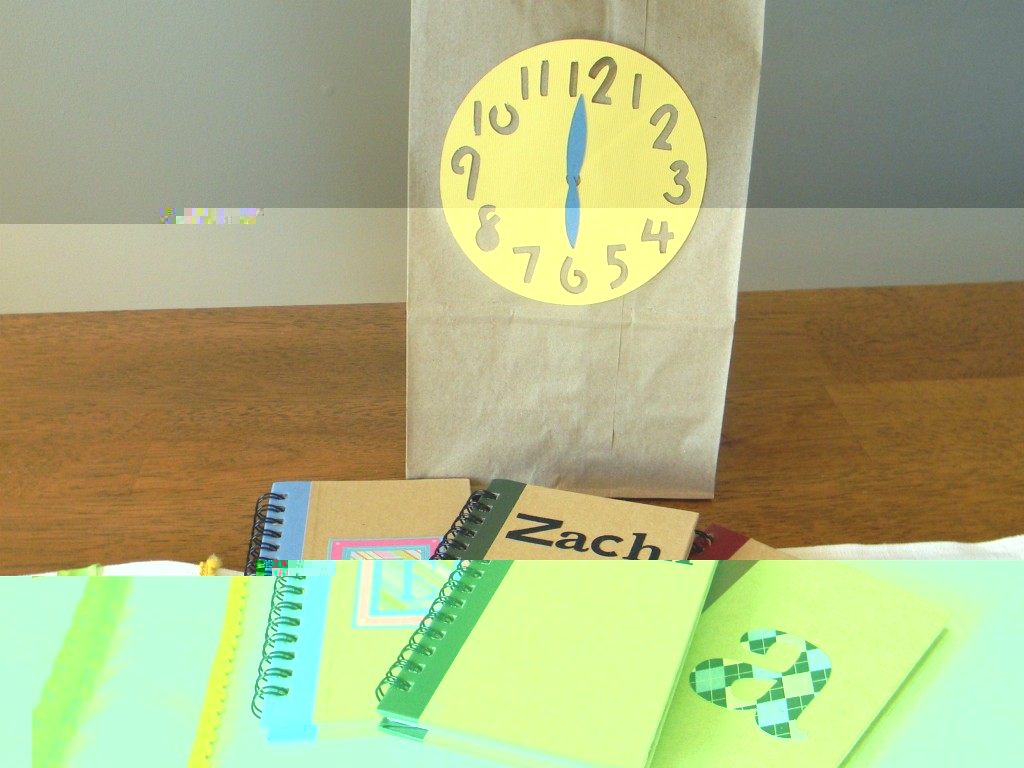 At 7pm it's time to pull out the snacks. We always eat way too much, but that's part of the fun on New Years Eve, right? There will also be meatballs, chips and salsa, cheese and crackers, a veggie tray, and more treats.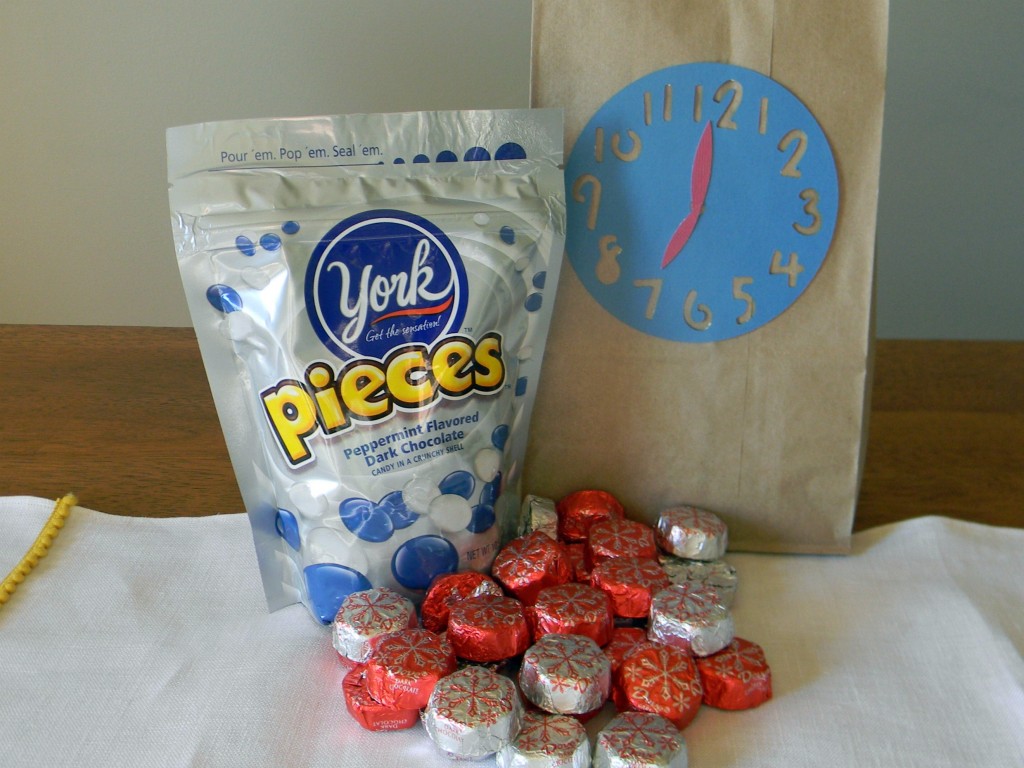 At 8pm it's time to make party hats. They will be simple and probably very interesting.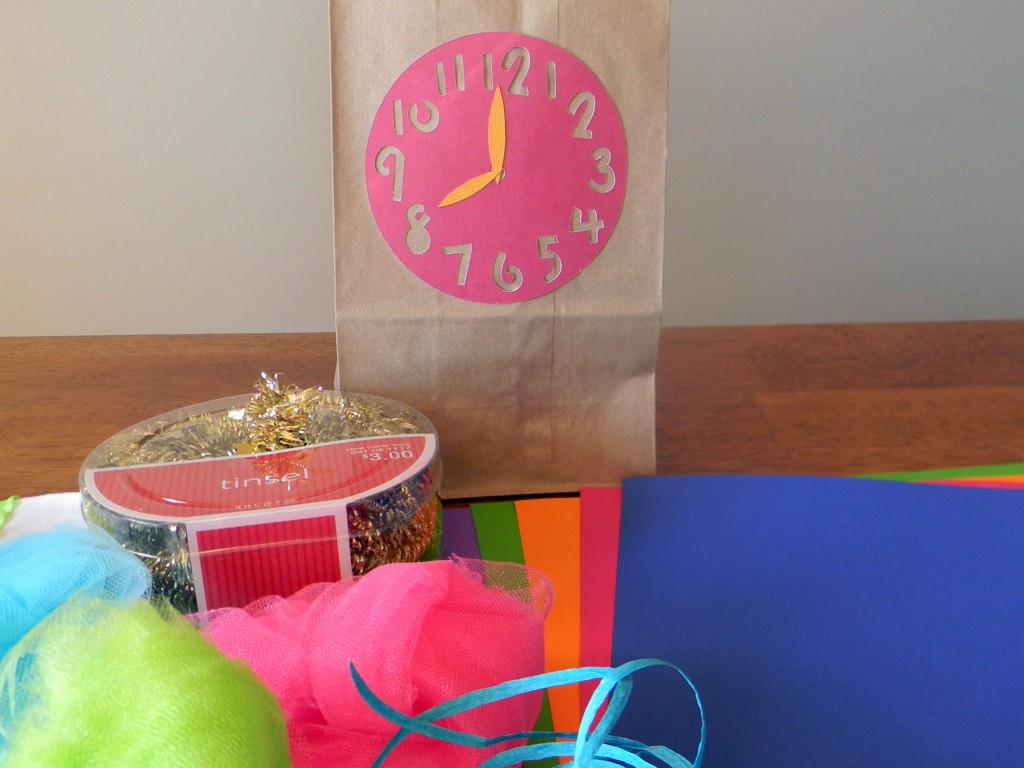 At 9pm it's time to work off some of those snack calories and have a dance-off. This should be interesting. No video taping allowed!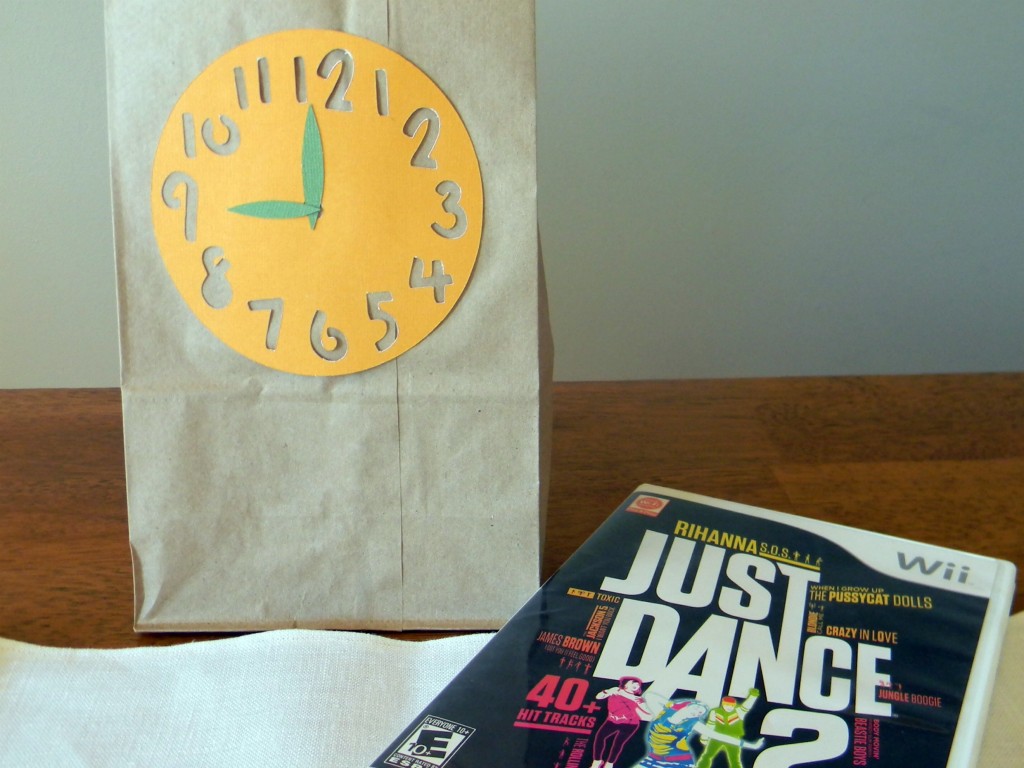 At 10pm it's time too cool down and play some games. Hubby will want to play Lucky Under. We'll also play Spot-It and a few others.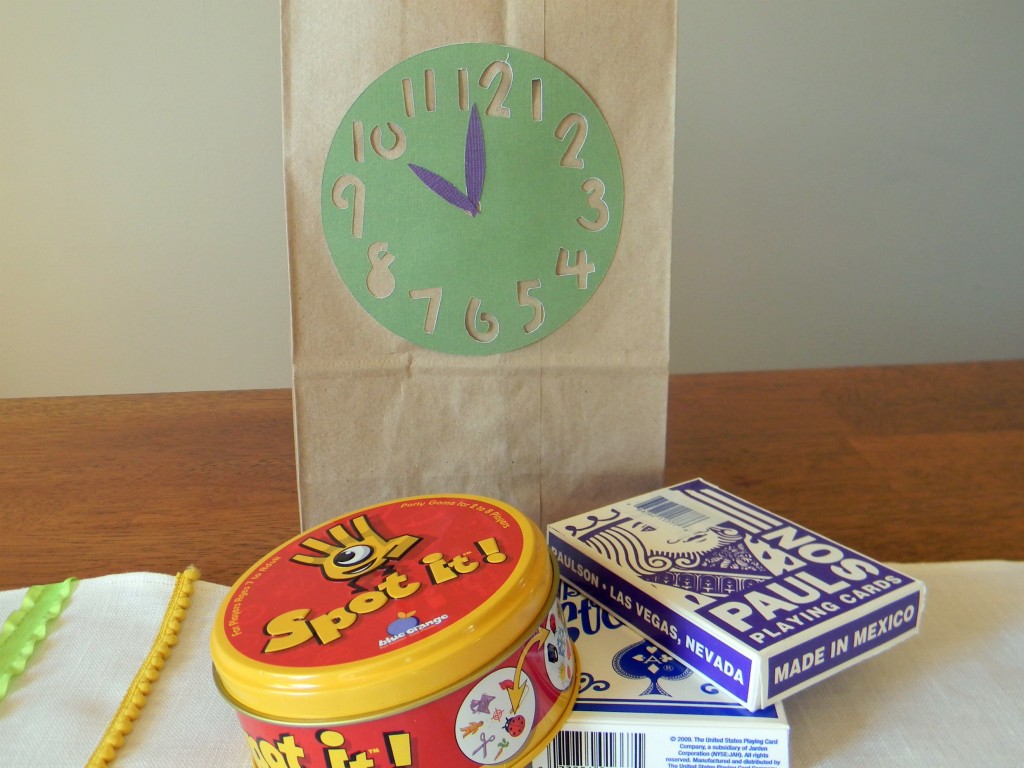 At 11pm it's time for glow necklaces and straws. And of course more snacks and games will be happening.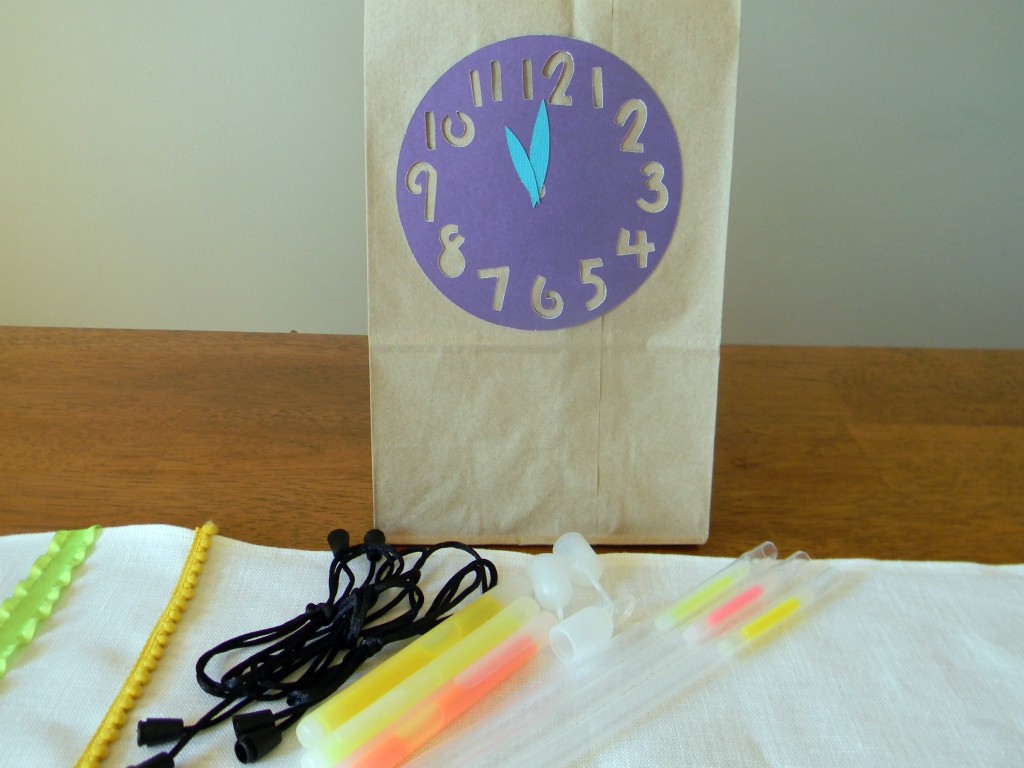 At a few minutes before midnight we'll get out the sparklers and horns to be ready to welcome in the New Year.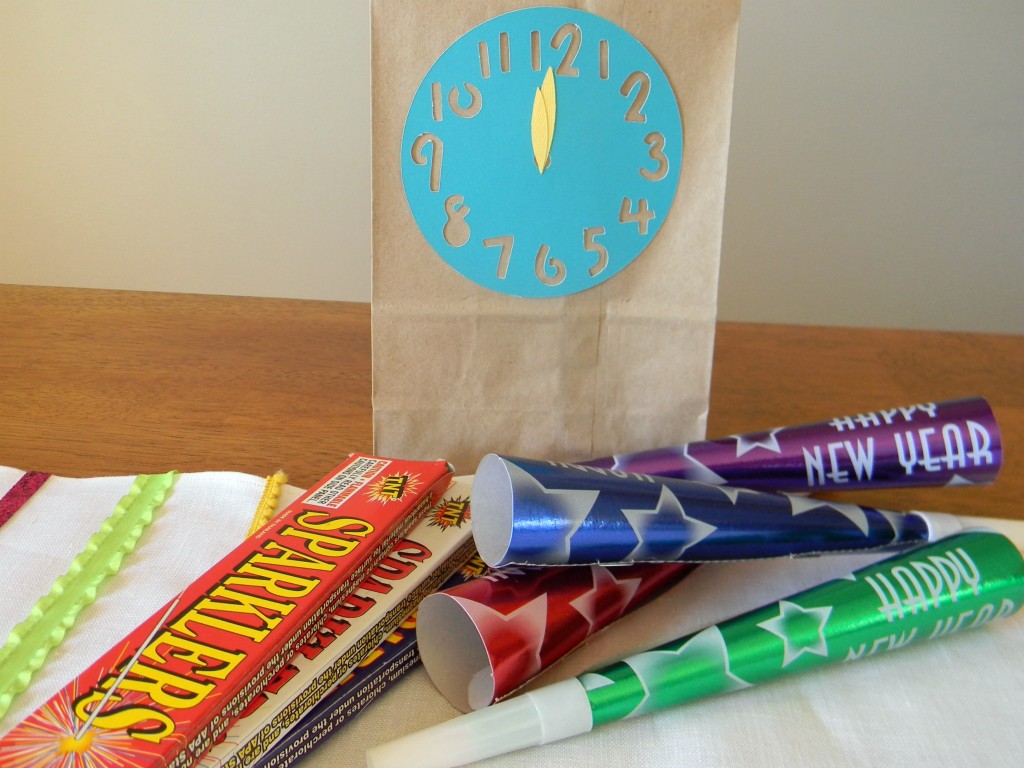 HAPPY NEW YEAR! This has been a tough year, but we have also been blessed beyond measure. I welcome 2012 with open arms.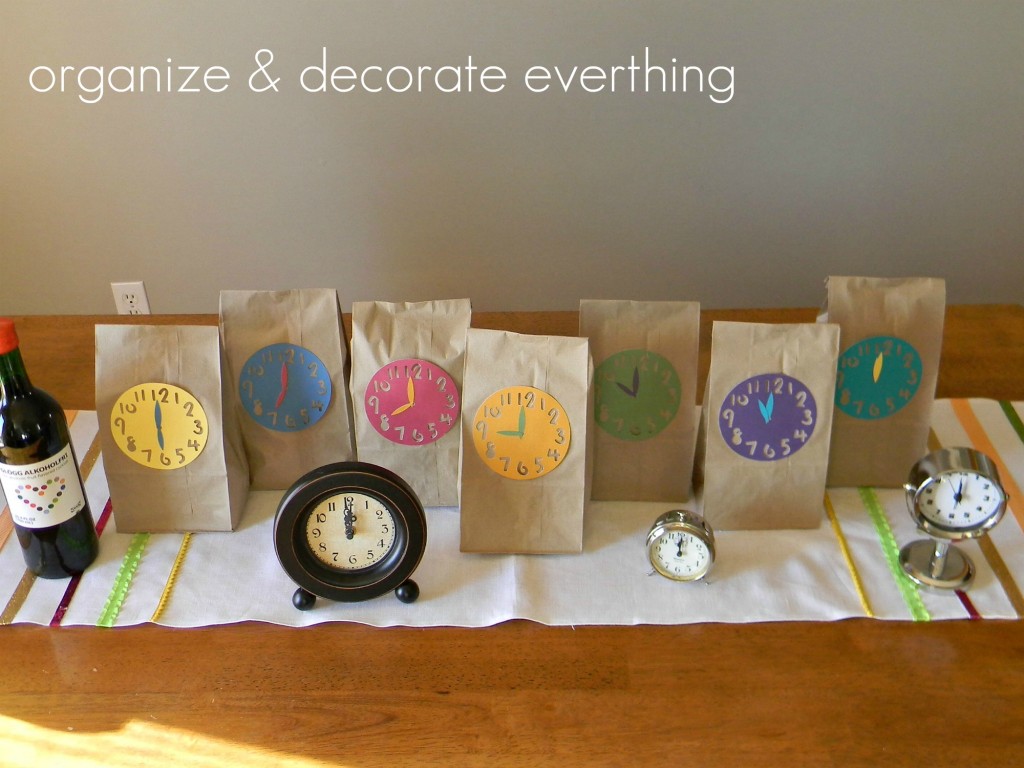 I hope this New Year brings you everything you are seeking! Thank you so much for taking the time to visit here. Whether it's daily, weekly, or monthly it means so much to me. Blessings to you and your family and HAPPY NEW YEAR!