It's about time I posted about Christmas, don't you think?
I hope you all had a great one full of family time, fun, joy, friendship, and worship.
Here's some of our Holiday Highlights!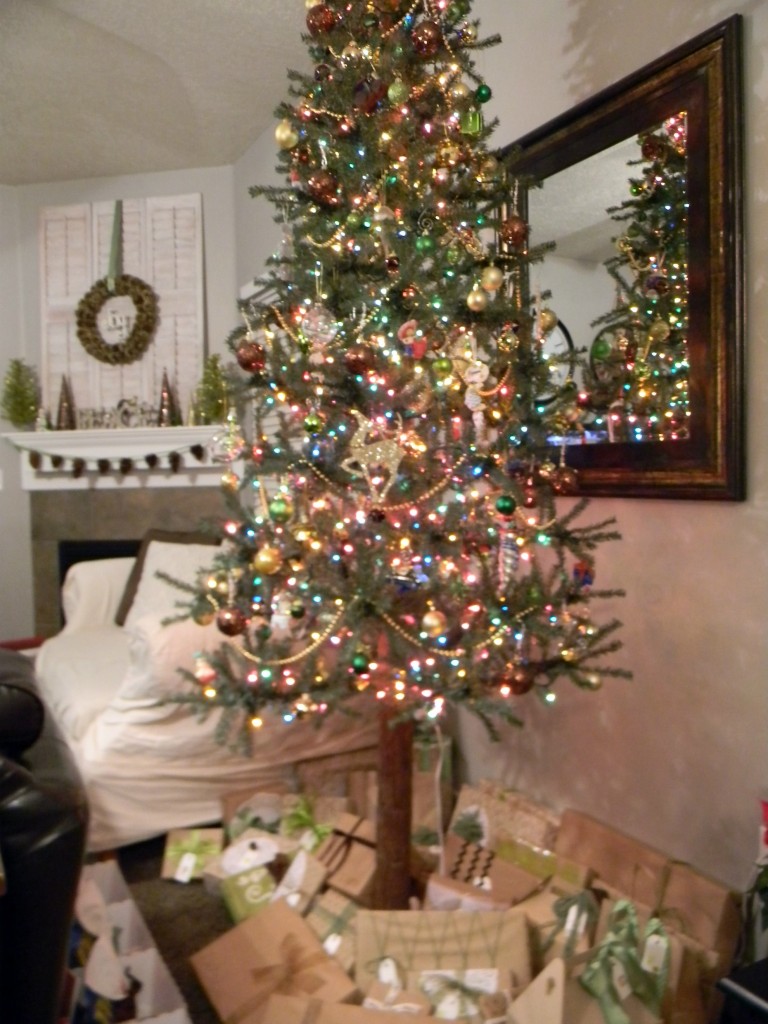 After a wonderful Christmas Eve dinner we spread Magic Reindeer Food so Santa's reindeer could find our house.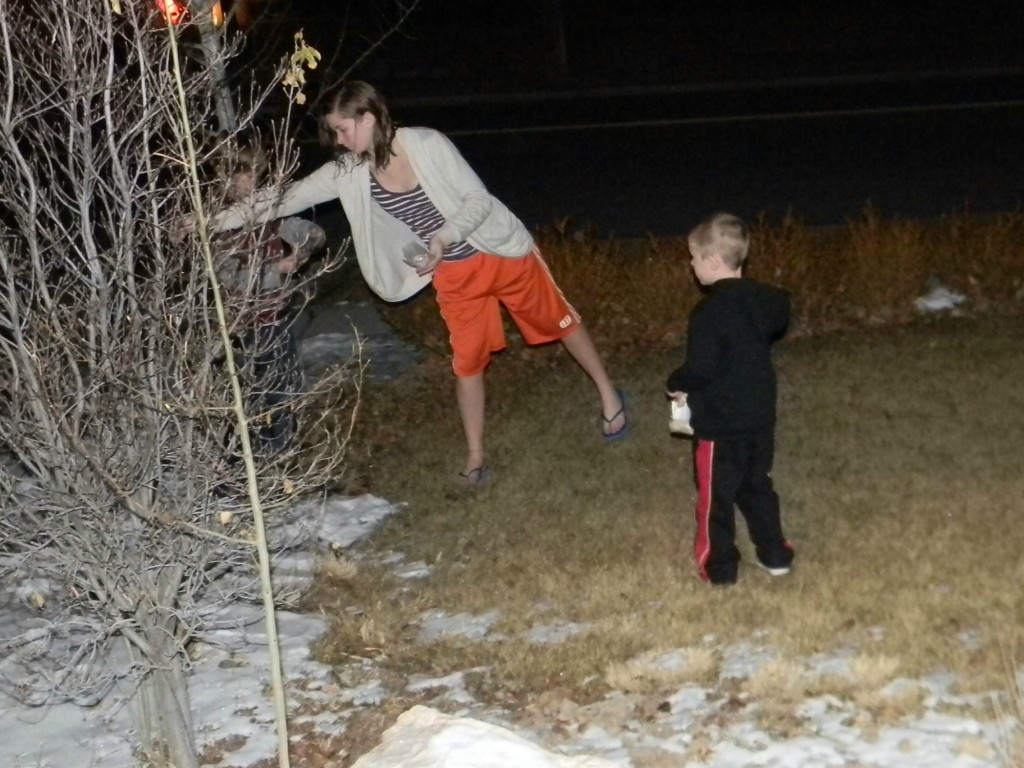 Posing with the Christmas jammies Edwin the Elf brought on Christmas Eve.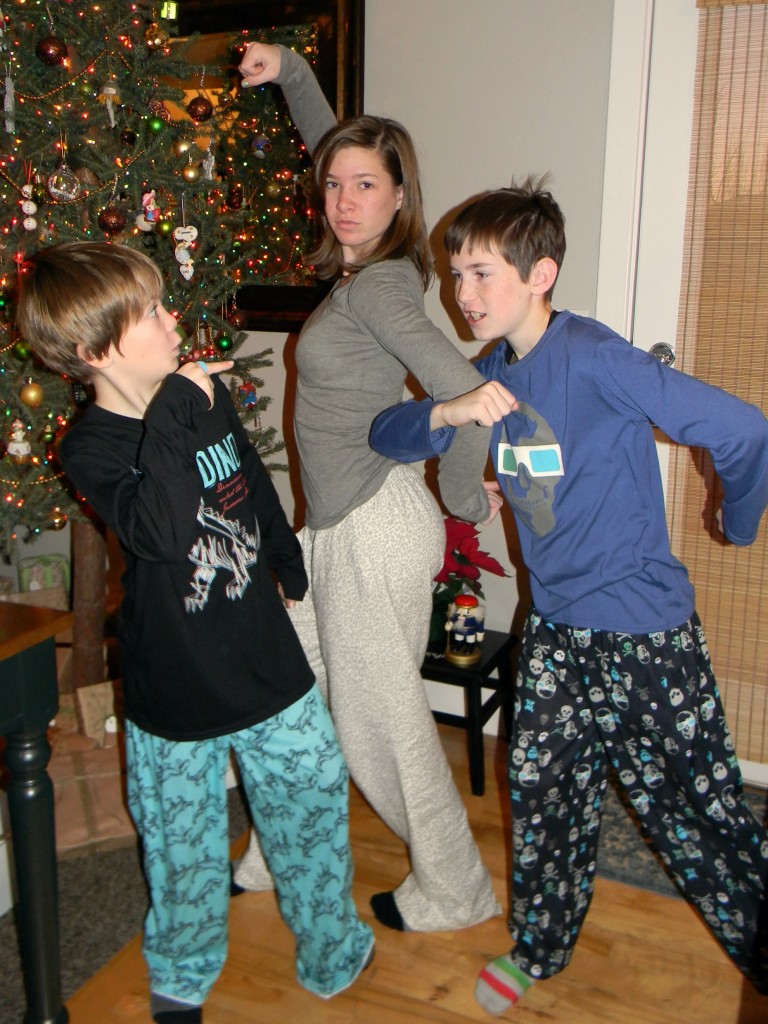 Parker and Ella posing too. Check out Parker's awesome slippers.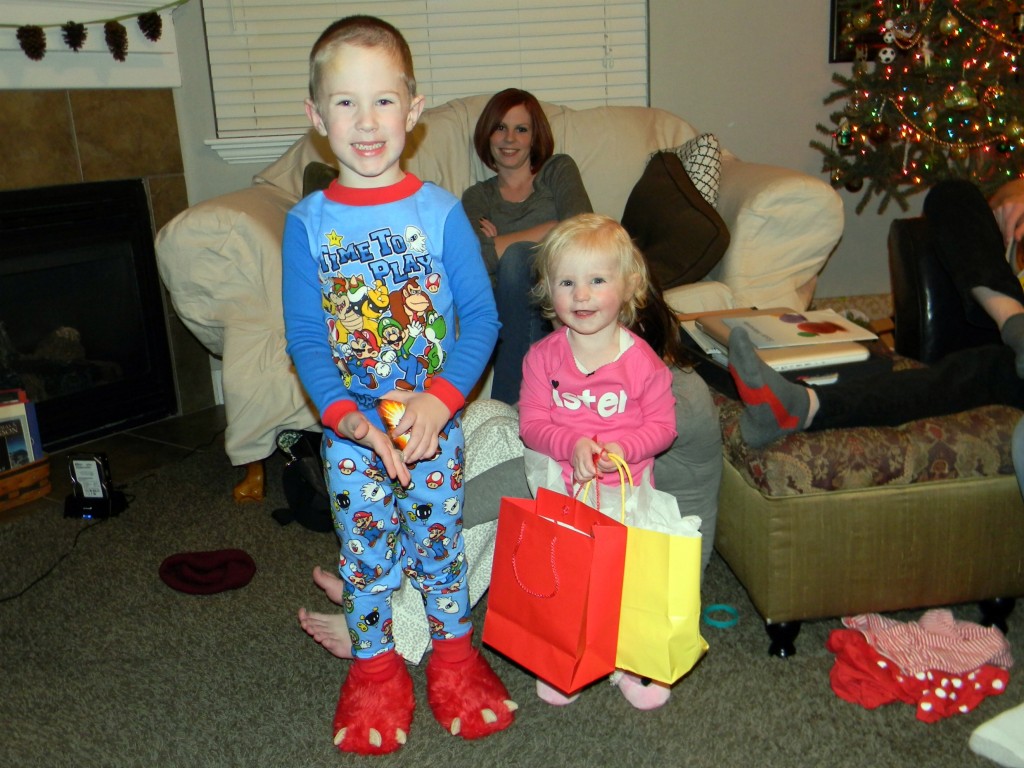 Santa ate gluten-free this Christmas (and loved it).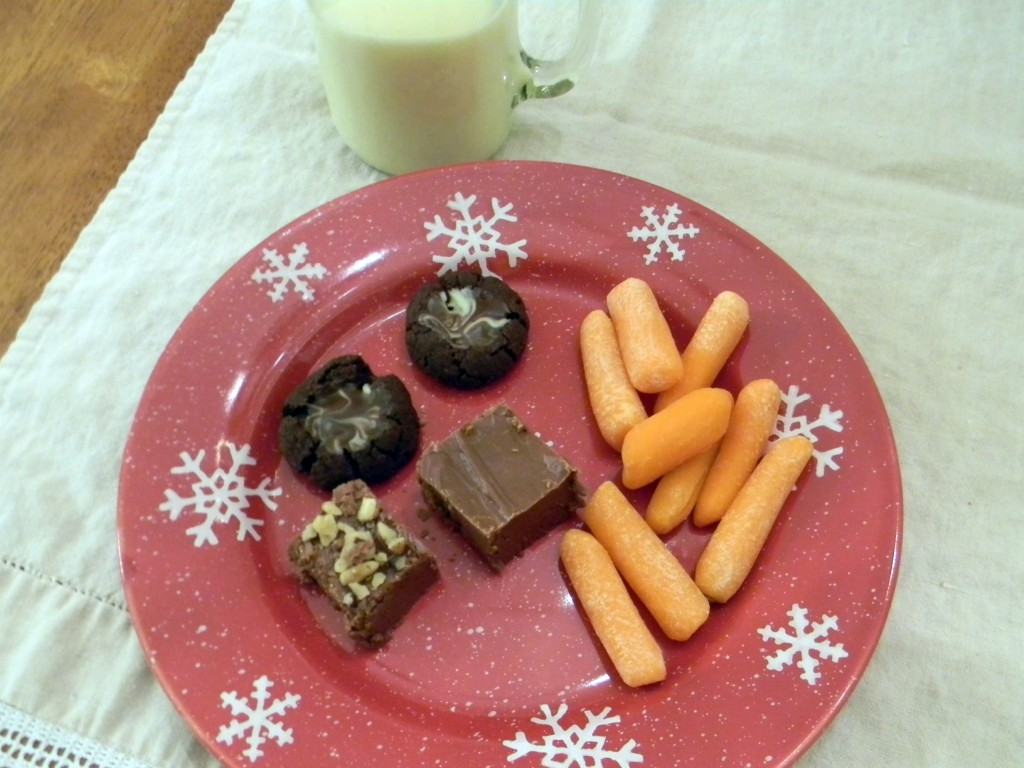 Sleepy faces Christmas morning. Ammon slept on a mattress in Emilee's room so all the kids would be upstairs. Santa leaves the stockings by their bedroom doors so they have something to do in the morning before they're allowed to come downstairs.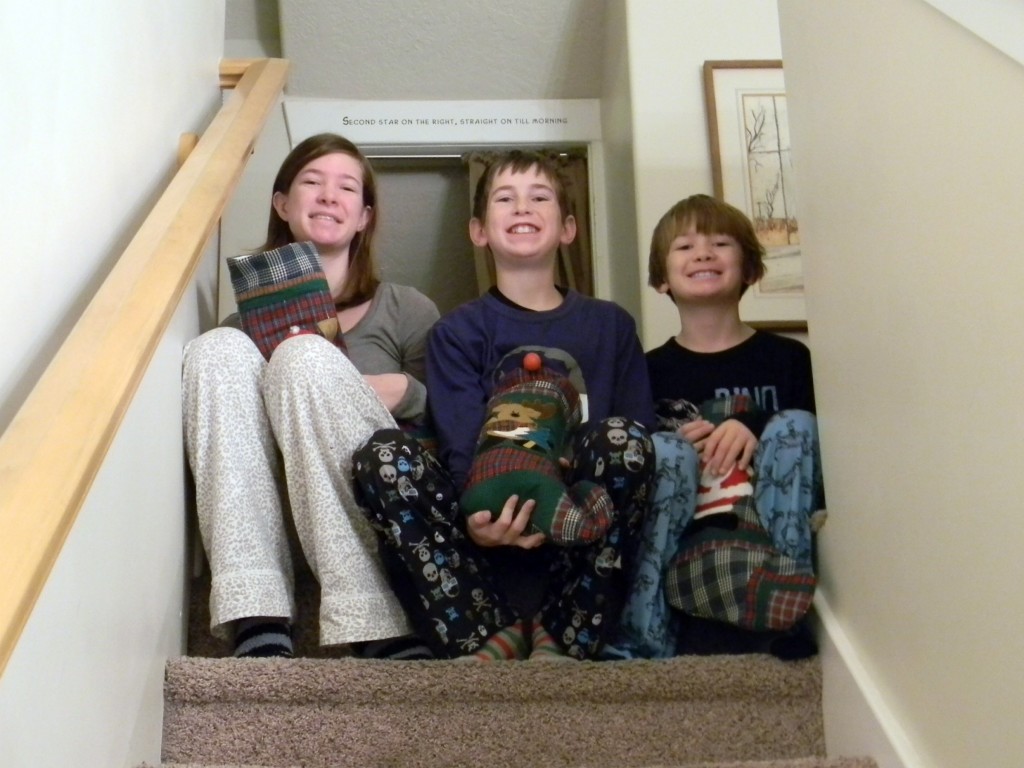 Oh, the joy of Christmas morning! The kids were able to play with the gifts from Santa before church. Hubby's parents came by before church to see what the kids got from Santa.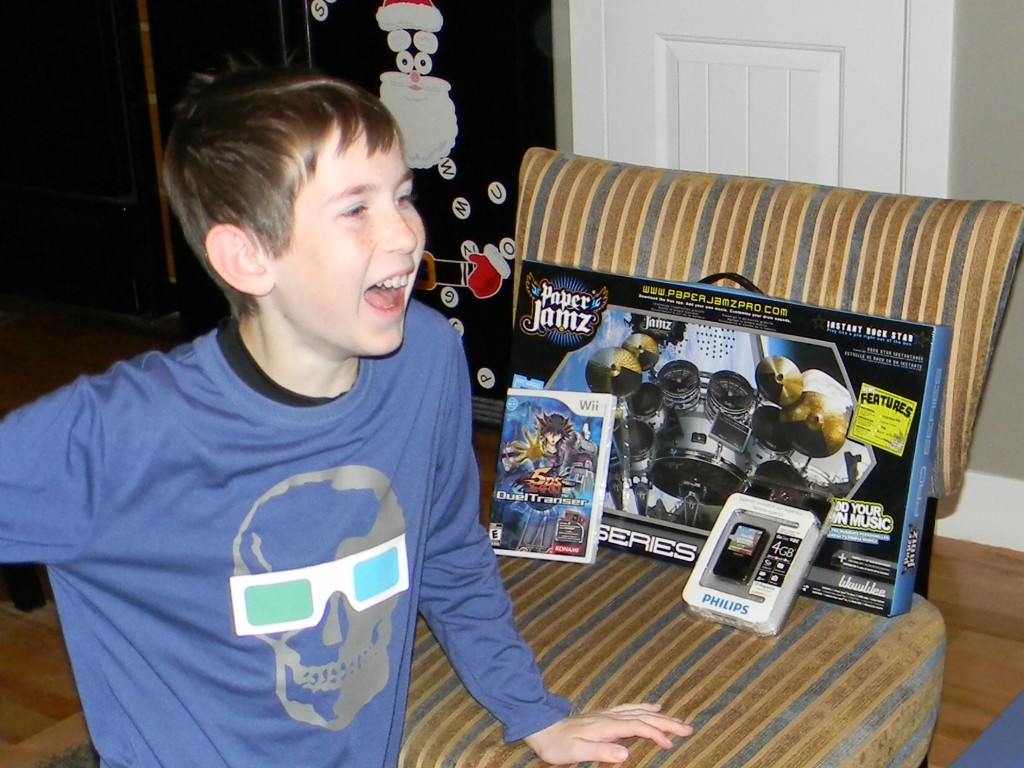 Our traditional Christmas breakfast. Healthy, huh? Oh, and with hot chocolate too.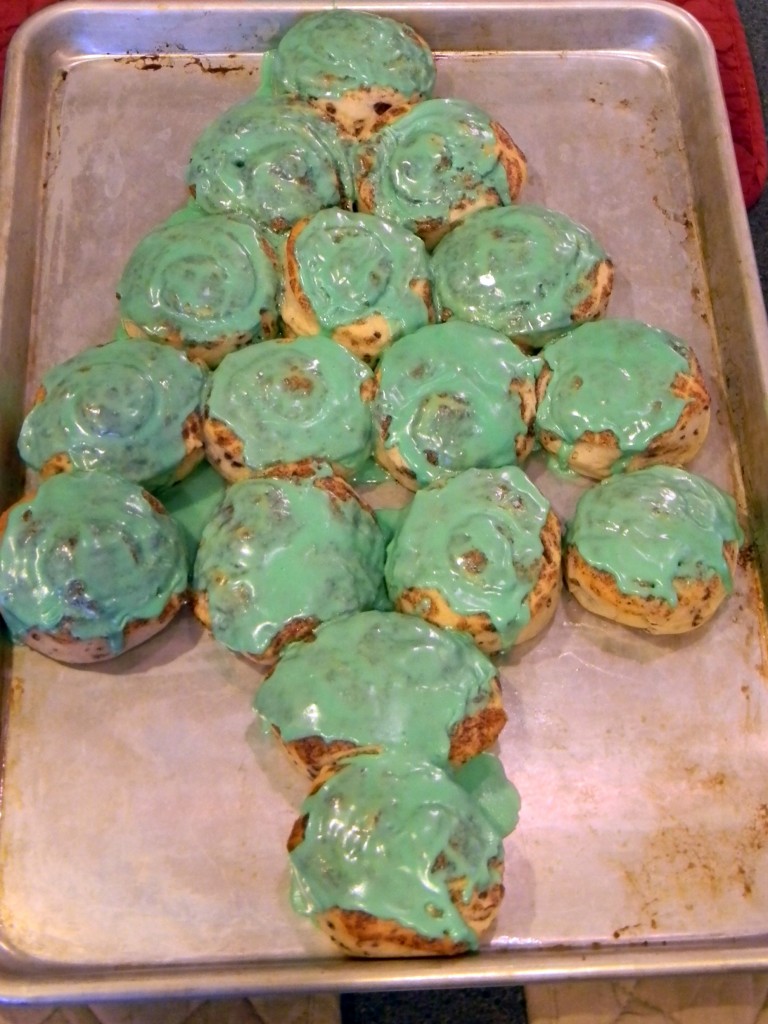 We opened the rest of the gifts after church. The kids put their money together and bought me a Kindle. I'm in love!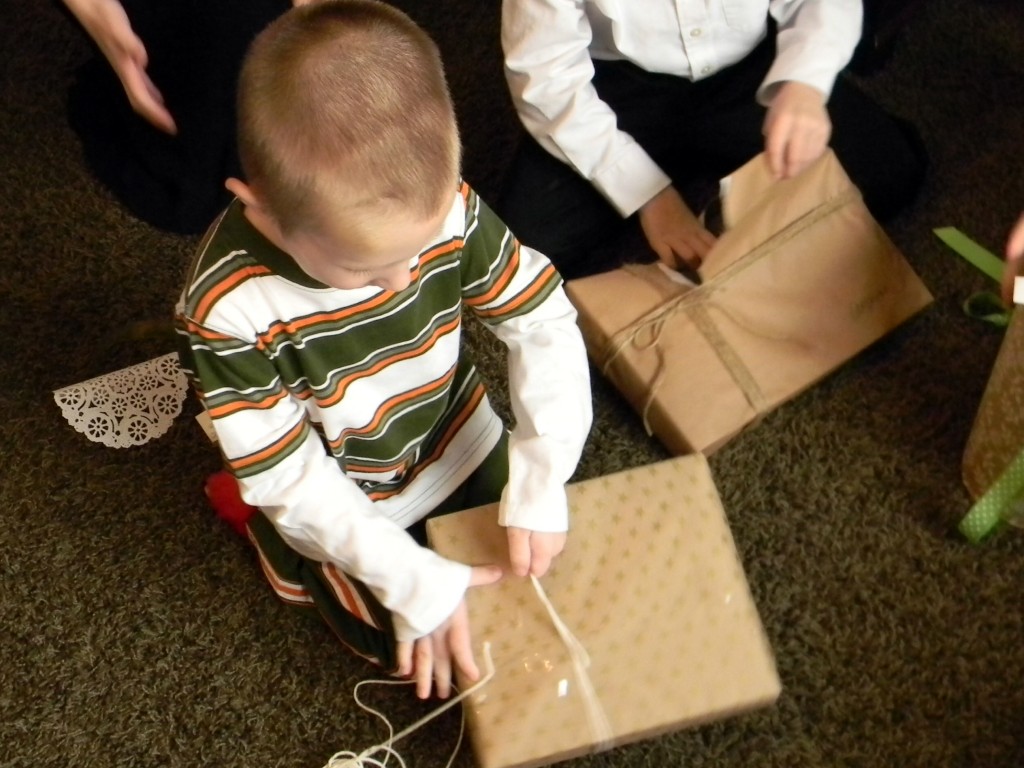 Ella had a melt down, but looked cute kicking her feet in a tutu. Grandkids look cute throwing fits, but your own kids don't.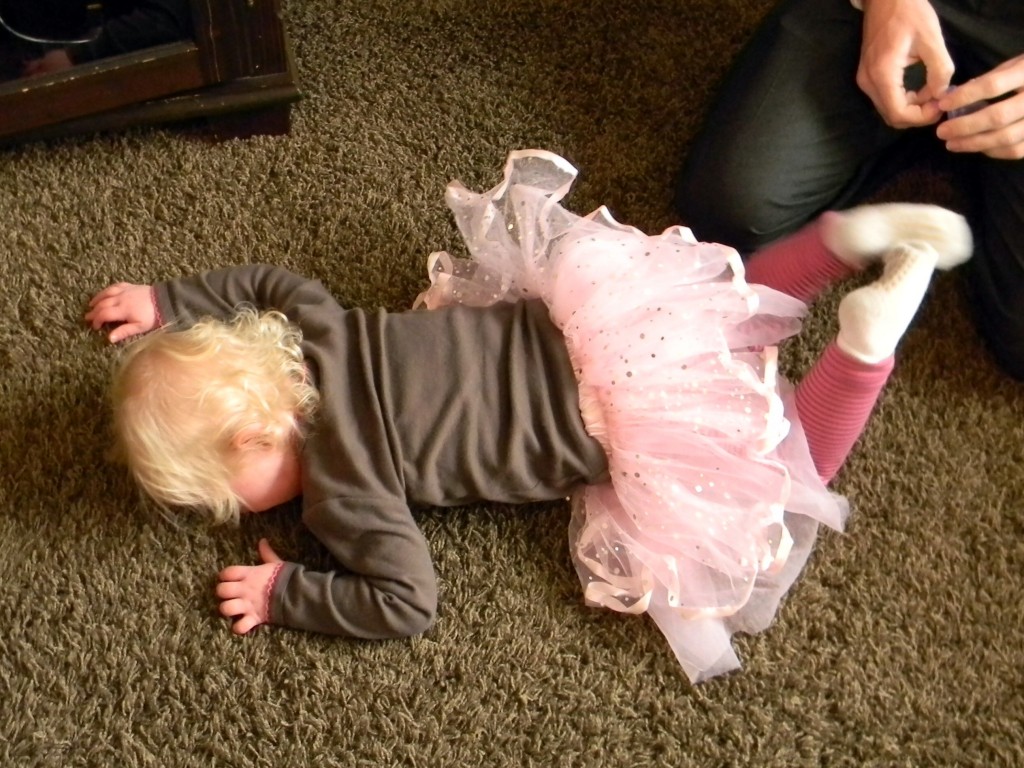 Ammon got started on putting his Lego creations together.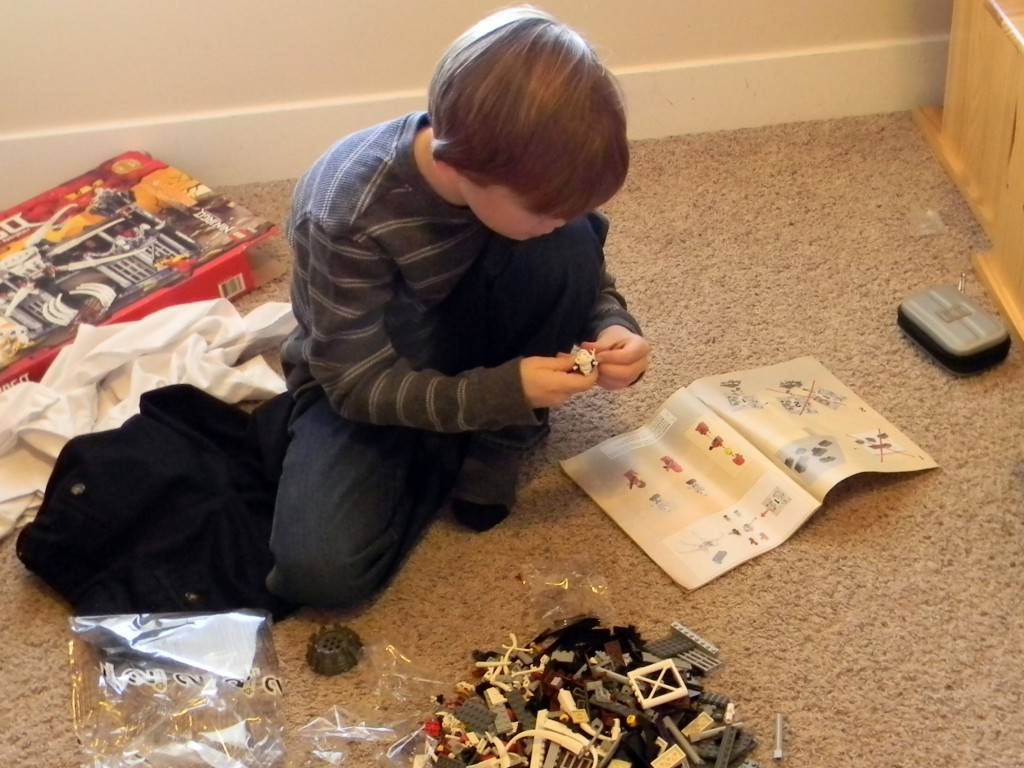 Emilee, Zachary, and Chris played Just Dance 3.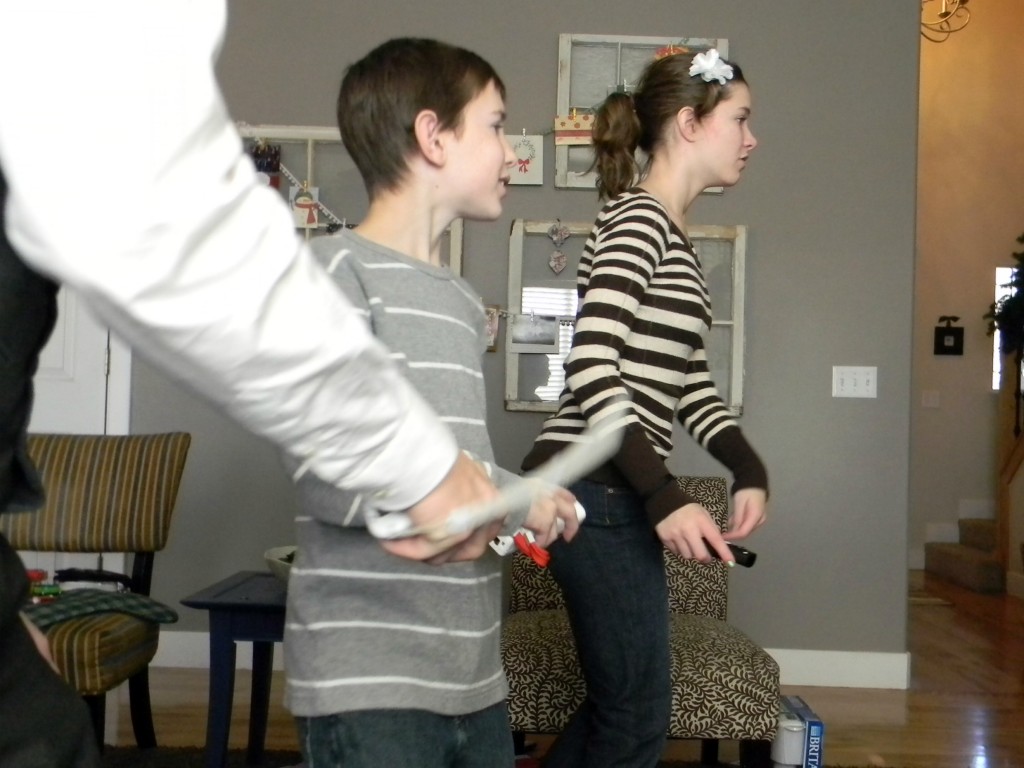 Then we ate lots of leftovers from Christmas Eve. Don't you just love that face?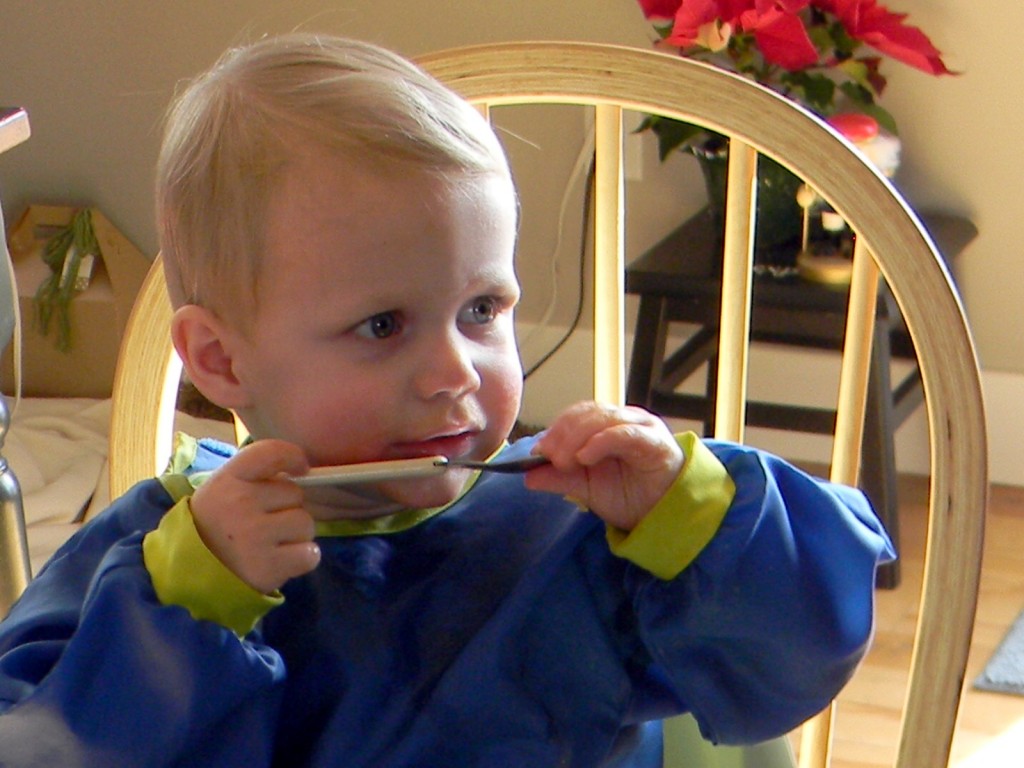 Chris and Ty entertained us with their awesome synchronized swimming moves.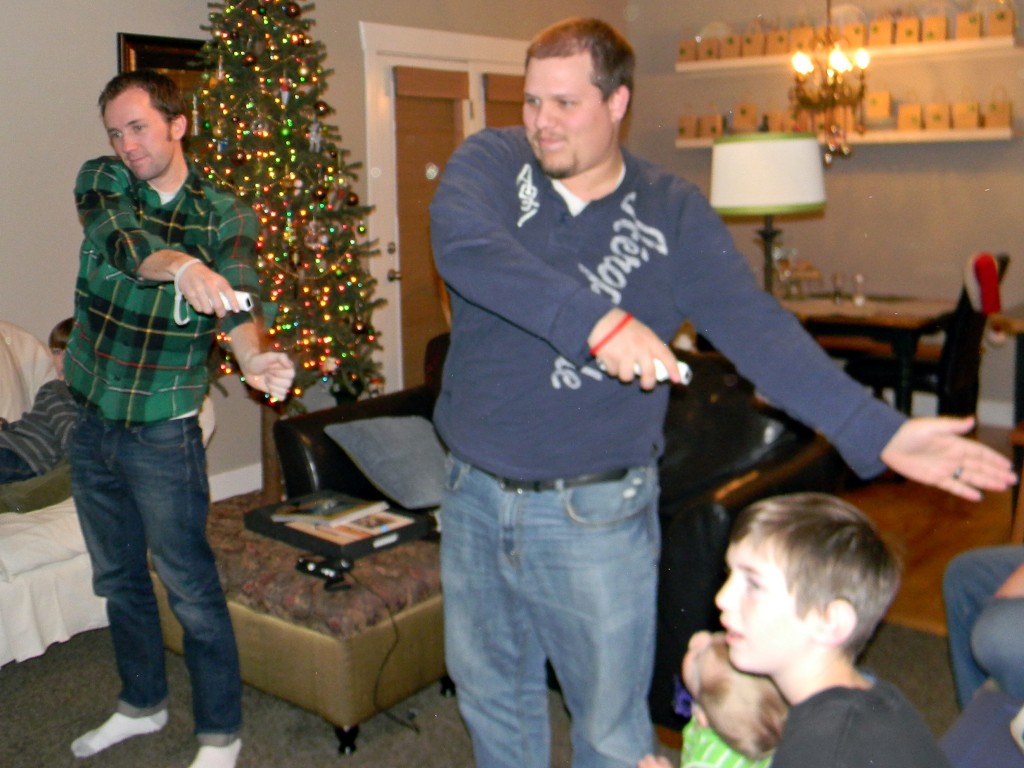 We had an awesome Christmas. I hope you did too!