I have loved the look of Natural Elements lately. There's just something about bringing nature in that's comforting and relaxing. I think that's why is so relaxing to sit and look out a window when it isn't possible to go outside.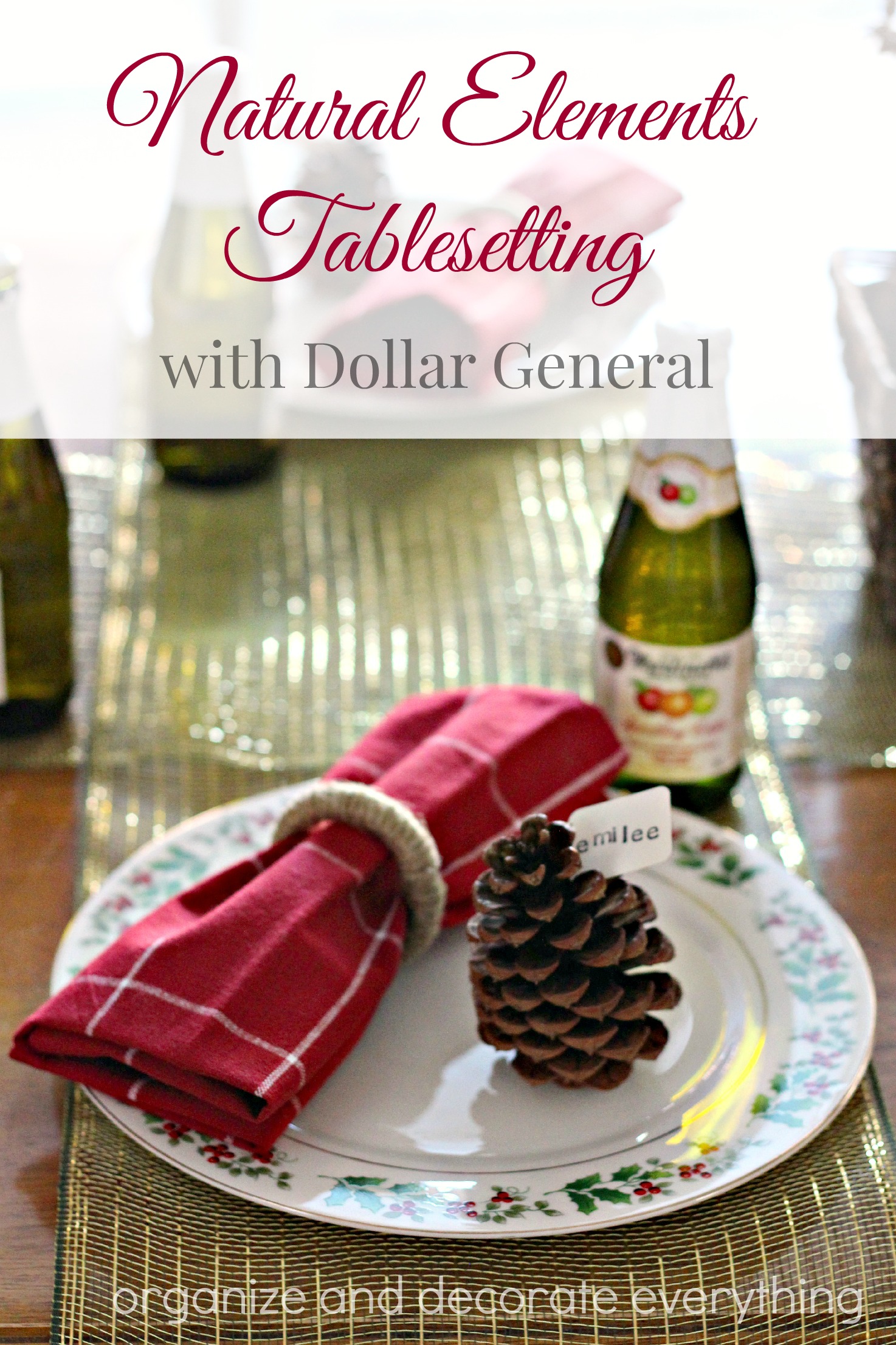 What I really love about this table setting is that it can be used for Thanksgiving or Christmas.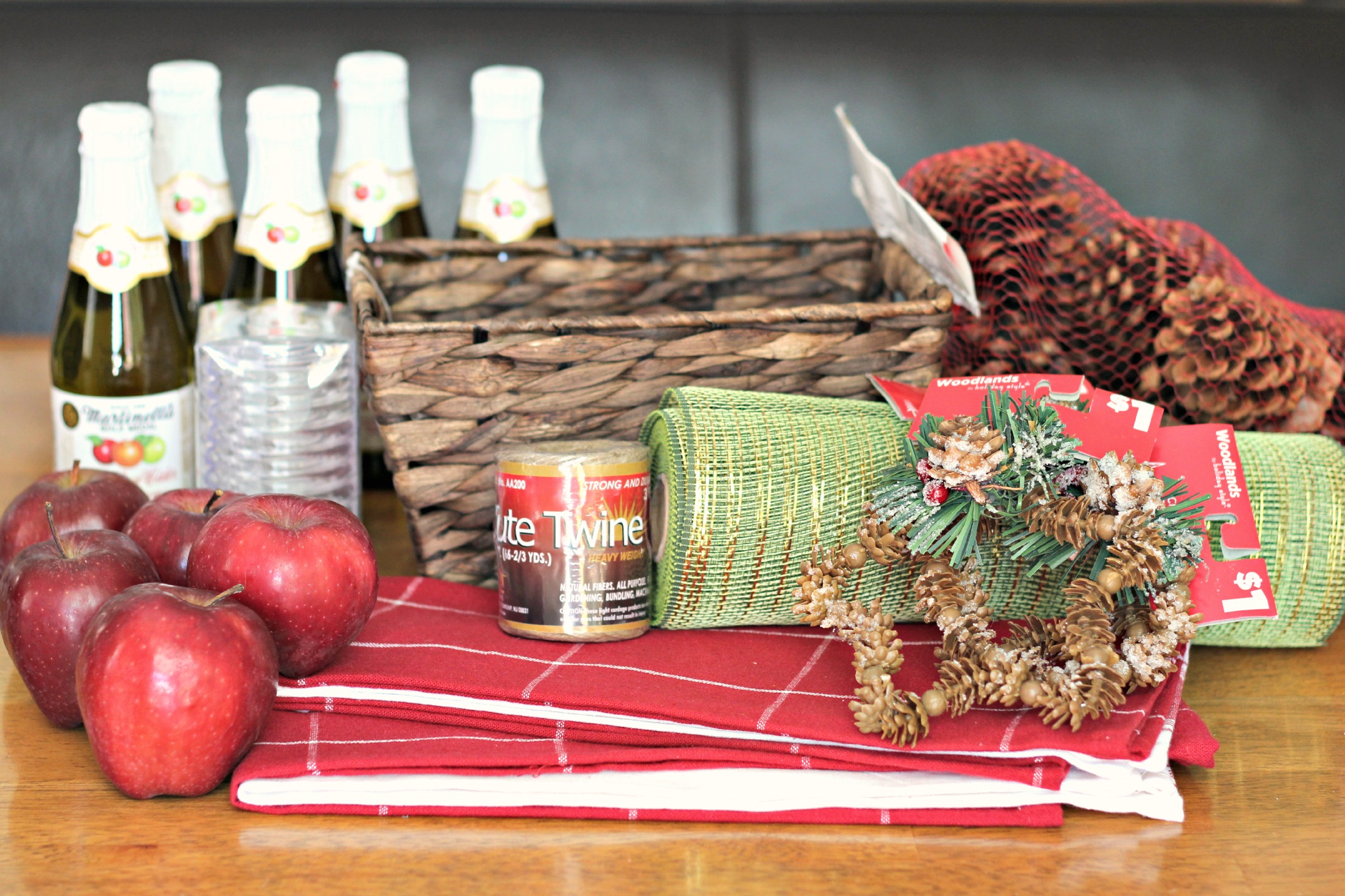 Let's start with the centerpiece. Since our table is not large I thought I'd make a rather small centerpiece, but it would be easy to make it larger by using a bigger basket, more apples and more ornaments.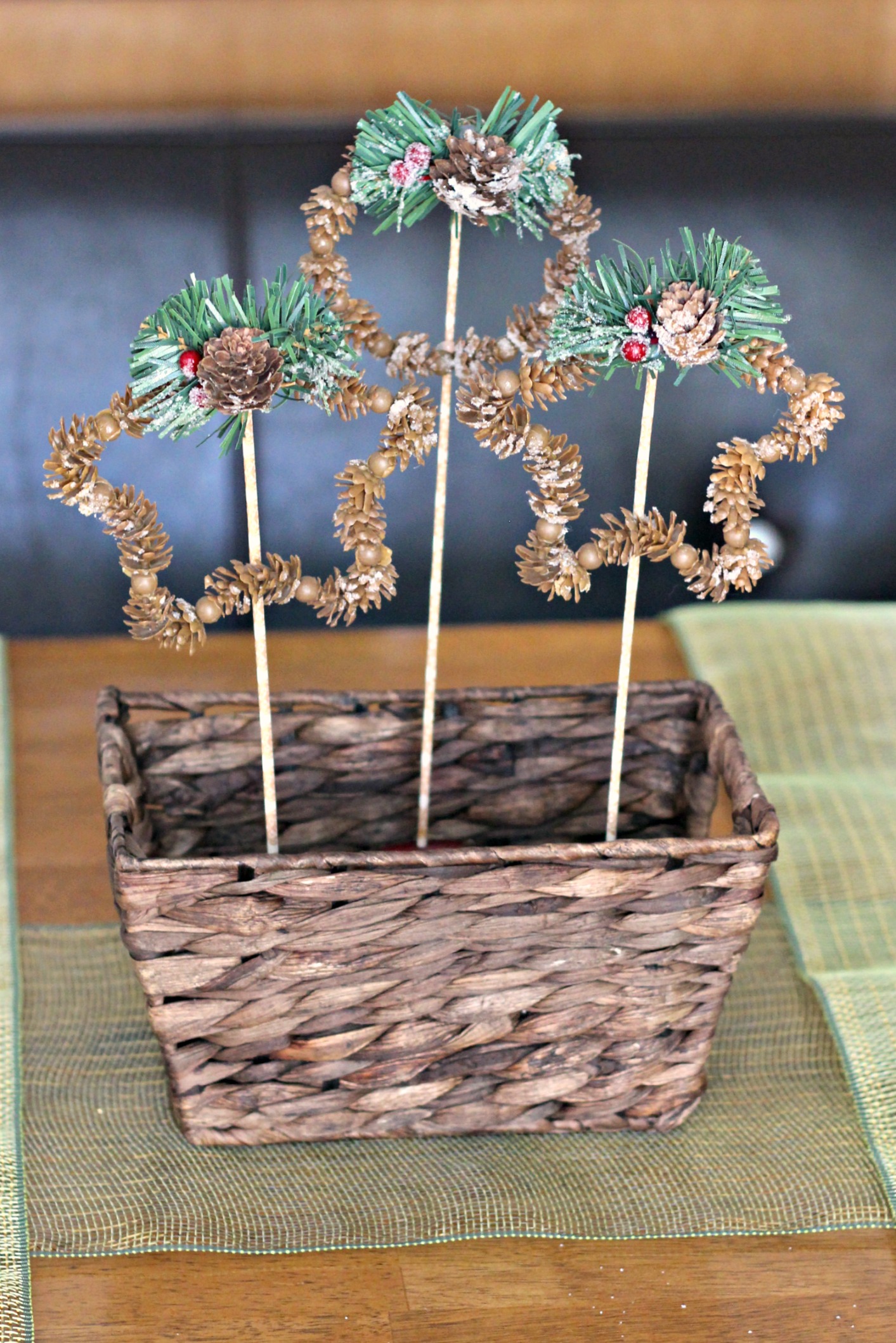 I wrapped the skewers with washi tape but you could paint them or leave them natural. Place the apples in the basket, make sure they are secure on the bottom. Hot glue a skewer to the back of each ornament then poke them in the apples, staggering them so they are at different heights.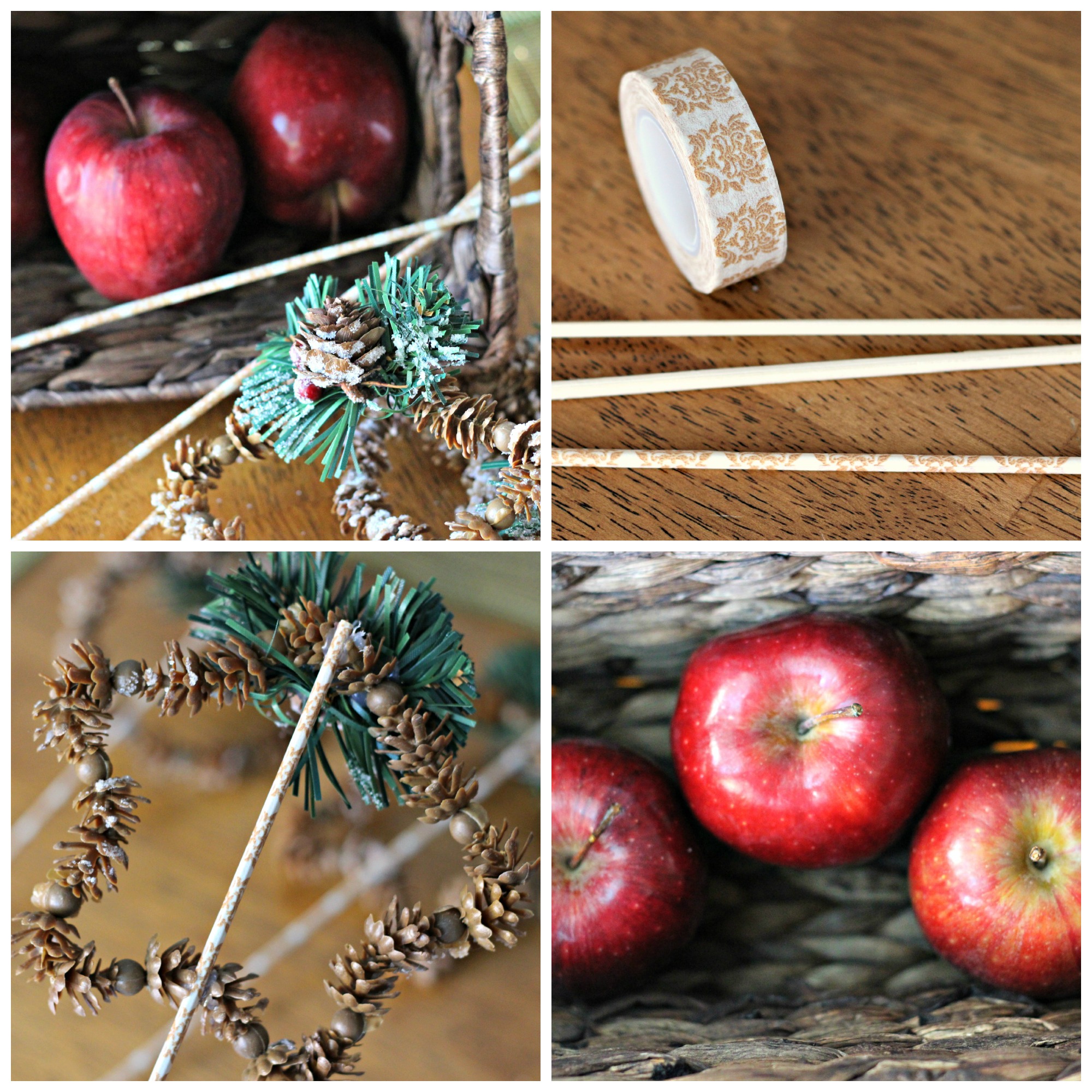 You could also add nuts, berries, or more apples to fill the basket full. I might do that once I buy more apples since the kids ate the other ones. I chose these ornaments because even though they aren't natural they look as though they are. I love the little pinecones, pine needles, berries, and the little touch of snow.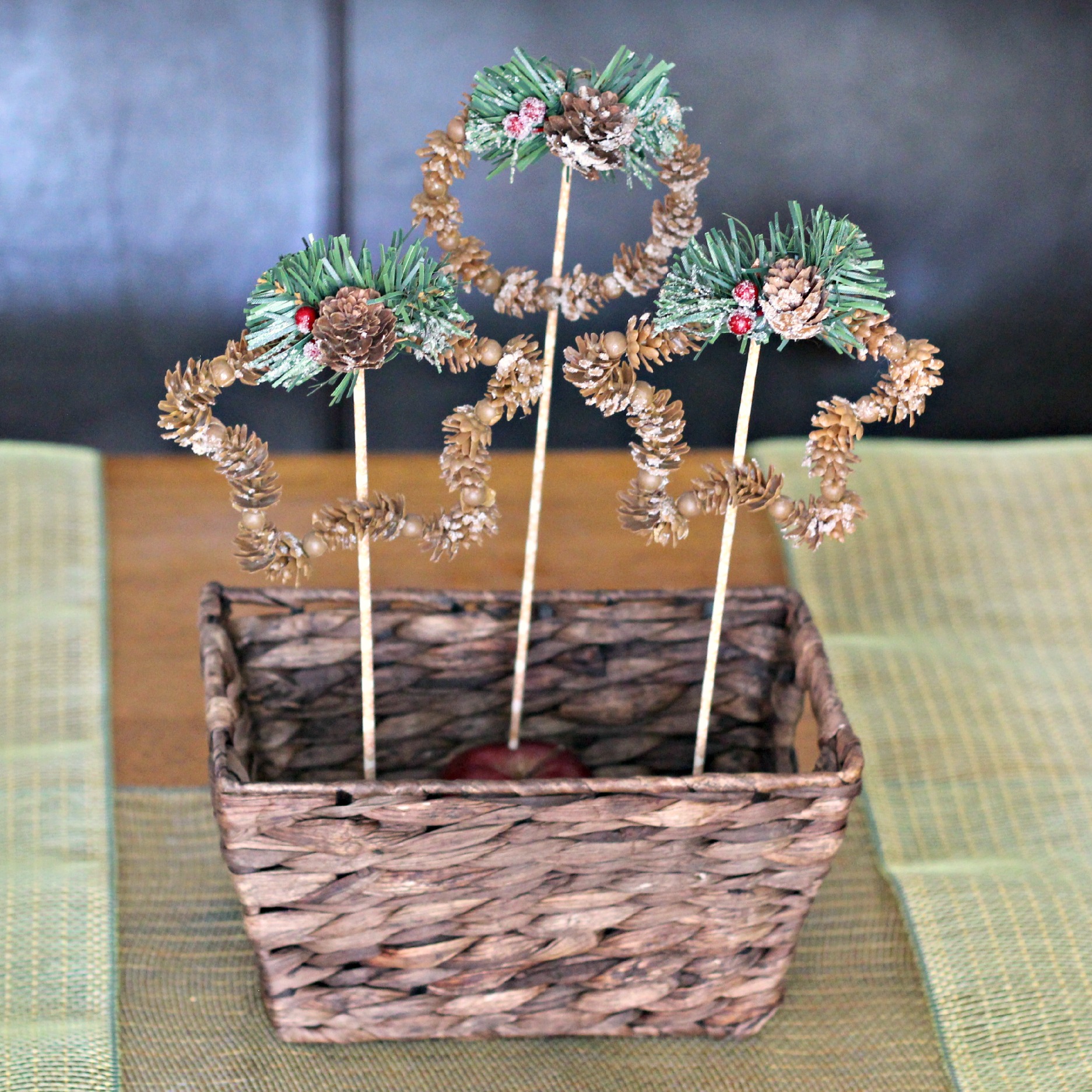 I love these cinnamon scented pinecones. My house smells so amazing right now and it totally put me in the holiday spirit. I just stuck a tag in them I already had made from our table setting last year and they make the perfect, simple place card holder.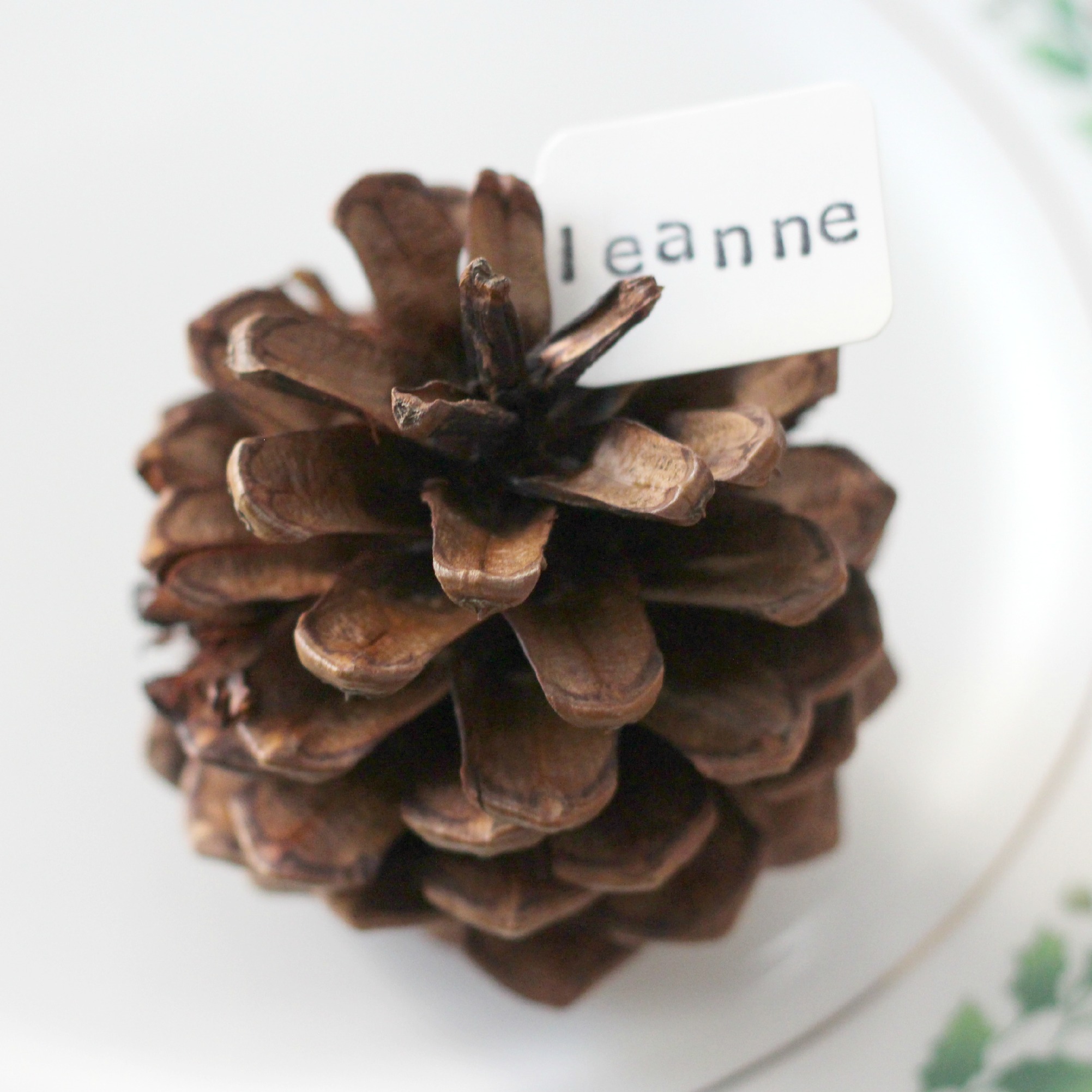 The napkin rings were simple to make using plastic shower curtain rings and twine. If you are using the medium size twine you will need to cut a piece 75" long to wrap around each curtain ring. Snap the ring together then add a little bit of hot glue to the snapped area. Start wrapping the twine around the ring then add a little hot glue to the end to secure it. That's it!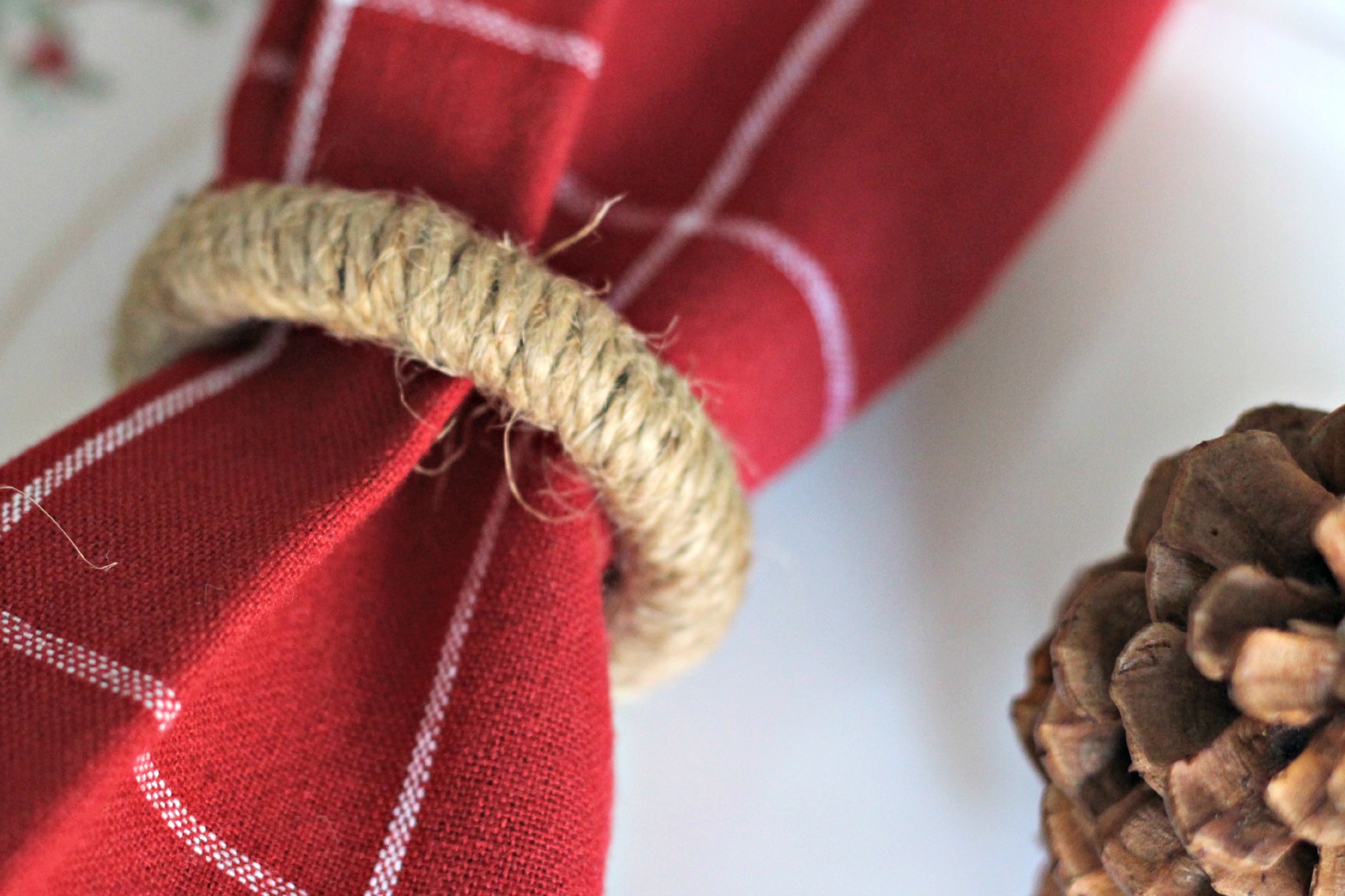 The napkins are made from my favorite kitchen towels. Simply cut them in half and stitch the cut end, the other sides are already stitched. They're still a good size napkin and I love that I can have nice cloth napkins for an incredible price.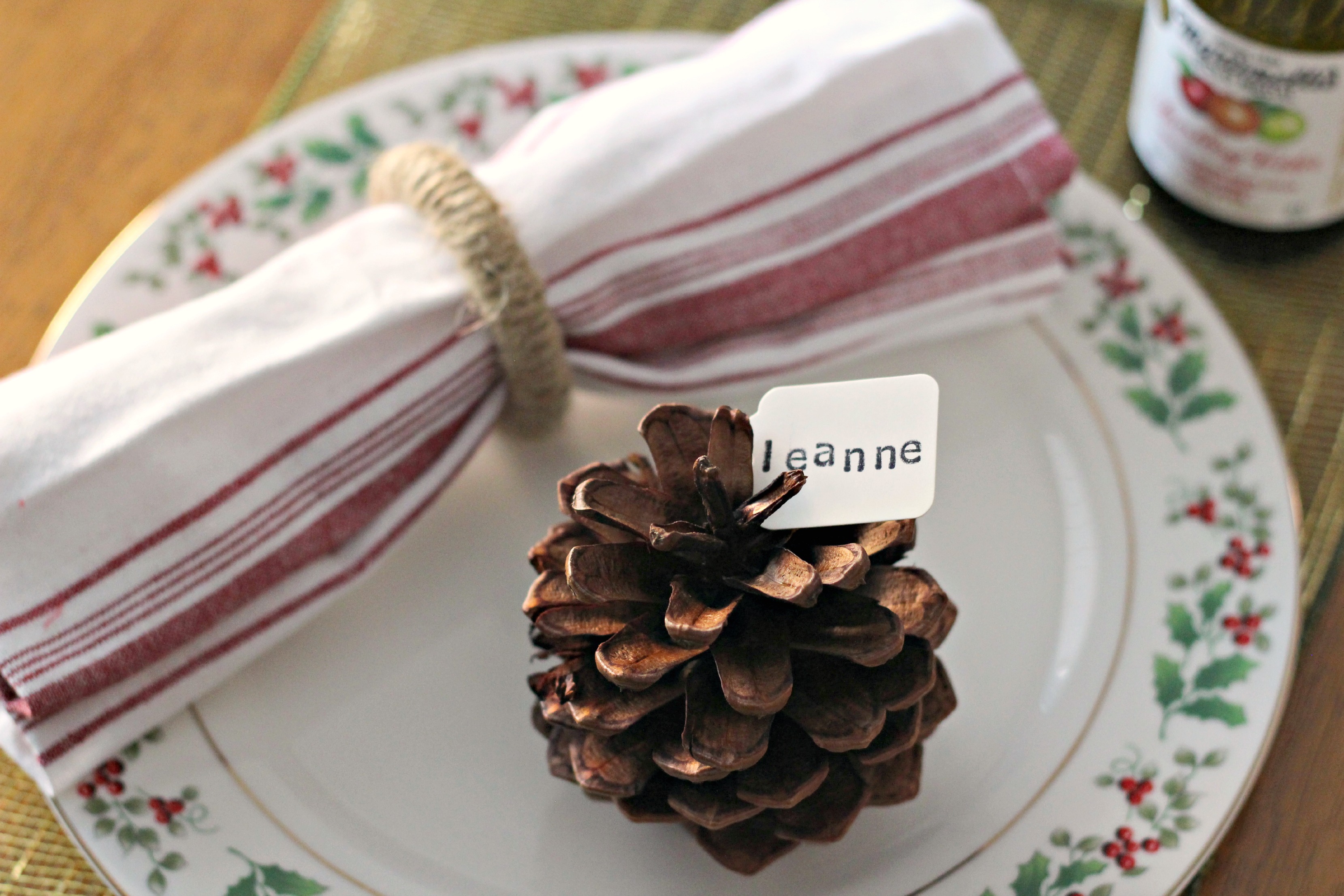 The "tablecloth" is just a wide mesh ribbon but I love how it brings all the table pieces together. I criss-crossed it across the top but you can do whatever design you like.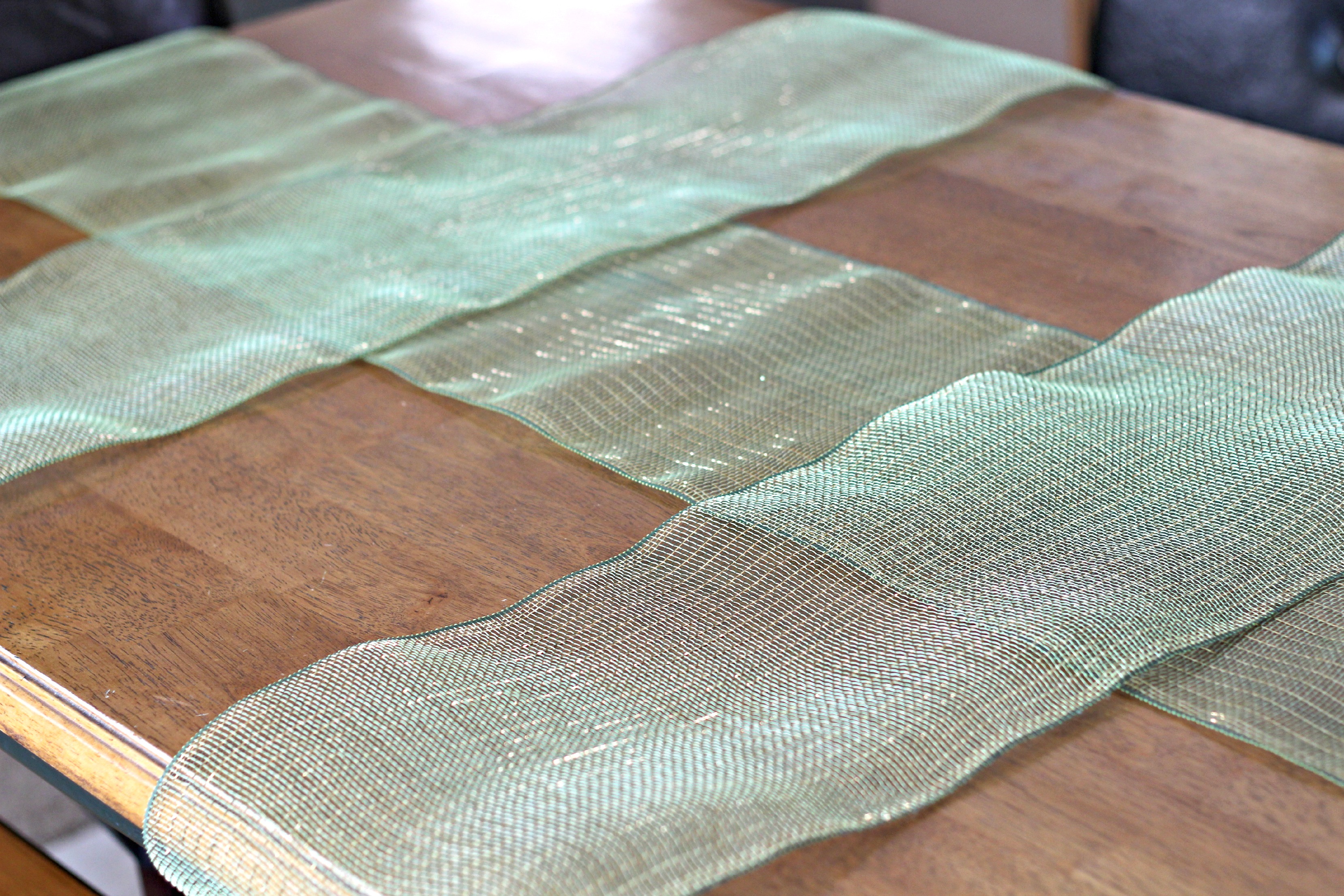 My kids love these little bottles of Martinelli's Sparkling Cider so when I found them at Dollar General I just had to get them, plus they look perfect in the table setting.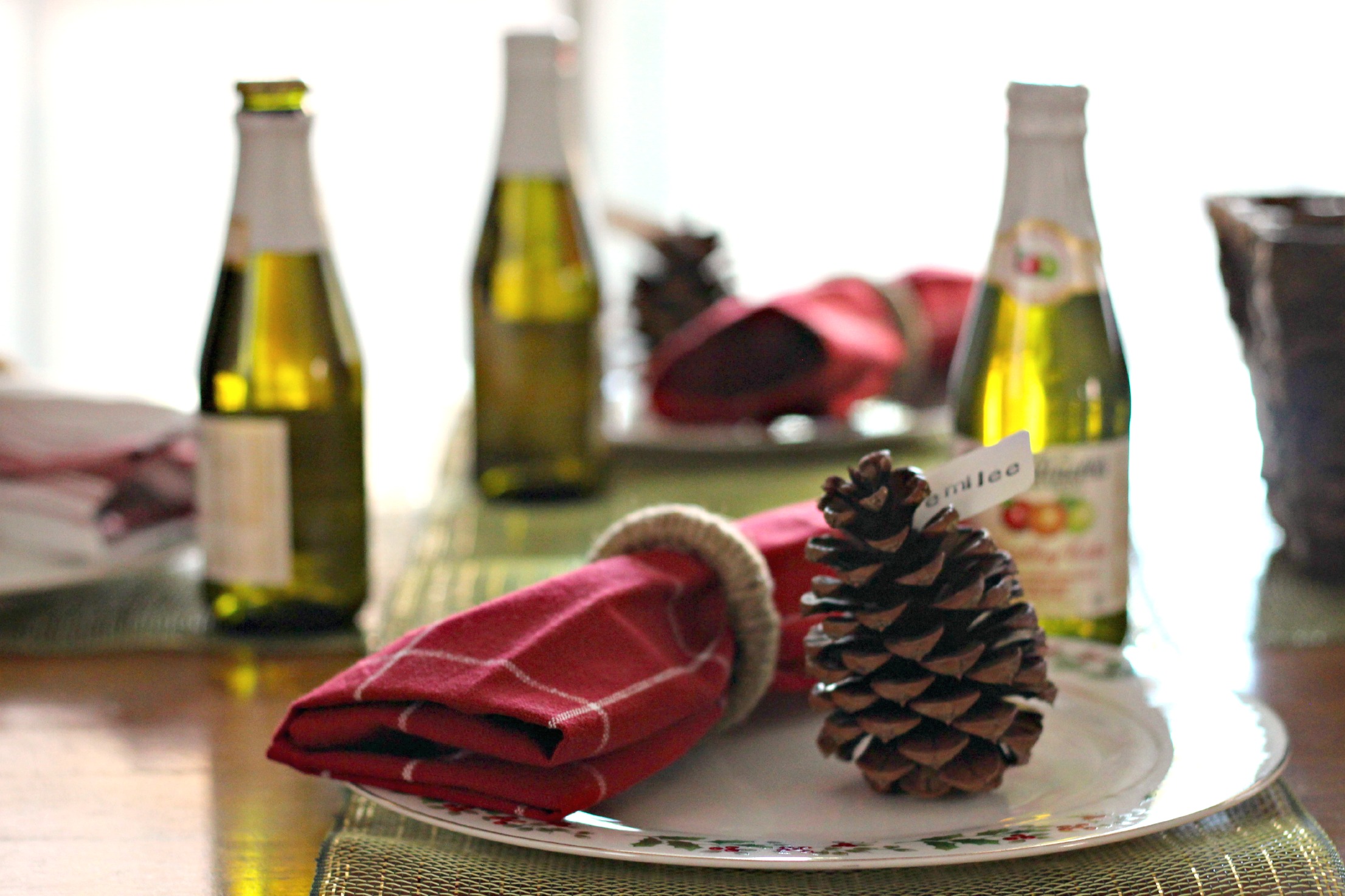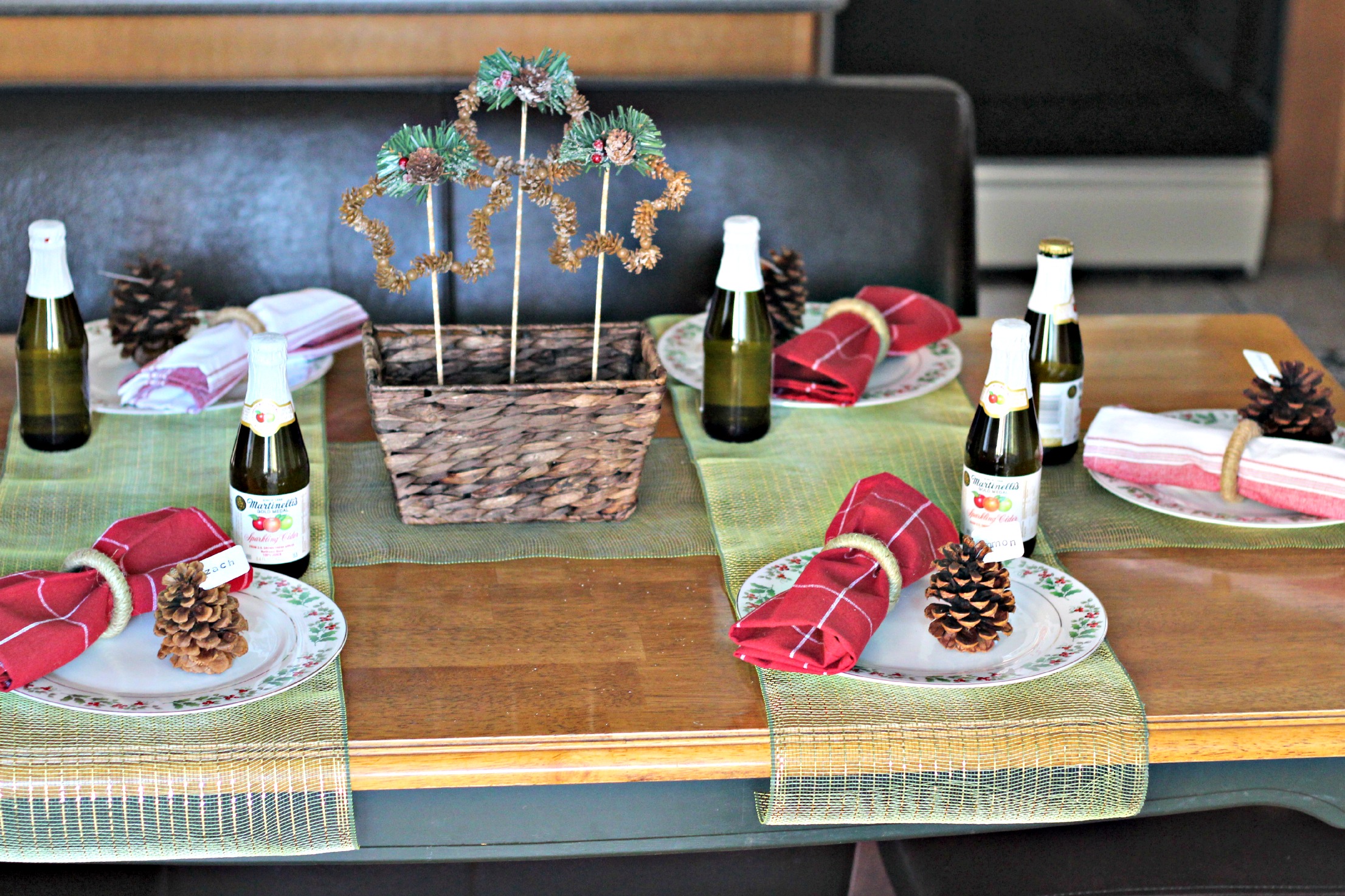 When decorating using natural elements, make the produce area your first stop. You can probably find everything you need there, depending on the season and your color scheme. I love that my Dollar General carries a good selection of produce. It's time to shop for Christmas items, but if you need a few things for your Thanksgiving celebration Dollar General has you covered (and they still have my favorite kitchen towels). I bought 6 more!
Happy Shopping and Happy Holidays!