Make Mini Bunny Terrariums to give as gifts or to add to your Spring and Easter home decor.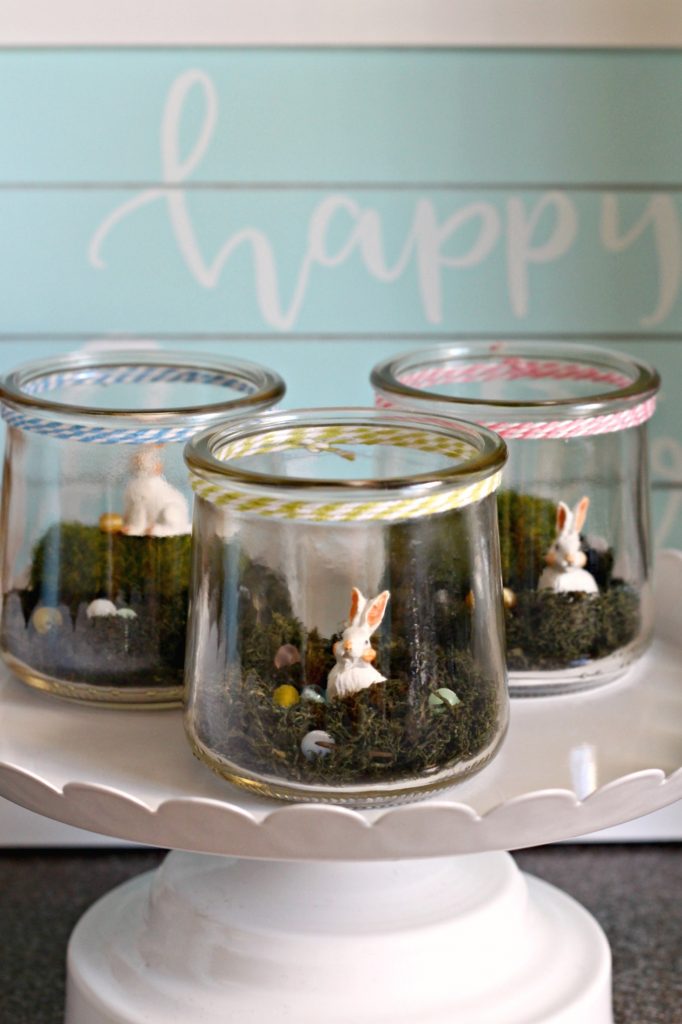 What is it about something tiny that is just so cute? The tinier the cuter so I just had to make a few little bunny terrariums for Easter. I already had everything in my craft stash so it was easy and free but I'll give you the supply list in case you don't have everything on hand. You have to admit they're pretty adorable.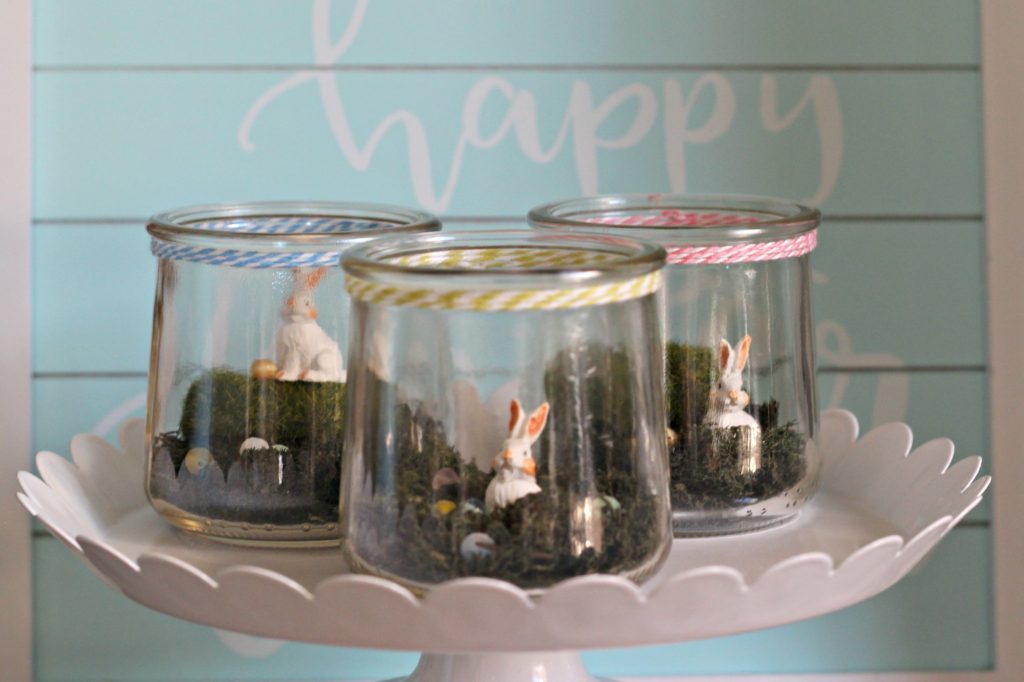 Supplies needed:
Oui yogurt jars
moss (craft store)
moss rocks (dollar tree)
beads (any colors)
mini bunnies (Michael's)
bakers twine (any colors)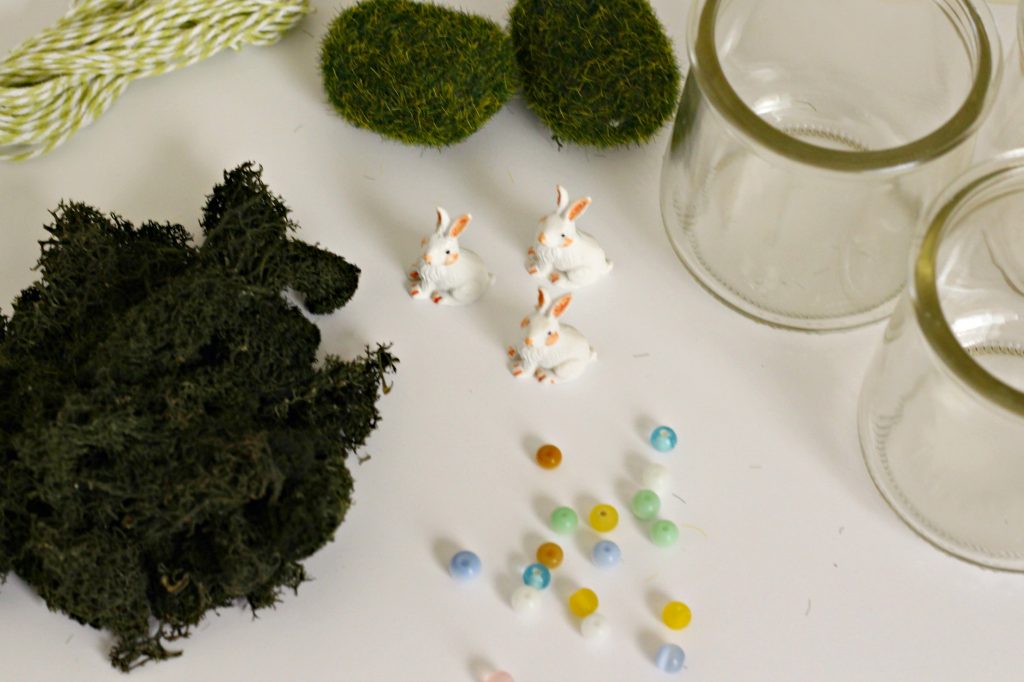 It's hard for me to throw glass jars and containers away, especially ones with a cute shape. Glass jars of all sizes make great gifts in a jar. Since these yogurt jars are small I decided to make them into mini terrariums. You could also use real plants and greenery. I think I'll try that next time. Add small amounts of moss to the bottom of the jars.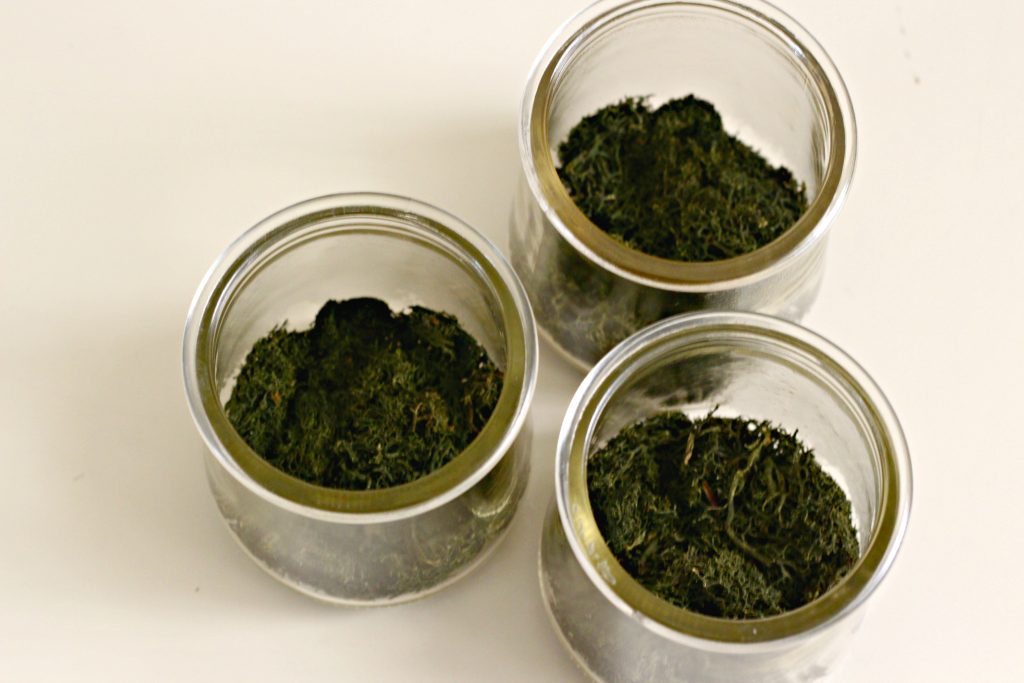 The moss rocks are made of styrofoam so they're easy to cut using a serrated knife. I cut down the rocks because they were a little too big for the small jars.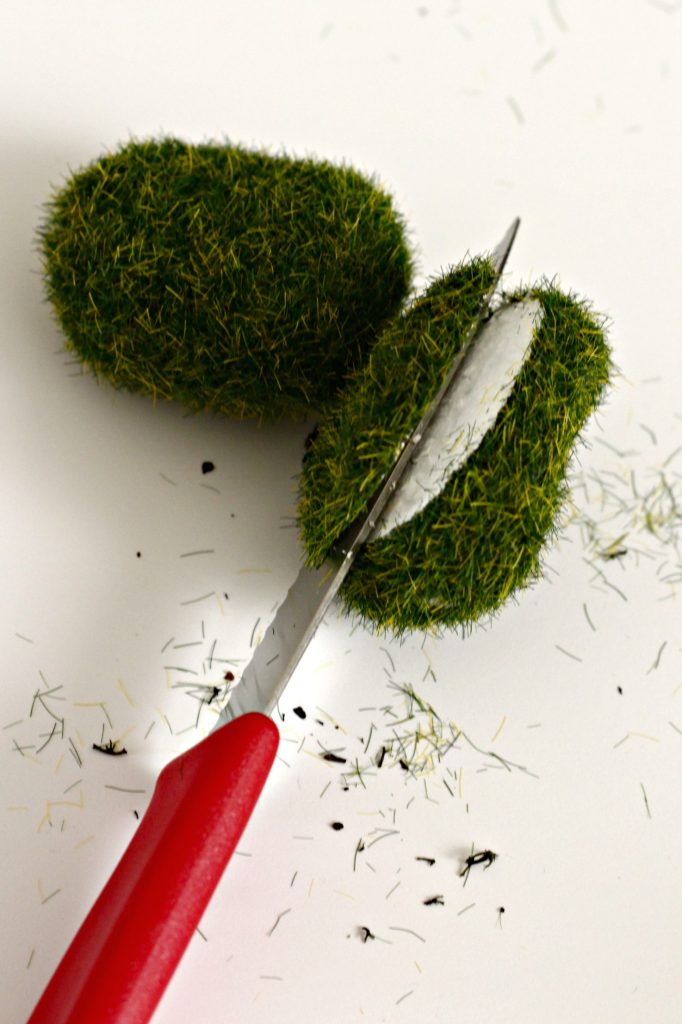 Place the moss rocks in a couple of the jars. I cut them at different sizes and didn't add them to every jar.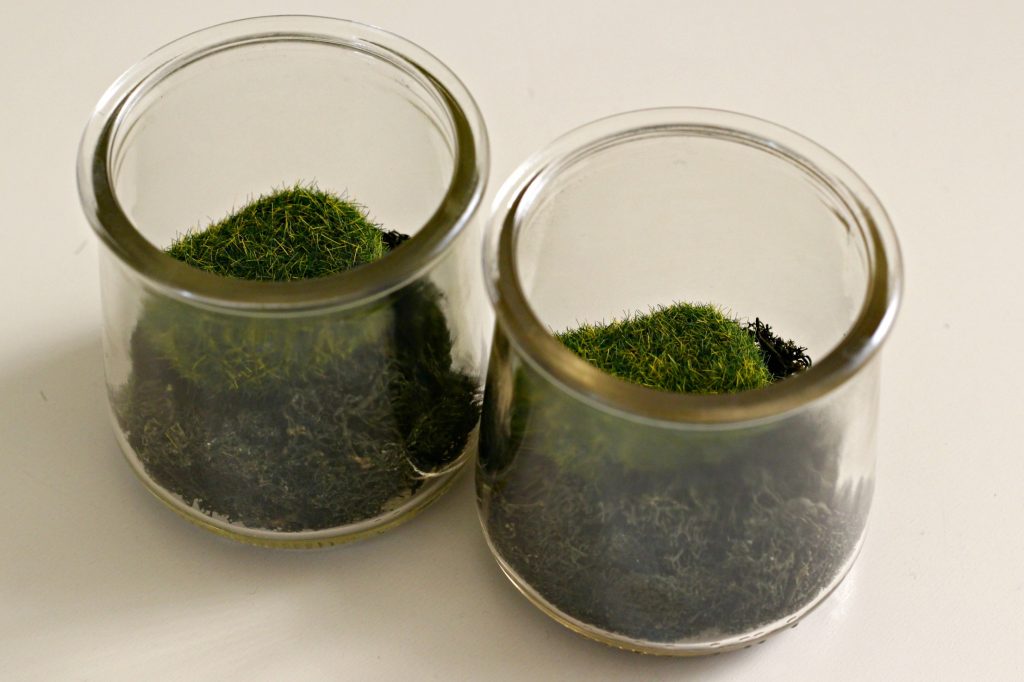 Place the bunnies in each jar. You can add a little glue dot to the bottom of the bunny on the rock to keep it in place.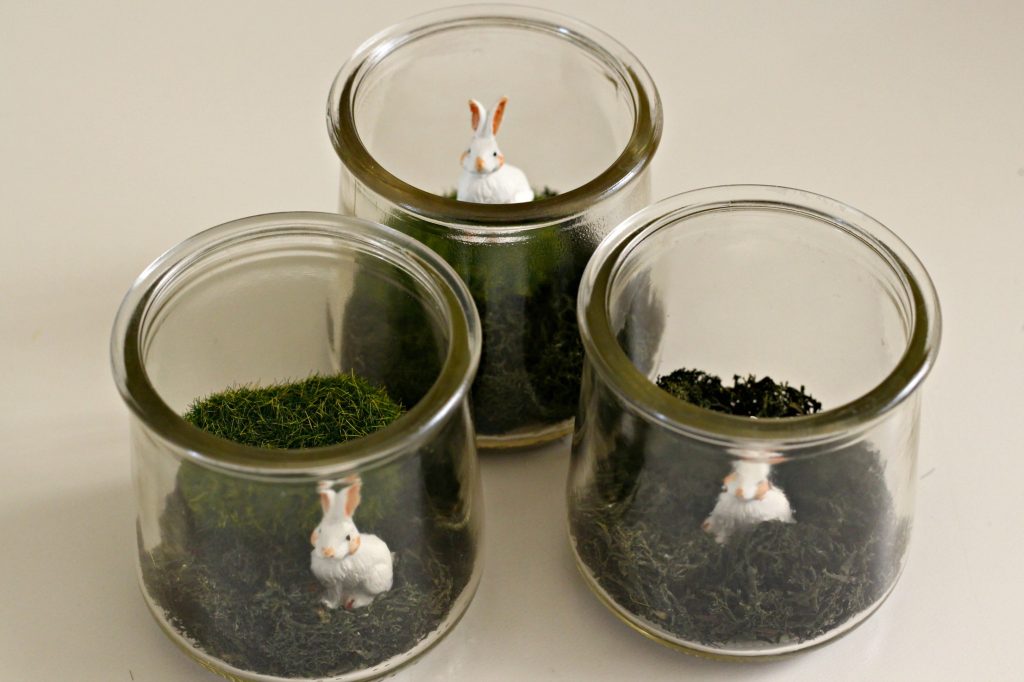 I had these beads in my craft stash so I used them as Easter eggs. I have seen some tiny eggs at the craft store or you could buy bright colored beads. Use tweezers to make it easier to add the beads to the jars.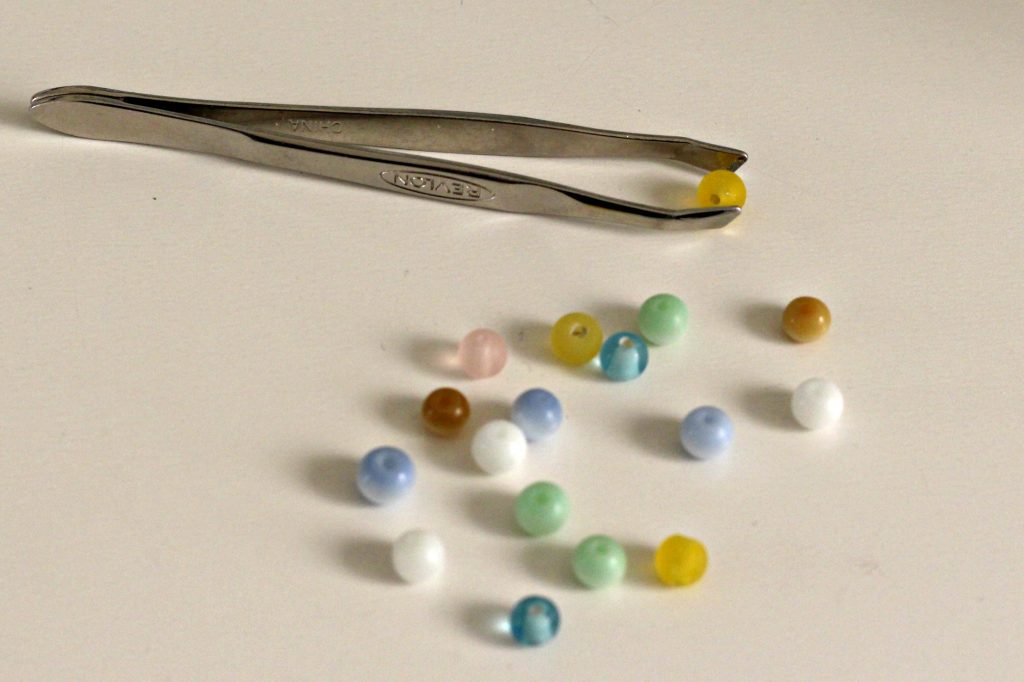 Oh, they're so cute!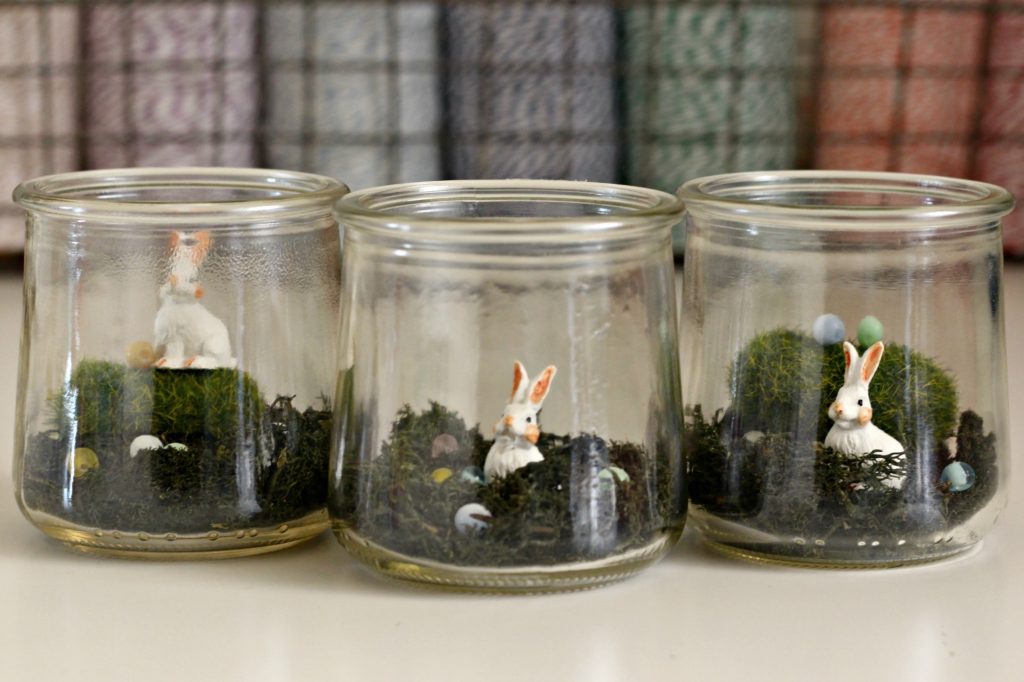 I wanted to add a little more color to the top of the jars so I picked 3 different colors of twine and wrapped them around the jar a few times.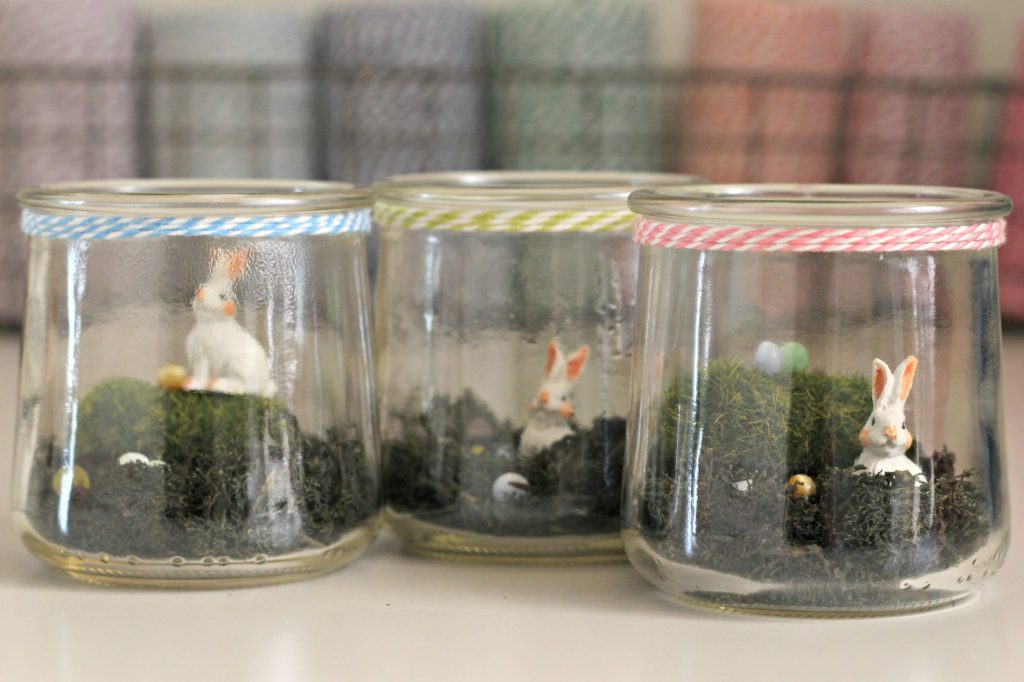 You could also use ribbon or washi tape to add color around the top of the jar.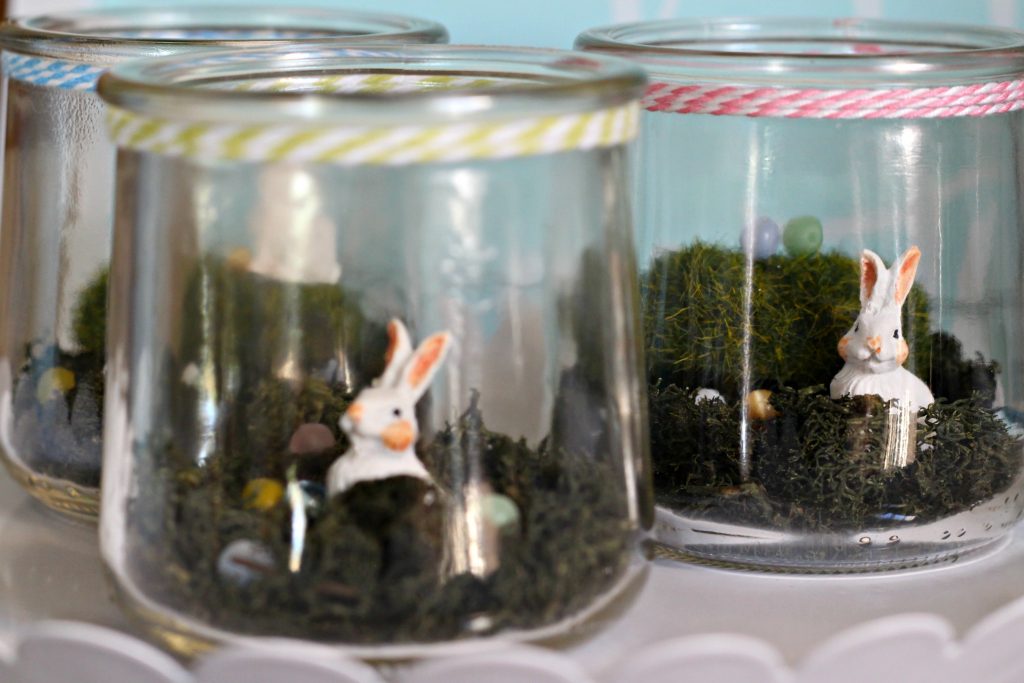 They turned out so cute. Now I'm thinking of more ways I can use these cute jars. Be prepared for more craft projects in the future.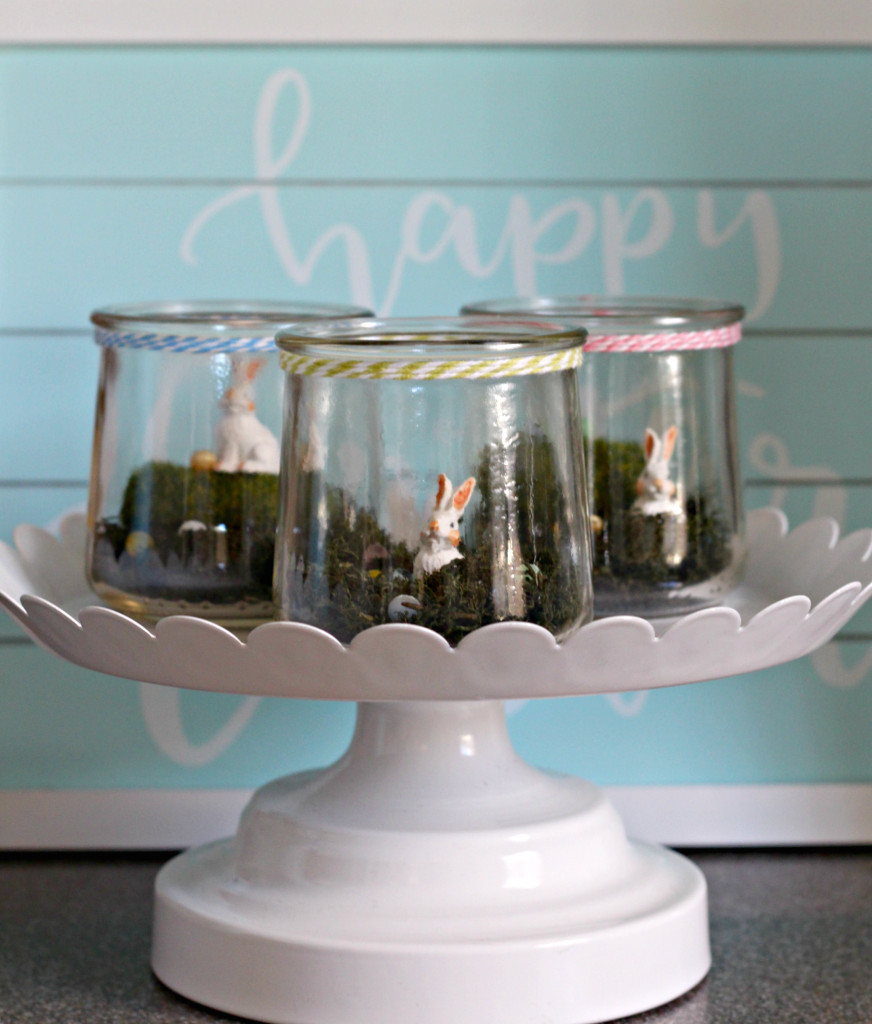 Pin it for later: