What do you do on a Sunday afternoon? We made marshmallow suckers after church yesterday. Here's what you need.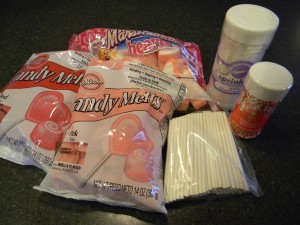 The kids stuck the marshmallows on the sucker sticks while I started dinner. If you twist them they go on better and without smashing the marshmallow.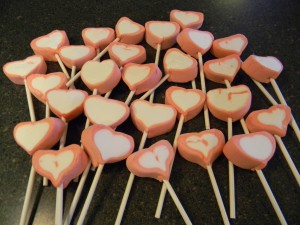 Follow the directions on the package to melt the candy melts. Then start dipping the marshmallows.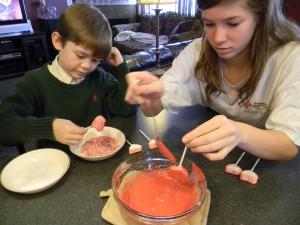 Let the excess drip off the end of the heart. Then dip the sucker in sprinkles of your choice.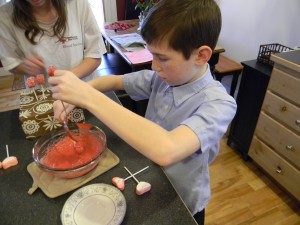 Stick them in a block of foam or something else to hold the suckers up. I covered the foam in some leftover wrapping paper so it would look little better. If you serve them at a party, this would be a good idea. The kids had fun decorating the marshmallows. Hubby even dipped and decorated a few.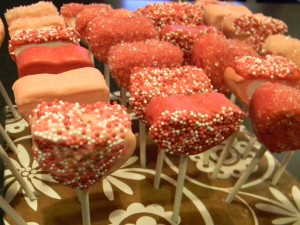 Emilee shows a few of her suckers.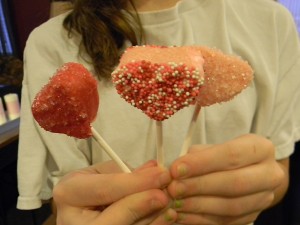 We let them sit for about 20 minutes then they couldn't resist any longer.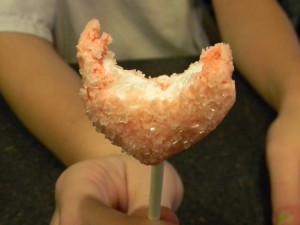 There was a lot of the melted candy leftover, so I decided to make some candy hearts. I poured the extra melts into a baggie, cut a small hole in the corner, and filled the heart molds with the melted candy.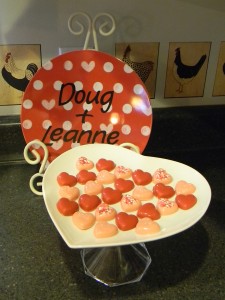 I put them in the fridge for about 10 minutes to cool and harden, then popped them out of the molds.
I tried adding some sprinkles to the molds and that turned out pretty cute too. I'm thinking of some of these as teacher gifts for Valentine's Day. Just put them in a clear bag tied with a cute ribbon, add a tag and you have a cute gift.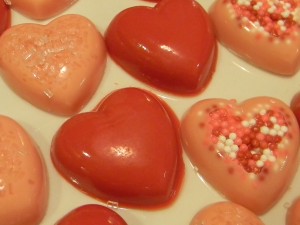 So, how was your Sunday afternoon?