I had an organizing series on the Organize and Decorate Everything facebook page through the whole month of February. The series is called 28 Simple Ways to Stay Organized. I gave simple tips everyday of ways you can keep your home and family organized. I hope you were able to join me.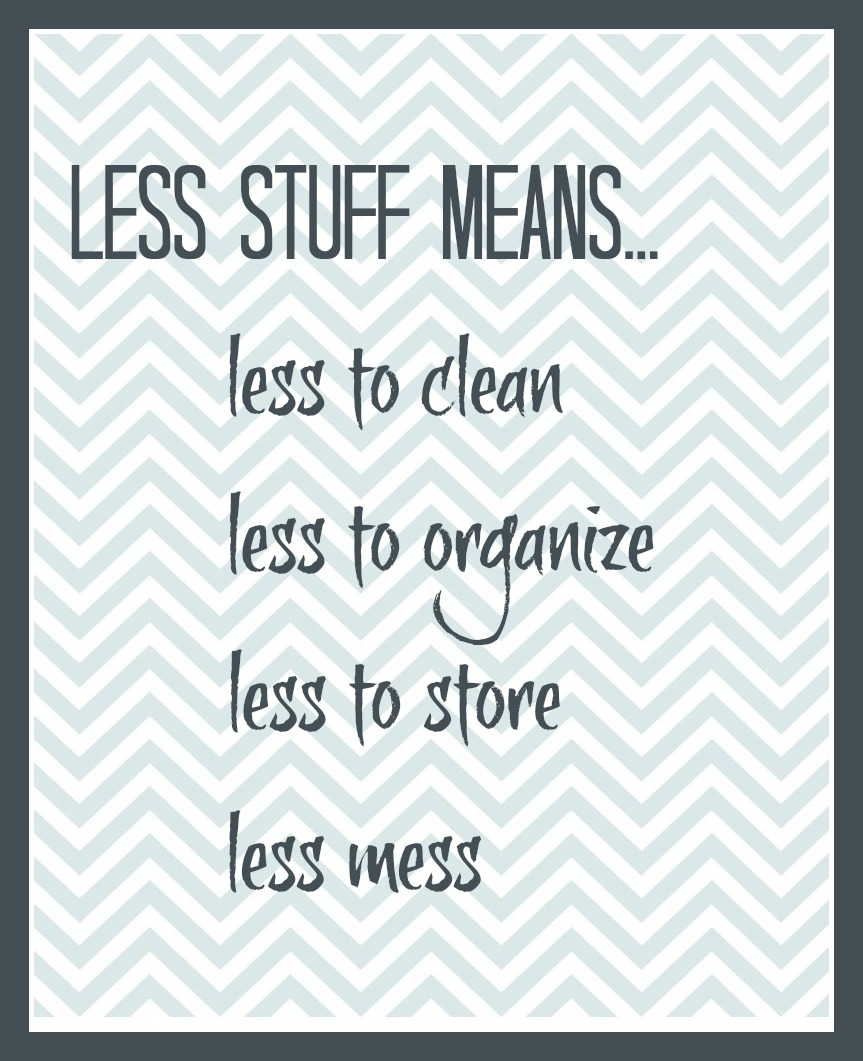 I made this print on Day 8 and had many people ask me about it so I decided to make it available to you. It looks best at 5×7 but you can adjust it to any size once you save it.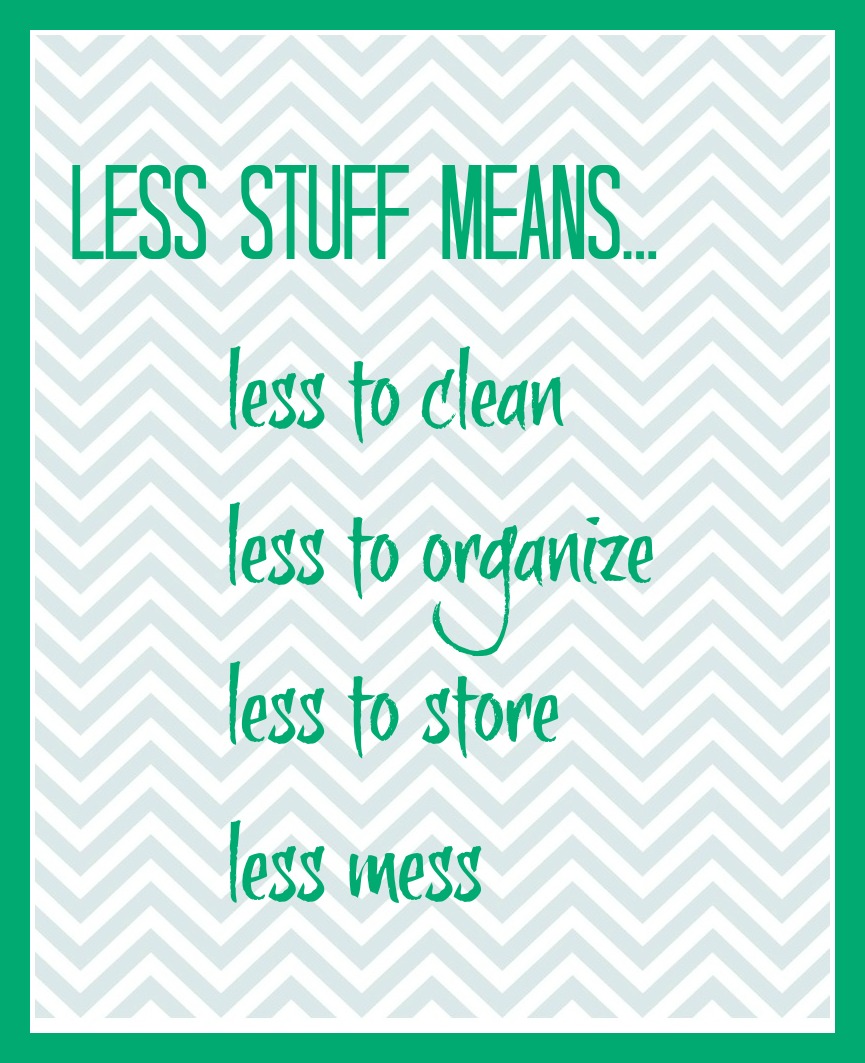 To use this printable just double click on the one you want, go to file, then print preview to choose the size you want. It comes in 3 different colors so you have a few options.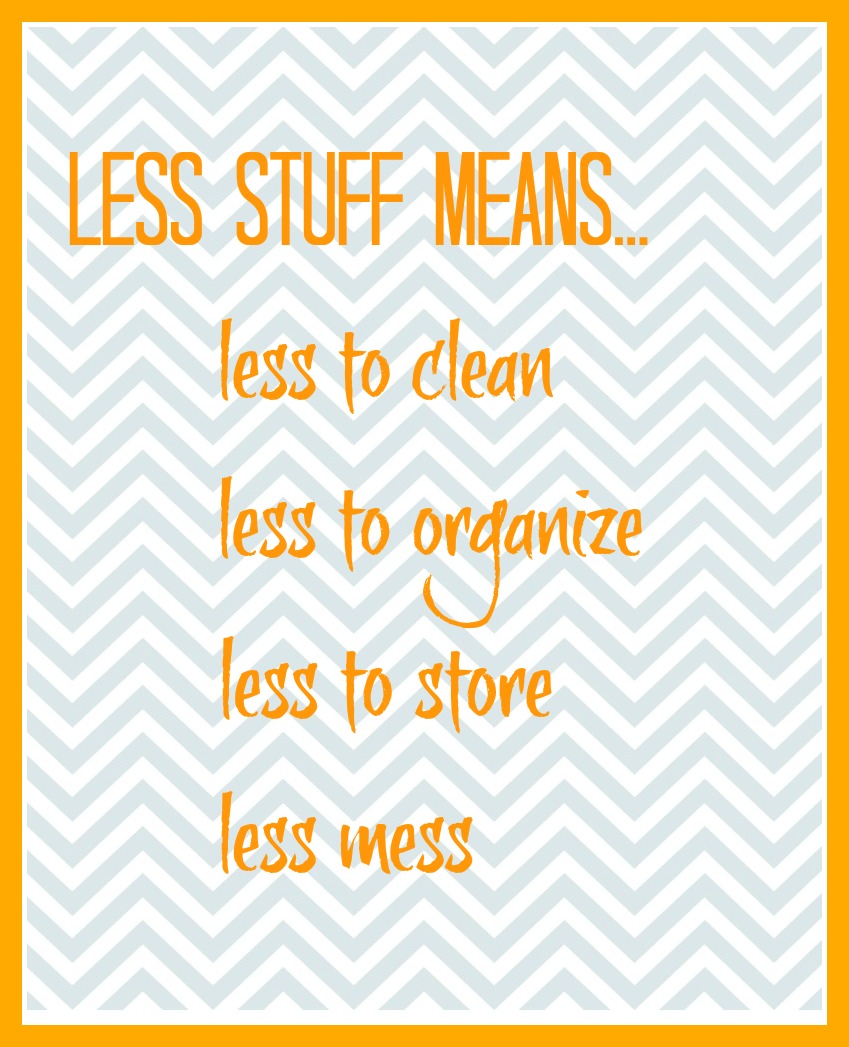 It's a great reminder that the easiest way to stay organized is to have less. Spring is the perfect time to go through those closets and storage rooms. What are you going to get rid of?