I've been working on our laundry room and decided I needed to add a printable to it. There's a basket for the boys dirty clothes and they're really good at putting them in there but not so good at checking everything before they do. I made this Laundry Printable as a reminder of a few things they need to do before they dump their clothes. I'll show you where I hung it when I reveal the laundry room.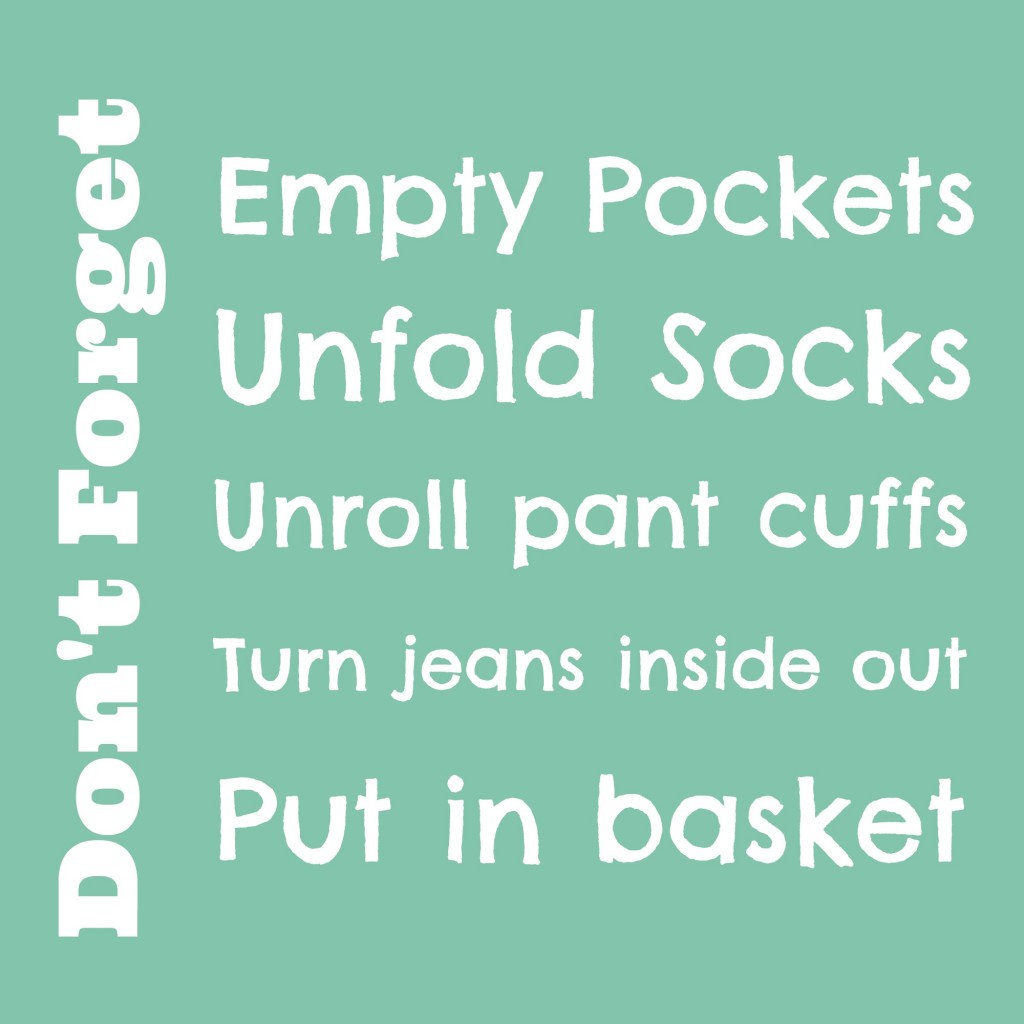 If you would like to use this printable for yourself, just click the link below the print. Printables are for personal use ONLY and are available to subscribers of Organize & Decorate Everything. SUBSCRIBE NOW to get full access to all printables.
For more free printables check out these Pinterest boards: Printables, Printables Party, Free Printables, or you can follow all my boards here.