Most of my organizing ideas come out of necessity and many times frustration. I made this Kitchen Cup Organizer a few years ago and we still use it everyday. It has been a lifesaver from having a sink full of cups, especially in the Summer. It doesn't matter how many kids you have, it seems like each kid goes through at least 4 cups in one day.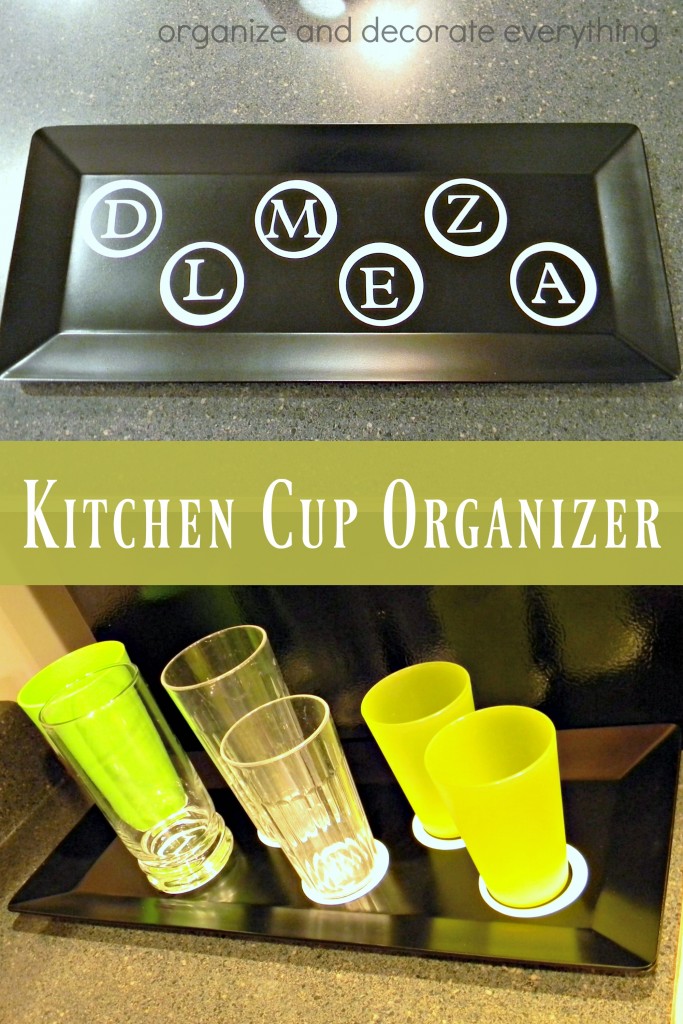 This is what the counter would often look like, sometimes before noon. Just a little frustrating! It was time to come up with an easy solution.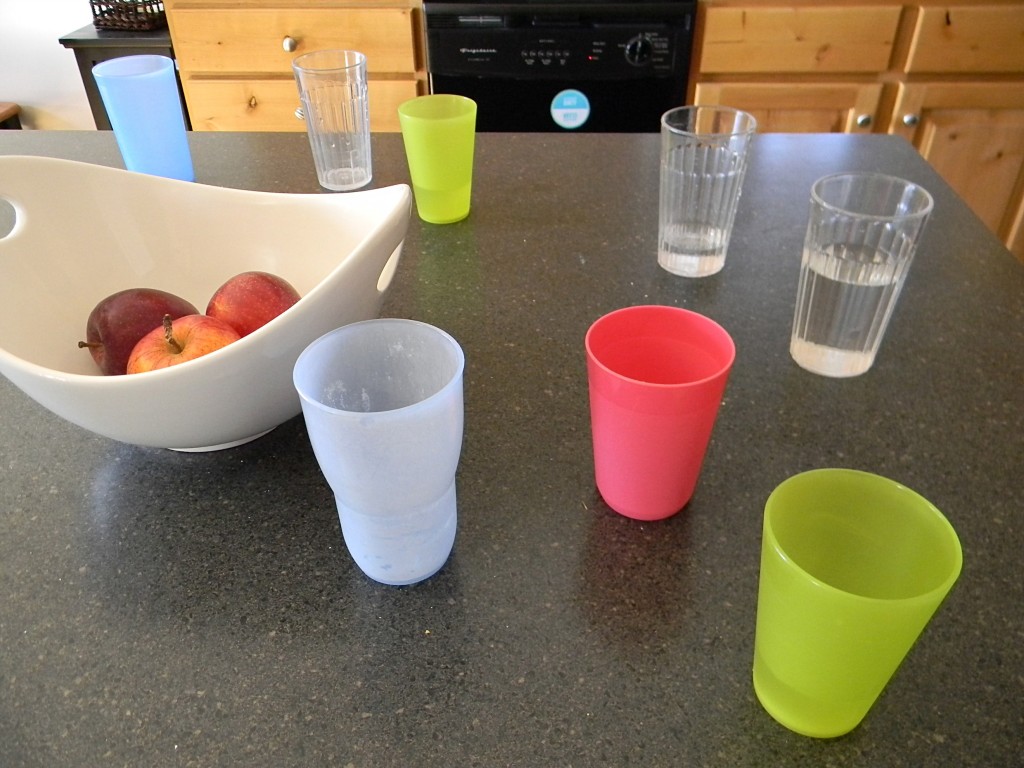 Supplies needed:
tray (large enough to hold cups for your family)
spray paint
vinyl or large stickers
I found this plastic tray at Target, on clearance for only $2. 40. It's not a bad looking tray, but I only bought it for it's shape. It's getting painted with Krylon black paint for plastic. A bright color would be fine too, but I decided to go with black so I could change the other decor around it.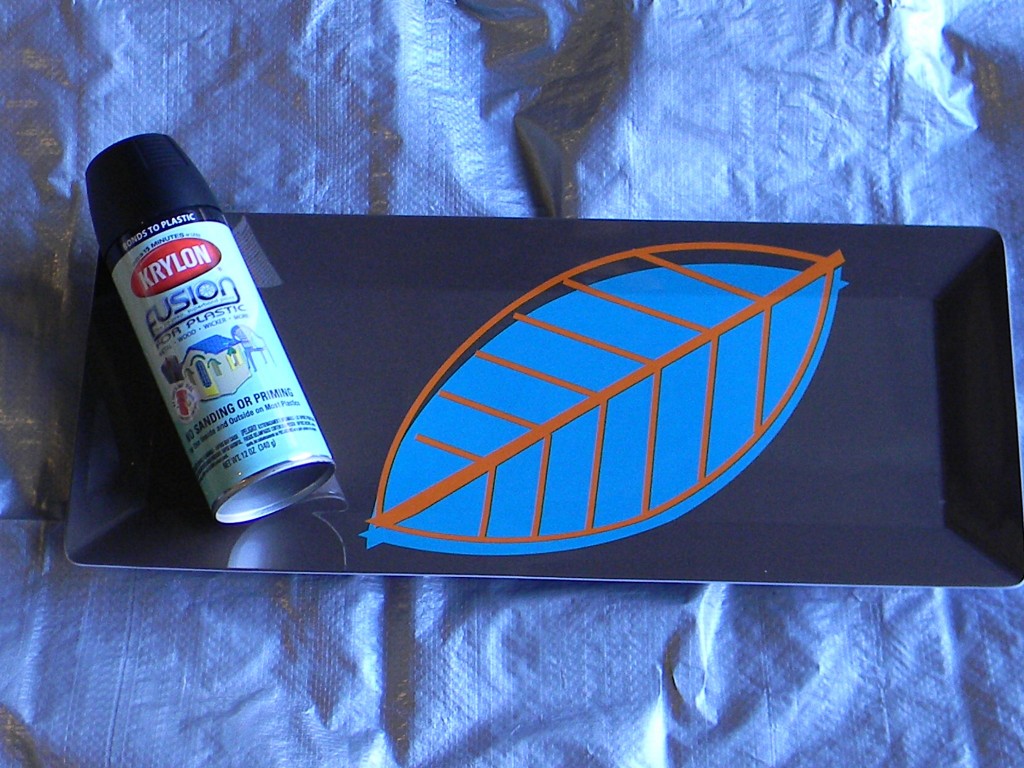 I cut the initials of our names out of adhesive shelf liner with my Cricut. You can also use large flat stickers or even stencil the initials on the tray.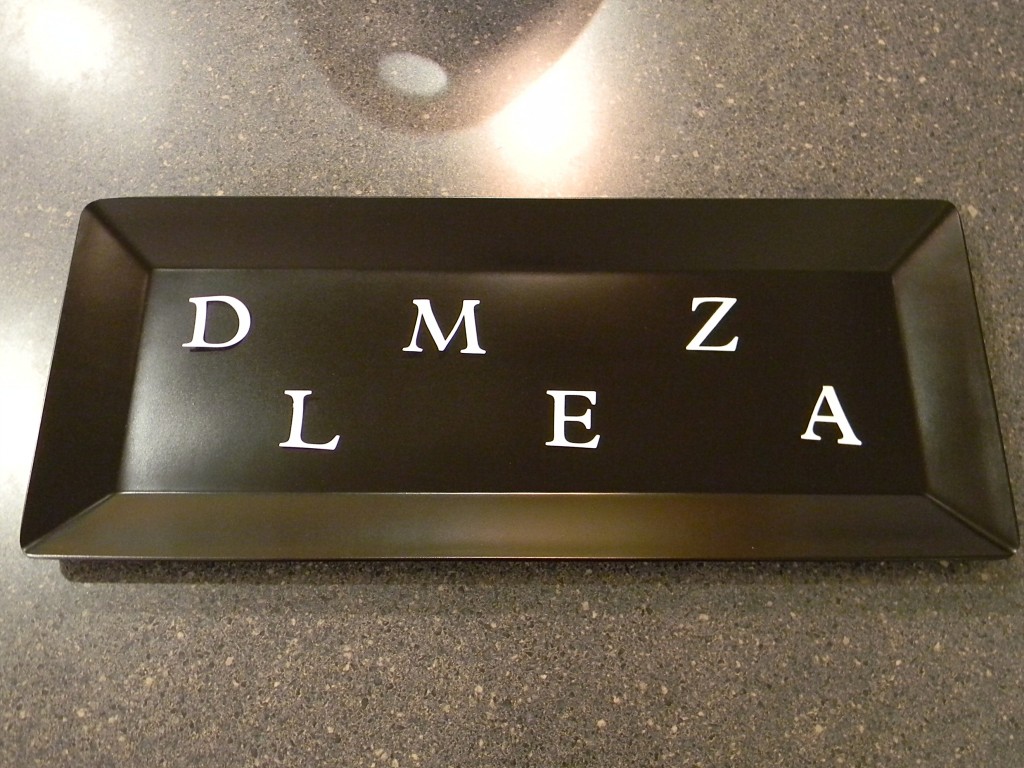 Then I cut some circles to go around the letters and laid them out on the tray to check the placement.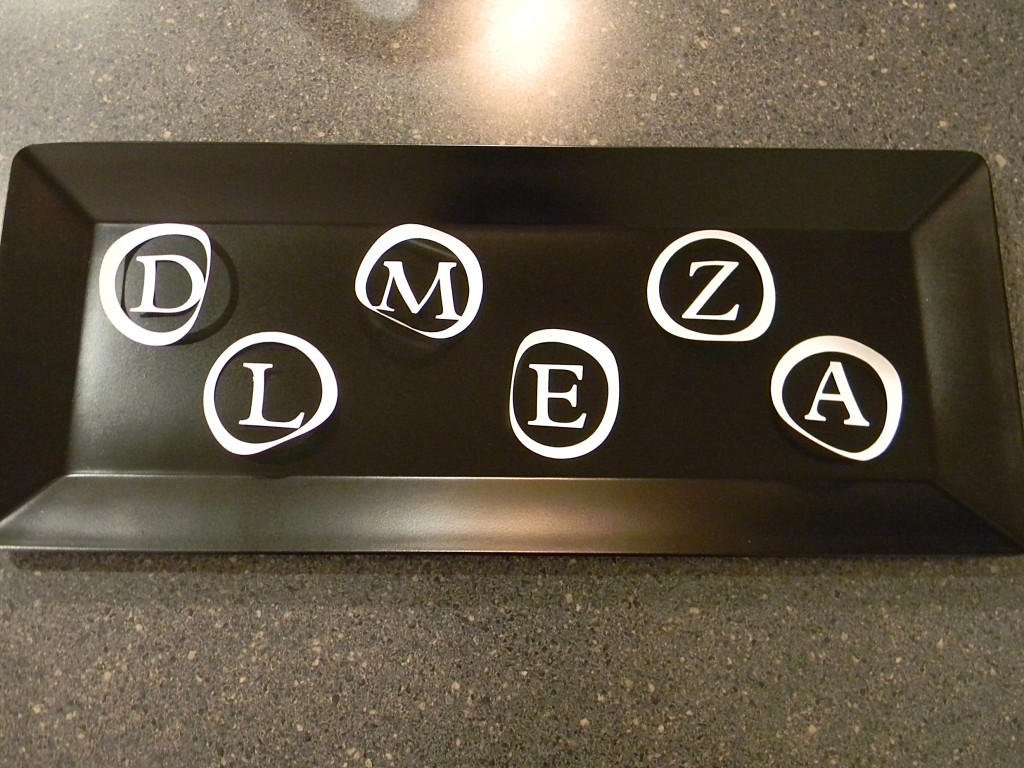 I seldom measure anything precisely, I just eyeball a lot of things. I started in the middle and worked out from there, trying to space the circles evenly.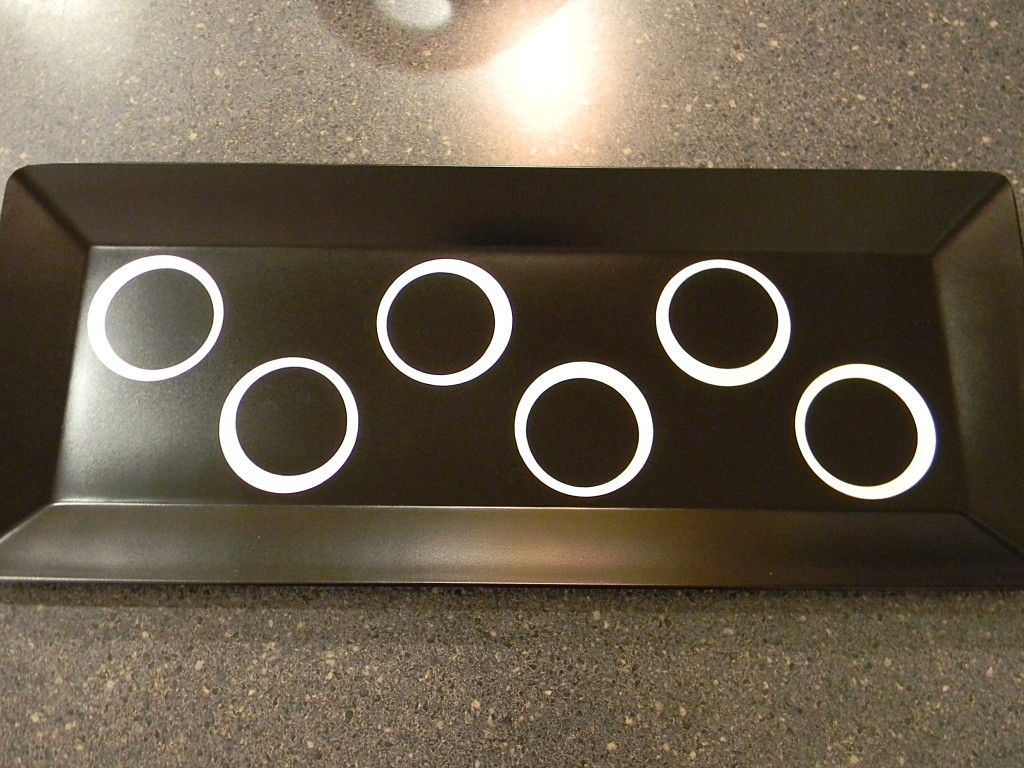 Then I adhered our initials in the center of the circles. I really have a thing for black and white so I love how it turned out. Now that I have it finished it kind of  reminds me of typewriter keys. Don't ya think?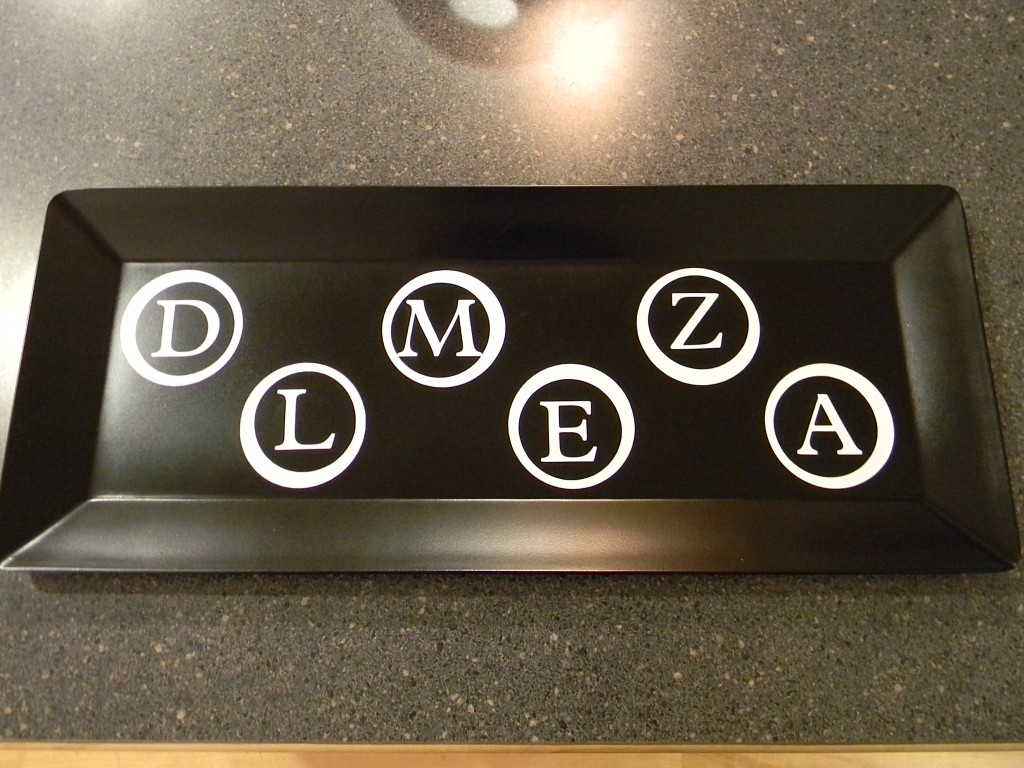 I placed it on the small counter between the stove and fridge.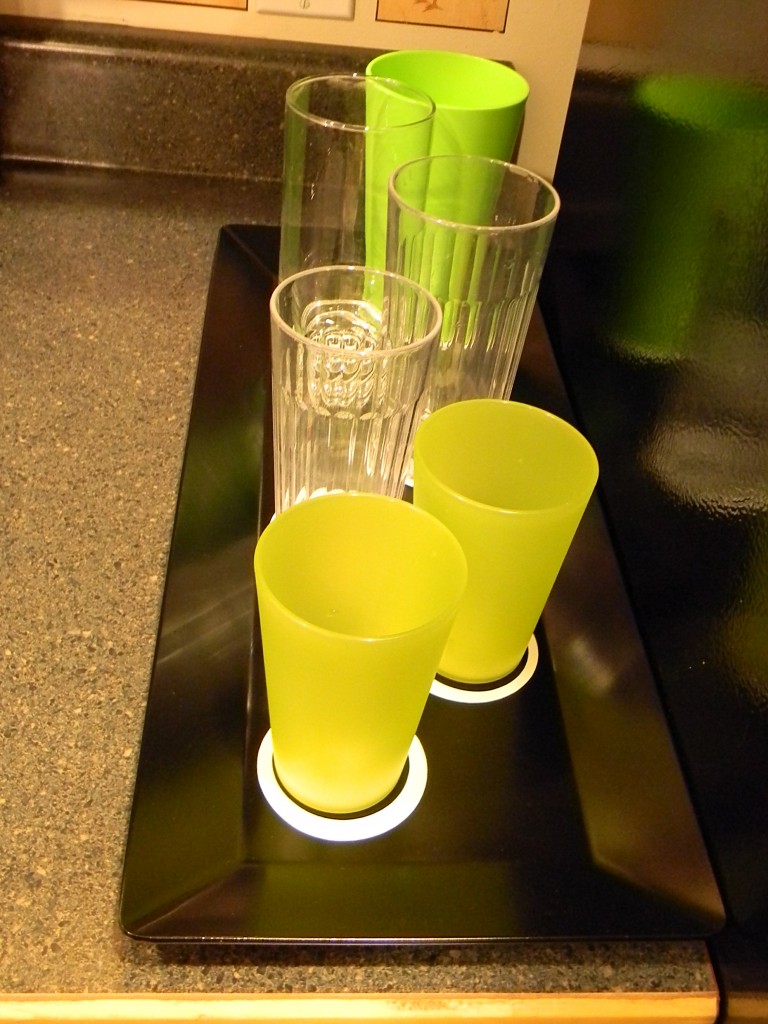 The ice and water dispenser are right on the door of the refrigerator so this was the perfect place for the cup tray. Now the drinking cups all have a place of their own and we don't have to guess which one belongs to who. Plus I don't have to run the dishwasher as often.