Ashlee had a fun crafting party sponsored by Elmer's last Friday. I'm so  glad I was able to attend, work on a project, eat some yummy food and talk with good friends.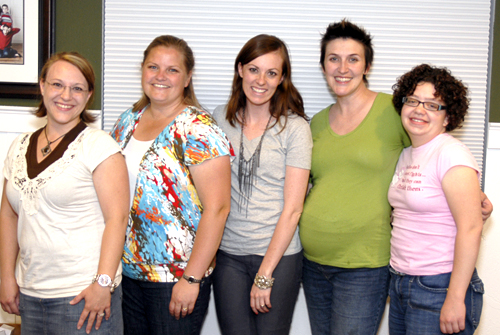 We were able to use some great products while we were there and take even more home to work on additional projects (the scissors, foam core board, and photo corners are missing from this picture).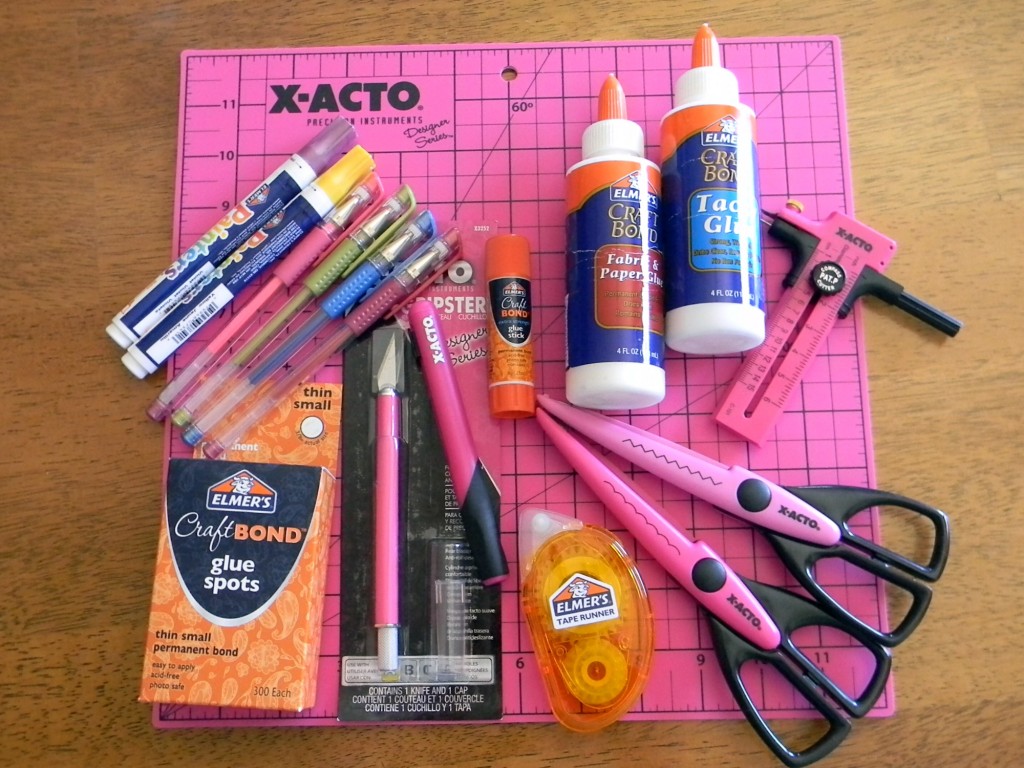 We were suppose to bring paper or fabric we wanted to work with, so I cut out some letters.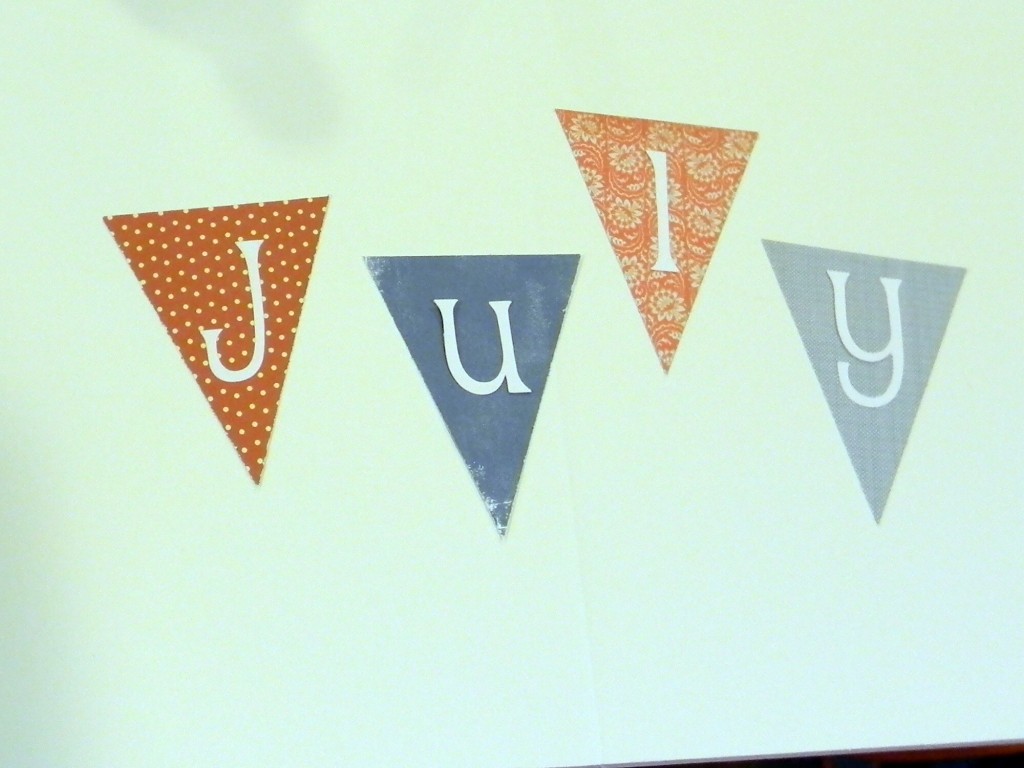 And stars using my Cricut before I got there. The stars measure 3″ and 2 1/4″. I layered them and used a small brad to hold them together. I cut out way too many stars so I'm sure I'll have another project using them soon.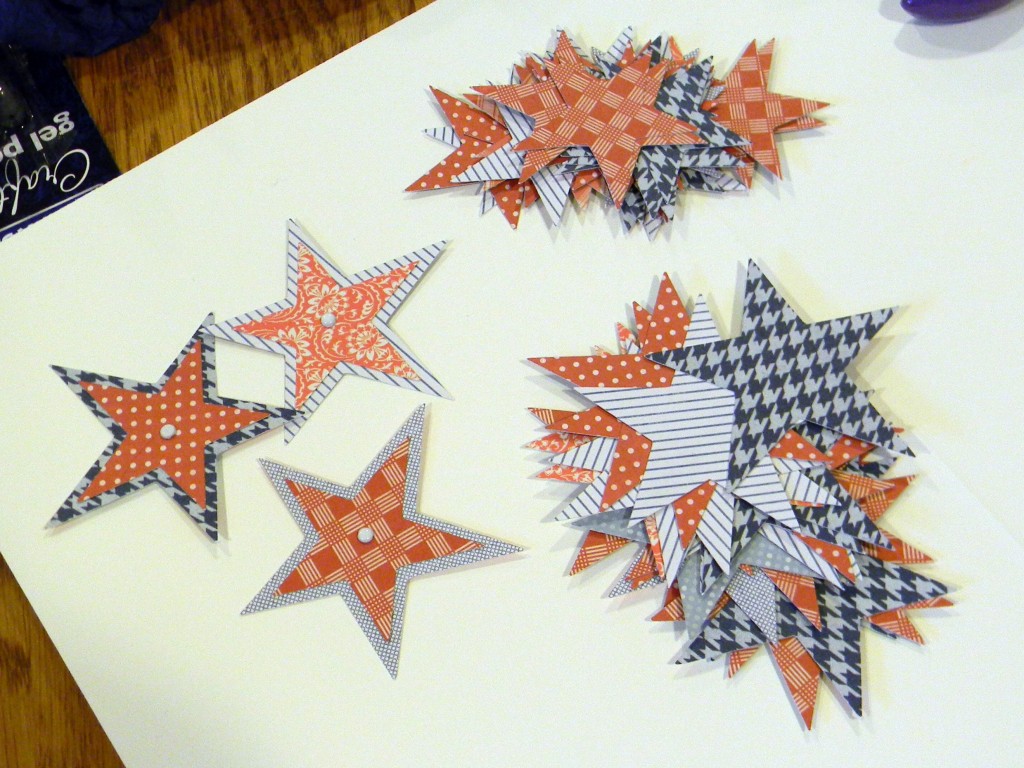 I used the foam core board as my wreath form. I measured in 2 3/4″ and cut the center out using the retractable knife.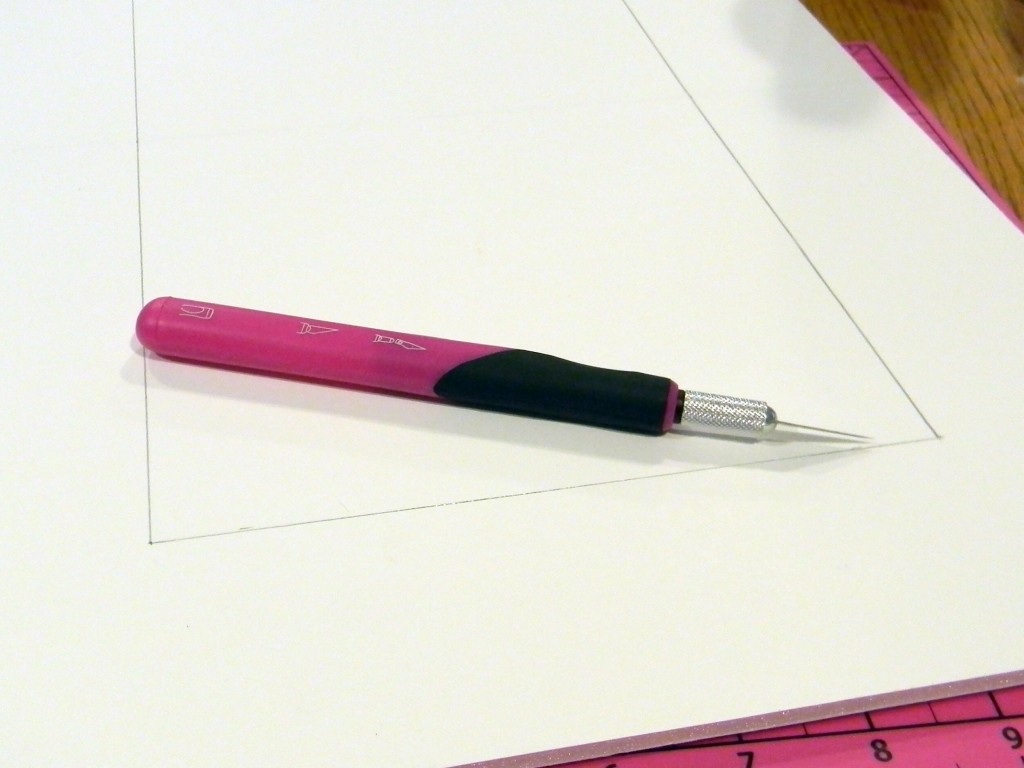 About this time I got distracted by all the yummy food staring at me, so I took a break and indulged in some wonderful oreo balls and chips and salsa. Ummm, I think I ate 5 of those oreo balls (and I wanted more).
Okay, back to work. I tore a piece of painters cloth into 2″ strips and started wrapping around the wreath. Some of the corners were a little tricky (thanks for helping Melissa). I know it's not perfect, I like it that way.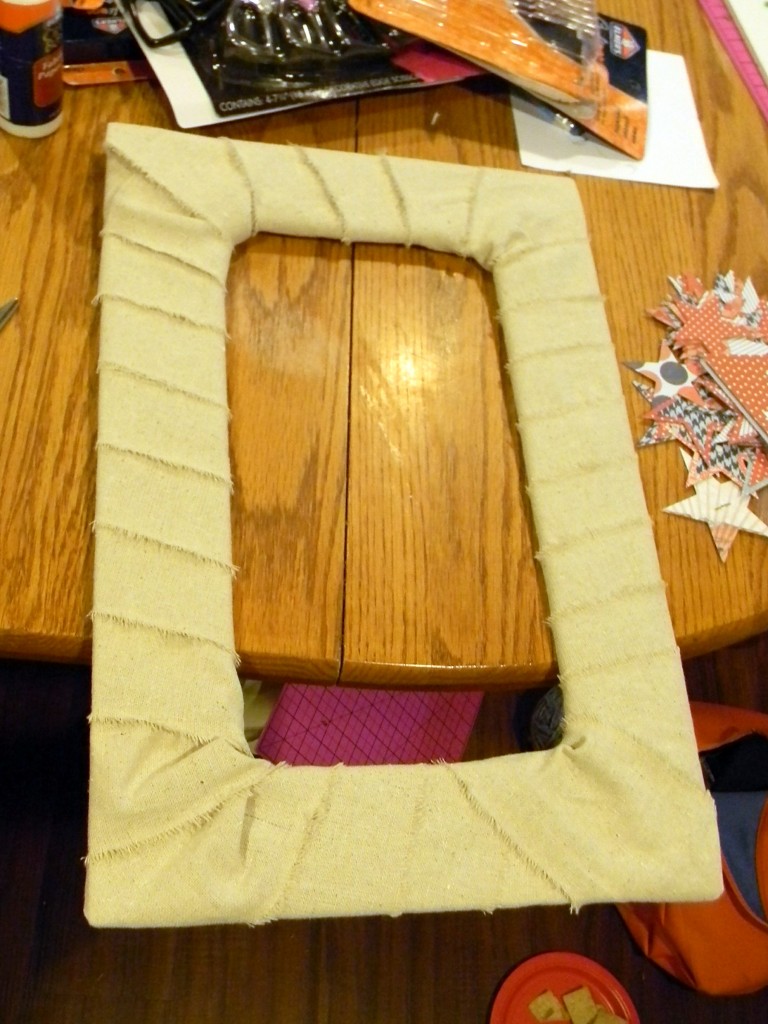 I made a banner using bakers twine and clothespins at the top of the wreath and attached the stars to the bottom of the wreath. I would normally use hot glue but I used the tacky glue and it worked just fine and dried really fast.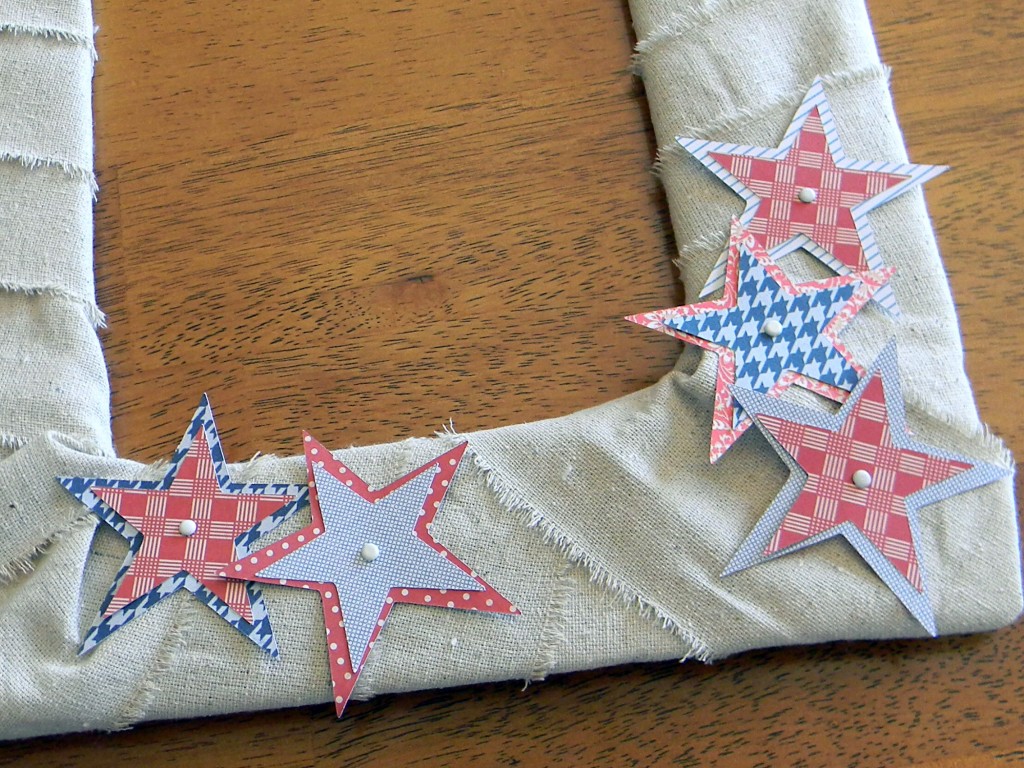 I didn't bring any ribbon to hang it from so I finished that part at home. I had some webbing but it was to thick so I cut it down so I was still able to use the red strip I wanted to include.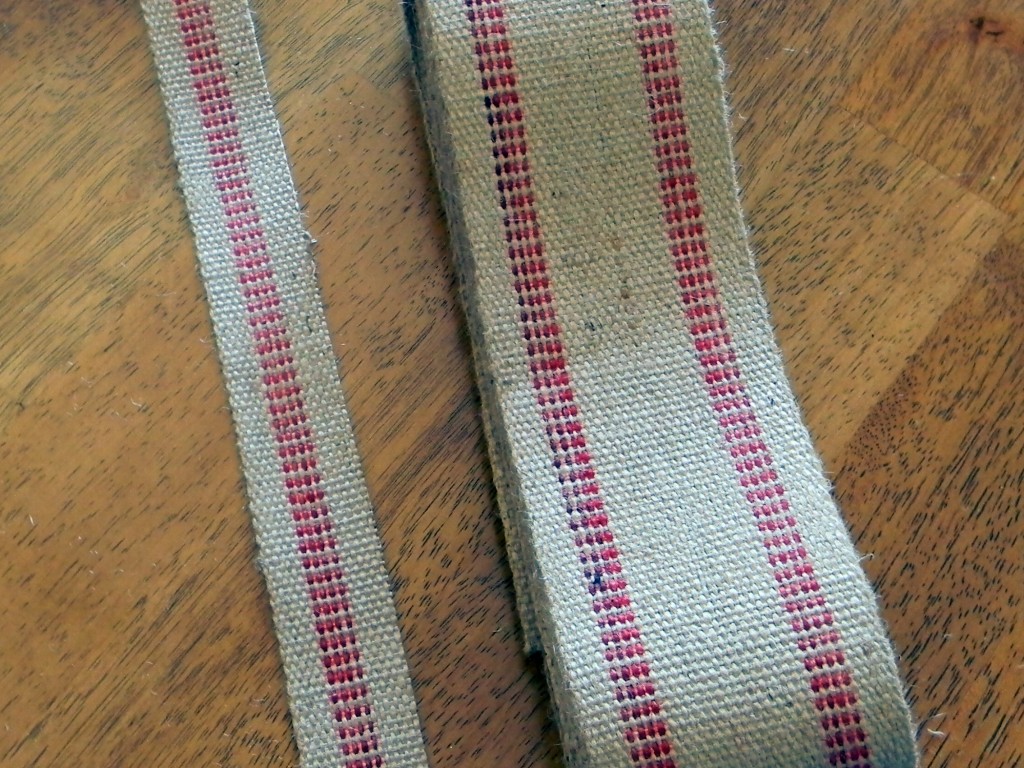 I glued it to the back of the wreath and that was it.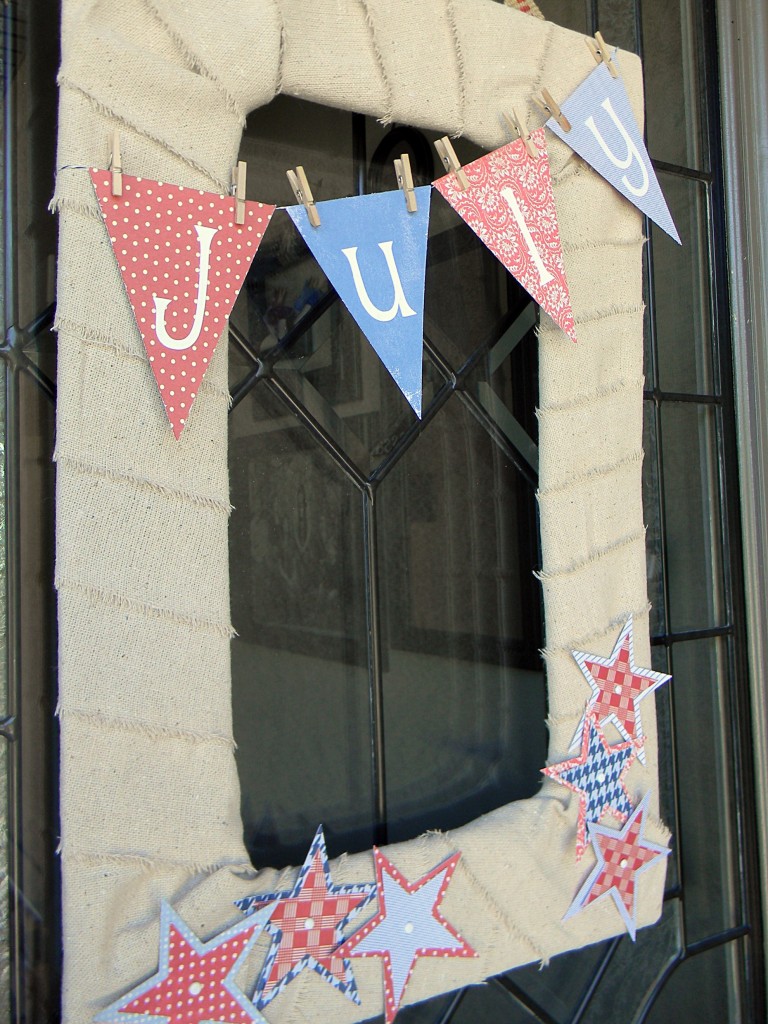 Since I already had everything or it was provided from Elmer's the project cost me nothing. You've gotta love a free project. Thanks Ashlee! It was a really fun night.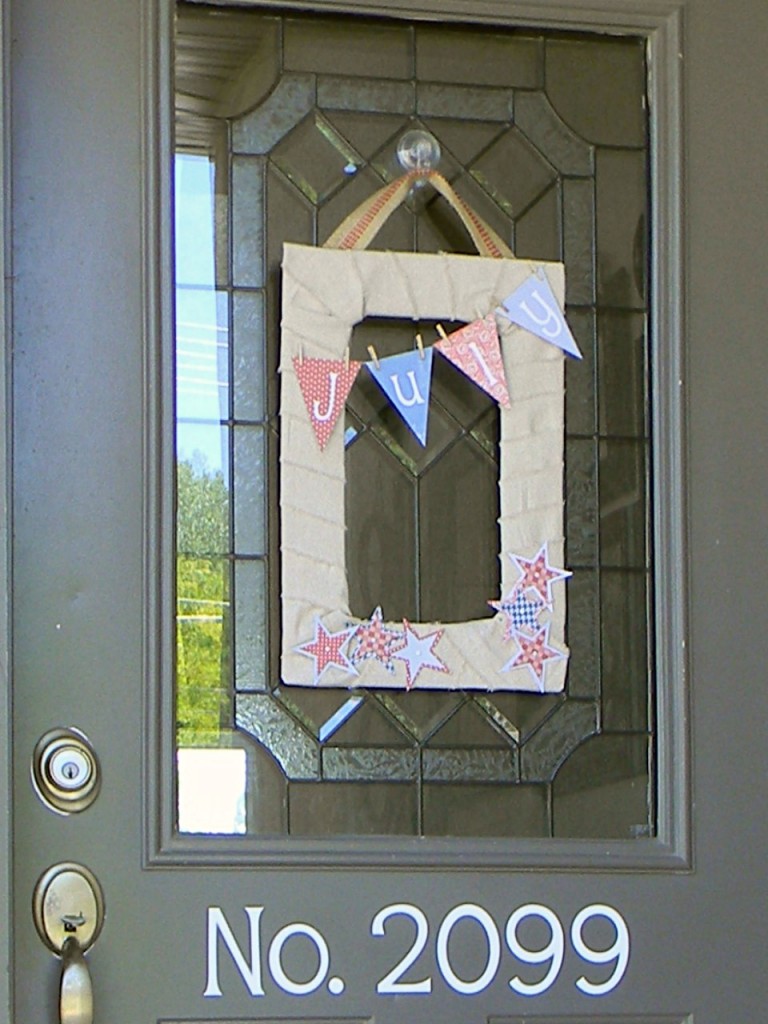 I'm almost done with my 4th of July decorating. How about you?