I love florals! I enjoy having flowers in every room of my home whether it be on cushions, prints, rugs, towels, furniture, or framed. Since I live with a male who doesn't necessarily want to live with flowers floor to ceiling I try to tone it down a bit. Adding just a touch of flowers to every room gives me the feel I want without overpowering the room. So let's talk about How to Decorate with Florals (without alienating everyone else in your house).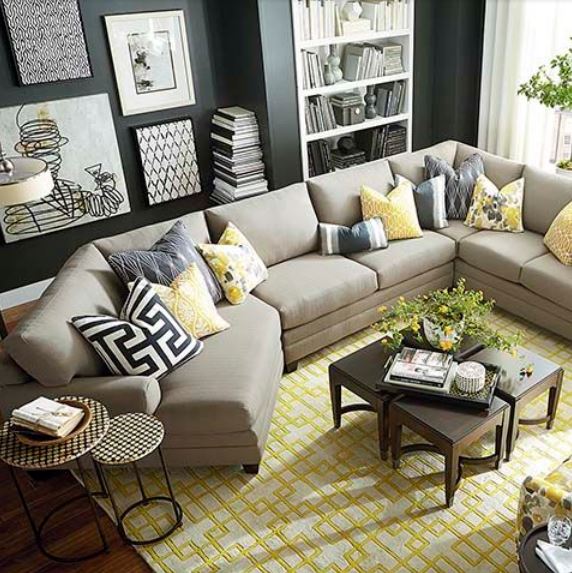 photo credit Bassett Furniture
I love all sorts of other patterns especially stripes, polka dots, and large graphics. Florals work so well with these patterns so I don't feel like I'm missing out by adding just a little here and there. The floral pillows are subtle and perfect in this room full of other patterns.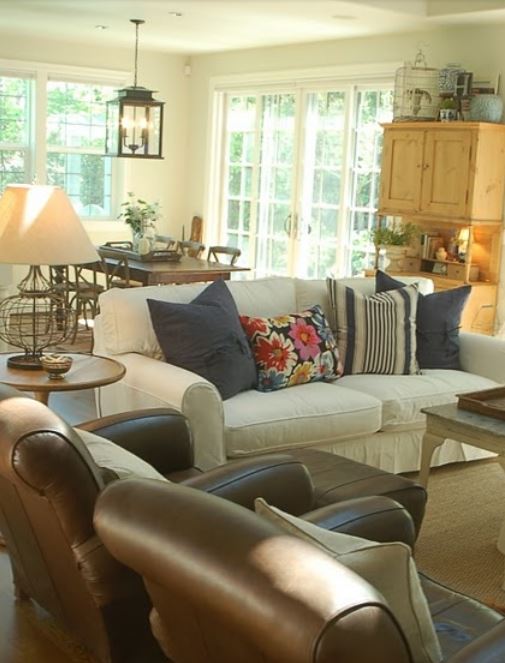 photo credit Forever Cottage
The floral pillow is this room brings color and pattern to a rather neutral space, but it's not too much.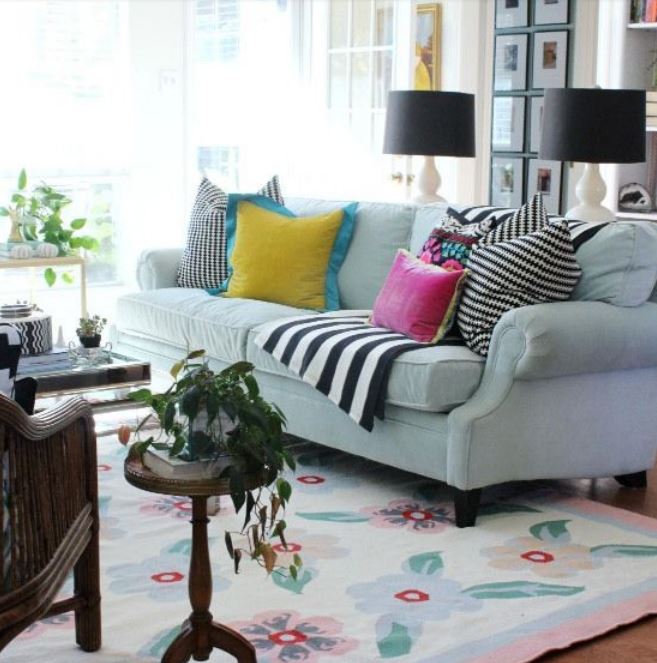 photo credit Hi Sugarplum
This rug is amazing and even though it's takes up a large space it's not overpowering. I love how it adds a light touch of floral to the bold colors and graphic designs.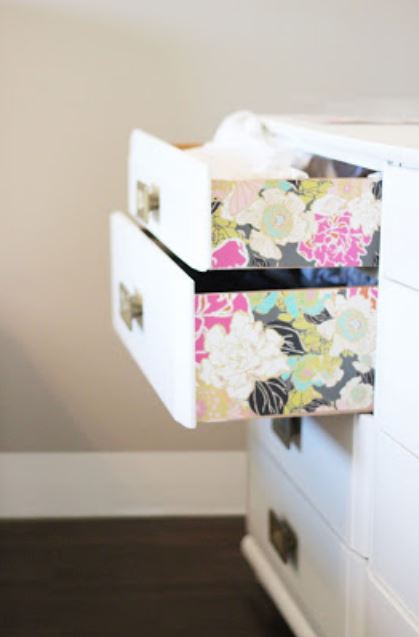 photo credit Bright and Bold
I think it's so fun to add special touches that maybe only you will see and makes you smile. How fun is this floral paper on the side of the dresser drawers. I added polka dot paper to the inside of my daughters dresser. I'm thinking I need to add floral paper in mine.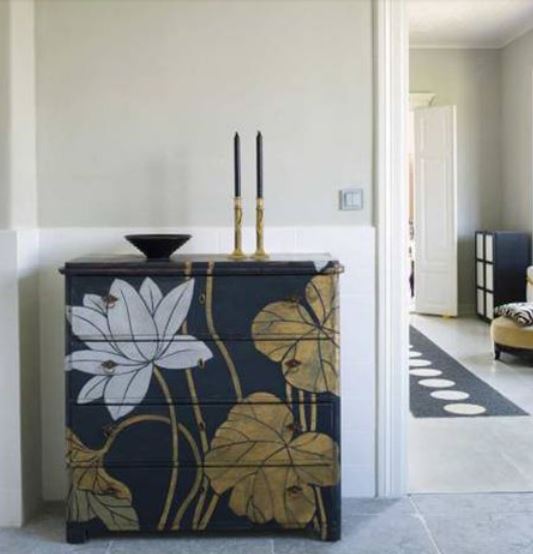 Unknown
Flowers on a dresser can sound a little overwhelming but by making them large and muted they aren't overpowering in this space.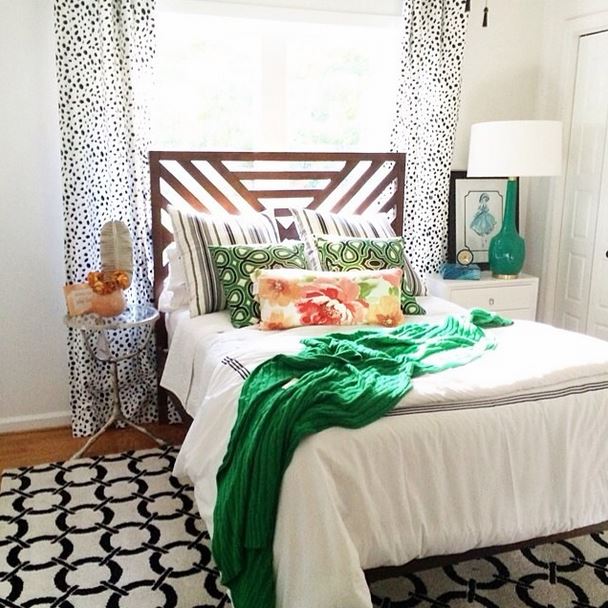 Unknown
I love the floral pillow in this bedroom. It adds a bit of femininity to this space. Most of the pillows on our bed are graphic but I added 2 floral ones just for me.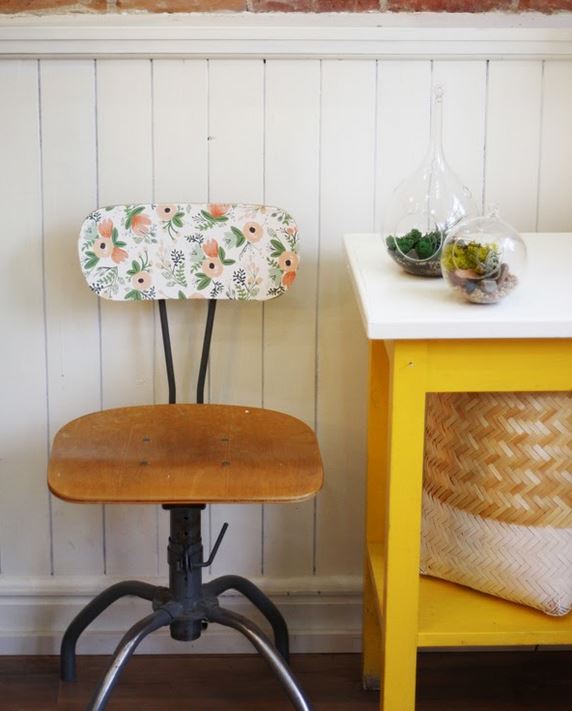 photo credit The Sweet Escape
I love this! I need to find a chair to mod podge fabric or scrap paper too.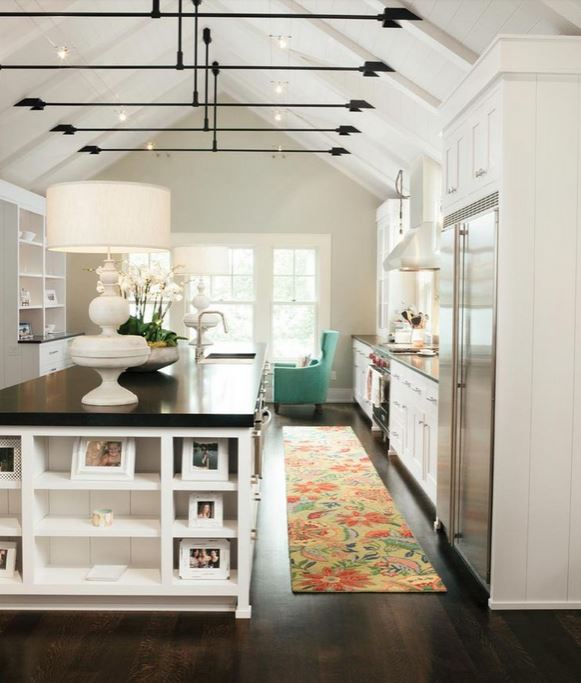 photo credit Karen Kempf Interiors
Look at how this rug adds so much personality to the kitchen without overpowering it. You could also add florals to the kitchen with towels.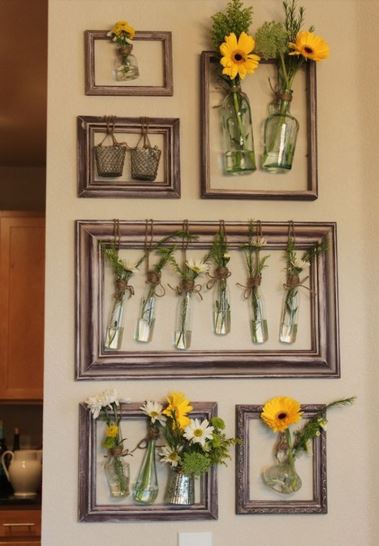 photo credit Whit's Amuse Bouche
I always have fresh flowers in the house. I figure $4-5 a week is worth the happiness it brings me every time I look at them. I love this way of displaying them and I have the perfect place to try it.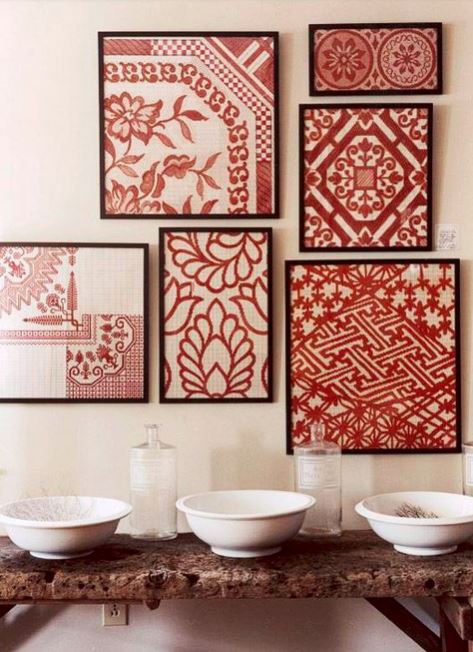 photo credit BHG.com
Having floral patterns all in one color is striking but not overpowering, even when they are grouped together.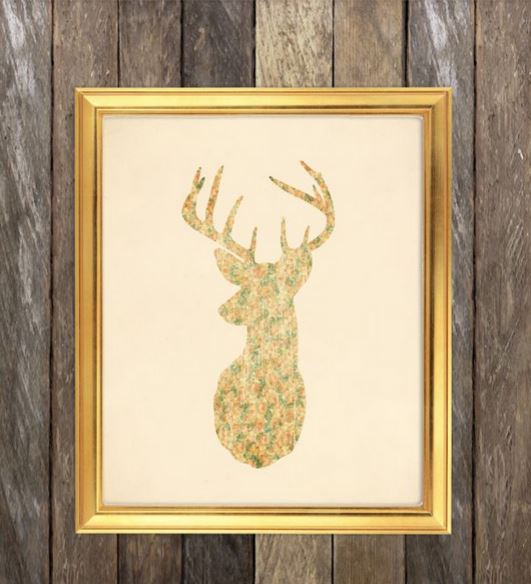 photo credit Live Laugh Rowe
I love how this is masculine and feminine at the same time. She also has this as a printable in case you love it as much as I do.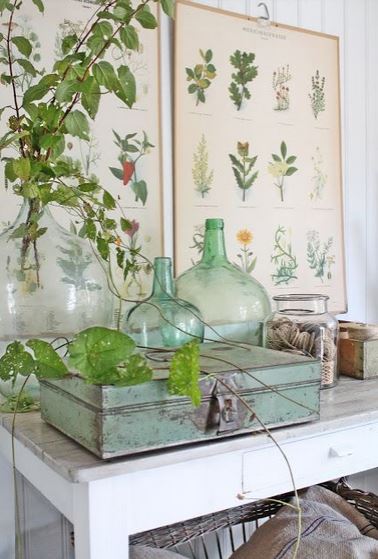 photo credit Vibeke Design
photo credit A+R Store
This light is amazing. And I don't think hubby would even notice that it was floral if I didn't tell him. Not that he would mind since it's so subtle.
I hope I have shown you ways you can add floral pieces around your home without overpowering the space and the other people that live there.
What's your favorite way to add florals to your home?