One of my favorite things to give and receive at Christmas time is homemade treats. I feel like the whole month of December I'm baking and taking treats to friends and neighbors. I mean, who doesn't love opening the door to a plate of goodies? This is a quick and easy Homemade Caramels recipe that tastes like you spent hours making it, but guess what? It's made in the microwave and only takes a few minutes.
This post is part of the 31 days of Christmas Ideas series. Click over to the main page to see all of the 31 Christmas posts (they will be added daily).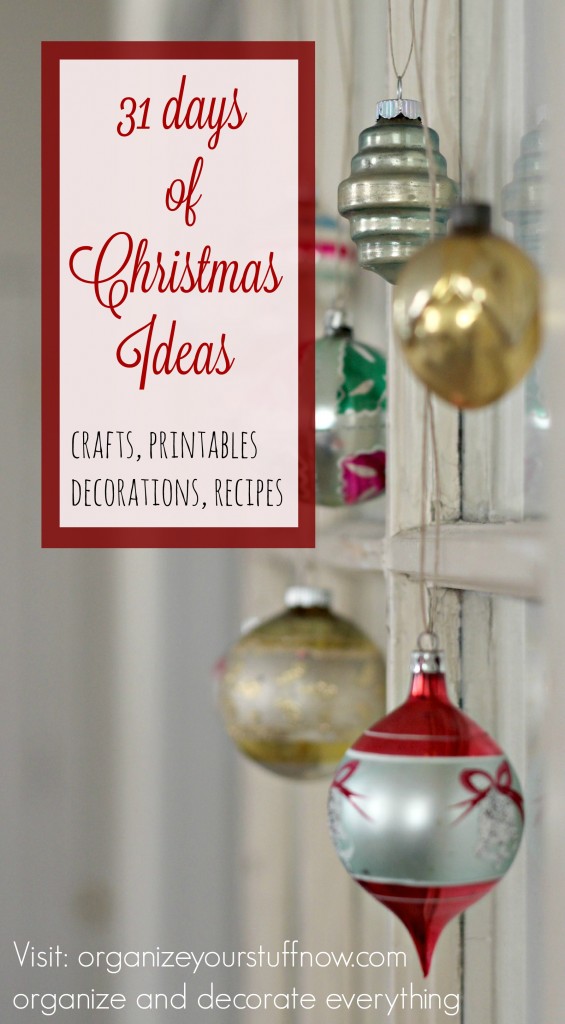 Ingredients:
1/2 cup unsalted butter
1/2 cup granulated sugar
1/2 cup light brown sugar (packed)
1/2 cup light corn syrup
1/2 cup sweetened condensed milk
1/8 tsp salt
1 tsp vanilla
wax paper
Butter an 8″ x 8″ baking dish.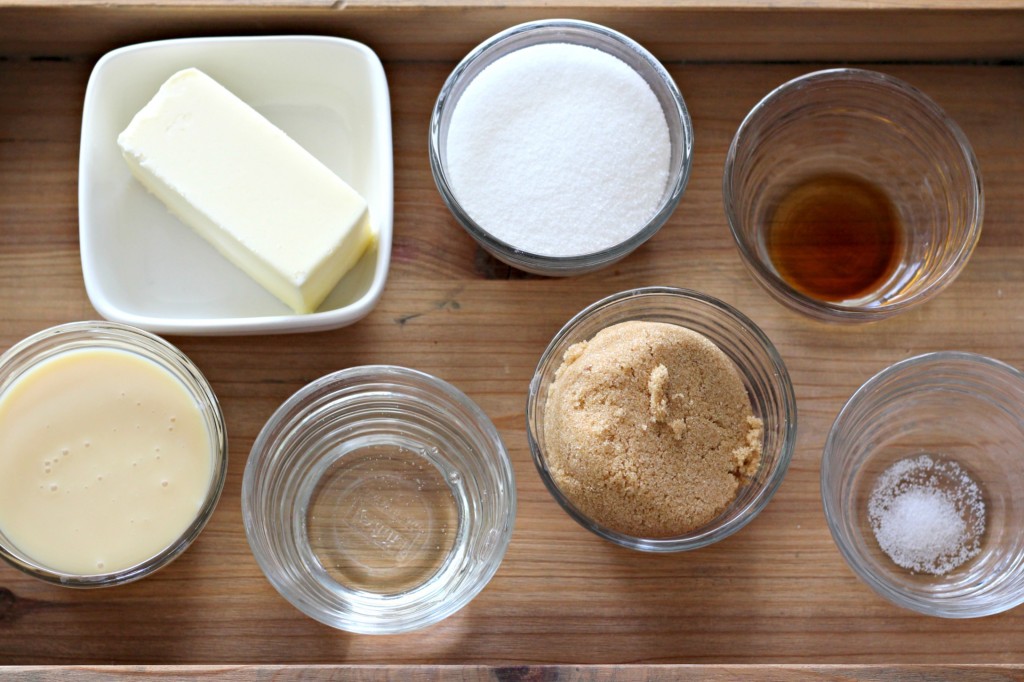 Place butter in a large glass microwave safe bowl and heat until melted. Add corn syrup, brown sugar, granulated sugar, sweetened condensed milk, and salt. Whisk to mix well. Return to microwave and cook on high power for 6-7 minutes. Mine was done at 6 minutes but the time will vary based on your microwave wattage and the size of your bowl. The candy thermometer should register between 238-242 or spoon a small amount of the caramel and place in ice cold water, then remove it from the water and it should form a pliable ball, not too soft or too hard. If it needs a little more time, return it to the microwave and heat in 15 second increments until it reaches the right temperature.
Use hot pads to remove bowl from microwave. Add vanilla extract and whisk well. Pour mixture into buttered baking dish. Place in refrigerator 30 minutes or until well set. Once set, cut into pieces. I cute mine into 4 slices along one side and 1″ slices in the other direction. Butter the knife to keep it from sticking.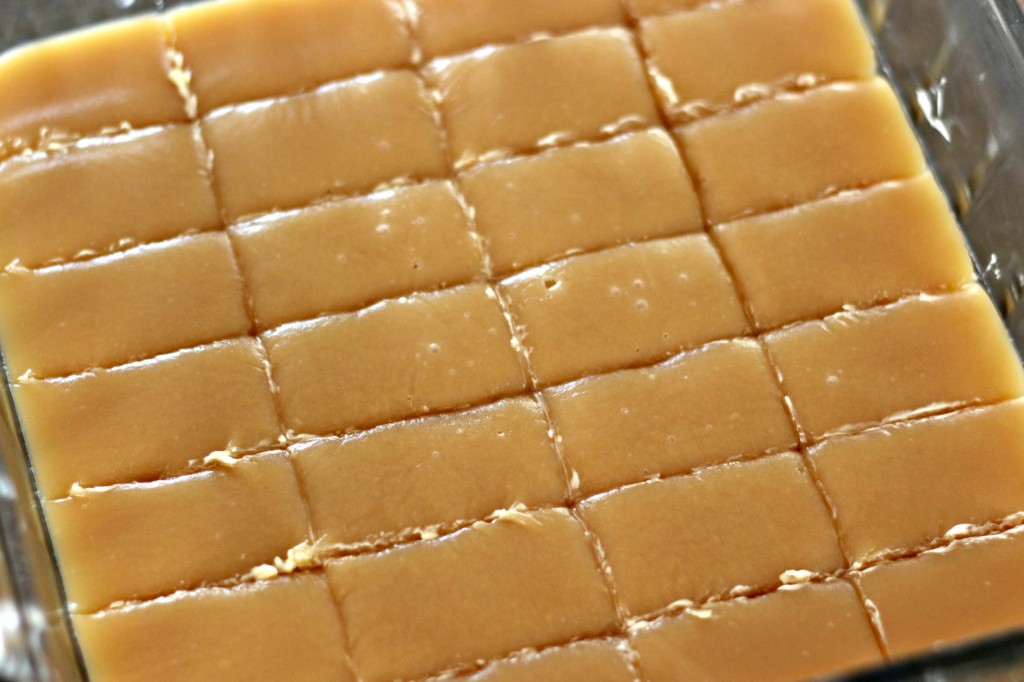 While the caramel is cooling cut the wax paper in 5″x3″ pieces.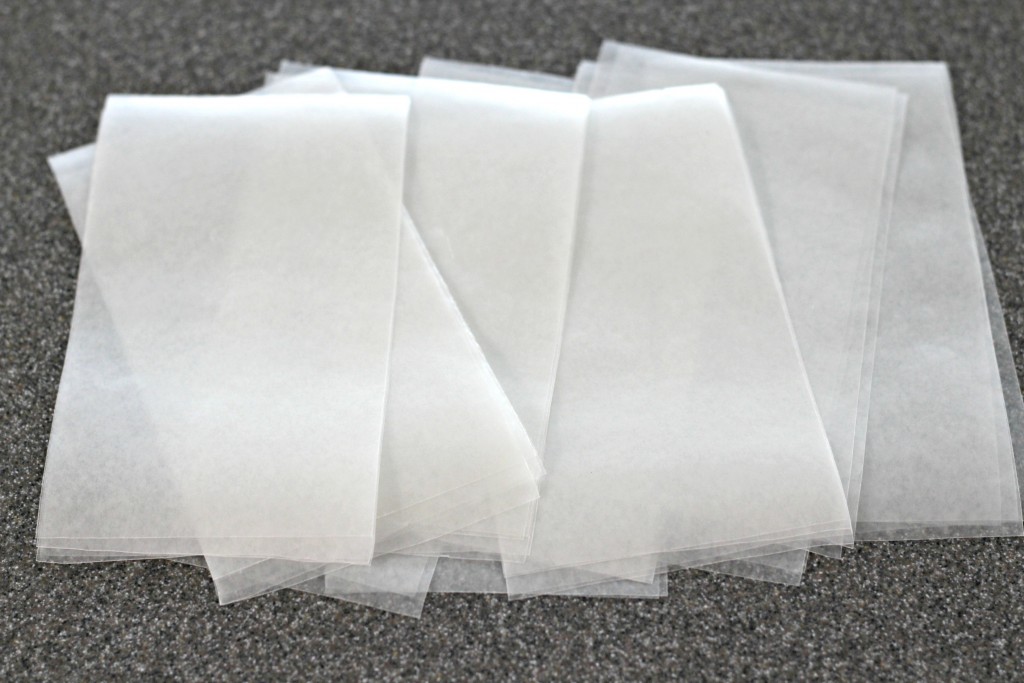 Wrap each piece individually in the wax paper pieces then twist the ends closed.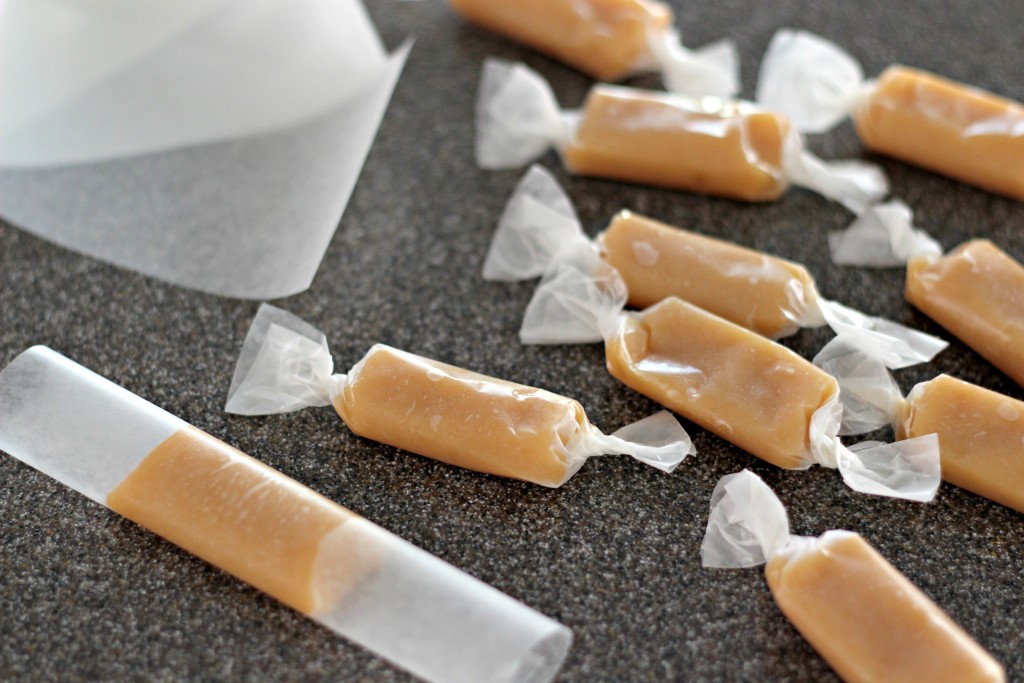 This made 28 pieces of caramel but if you slice the pieces thinner you can get as many as 36 pieces. Place in a cute container and give as a gift. They will stay fresh at room temperature for about 3 weeks (if they last that long).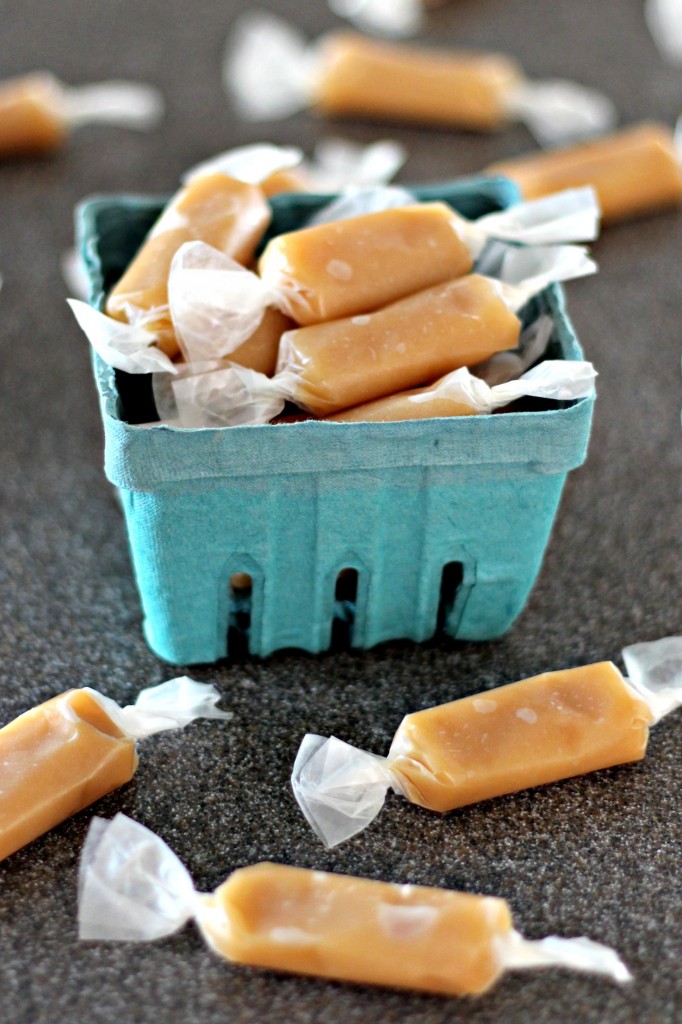 Make sure you let your family eat a few of them though. Enjoy!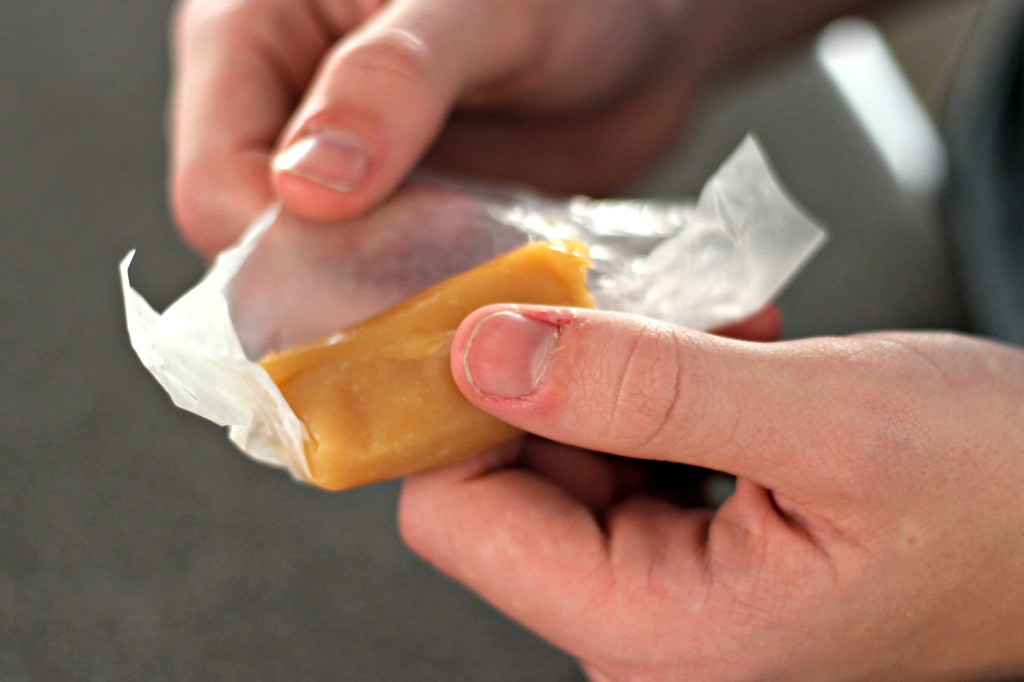 Please join me tomorrow for the next 31 Days of Christmas Ideas post.