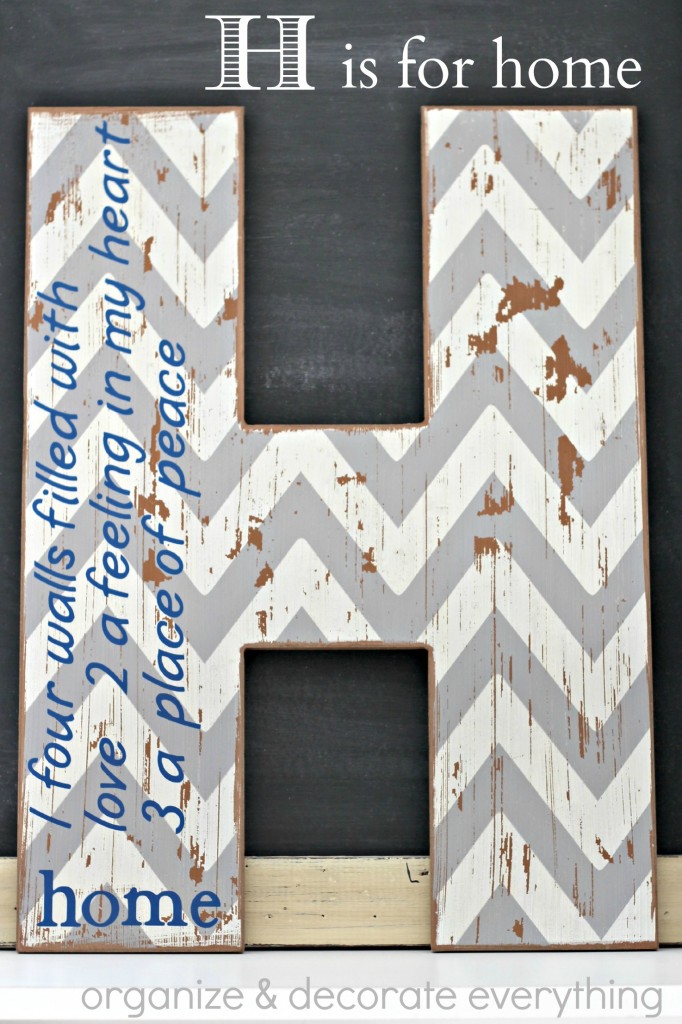 You know when you move and some of your stuff doesn't seem to fit in with the decor of your new house? I've had spots in my house that have seemed a little empty so I've been doing little projects to fill them. When Steph from Crafting in the Rain asked me to participate in her Craft Month series, I knew what I wanted to make. I got the letter "H" so I was on the hunt for a huge unfinished letter.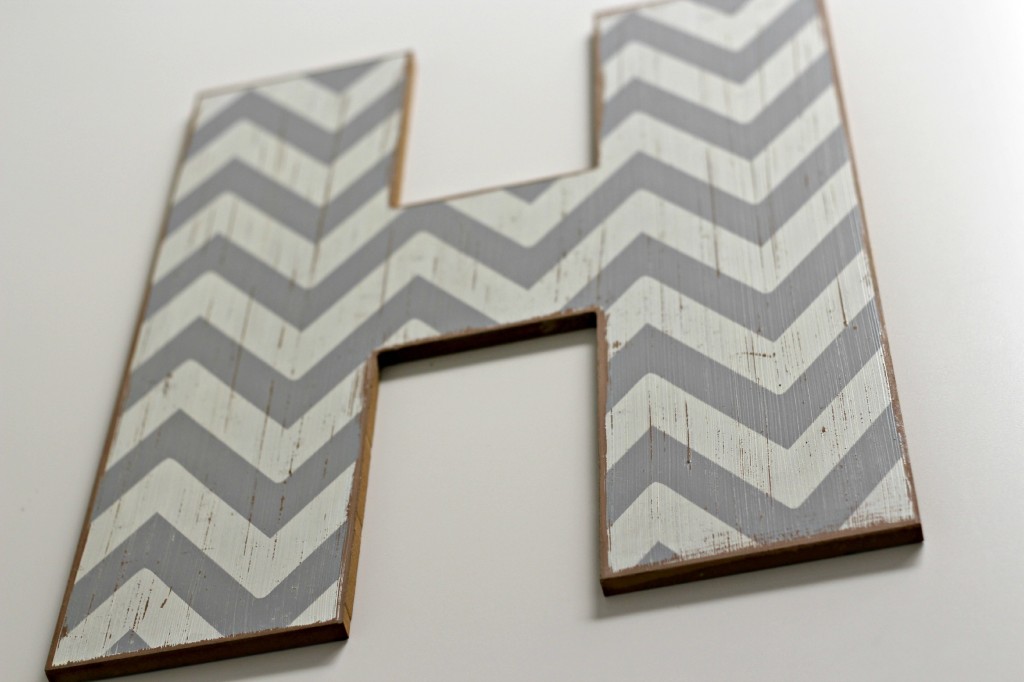 But then I found this 19″ finished H on clearance for only $7. I couldn't pass it up and since I was going to paint stripes on it anyway, the chevron was close enough. My project just got a whole lot easier and the color was perfect.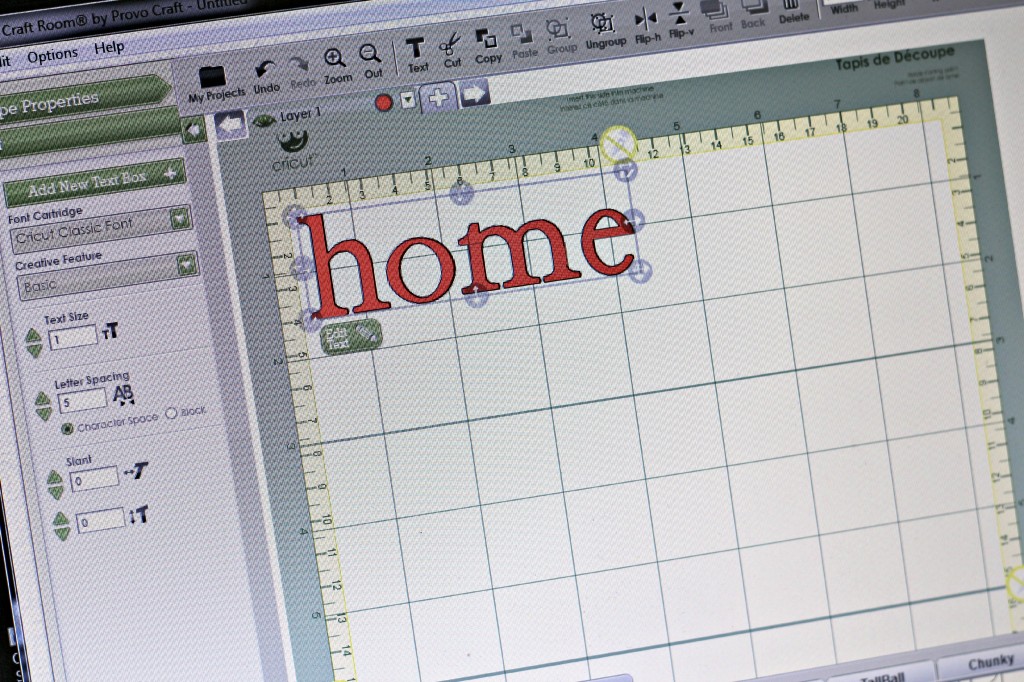 I got started by using my Cricut to cut out the words on vinyl.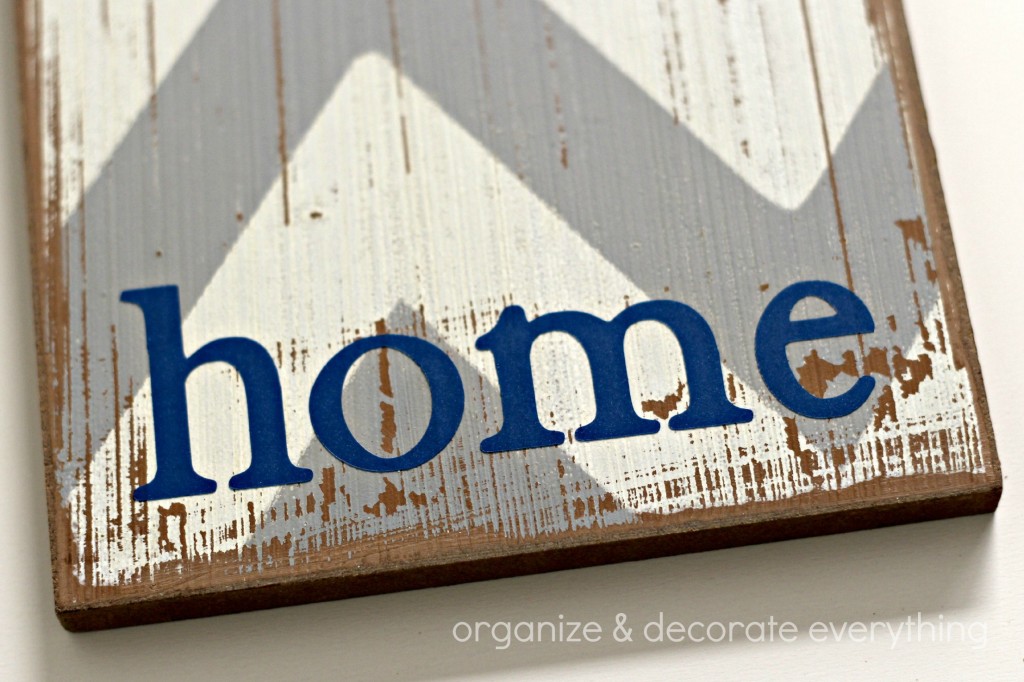 I placed the "home" on the left side across the bottom of the H.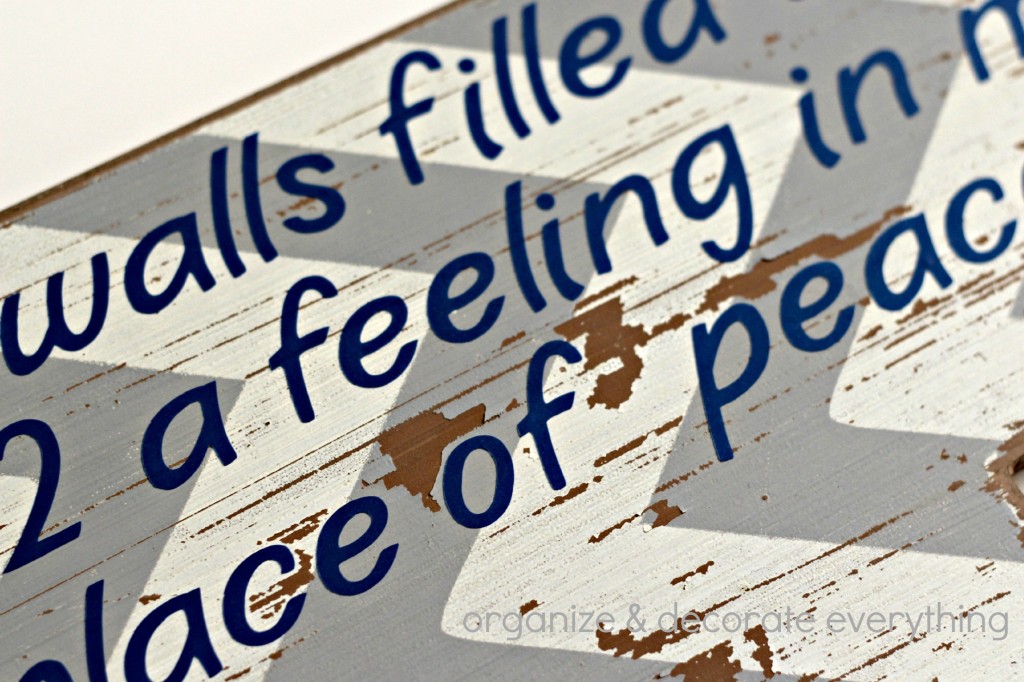 Then I placed my definition of home vertically above the Home vinyl.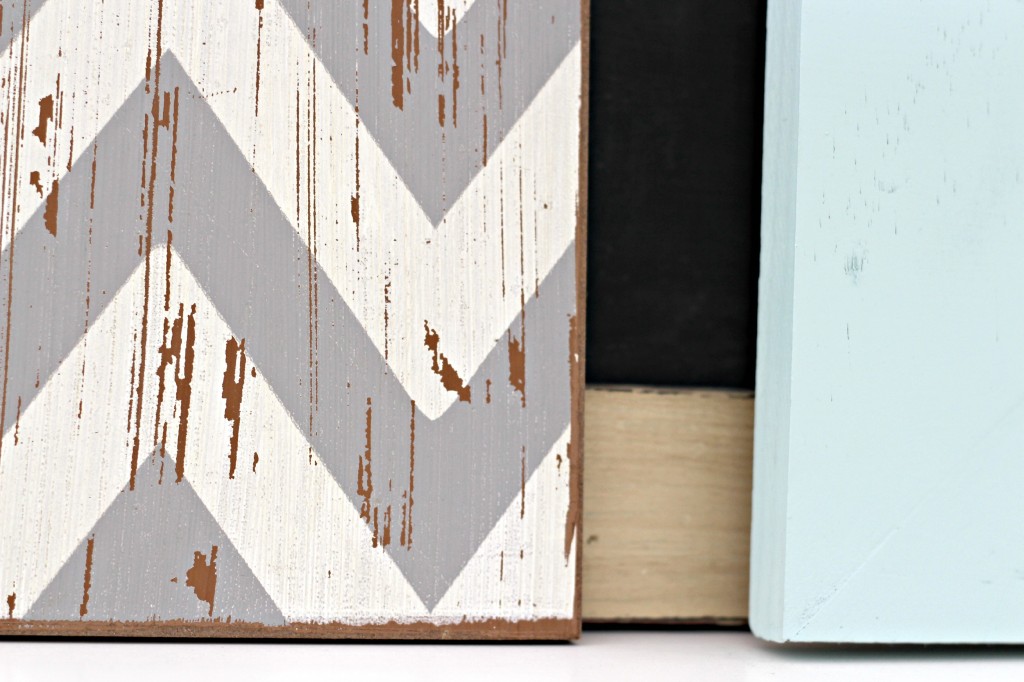 I wanted to distress it a bit more and while putting the letters on I discovered that the paint was coming off rather easily, so  instead of sanding I just used tape and lifted off the paint in certain areas.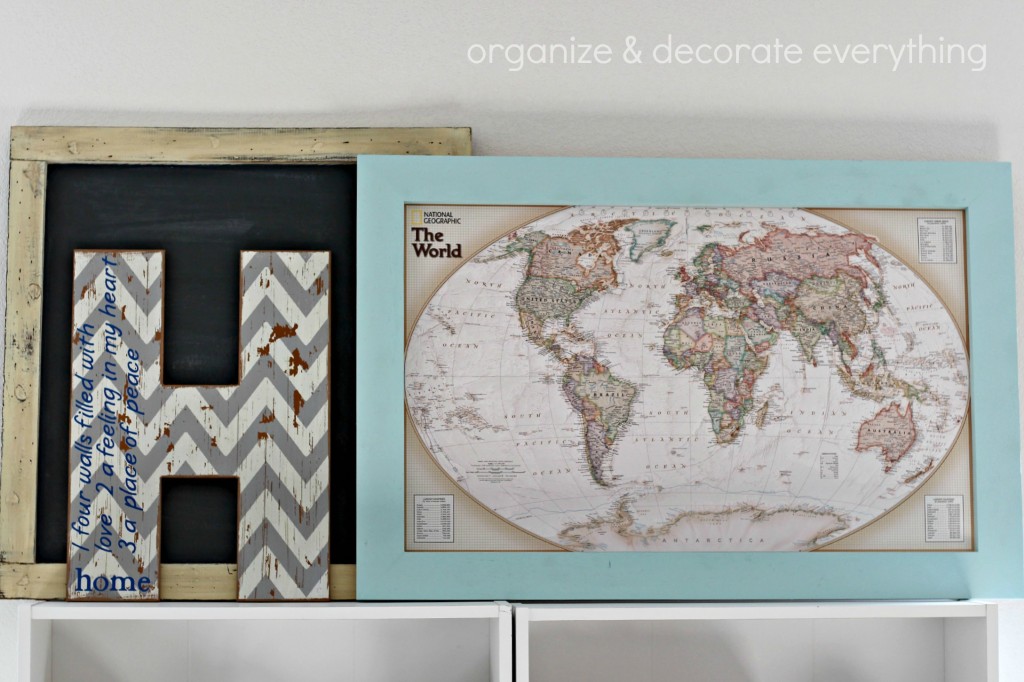 I found the perfect spot for it on top of the bookcases. I love how it looks combined with the chalkboard and map. The colors, patterns and textures look great together.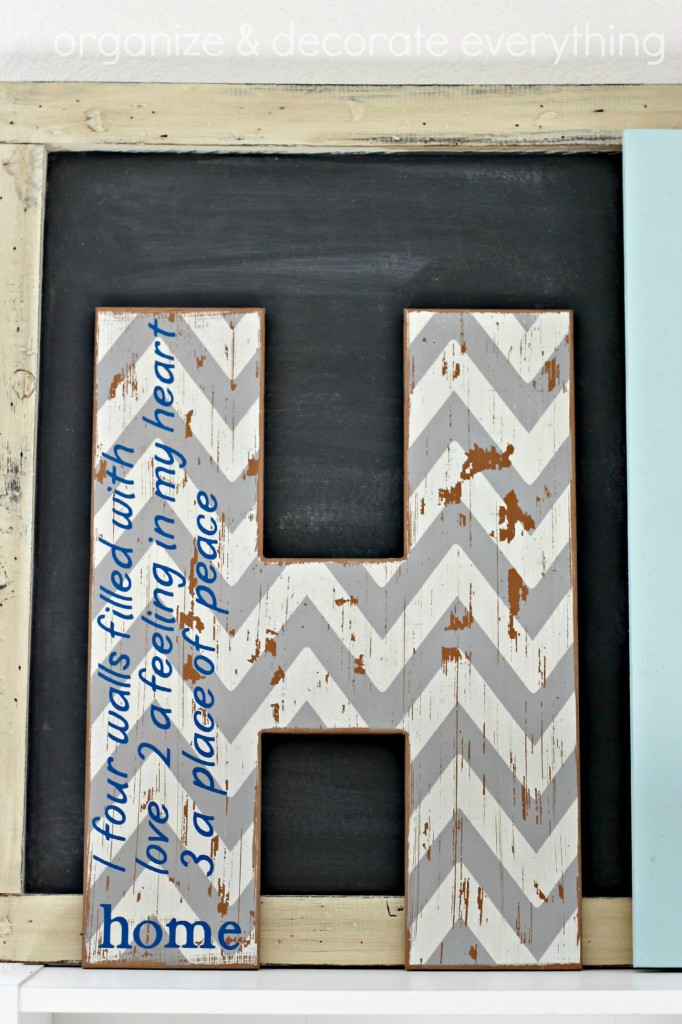 I'm so happy I was able to participate in Craft Month with these other lovely bloggers. Please go check out their awesome projects and show them a little love.
H is for Home  ||  Organize and Decorate Everything
I is for Ink Effects  ||  Uncommon Designs
J is for Jar soap dispenser  ||  My Craftily Ever After
K is for Kite cards  ||  Our Thrifty Ideas
L is for Leather necklace  ||  Crafting in the Rain
M is for Monogram  ||  Lolly Jane