With it becoming close to the end of the school year it's time to start thinking about teacher gifts.
Teacher Appreciation Week is a big deal at most schools with door and classroom decorating, special treats for the teachers and little gifts from the students.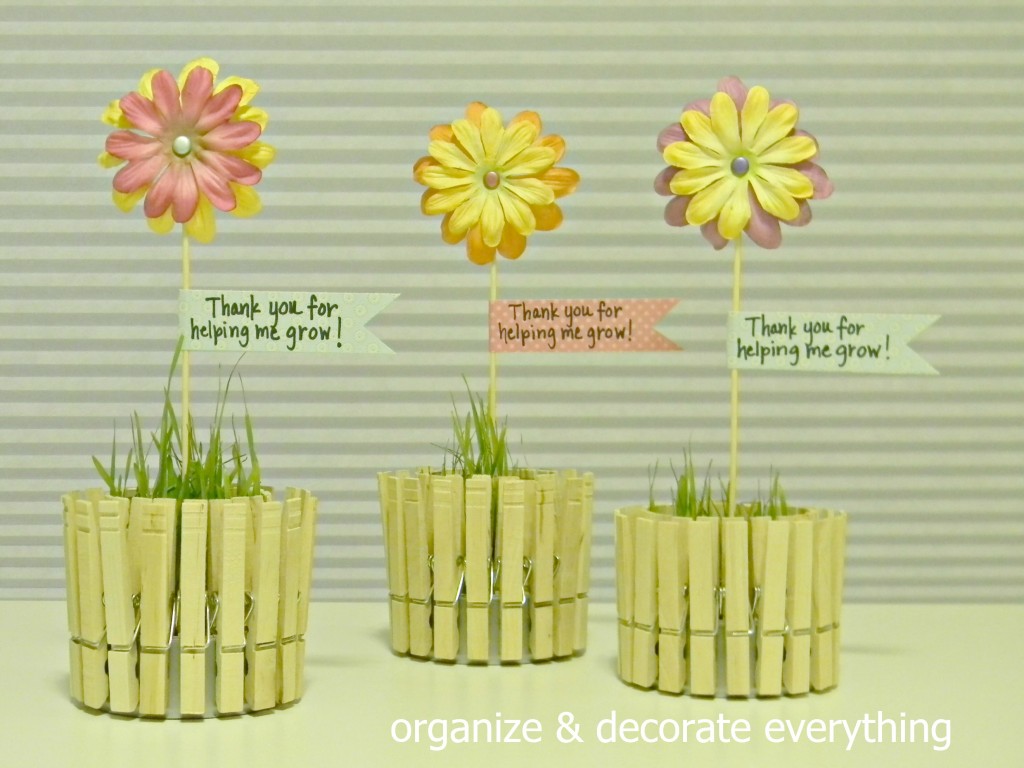 We decided to grow grass for the teachers this year.
First soak the wheat in water for about 24 hours.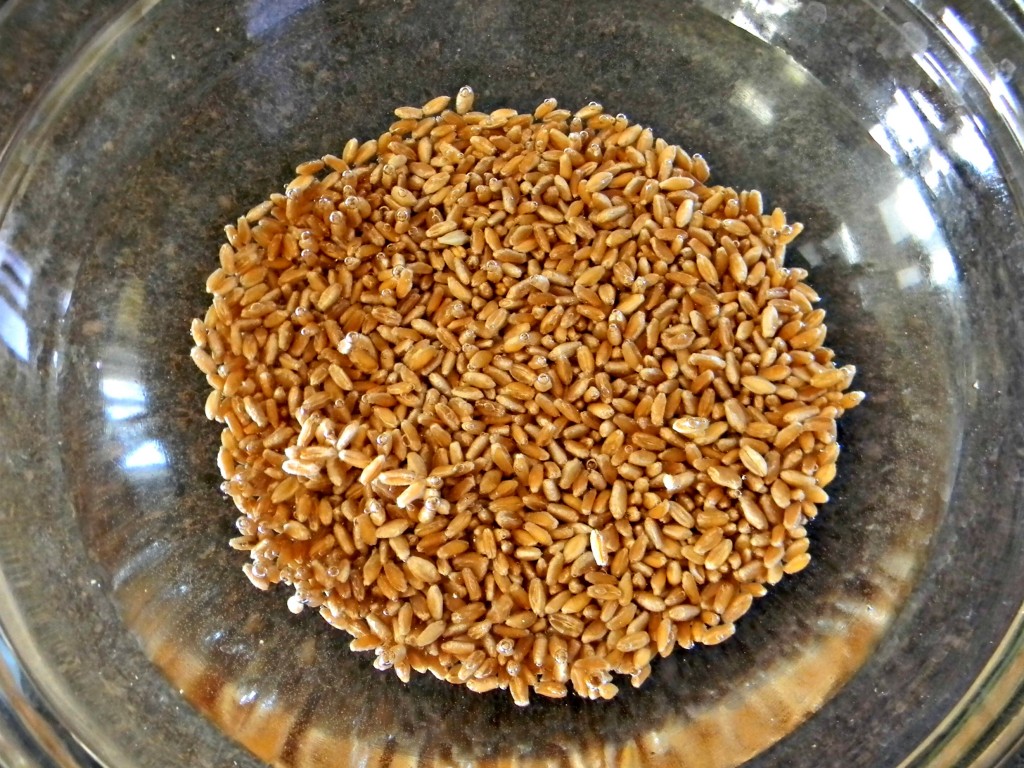 I saw this cute idea on Pinterest but I followed the link to a dead end so if you know who posted it let me know.
Take clean tuna cans and clip the clothespins around the top of the can.
They would be really cute painted or with ribbon around them too but I decided to leave them natural.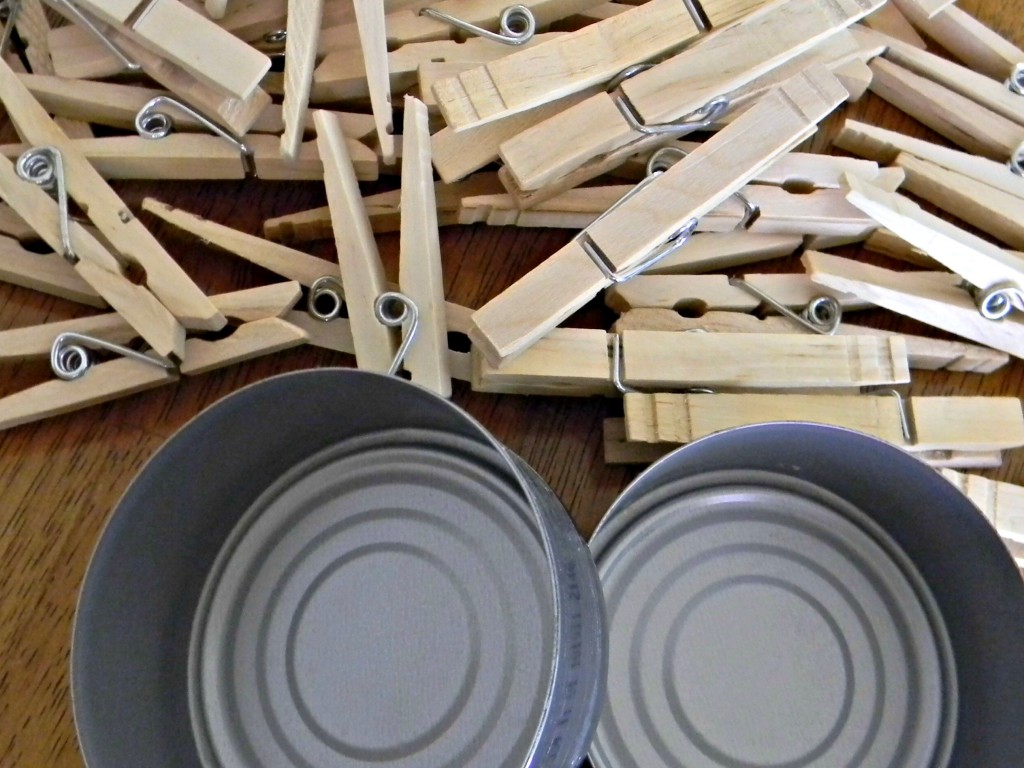 I like how it reminds me of a picket fence.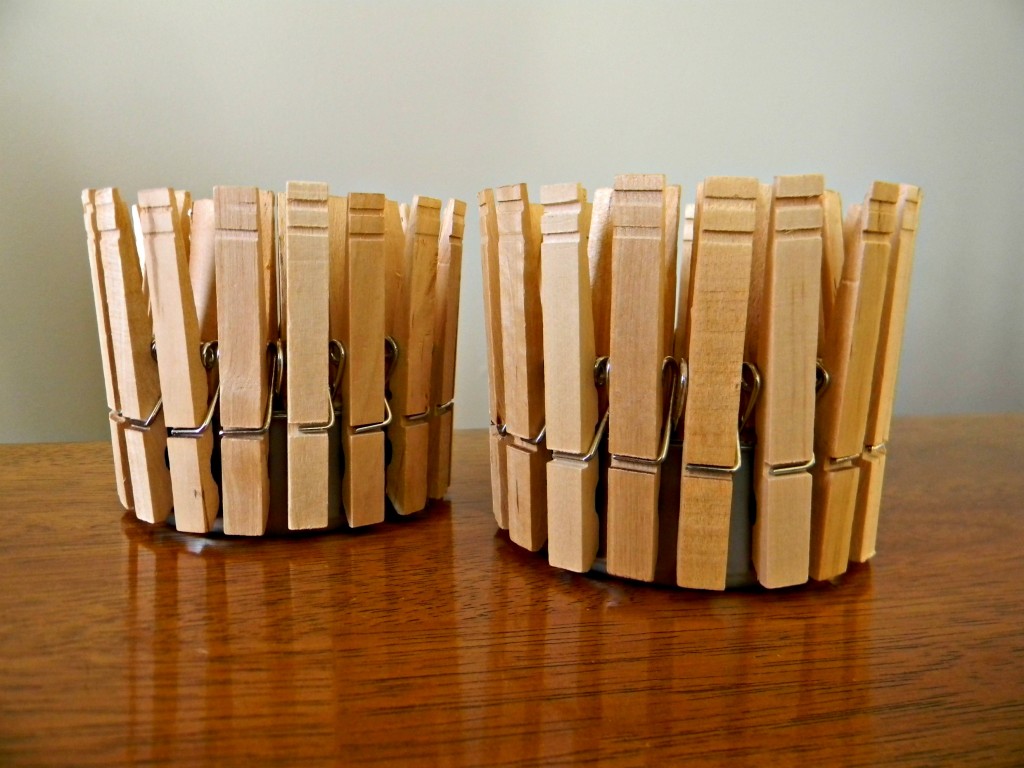 Place soil in the bottom of the can then add the soaked seeds to the top of the soil.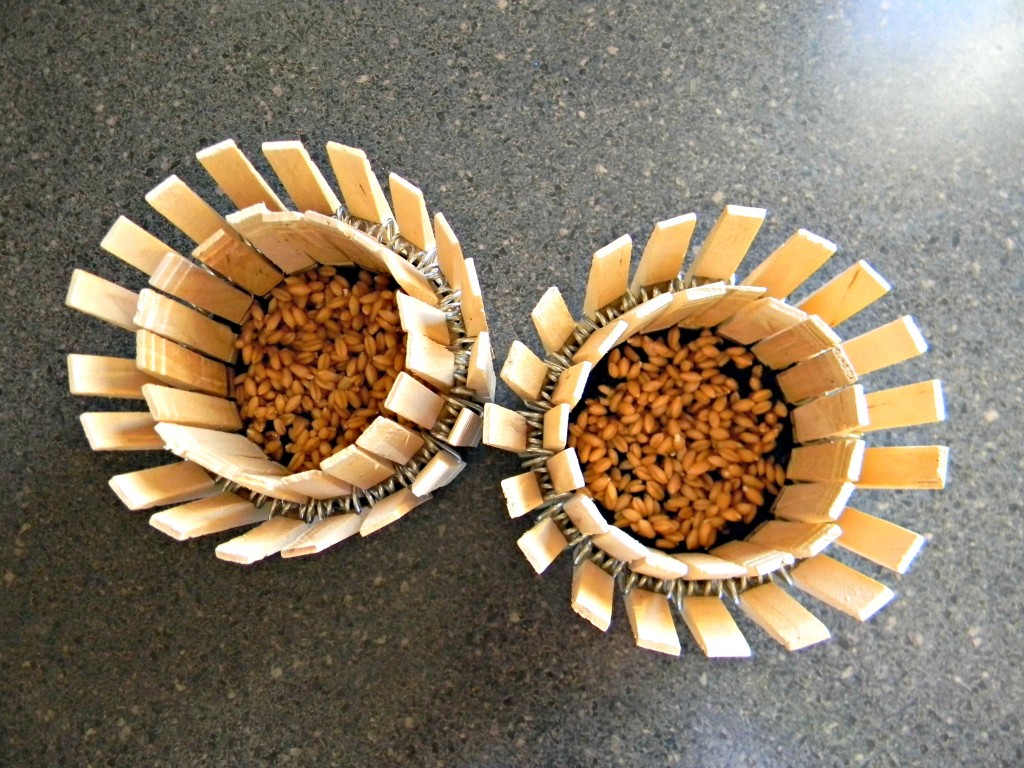 Cover the seeds with soil and water using a squirt bottle.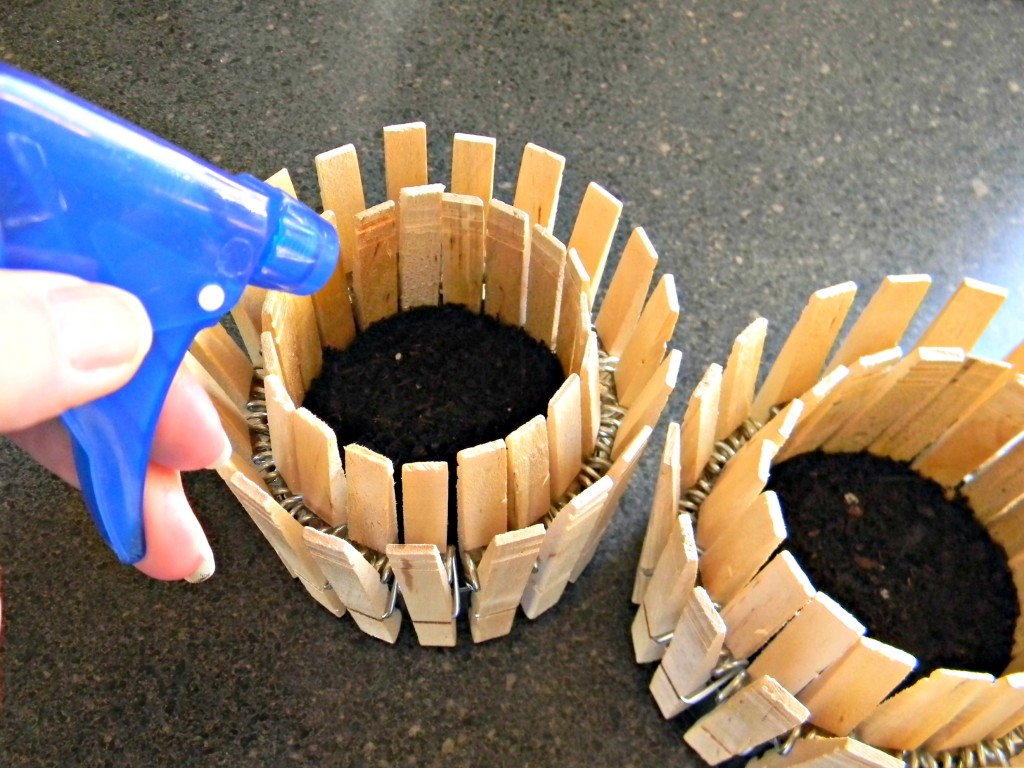 In about a week you will have grass growing.
By the time we give these to the teachers they should be a lot fuller.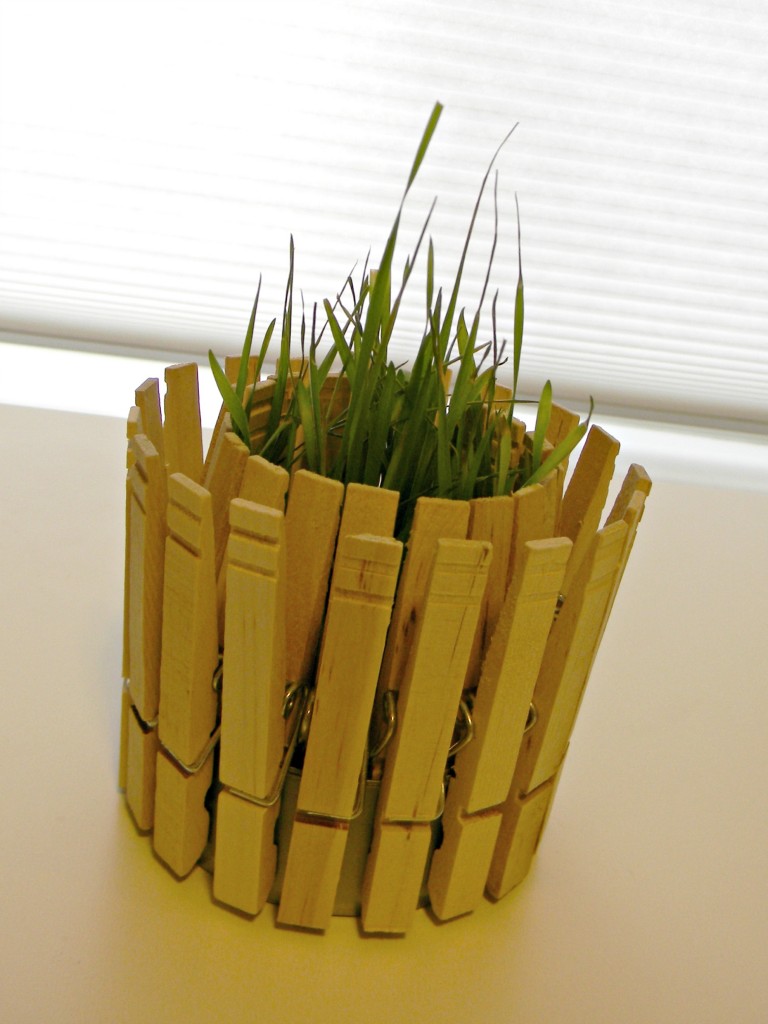 Then I just made a simple flower out of supplies I already had with a cute "thank you" flag attached to the stem.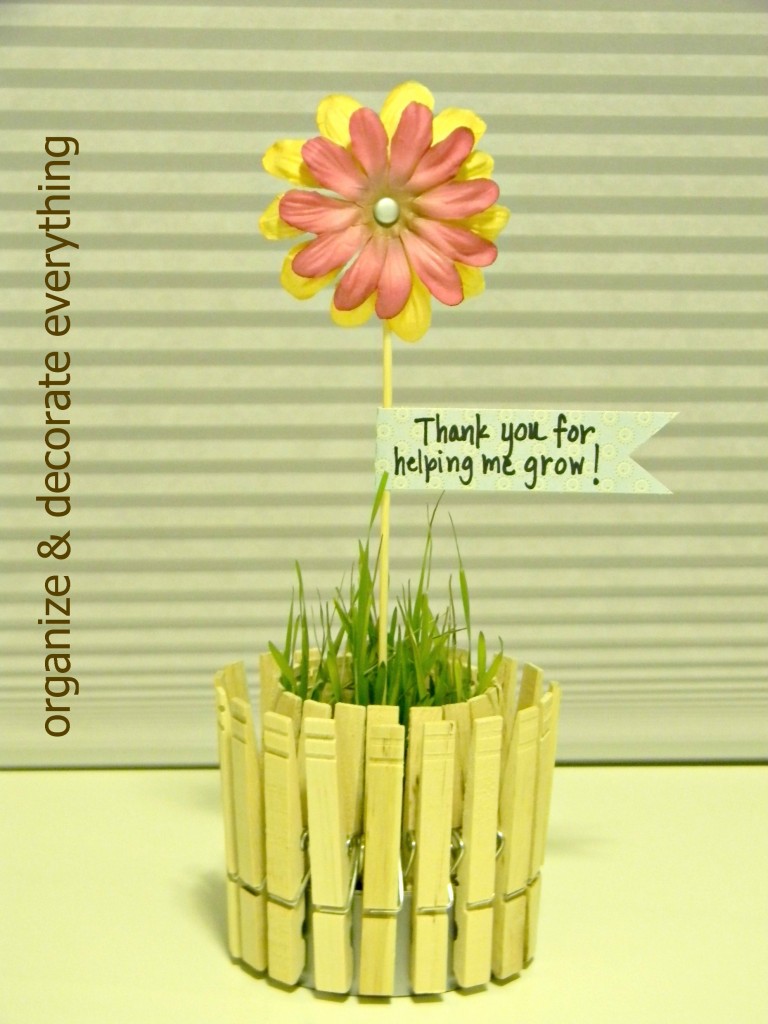 Now if I can just remember to keep watering them before we give them to their teachers.