We've had a great time, but I've missed the kids and it's time to get back to reality. Our flight didn't leave till 10:15 pm so we had plenty of time for more sight seeing, shopping and eating. Our hotel had some amazing shops in it so I had to start there. I bought a few things I'd had my eye on and couldn't leave Hawaii without buying.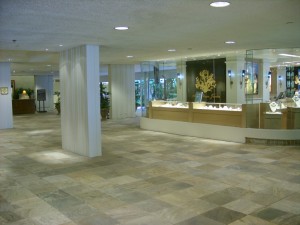 Then we said goodbye to our room. The bottom balcony on the right.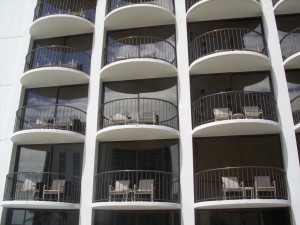 So long to our beach.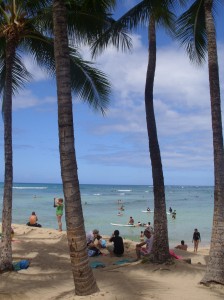 And the pool.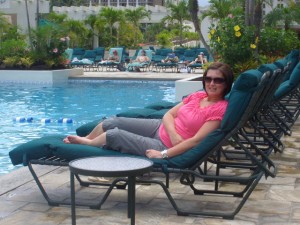 And we were on our  way to Salt Lake City. Isn't this sign funny? I didn't know you could drive to Salt Lake from Hawaii.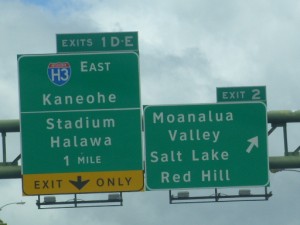 We stopped at a wonderful, historic town on the North Shore called Hale'iwa. Of course I had to do some shopping and check out the awesome vintage vehicles.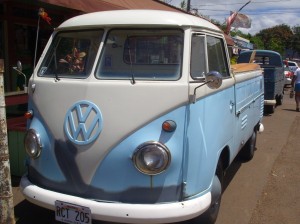 And very colorful ones.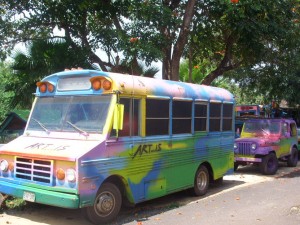 And incredible art displays. This is what Ammon said when he saw this picture, What? The Mona Lisa on a surfboard? I don't get it! I don't really get it either, but it's pretty cool.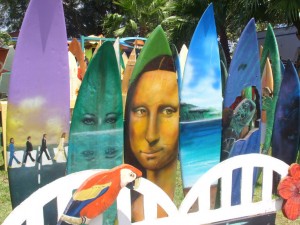 And we couldn't leave without a Shave Ice with ice cream on the botton.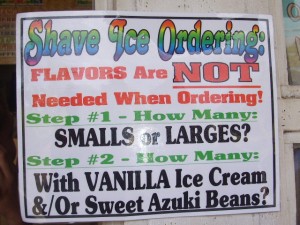 We got the Hawaiian, which is coconut, banana and pineapple. So huge and yummy.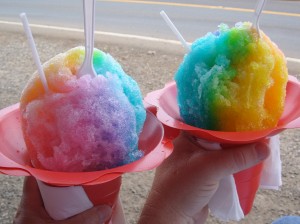 Our next stop was the Dole Plantation. We tooks a train ride to see where and how the pineapple are planted and harvested.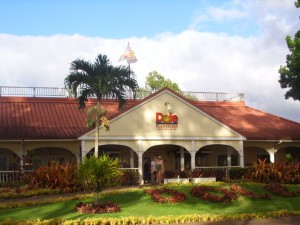 Cute little pineapple.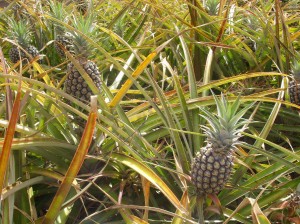 And more little pineapples. We bought a pineapple whip, which is pineapple ice cream with pieces of pineapple. Oh, so good.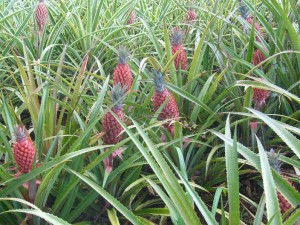 Then we headed back to Waikiki and walked through the Queen Kapiolani Garden.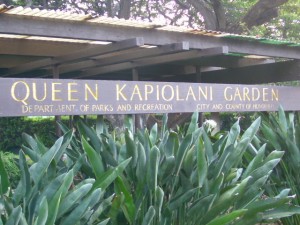 This flower covered gazebo was in the center of the garden. Do you know I only saw 2 bugs in 8 days in Hawaii? How is that fair, perfect weather and no bugs?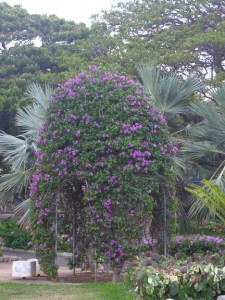 We flew all night and didn't sleep much at all. I will be catching up on things that I've been neglecting on my blog over the next few days so please be patient with me. What a great vacation and thanks for letting me report on it. My kids really appreciated being able to see what we were doing everyday.
Check Out These Related Posts