I started out with these containers that used to hold candy sprinkles. Ammon wanted to use them to make potions for Halloween. What a great idea!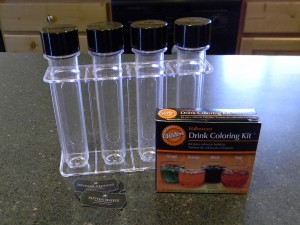 I found these labels and printed them off. I'm sorry I don't remember where I found them. If  they're yours or if you know who's they are leave me a comment and I'll give you credit. I just used double sided tape to stick them on the tubes. Sorry , the pictures are small but if you click on the picture it will make it larger.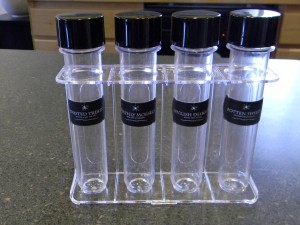 Ammon helped me make the potions using water and the drink coloring kit. Fill the tubes with water then add 2 small drops of color per tube.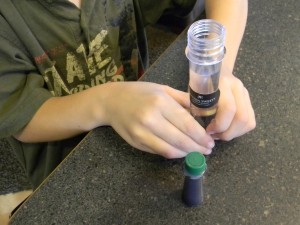 Ammon was excited about how the potions turned out. He decided if you drank the orange one you turn into a pumpkin, the black one turns you into a black cat, the green one turns you into a goblin and the red one turns you into a vampire.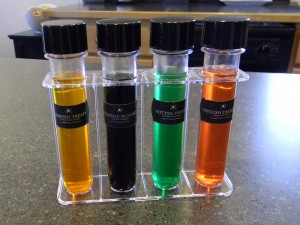 He said he drank some of the green one, but he took the antidote before it could work. Funny, I don't remember making an antidote.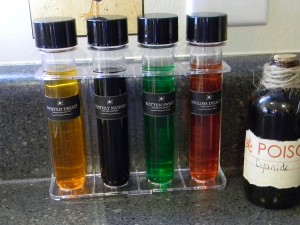 We put them next to the poisons on the kitchen counter. Maybe I should work on making some antidotes.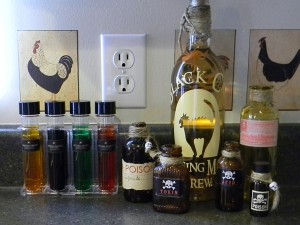 I think the kitchen is ready for Halloween, but then again I might just keep adding things.
I'm linking to:
Sunday Showcase Party at Under the Table and Dreaming
DIY Project Parade at The DIY Show Off
Craftastic Monday at Sew Can Do
Lucky Linky Tuesday at Lucky Star Lane
Creative Share Link Party at The Trendy Treehouse
Hookin' Up at House of Hepworths
Transformation Thursday at The Shabby Chic Cottage
DIY Fall Festival at The DIY Showoff
Look at Me Party at Fun To Craft
Categorically Crafting Show at Someday Crafts