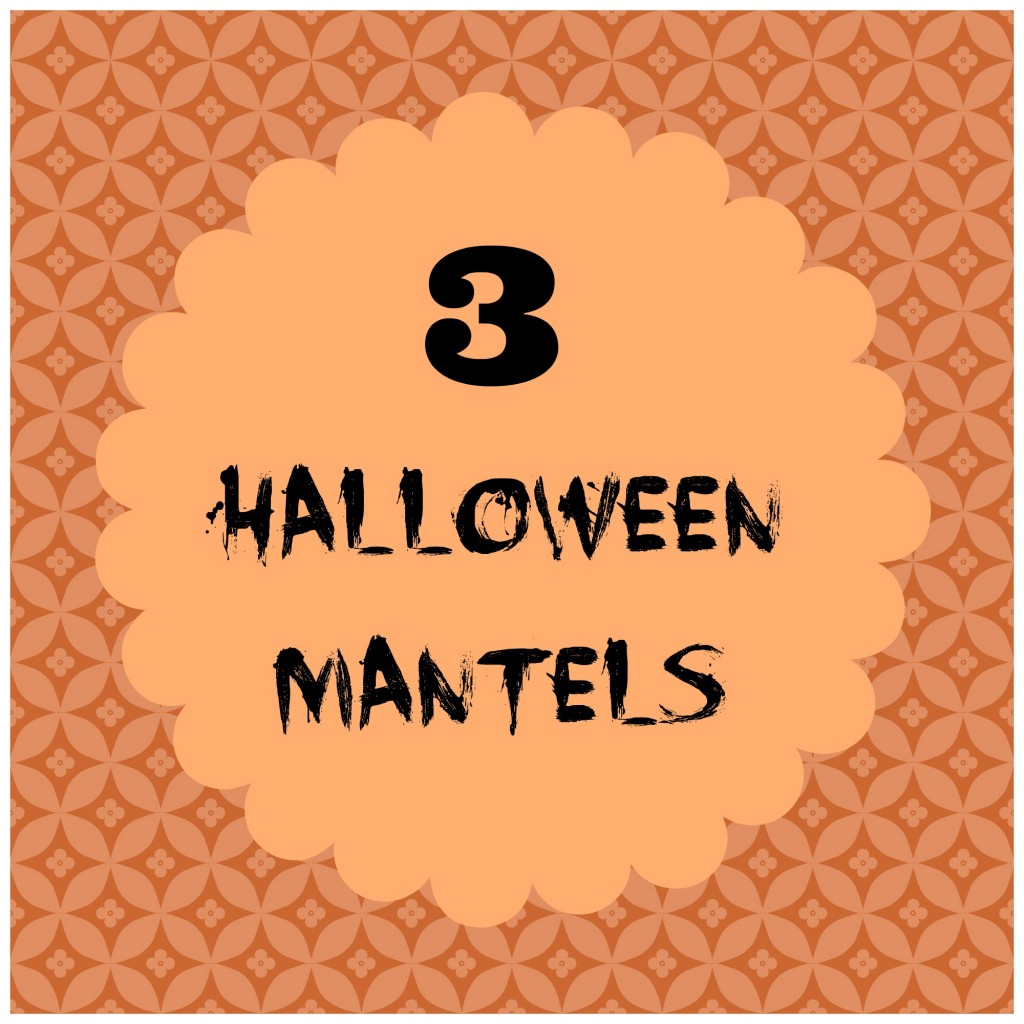 Are you starting to feel that urge to decorate for Halloween? I haven't started yet, but it seems like the first place I always start is the mantel. Even though my mantel is different this year and I"m still not sure how I'm decorating it, I can't wait to start pulling the Halloween stuff out of the totes. I was looking back on my previous Halloween mantels to give me some ideas so I thought I'd share them with you.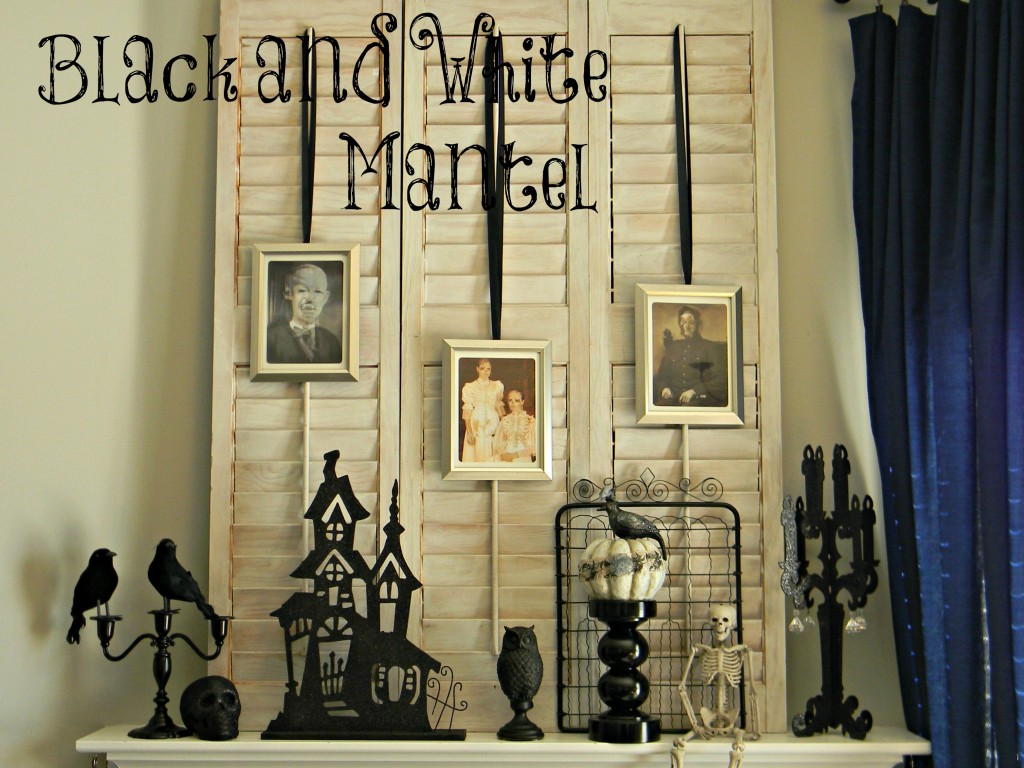 Black and White Mantel
I love decorating with black and white and what better time than at Halloween? Check out how I made the spooky photos and other details in the link.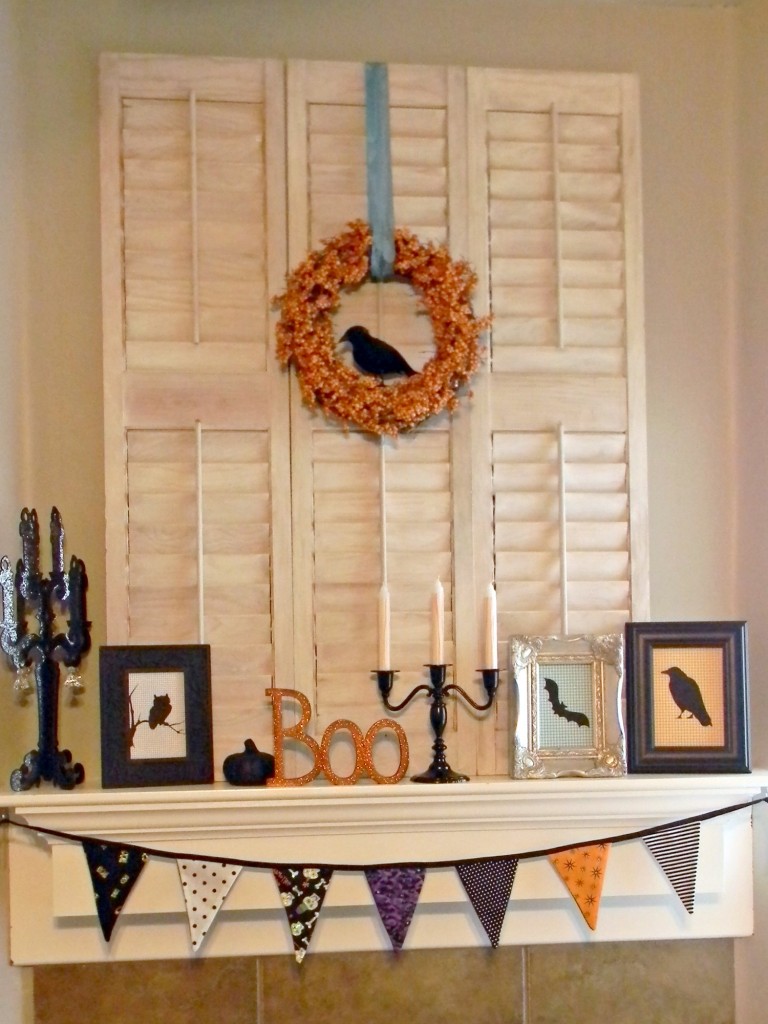 Black and Bright Mantel
This year I decided to make the mantel a little less scary and a lot more colorful. The theme ended up being things that fly in the night and I love the bright colors I added. Check out how to make the silhouettes and other details in the link. This mantel was on BHG.com.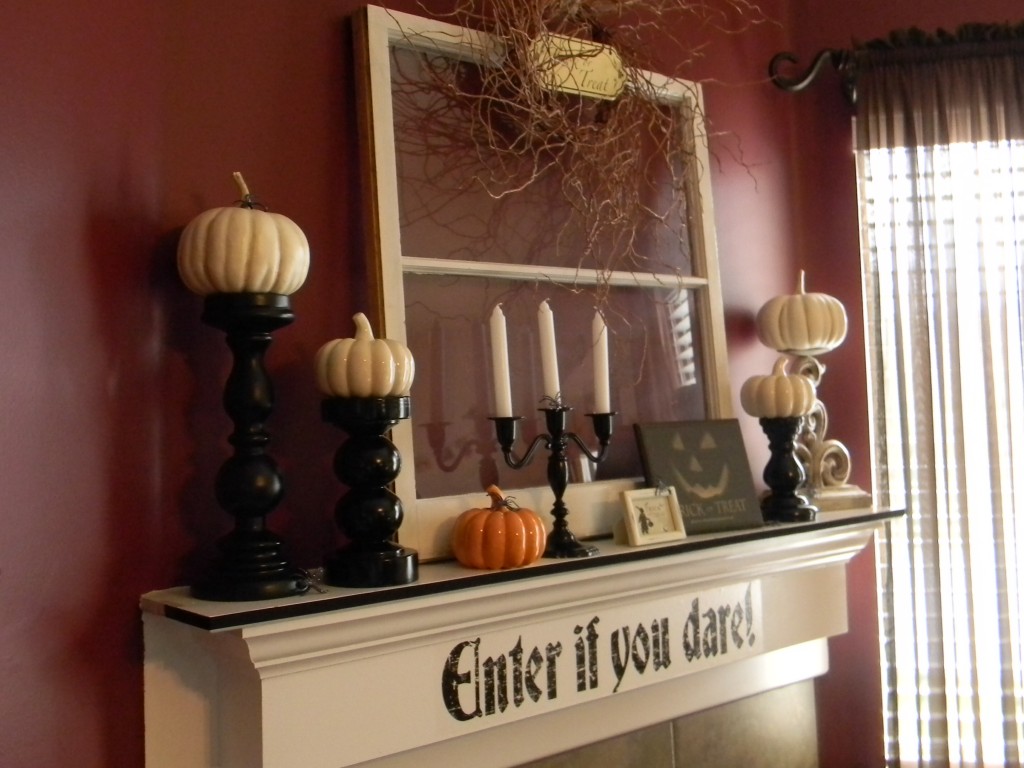 Enter if You Dare Mantel
It's amazing what a $1 sticker can add to the whole look of a decorated mantel. I also added a black ribbon around the top and love the contrast. I also love displaying pumpkins on candlesticks. The curly wreath looks just a touch spooky. I just noticed that the thrifted and spray painted black candelabra has been on my mantel for 3 years now. I guess it's perfect for Halloween. This mantel was also on BHG.com.
So do have any ideas for your Halloween mantel this year? Leave a link in the comments if you'd like to share. I might even pin some of them to my Halloween pinterest board.