It was time to change my Fallish mantel to a Halloween mantel. Since things have been going in a black and white direction in my home for Halloween, I decided to continue that trend on the mantel.
The black candlestick holders are from the master bedroom, which means I'll be changing the decor in there a bit too.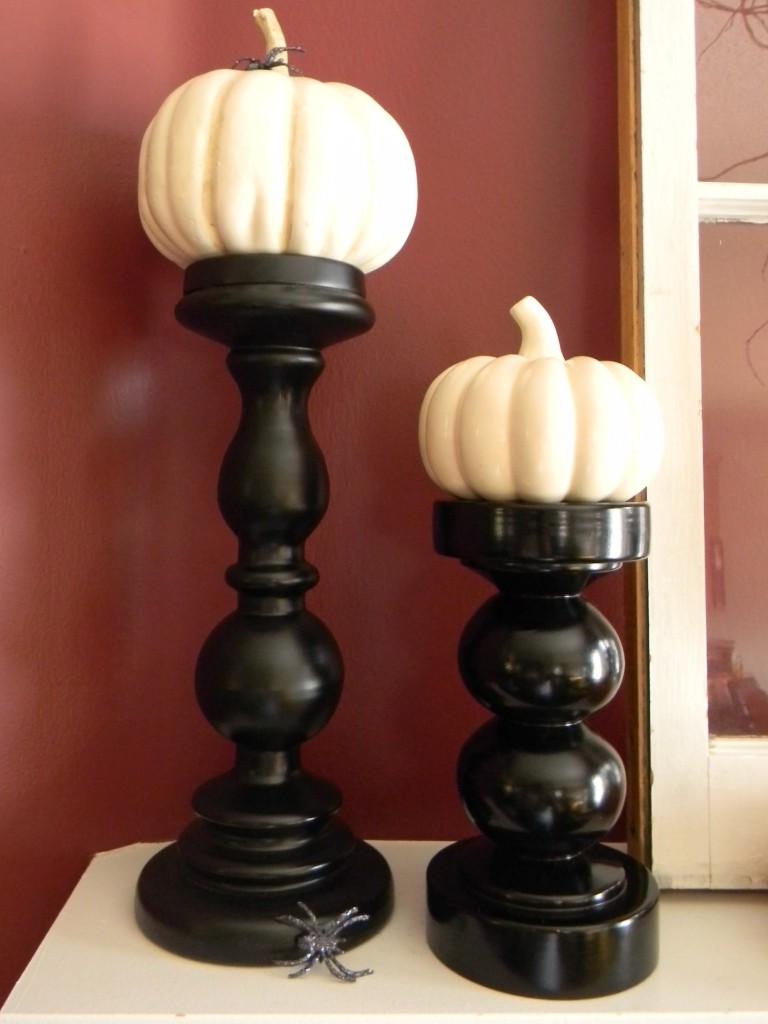 This black one is also from the master bedroom. The other candlestick holder seems to pop up on the mantel a lot, so I'm sure you've seen it before. I though of painting it, but decided against it for the time being.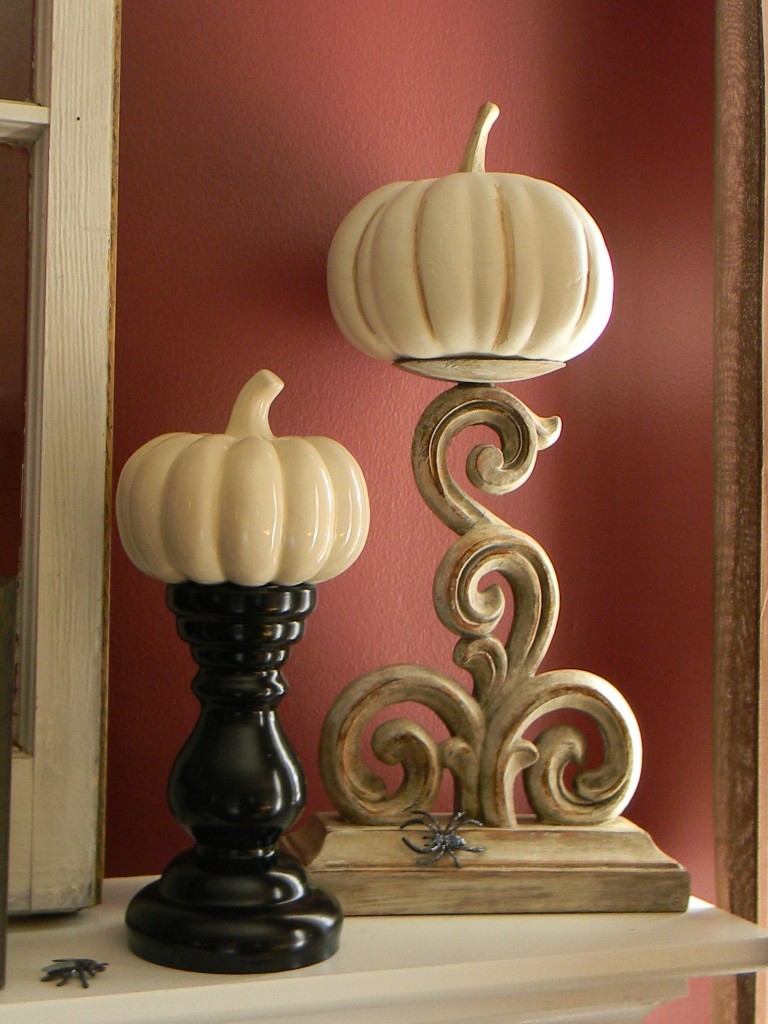 The pictures both came from Tai Pan Trading a few years ago. Notice the spiders I glittered last year, scattered around the mantel.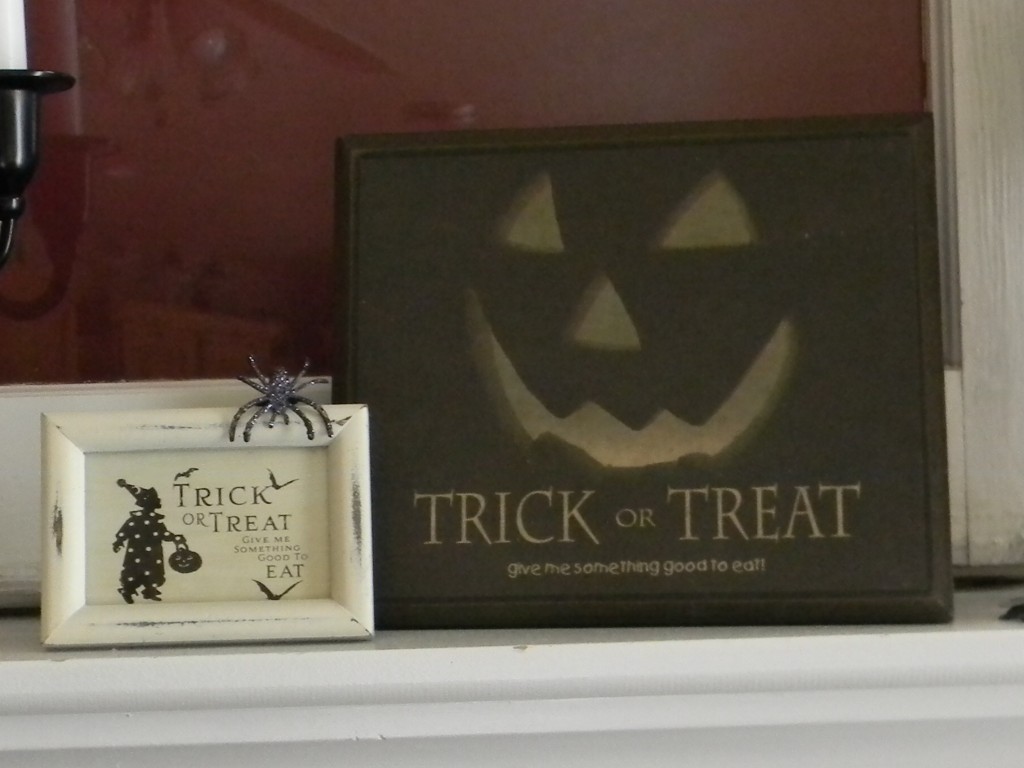 The candelabra was just bought from D.I. and painted black. I think the orange pumpkin adds just the right amount of color to the mantel to keep it from being predictable and boring.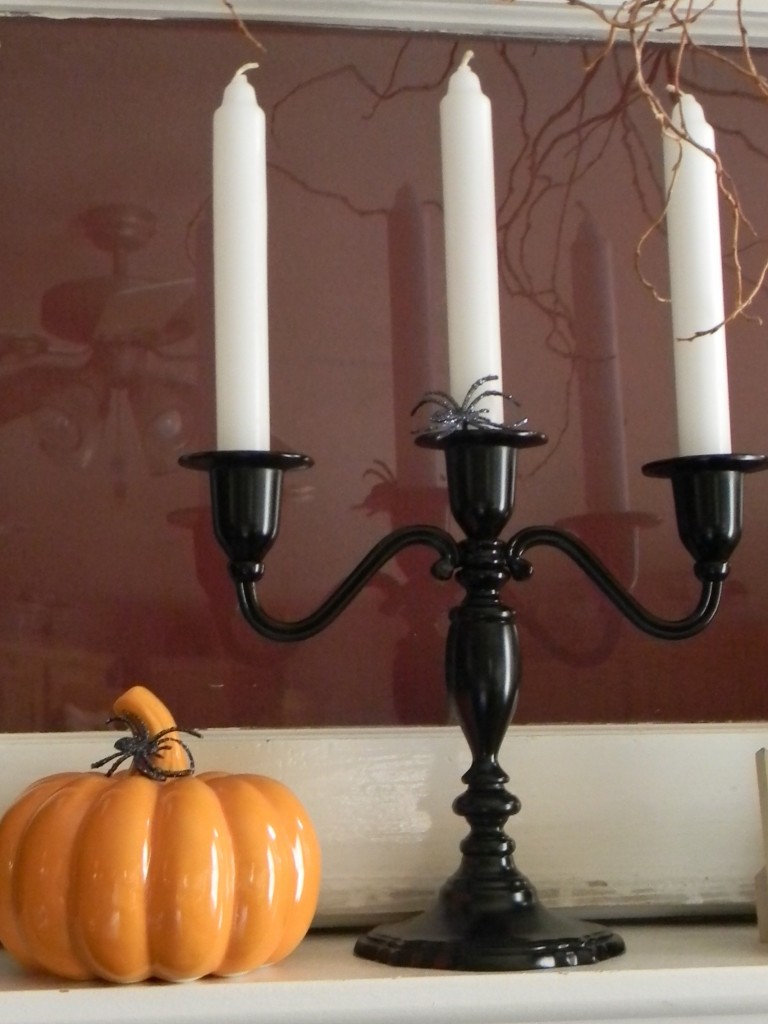 Then I added the "Trick or Treat" sign to the wreath above the window.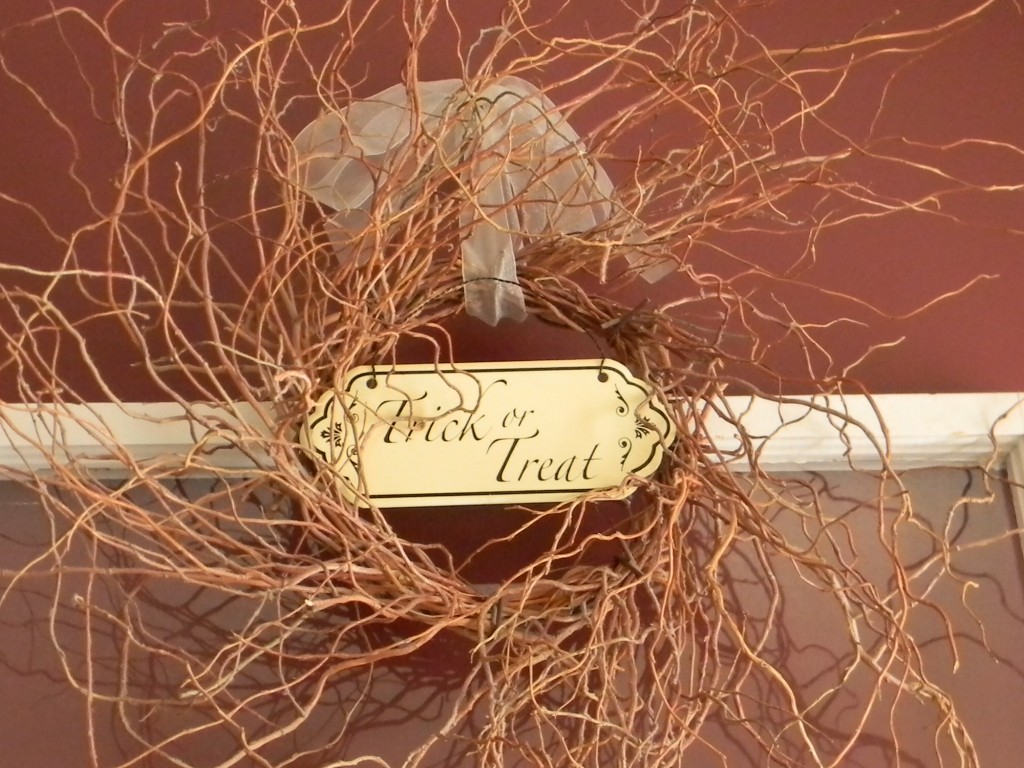 I like how it looked but felt like it was still missing something.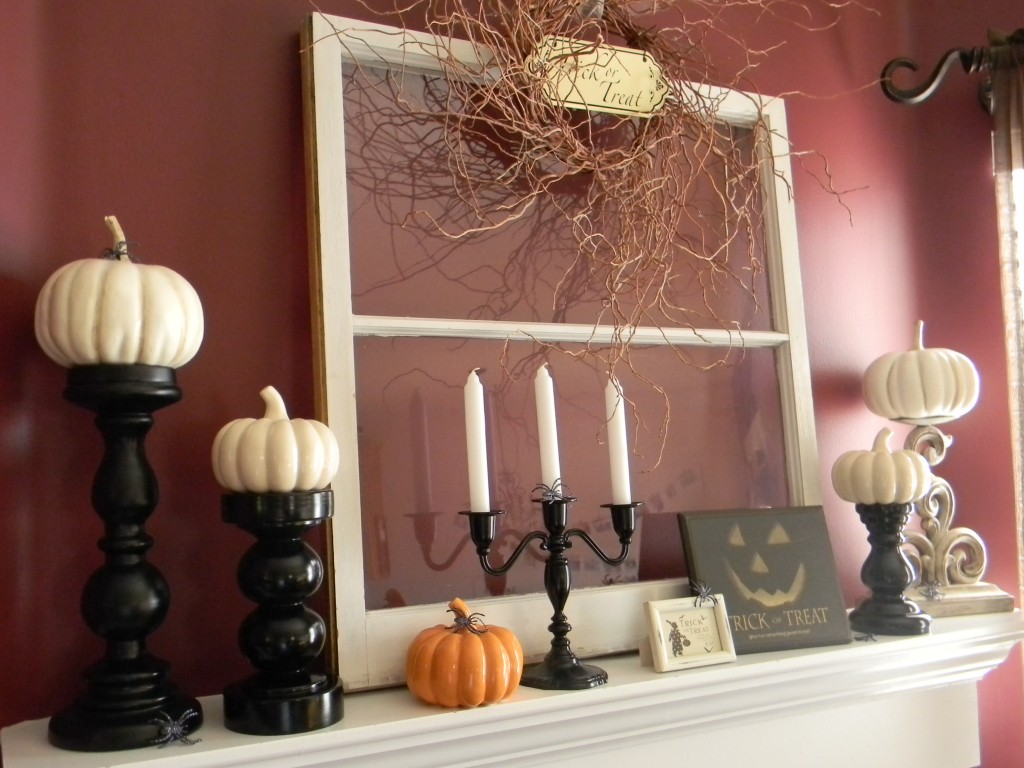 So I added some bias tape to the front of the mantel with double sided tape and I also added a decal to the front. The decal is from that big (secret) sale my friend invites me to a couple times a year. Thanks Jeanine!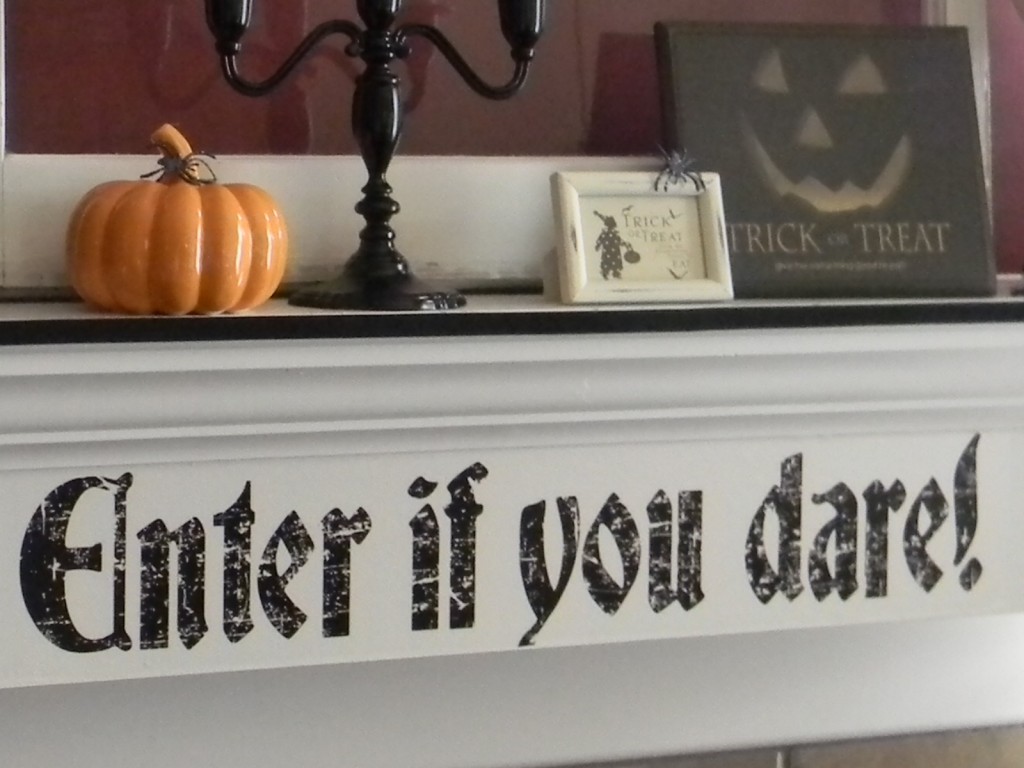 I really love the way it looks now. Almost elegant, don't you think? Have you dressed up your mantel for Halloween yet?