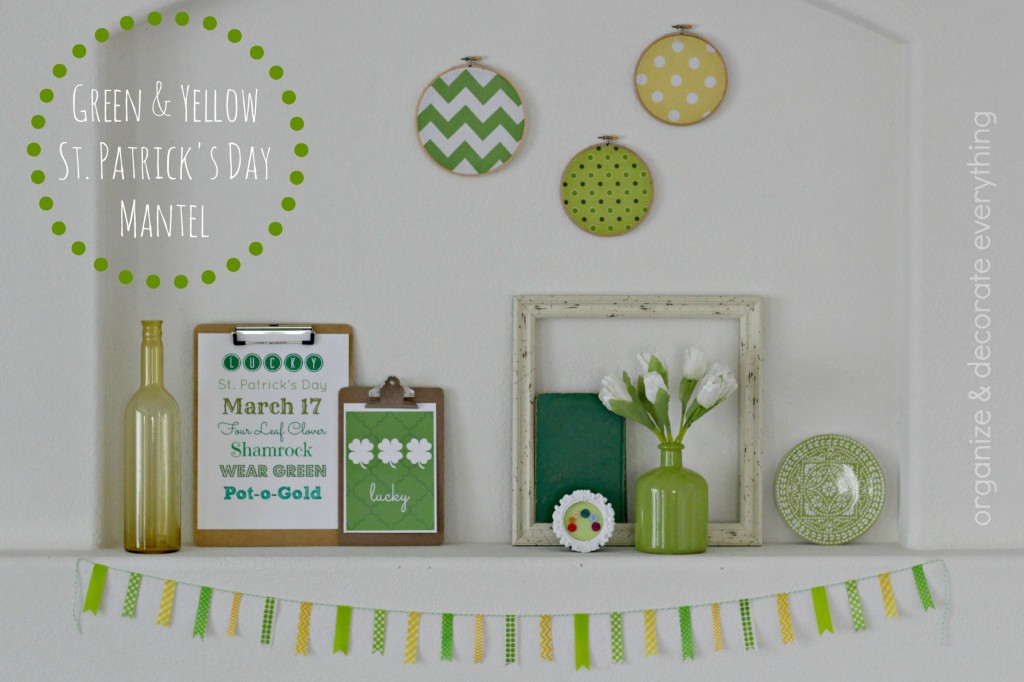 Happy 1st day of March!!! How about let's celebrate with a St. Patrick's Day mantel reveal. I like to see what I can come up with by using things around my house and in my craft room. I went with green and yellow for the theme this year. It's so fresh and Springy!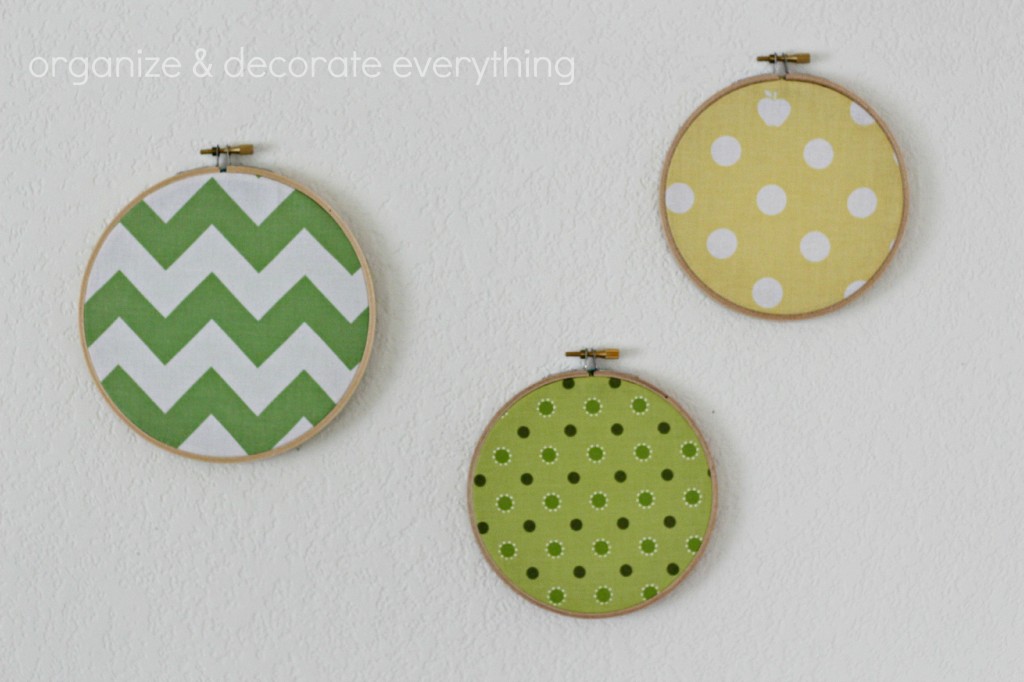 Let's start with the hoops. I searched through my fabric stash to find these fun prints in the right colors. If you don't have the hoops at home, they can be purchased for as little as a dollar each. Stretch fabric across each hoop and cut off the excess. They're also easy to change with the seasons and holidays.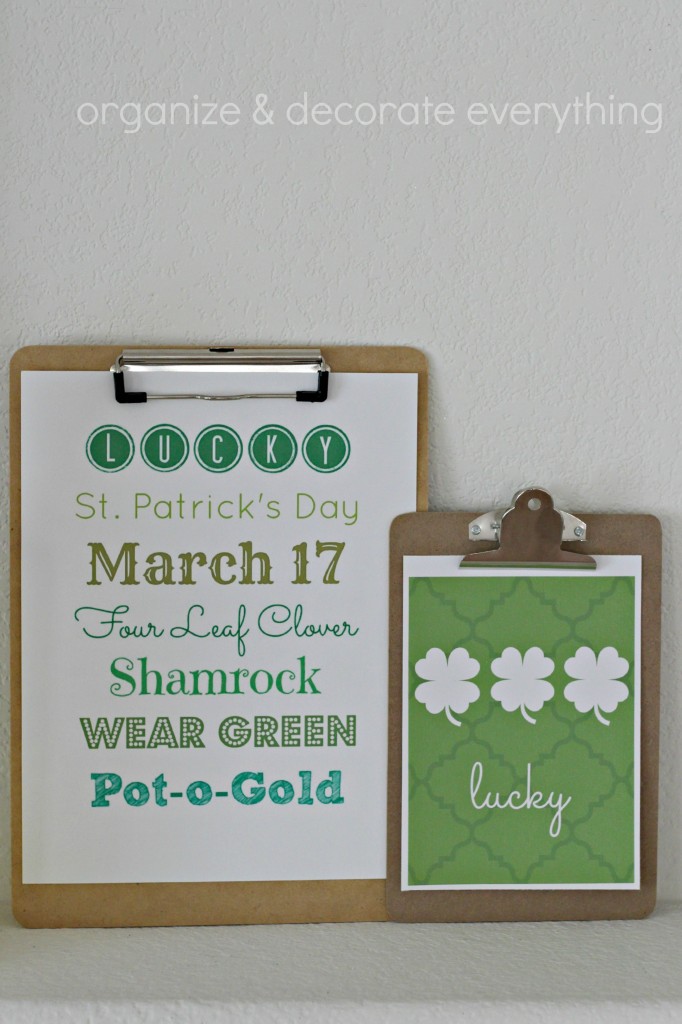 Want a super easy way to display printables when you don't have a frame? Try attaching them to a clip board. I've used 2 different sizes here for the prints in sizes 8×10 and 5×7. The 8×10 is a print I made last year. You can print it off here. The lucky print will be available next week.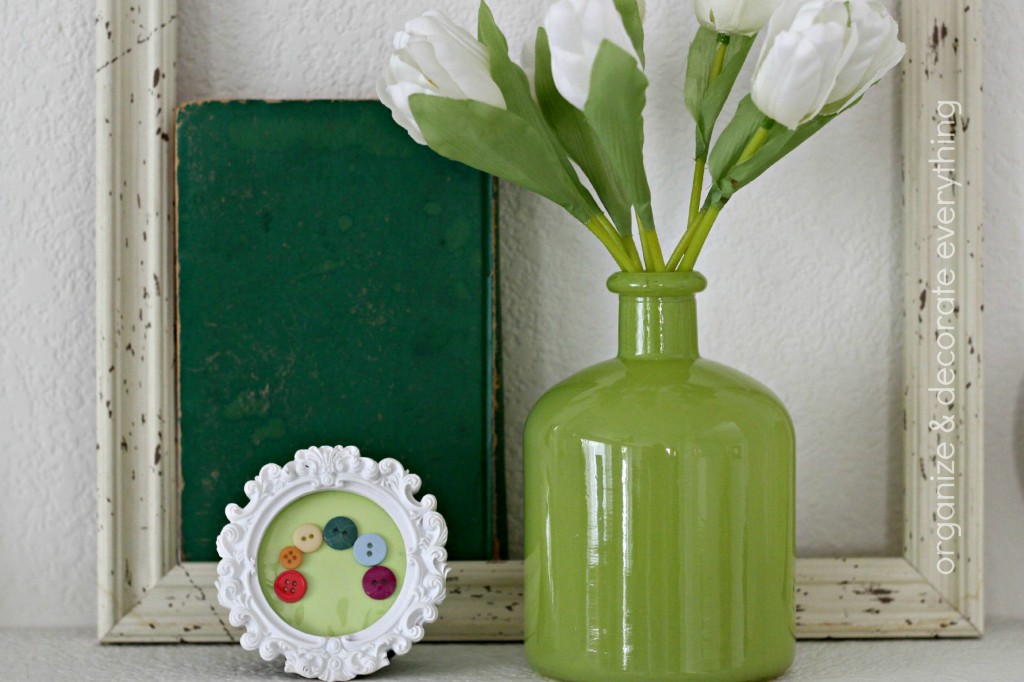 I made the little button rainbow and put it in a 2″ frame I bought from Michael's last year. I love those little frames! The old book adds nice contrast and the empty frame is perfect for adding layers. The green plate that's to the right and not shown in this picture, is from a set that I will probably be using on my Spring mantel.

The banner is made from using washi tape and bakers twine. I just eyeball spacing and cutting by doing what looks good to me. I'm lucky to have so much washi tape to choose from.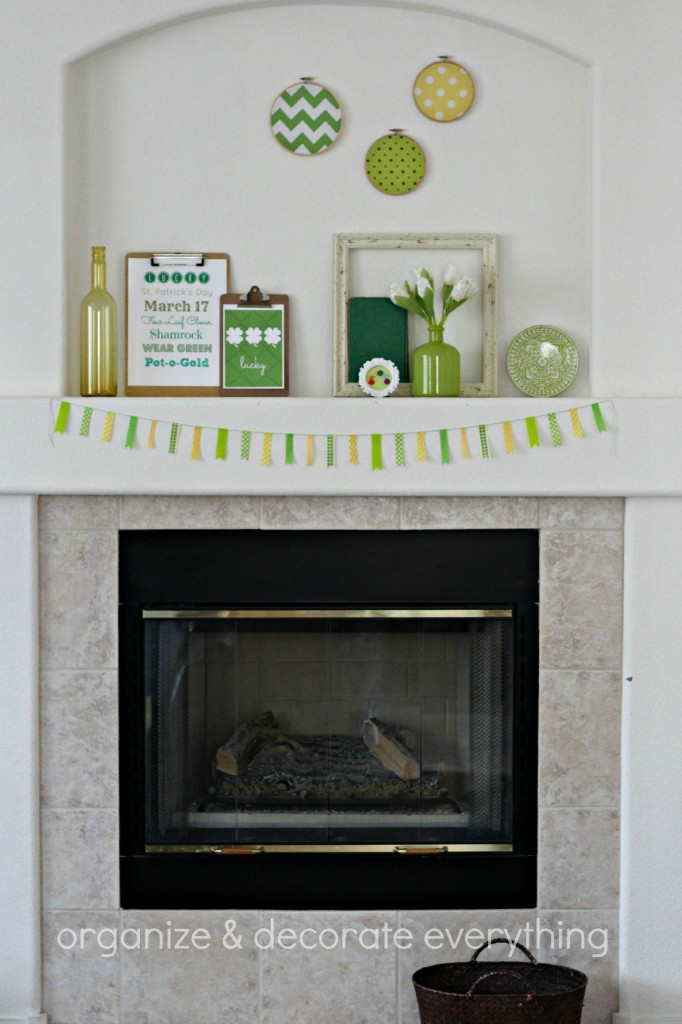 That's my no-cost St. Patrick's Day mantel and I love how it turned out. Look around your house and see what you can create without spending a dime. You might be surprised.