I feel like I haven't crafted in such a long time. I wanted to make some new ornaments to match all the bright colors I was using to decorate with this Christmas. Glitter was definitely going to be used.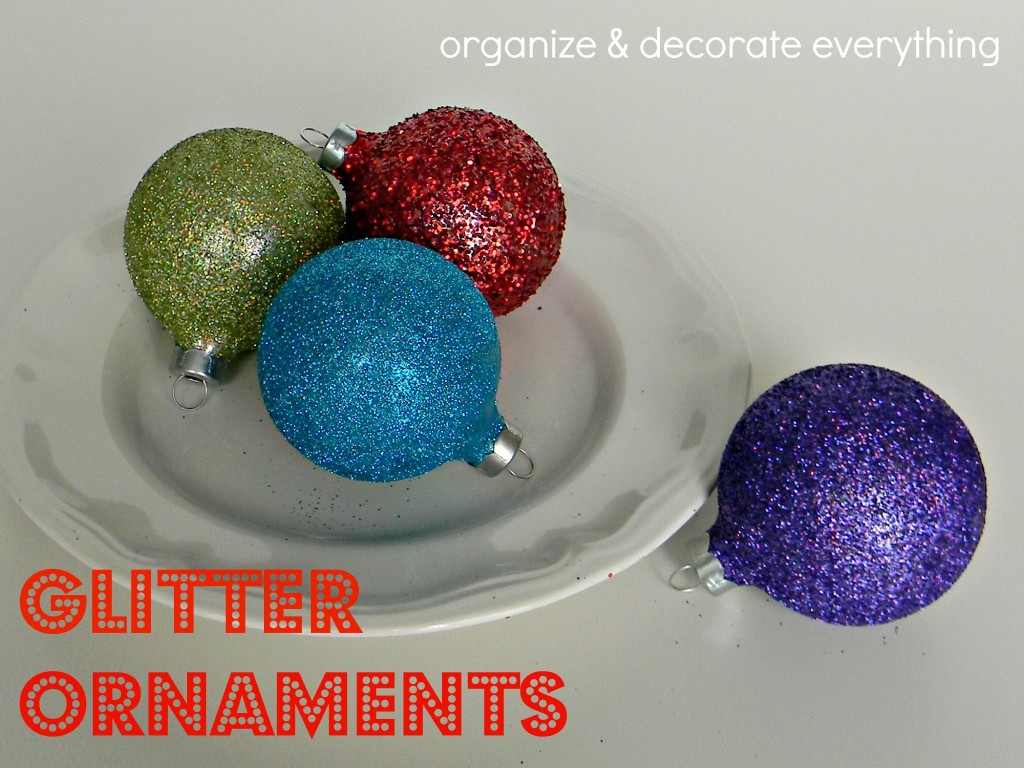 Since I had everything on hand I didn't have to spend a dime. I love projects like that. The ornaments were bought at a thrift store last Spring for .75 cents for a box 0f 18. I bought them knowing I was going to change them in some way.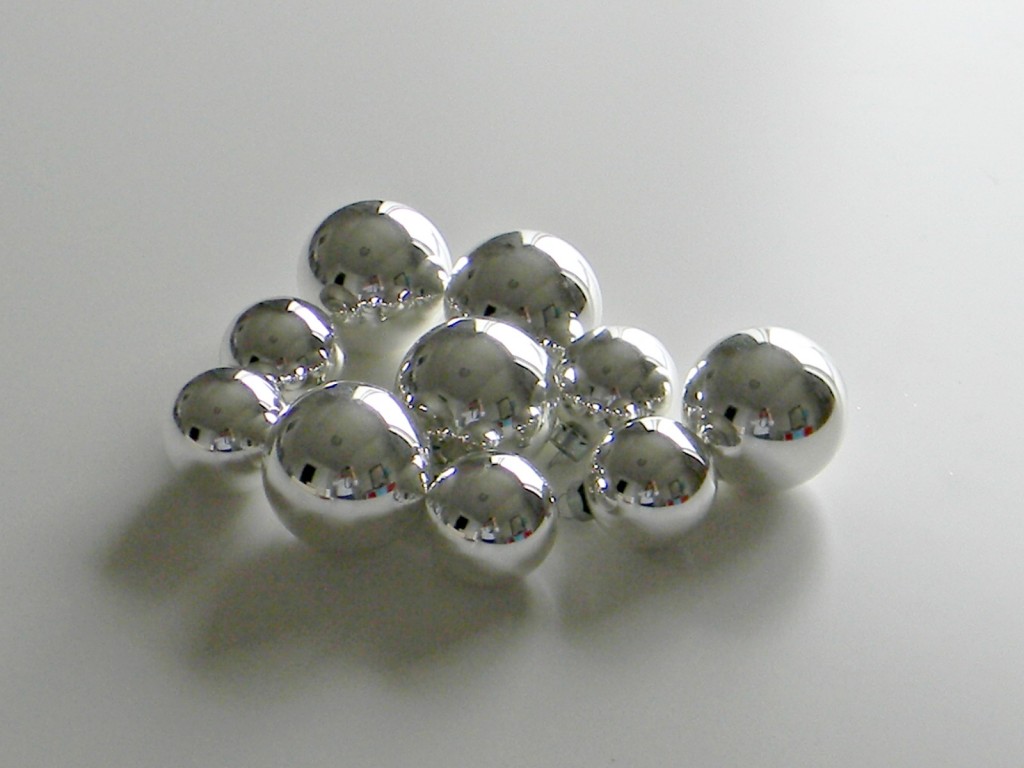 I probably wouldn't do this project if I didn't have everything. It would be pretty cheap just to buy them already glittered. But I was wanting to get my glitter on and I wanted to change these from dull to glitter-tastic. I coated them with mod podge using a sponge brush.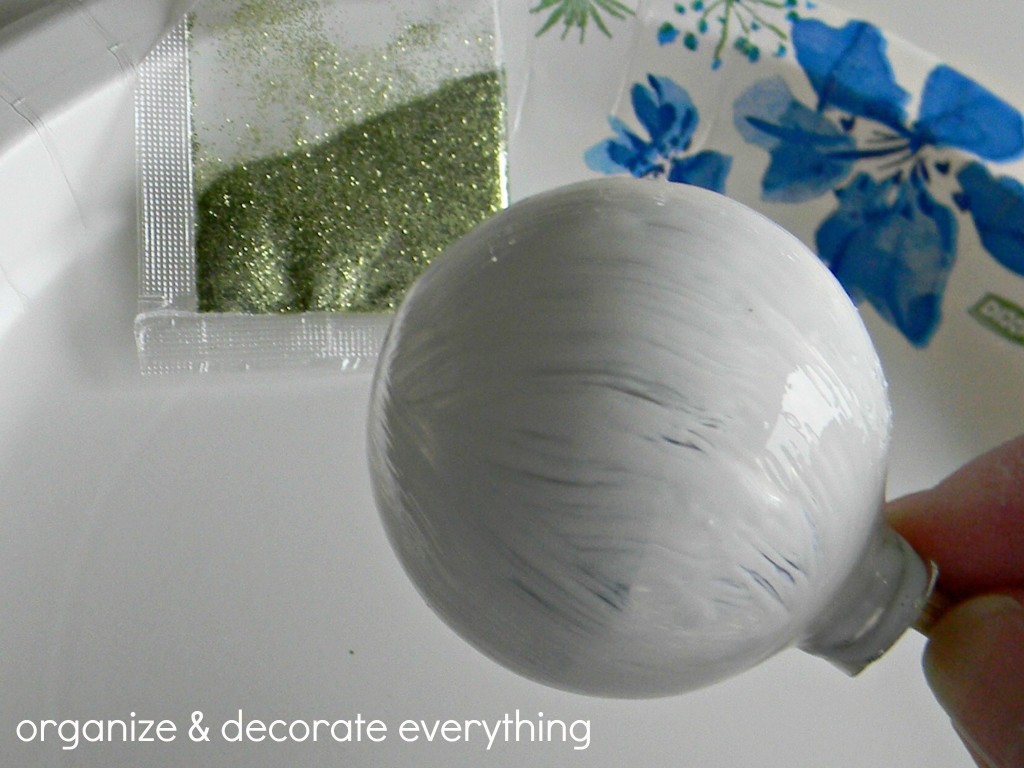 Then I sprinkled glitter all over the ornament. It's better to sprinkle than to roll so it doesn't smash the glitter. Tap off the excess glitter and save it by pouring it back into a little bottle or small bag. I used a small clothespin to hold the ornament while glittering. It made it a little less messy. And you don't have to worry about a little glitter missing on the top because the hanger will cover it.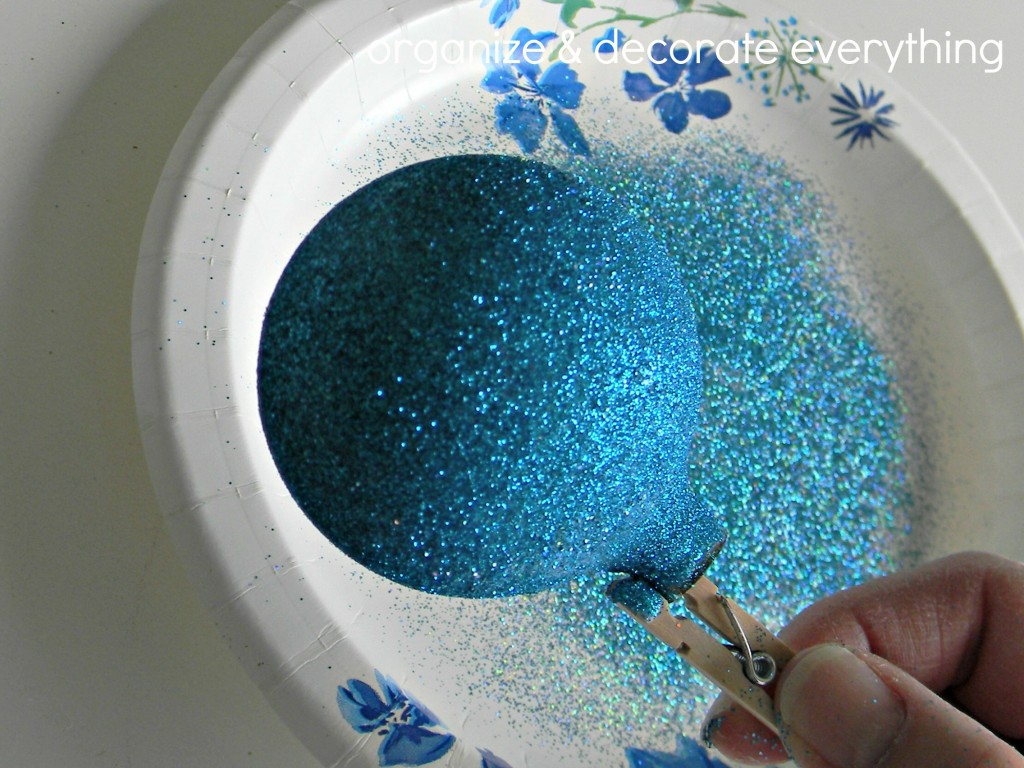 I placed the ornaments top down to dry. Then used a clear spray sealer to keep the glitter in place.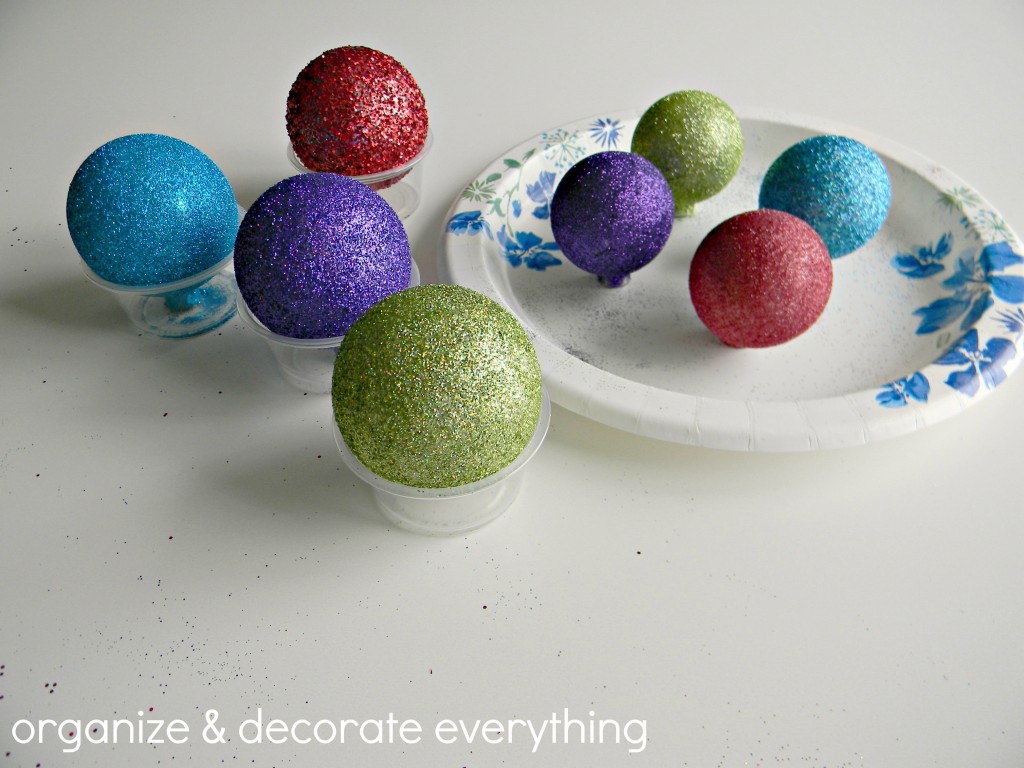 Replace the hanger and you're ready to hang on the tree.
I love how the glitter ornaments sparkle when the Christmas tree lights shine on them.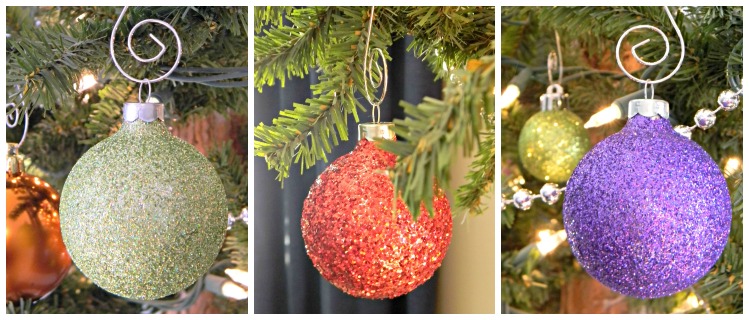 I made these for the December Point of View Linky Party. You can link up your ornaments too.
I'm linking to these awesome blog parties:
It's Christmas Link Up at Cupcake Diaries
Check Out These Related Posts