Glitter Ball Ornaments are easy to make using old ornaments. Recycle them in minutes by adding colorful glitter.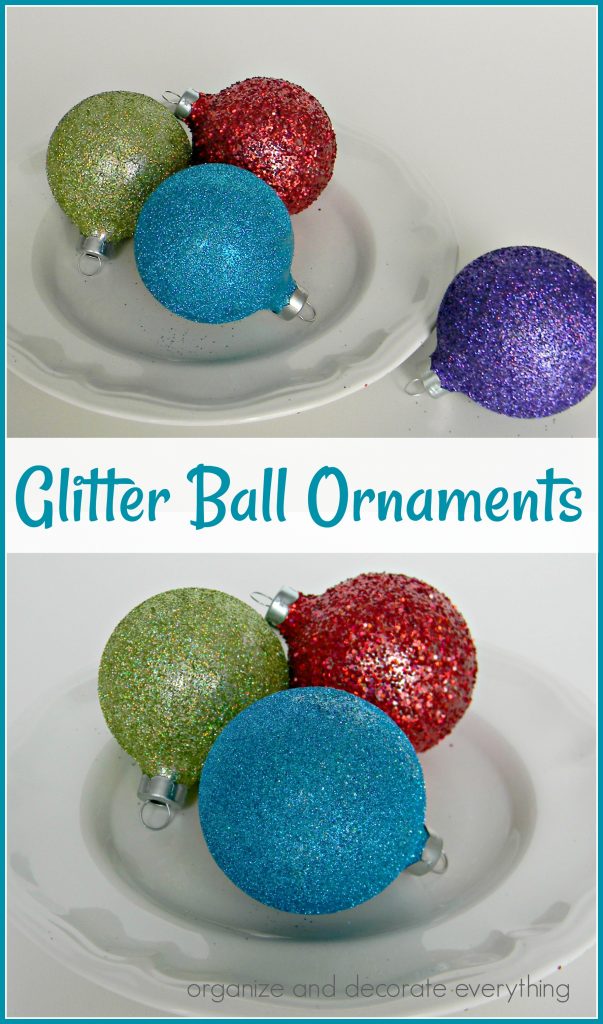 I'm a little bit of a glitter hoarder but in this case it's a good thing. You can purchase bottles of glitter but if you're looking for a variety of colors you can also purchase them in a kit of little packages from the craft store.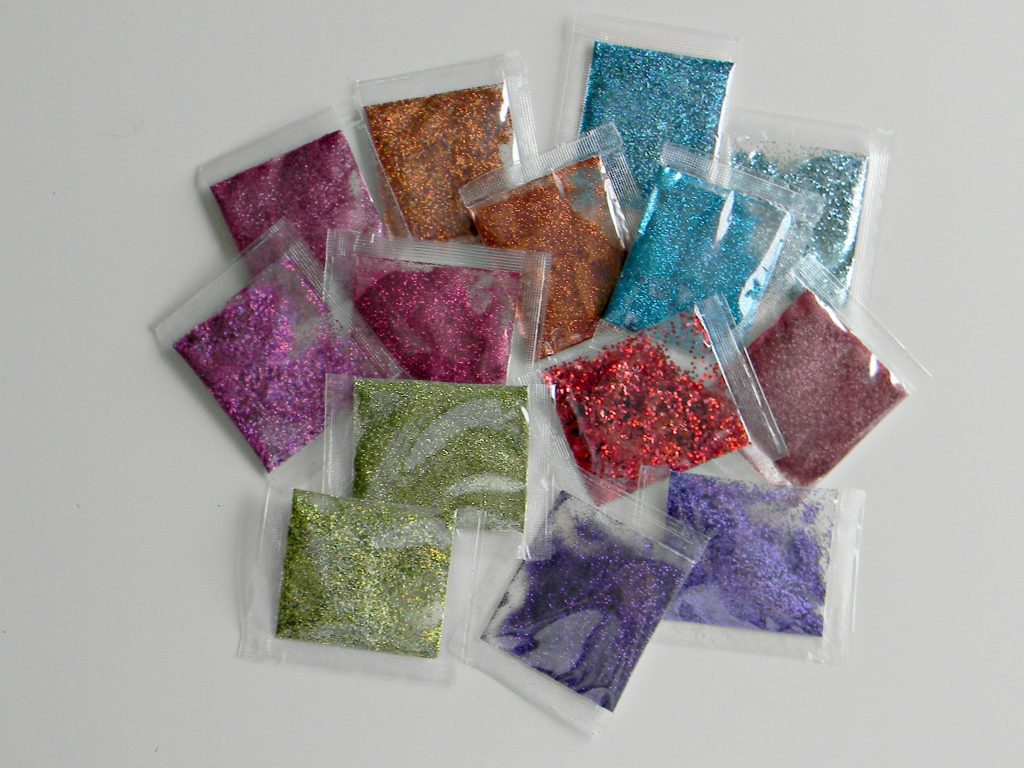 I purchased these ornaments from a thrift store last Spring for .75 cents for a box of 18. I bought them knowing I was going to change them in some way. If you already have ornaments on hand that you don't like anymore you can give them a quick and easy face lift with glitter.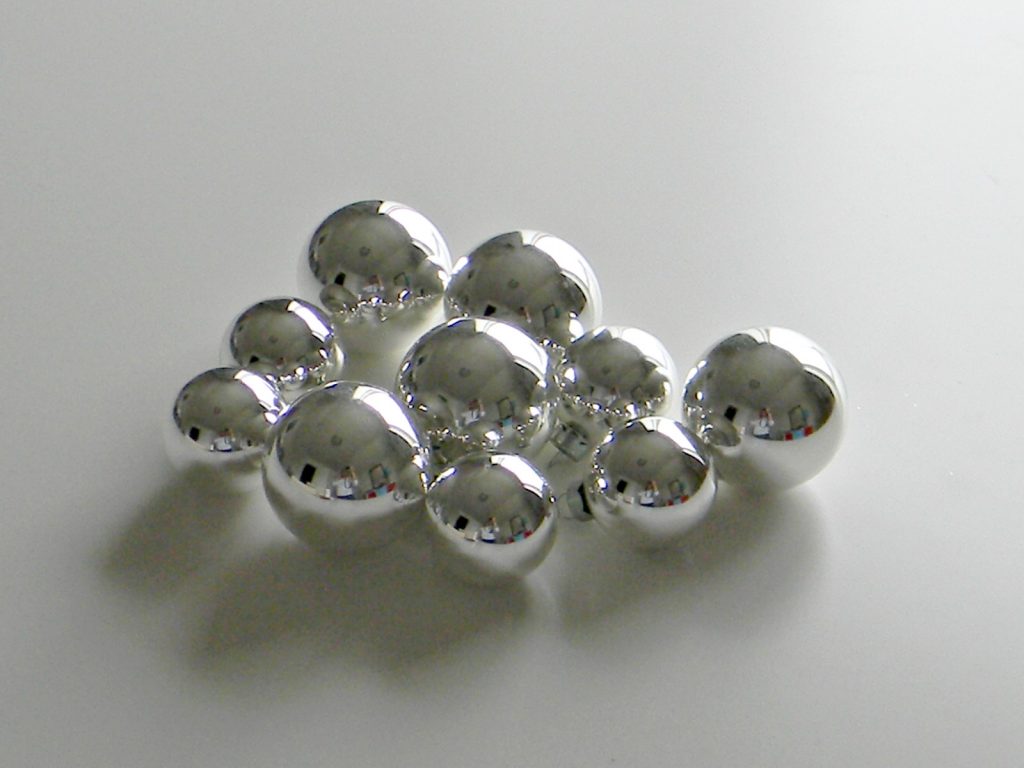 When I said these ornaments were quick and easy to make I meant it. Take the hanger part of the ornament off. Clip a clothespin to the opening to hold it while glittering. It makes it easier to transform the ornament while not getting your fingers sticky and glittery. Use a sponge brush to cover the whole ornament in mod podge.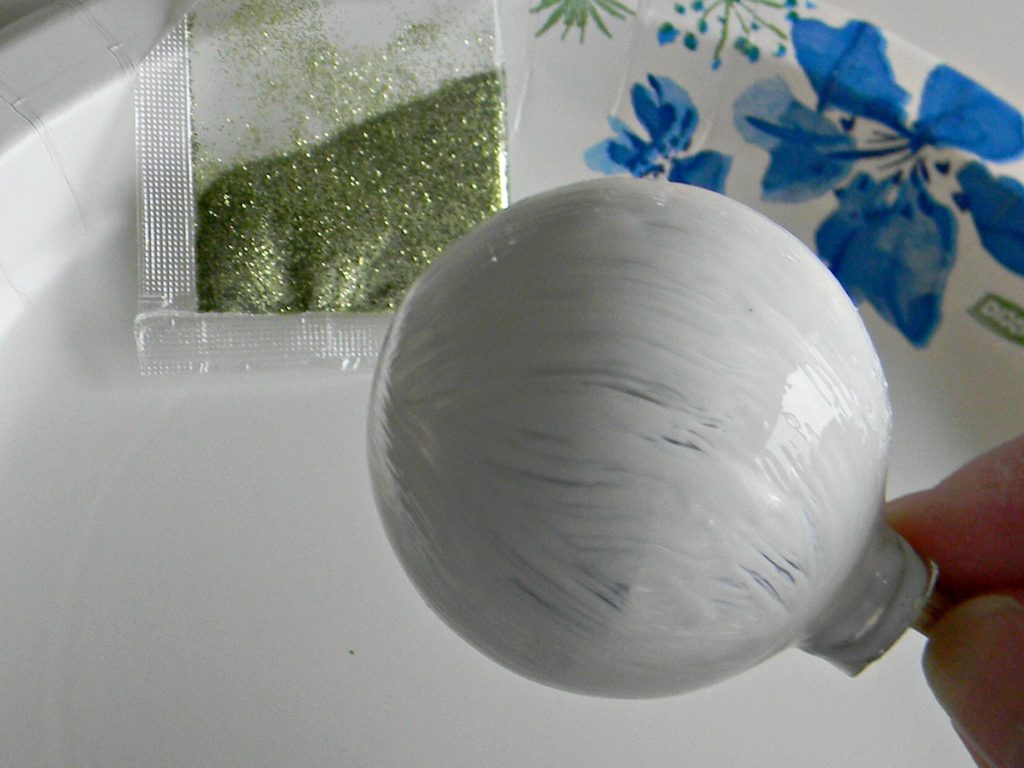 Then sprinkle glitter all over the ornament. It's better to sprinkle than to roll so it doesn't smash the glitter. Tap off the extra glitter and save it by pouring it back into a little bottle or small bag. You don't have to worry about a little glitter missing on the top because the hanger will cover it.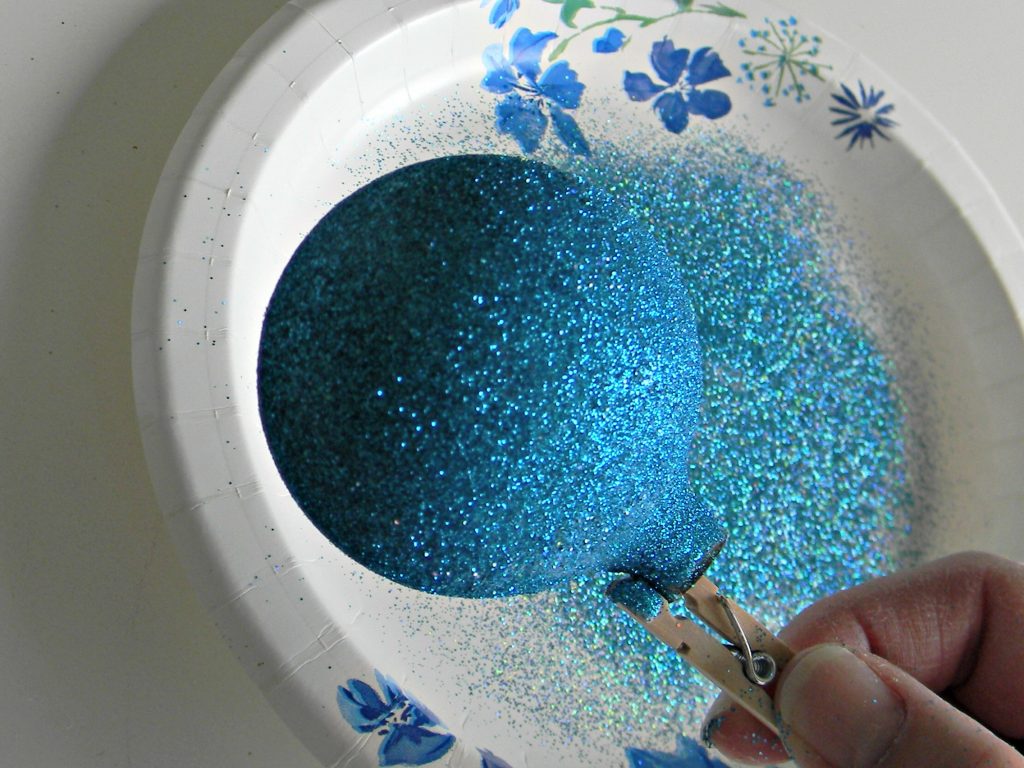 Place the ornaments top down to dry. You can place them on a paper plate or plastic cups to dry. Then use a clear spray sealer to keep the glitter in place. A little might still come off if you handle them too much.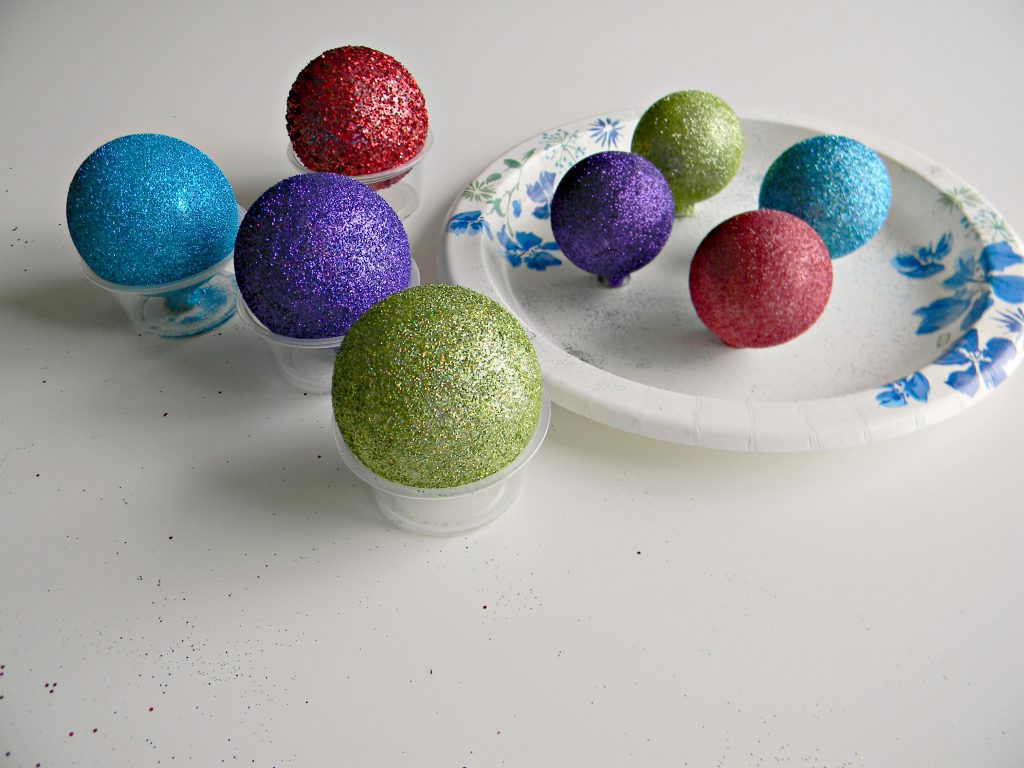 Replace the hanger and you're ready to hang them on the tree. These are pretty no matter what colors you choose.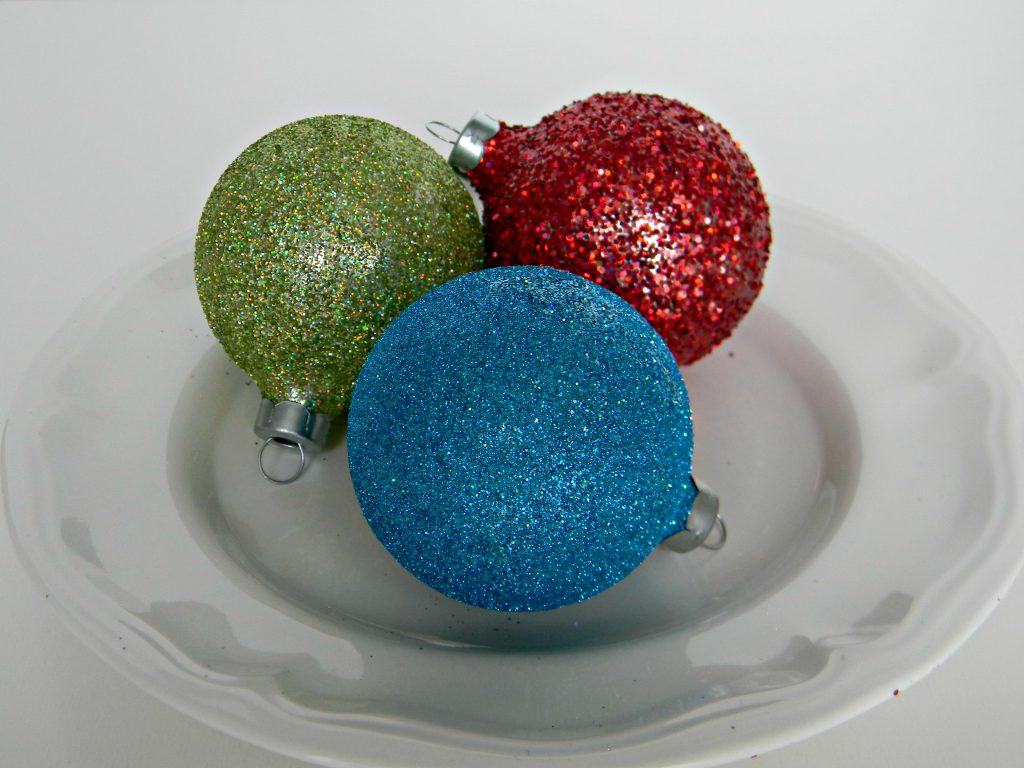 I love how the glitter ornaments sparkle when the Christmas tree lights shine on them. What color of glitter will you use?