I'm not a big spender on gift wrap.
Guess where I buy my wrapping paper? At the Dollar Store!
The plain brown paper is postal paper and can be found at many stores.
I love the thickness of it.
I wrap all my packages without any embellishments so I can add to them later when I have a few minutes.
I don't have to hide away from the kids because they're already wrapped.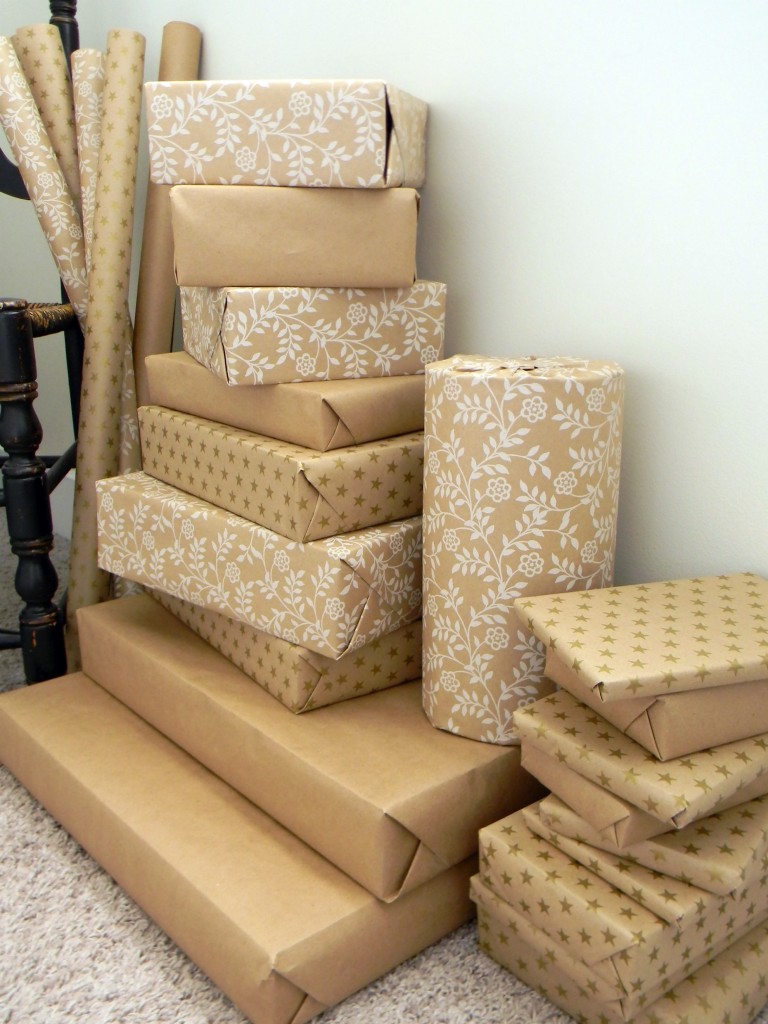 This year, I went through my craft supplies and found all the green ribbons and miscellaneous other items I wanted to use.
I didn't spend a penny on these things.
Look around your house, I think you'll be surprised with what you can come up with.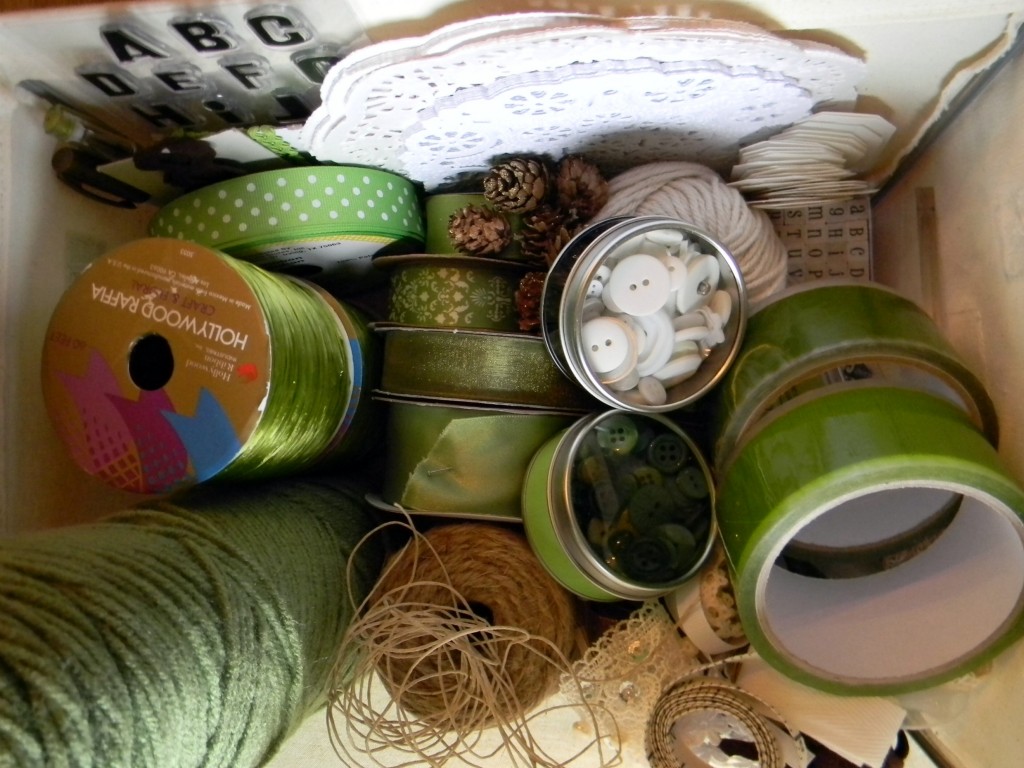 The tags are from an office supply store.
I just added stamps and embellishments to jazz them up a bit.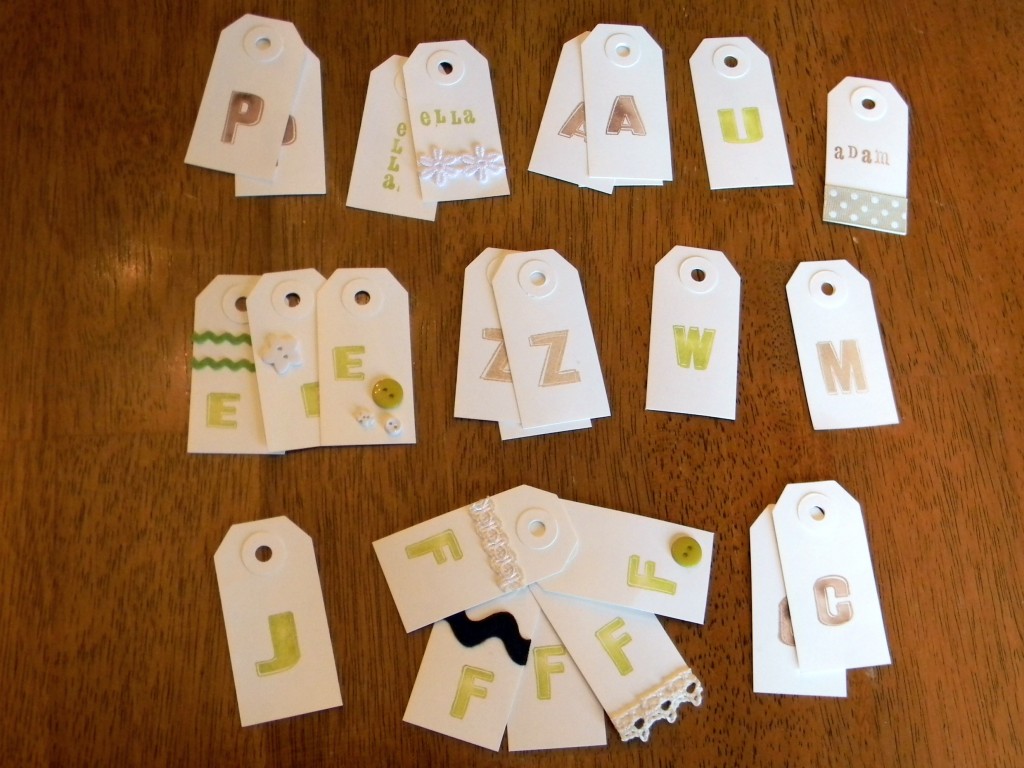 I like trying to see how many different ideas I can come up with using just a few items.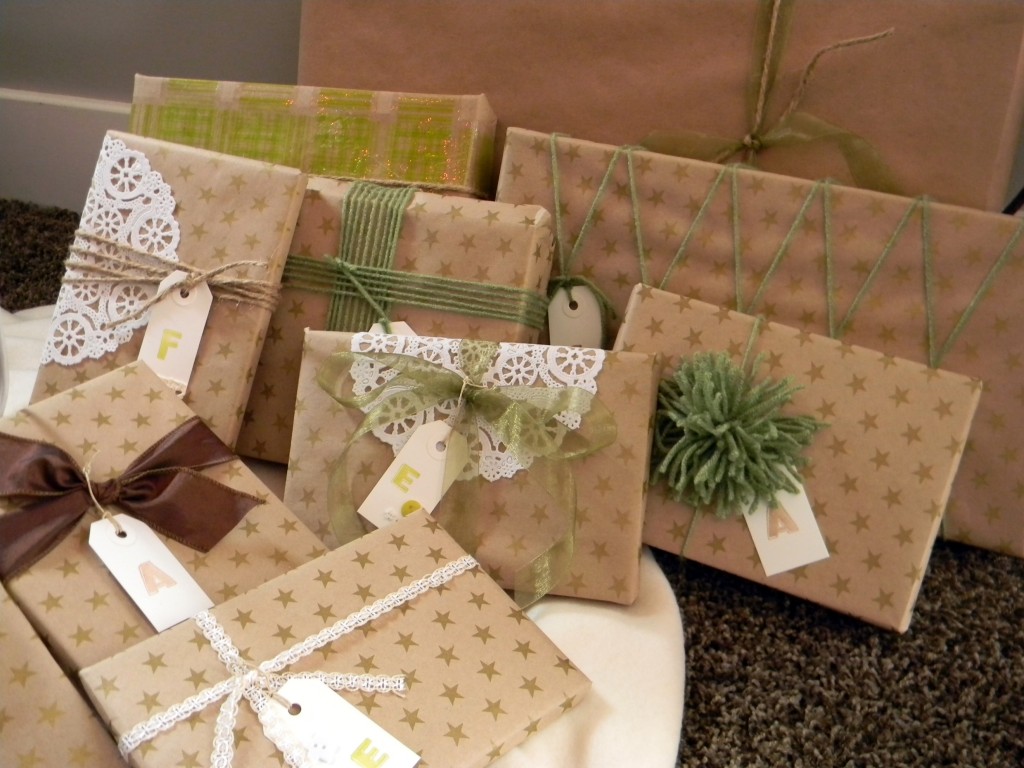 The doilies are one of my favorite ideas I used this year.
I just made sure I didn't add them to the boys packages.
They made sure I knew they didn't want a doily on their present.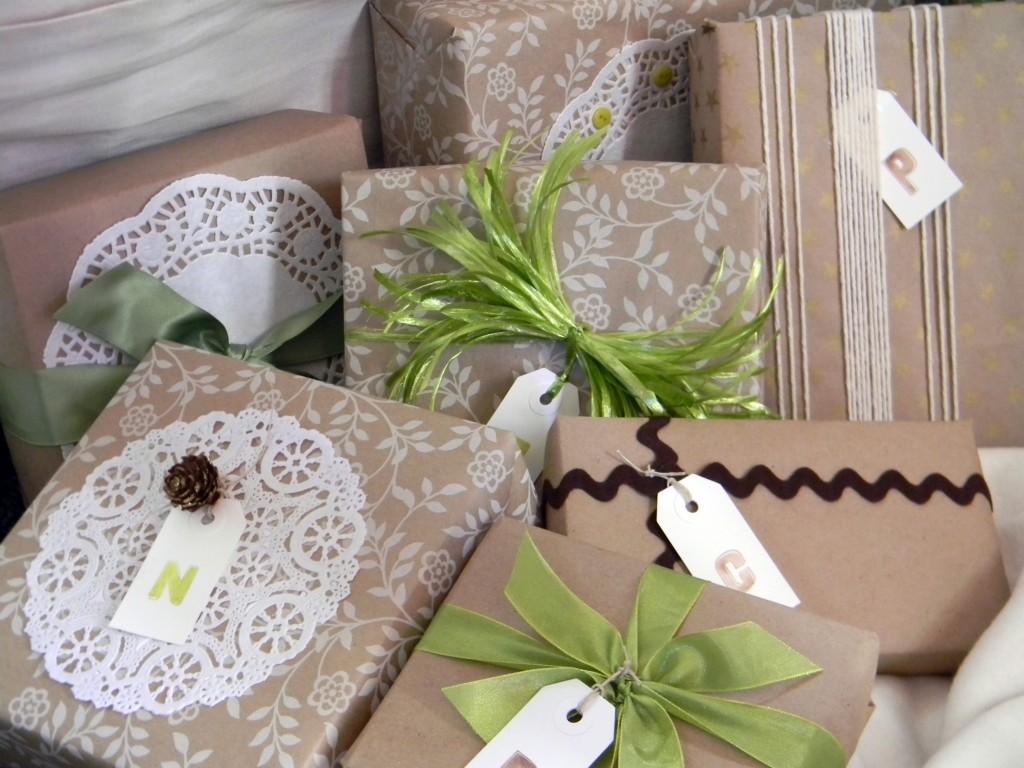 The yarn pom-pom was my kids favorite.
They all wanted one on their package.
I guess I'll be making more pom-poms today.
I think it had been at least 30 years since I made one.
I forgot how fun and easy they were to make.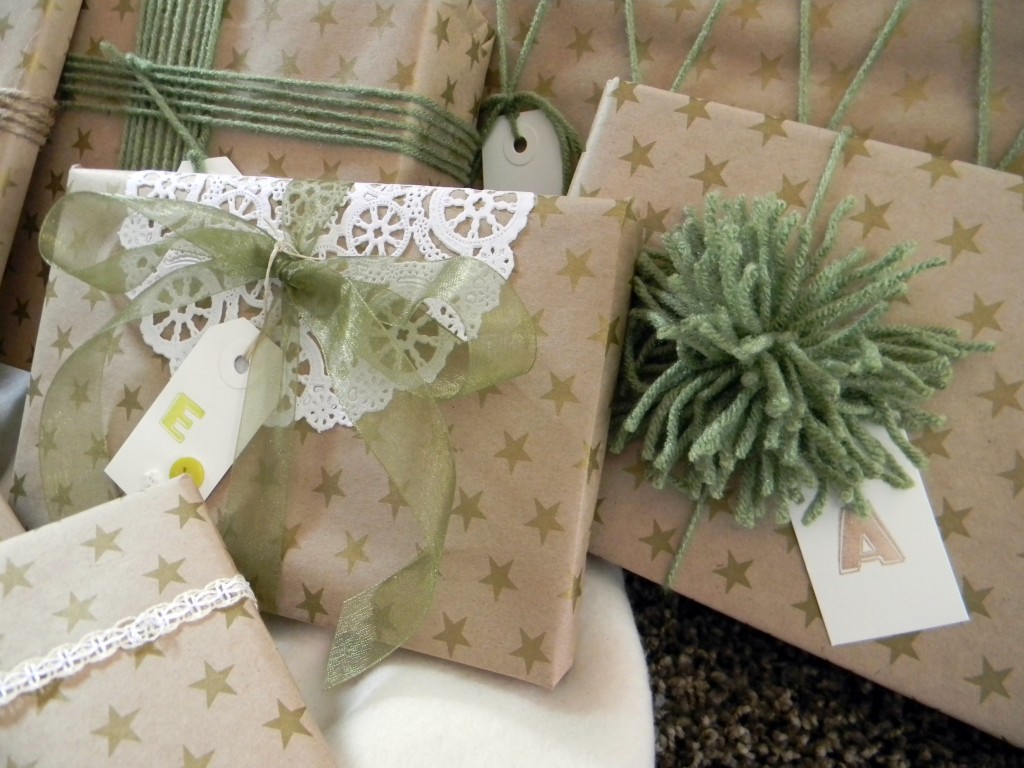 Just 5 more gifts to wrap and I'm finished.
What about you?
Does Santa wrap gifts at your house?
He doesn't at mine. He's too tired and gift-wrapped out!
Merry Christmas and happy wrapping!