I always feel weird about trashing so many food boxes. I love the typography and the brilliant colors so I decided to start making things out of them. My first attempt is bookmarks. What does it say about me that I rarely pull out my sewing machine and when I do it's to sew on paper? Maybe I have a fear of fabric.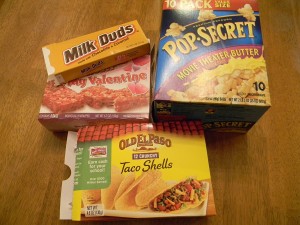 I started by opening the box all the way.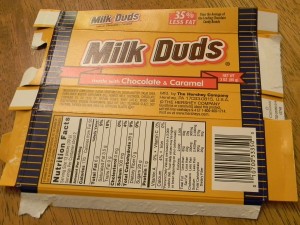 Once I decided on the size and what I wanted included in the bookmark, I used my paper cutter to get a straight cut.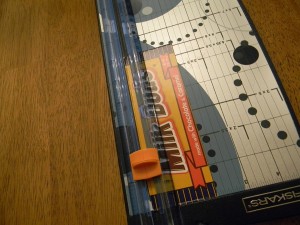 My bookmarks range from 5-7″ long and 1 3/4- 2 1/2″ wide.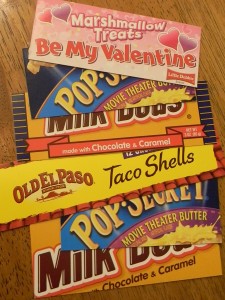 I simply made a zig-zag stitch all the way around the piece.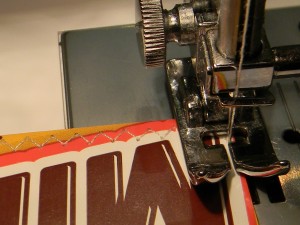 And stitched a ribbon to the top in the center.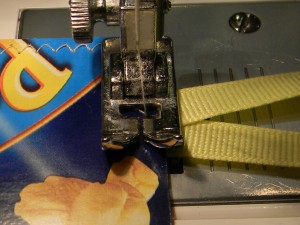 I think they would look great with different color thread, but since I don't sew much I don't have a great selection to choose from.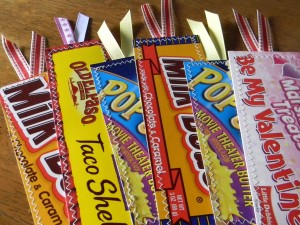 The kids love them, so I'm hoping they'll use them often. BTW, does anyone know of books a 5th grade boy would enjoy reading? My boys always start struggling with reading about this time until I find books or series they enjoy. Zachary is loving reading right now because of "A Series of Unfortunate Events", but I have to have something else ready for him once he's finished with this series. Any suggestions?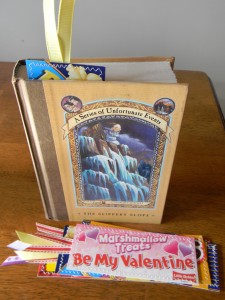 Oh, and thank you to all my wonderful new followers. I've had google friend connect up for less than 2 weeks and I already have over 100 friends. And to all of you who follow me through RSS feed. I love you for being with me from the beginning. You all are the reason I blog and am able to continue blogging. So thank you!