Decorating for Halloween is fun, but I was more then ready to take down the skeletons, bats and ghosts. I love pumpkins, leaves and the beautiful colors of Fall. I also like that I haven't bought any new supplies or decorations yet this year. I'm still tweeking the decorations, but this is what my home looks like at this point.
Fireplace Mantel: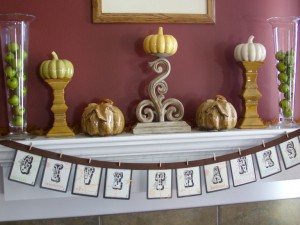 Sofa table in living room: I think I'm going to put some paper or fabric behind the "give thanks" frame.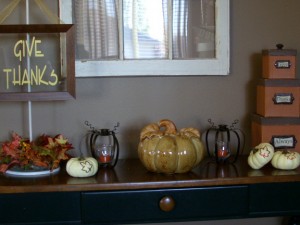 Living room: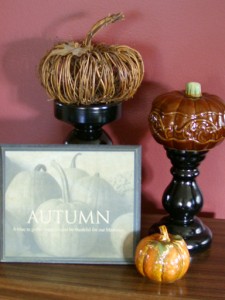 Living room: I printed the turkey picture from The Graphics Fairy. I love her.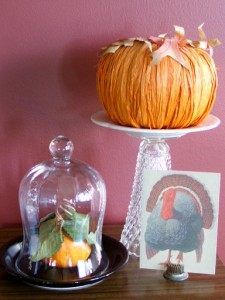 Dining room: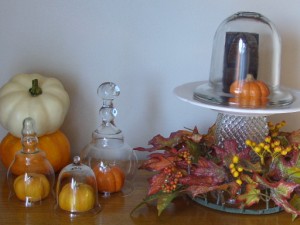 Dining room: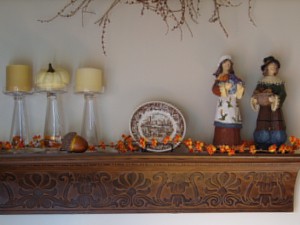 More pumpkins in the Living room: I've had the raffia pumpkins for 16 years. They were a trade at a Crafts Fair.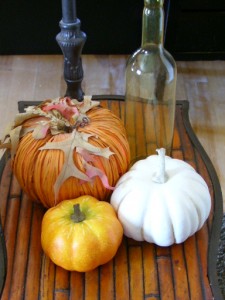 The weather this week is amazing. Perfect Fall weather, sunny and in the 60's all week.
I'm joining Holiday Highlights at The DIY Showoff.
Today is my oldest son's birthday. Happy Birthday to you, Happy Birthday to you, Happy Birthday dear Christopher, Happy Birthday to you! Hope you're doing something fun today! Cute picture!