What do you do in the car on long trips? I usually read, sleep, listen to music, eat, talk to hubby and the kids, write, but sometimes I want to craft. Emilee saw a bracelet in the mall (I can't remember which store) she really liked, but it was $10. I told her I could make it for a lot less, so I did. I started with this glittery bracelet from the dollar area at Target and some embroidery floss I already had. Please excuse most of the pictures, they were taken in the car.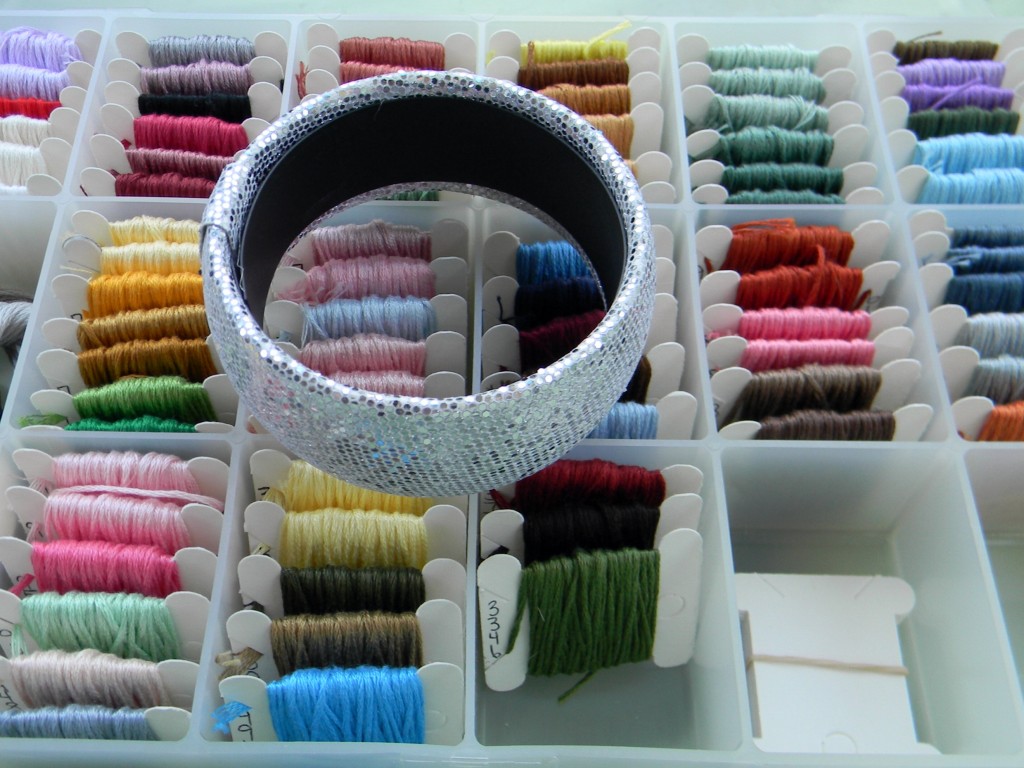 I didn't want the glittery fabric so I tore it off. But it didn't want to come off easily. There were still a few pieces stuck to the inside. I also kept the center piece to use later.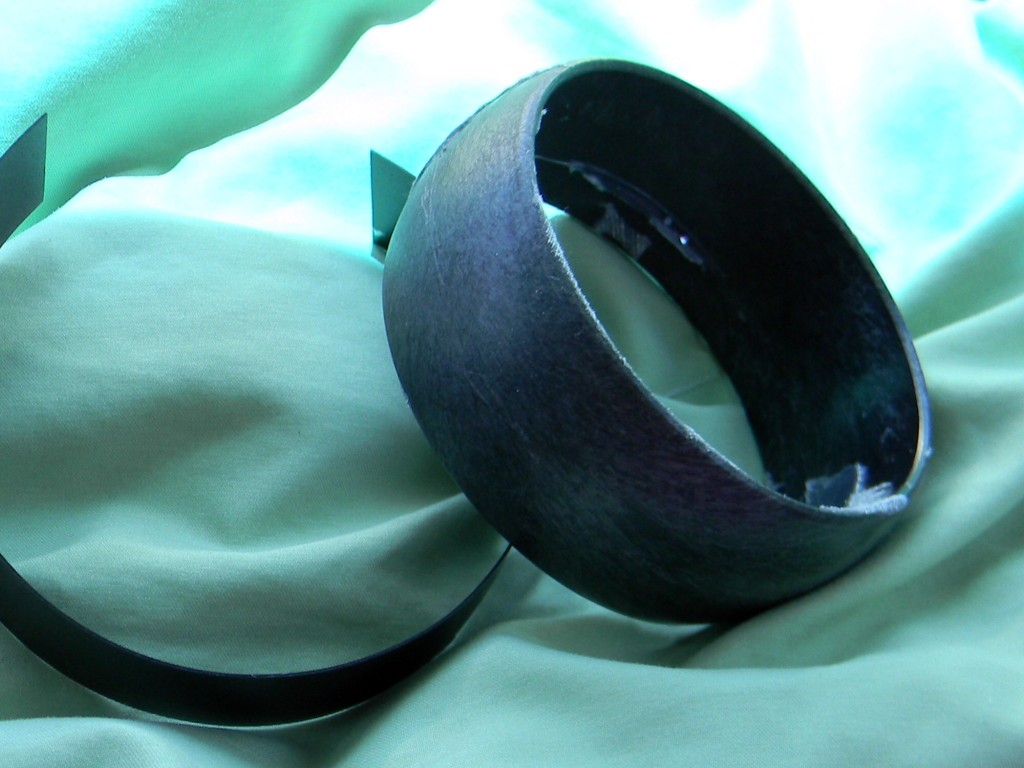 I tied the first color of floss onto the bangle and started wrapping.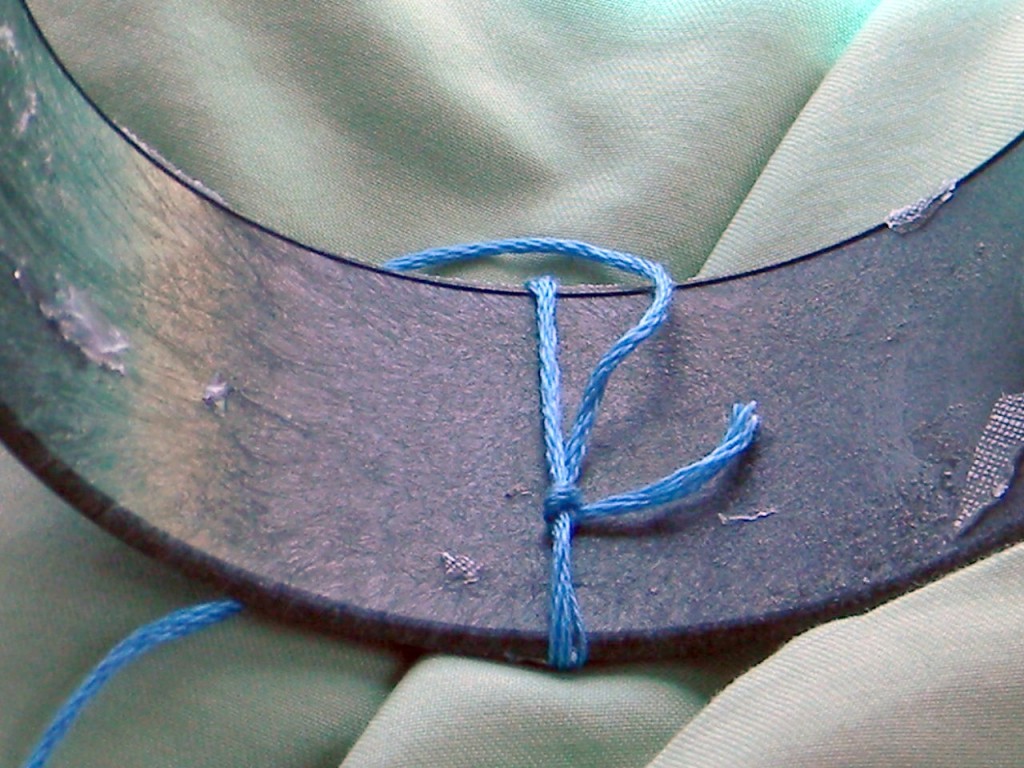 Keeping the strands close together.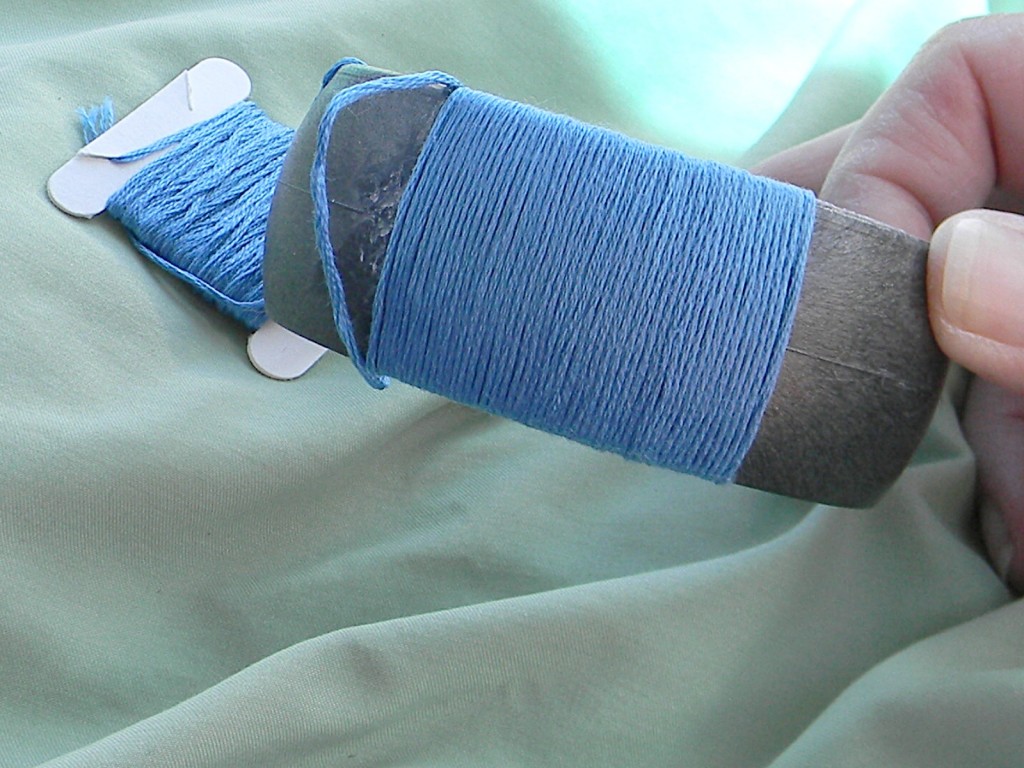 It's easy to add another color by tying the two stands together. Just make sure the knot is on the inside.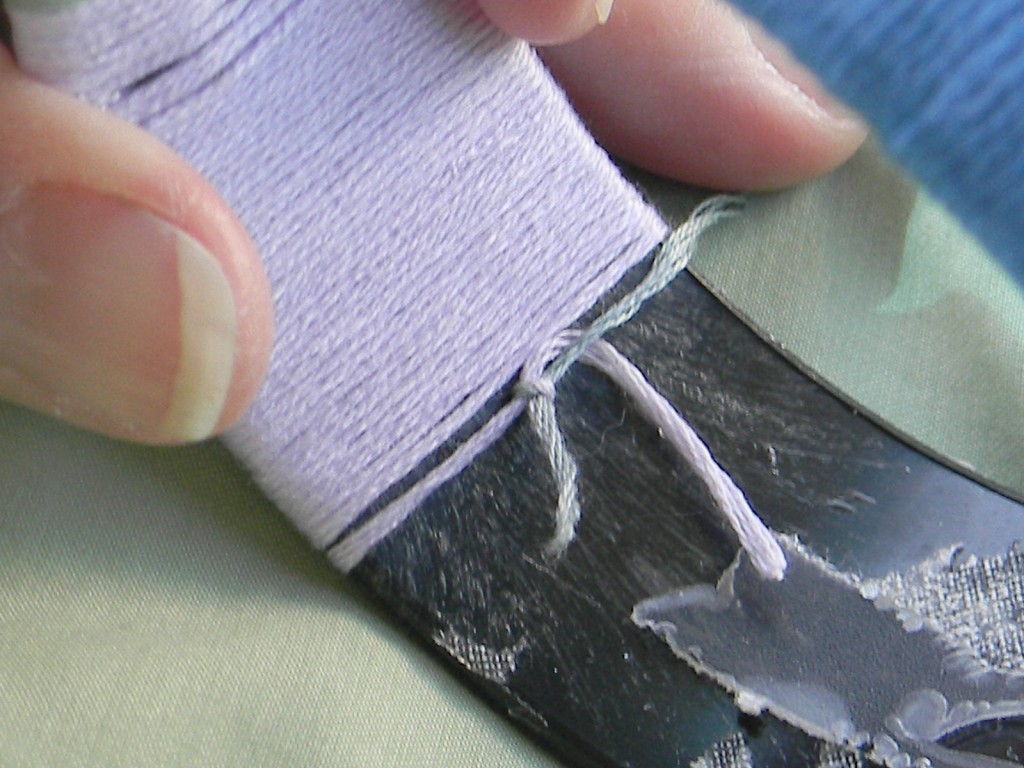 Continue wrapping keeping the ends of the floss under the wrapped strands. There's no need to glue anywhere if the stands are kept tight and close together. Once you've add all your colors and are at the end just time the last piece onto the first piece.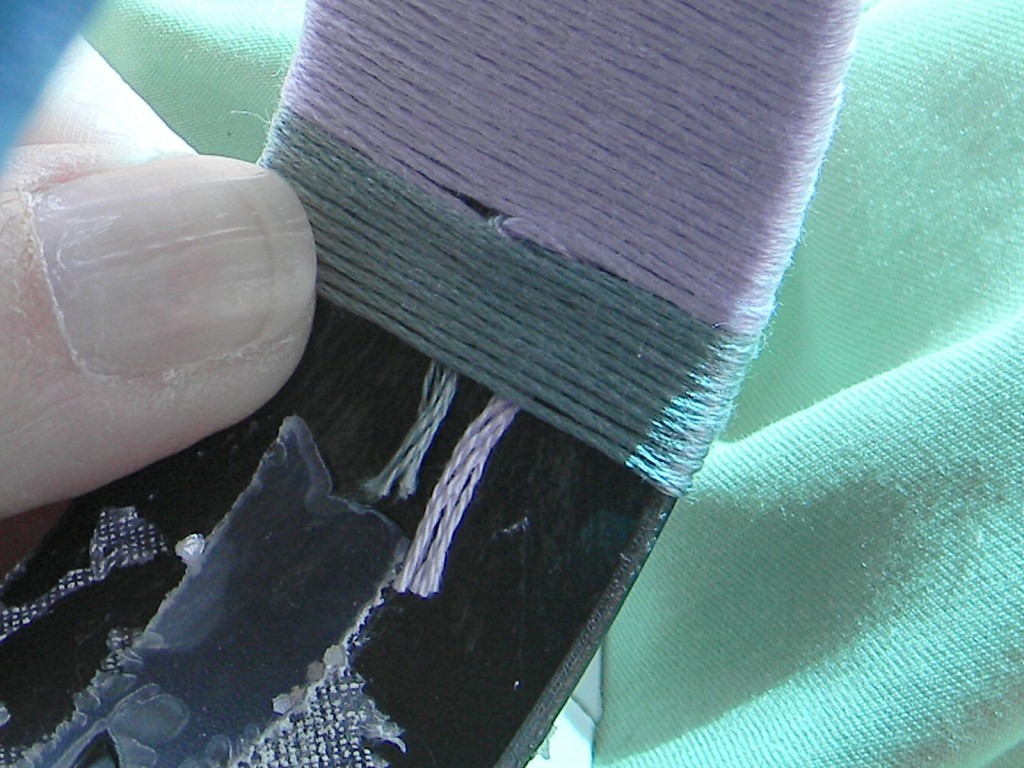 Once we got to the hotel I hot glued the center back into the bracelet. The other bangles I have don't have a center piece, so I just cut a piece of felt to size and adhered it inside the bangle.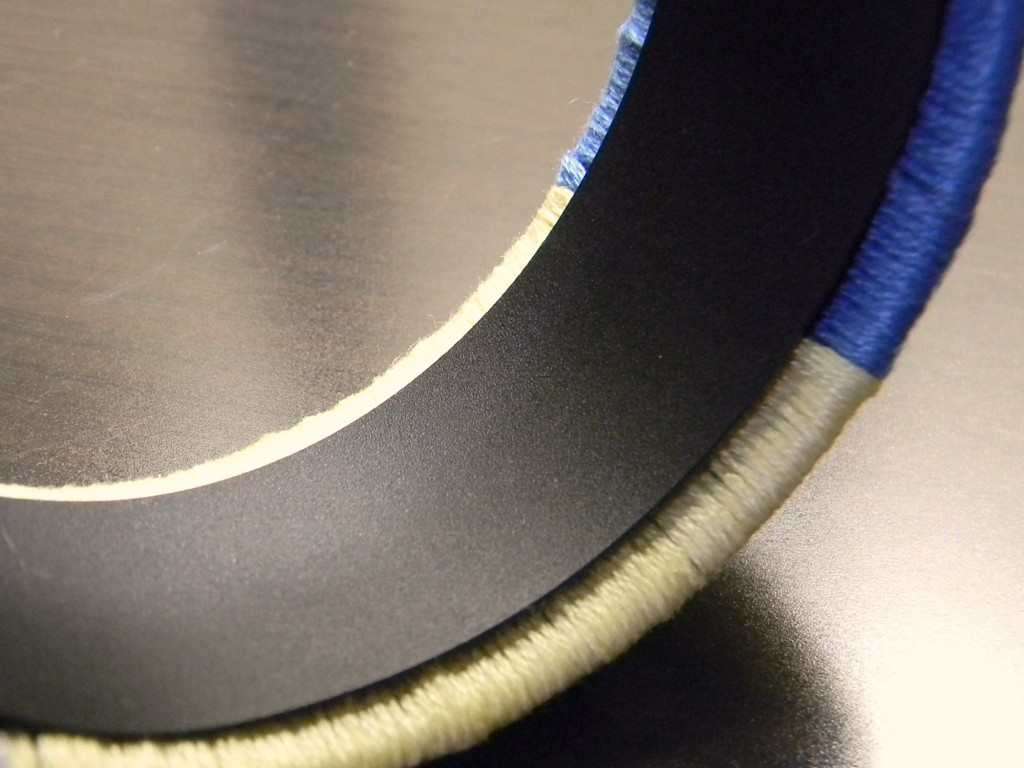 I used 5 different colors. The bracelets in the store had about 7 different colors.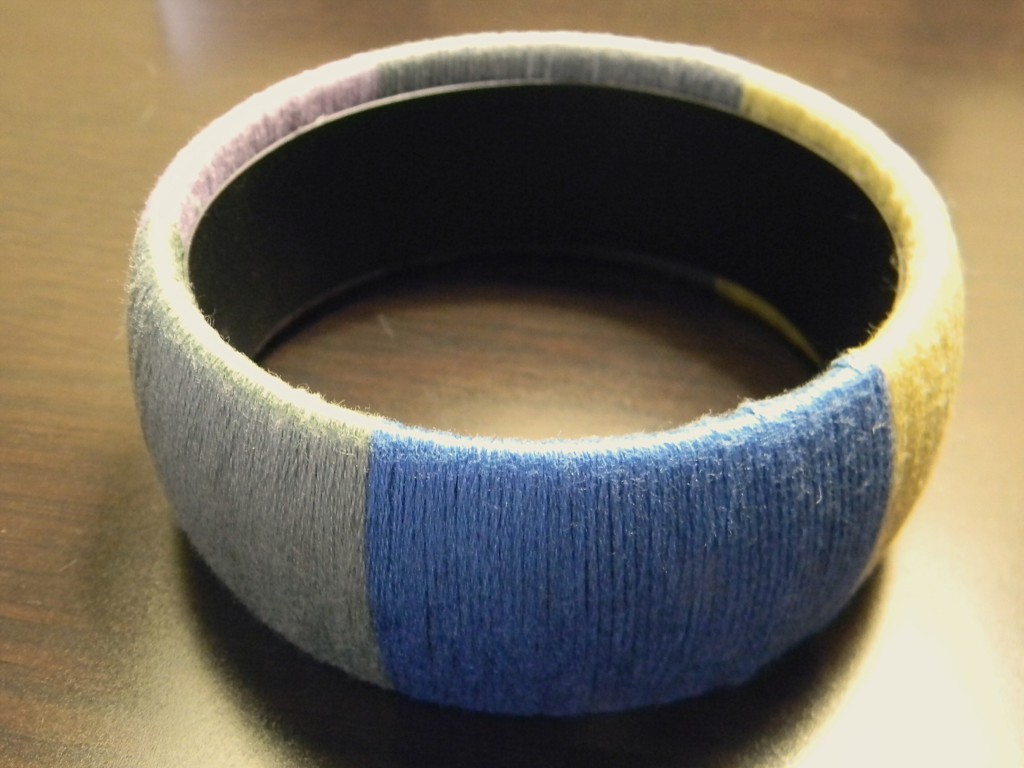 Here's one more picture of me wearing it. Emilee decided she wanted brighter colors so I made another one for her.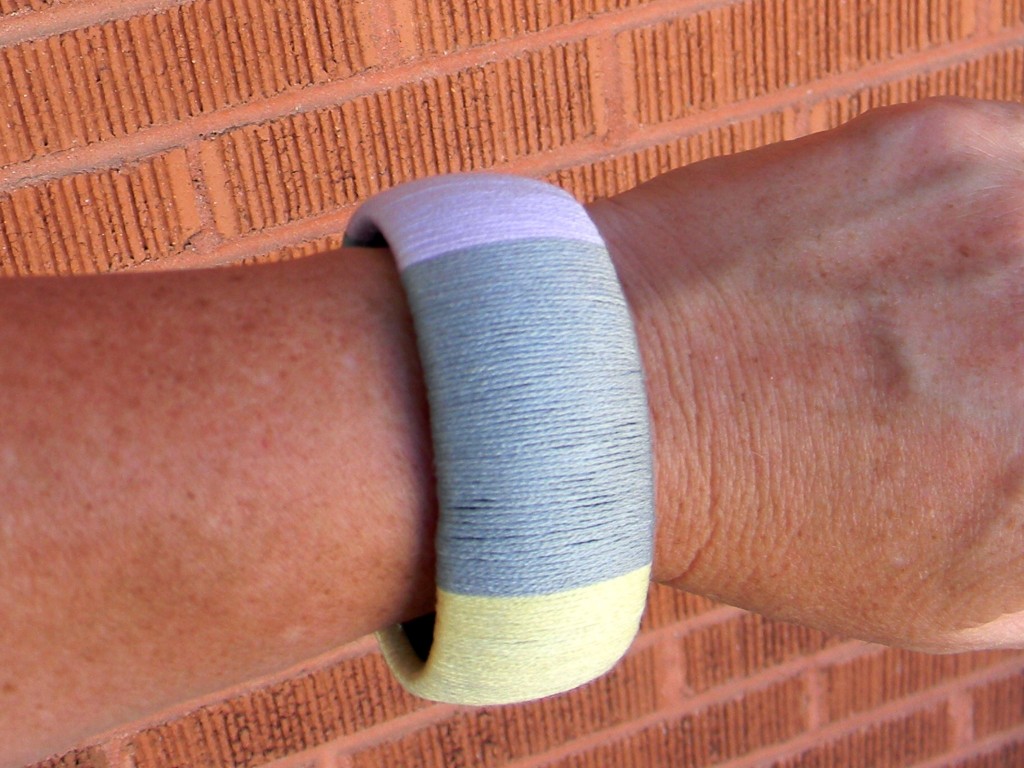 You can also check out my sweater wrapped bracelet here and my magazine covered bracelet here.
I'm linking to these awesome blog parties:
Trash to Treasure Link Party at Sassy Sites
Tutorial Tuesday at Hope Studios
Get Your Craft On at Today's Creative Blog
FFA Link Party at Sassy Sites
Tickled Pink at 504 Main
Friday Fun Finds at Kojo Designs
Show and Tell Saturday at Be Different Act Normal
Think Pink Sundays at Flamingo Toes
Sundae Scoop at I Heart Naptime
DIY Project Parade at The DIY Showoff
Made By You Monday at Skip to My Lou
DIY Under $5 at A Little Tipsy
Pity Party at 30 Days Handmade