I was at a new store a couple weeks ago and I really loved the simplicity and beauty of one of the centerpieces. I love fresh flowers and usually have them at least somewhere in my house, but keeping them fresh and looking great on the dinner table was a problem. I was having to change them too often. This easy floral centerpiece isn't real but it looks pretty great and I don't have to worry about changing it until I want too. The best part of this centerpiece is you need a variety of flowers and glass containers so you can just use what you have available.
Supplies needed:
variety of flowers
glass containers
tray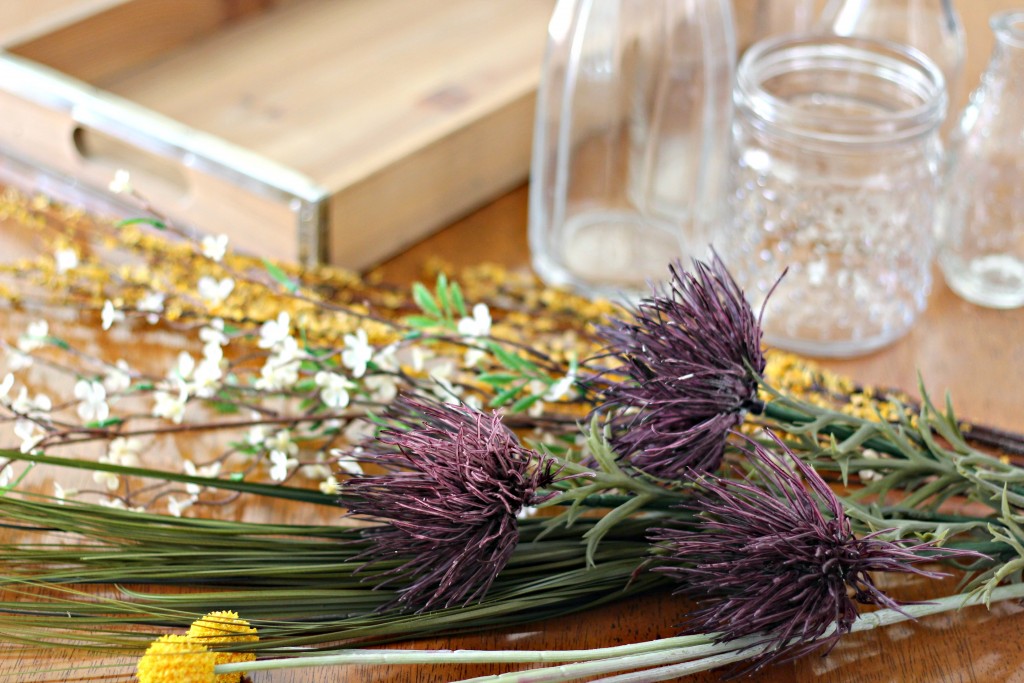 I like using a tray when creating a centerpiece. It makes the whole centerpiece portable and easy to move if needed. Since we have a small table I usually move it for dinner. I chose a rustic wood tray for this centerpiece. I like the contrast of the wood and colorful flowers.
Use a variety of clear glass jars in different shapes, styles, heights and sizes for added interest. I used a carafe, milk bottle, small vase, cylinder vase, and textured jar. Look around your house to see what you have available.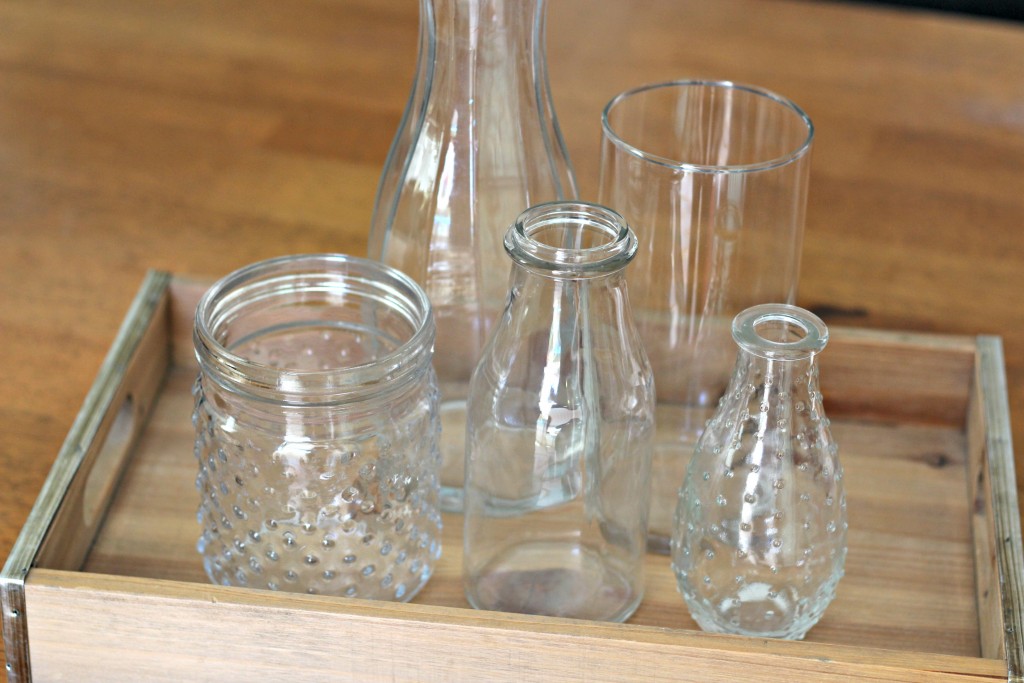 I chose a variety of flowers in colors and textures to add even more interest. It's kind of a wild flower and natural look. You probably have some flowers available but if you don't I would suggest buying a variety of heights, colors, textures and shapes.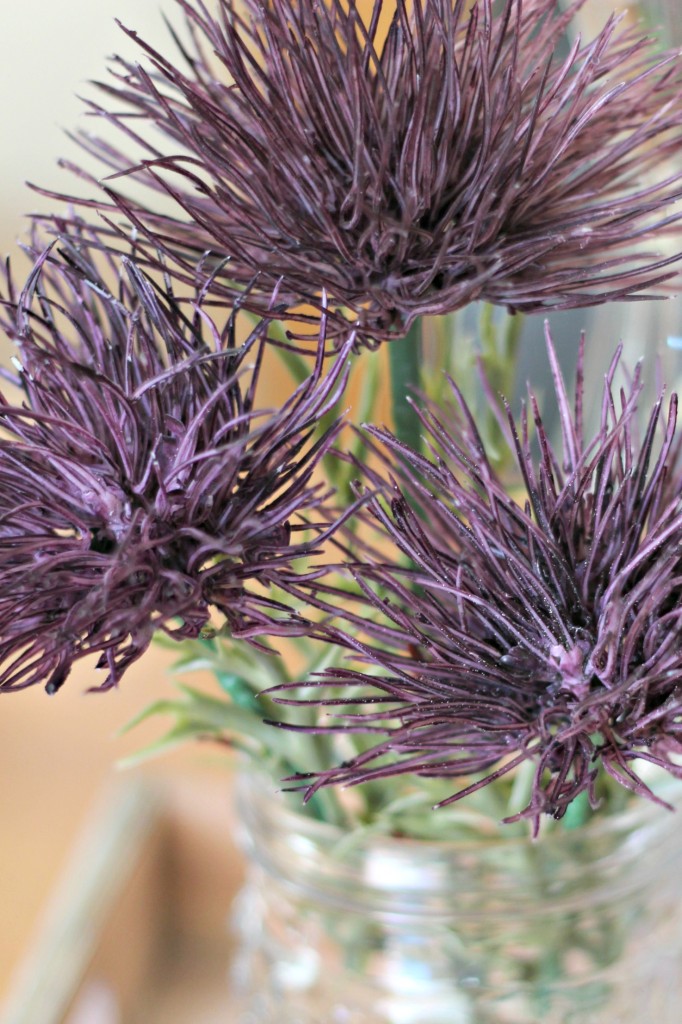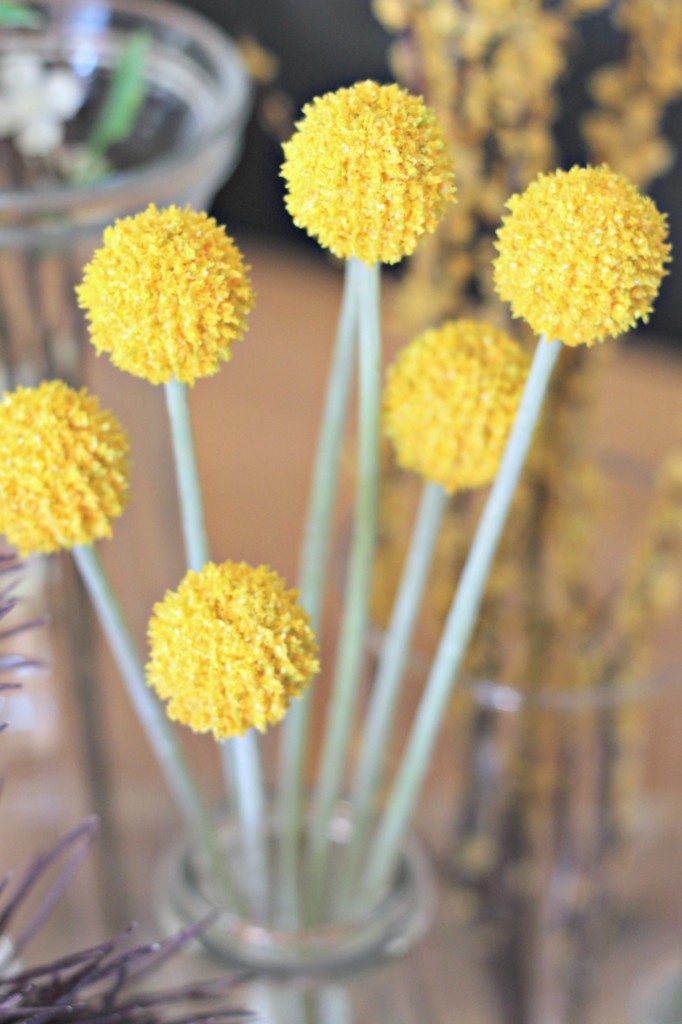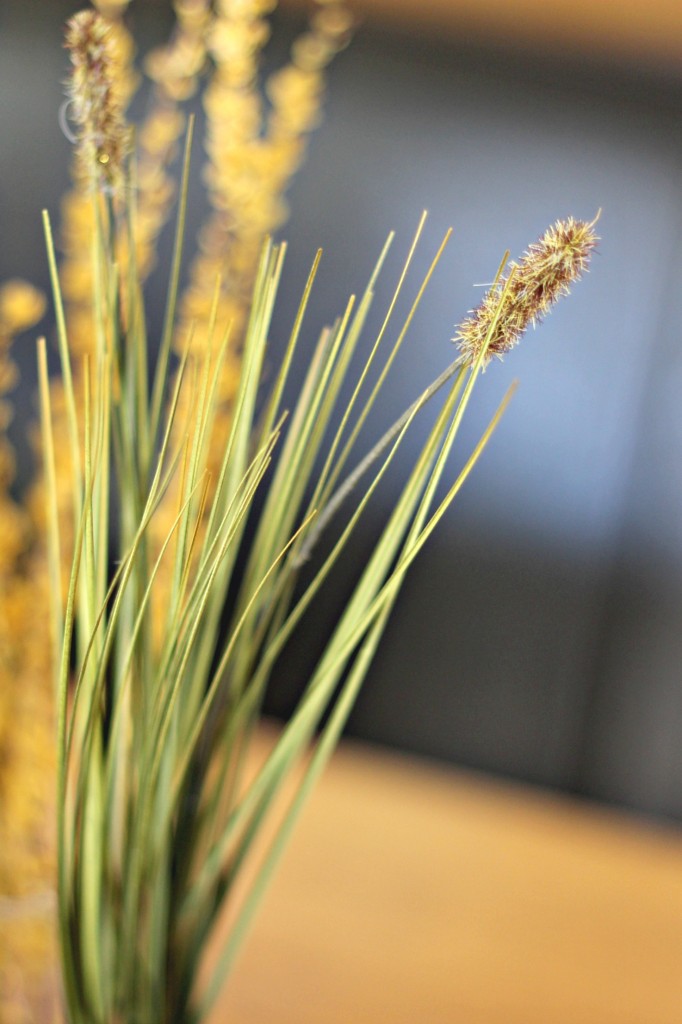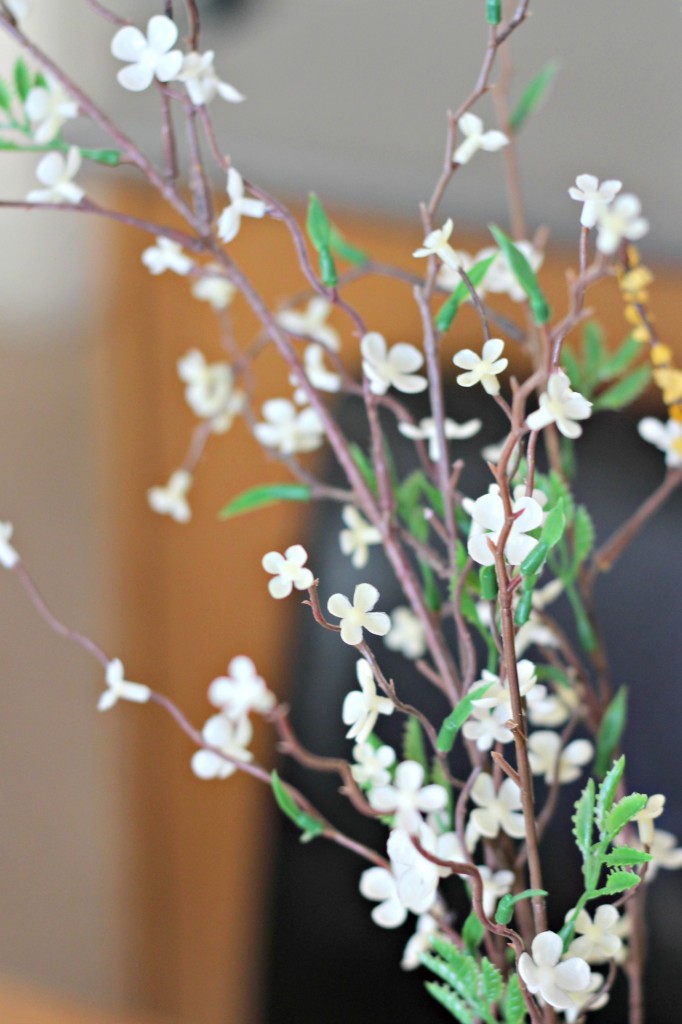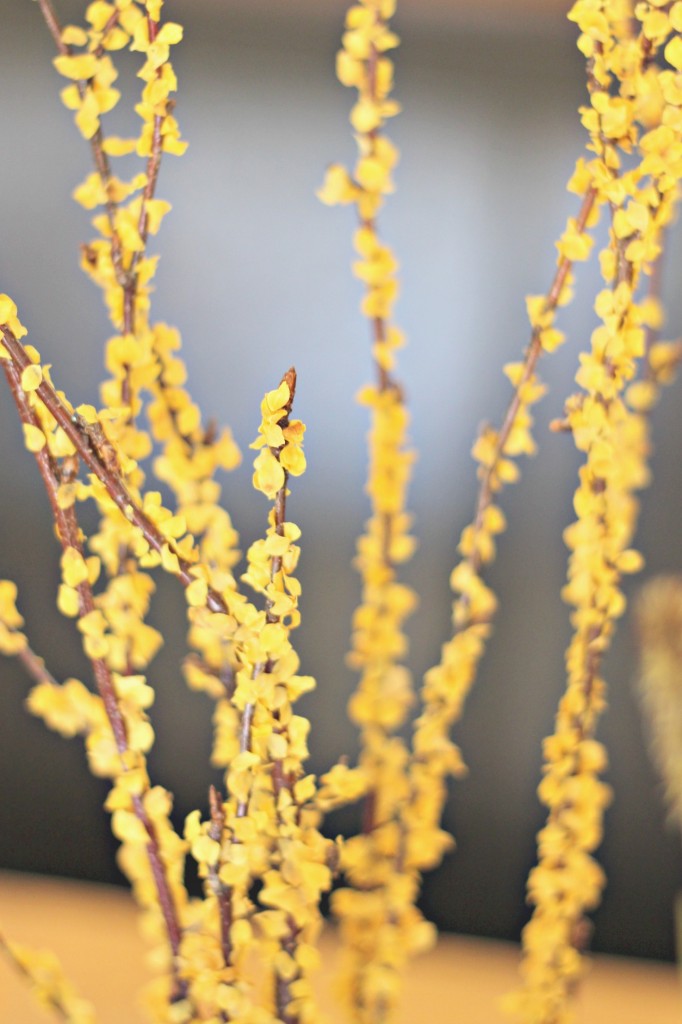 Artificial flowers look so great now that I don't feel guilty using them. Purple isn't my favorite color but I love the shapes of these flowers and how the look with the other ones.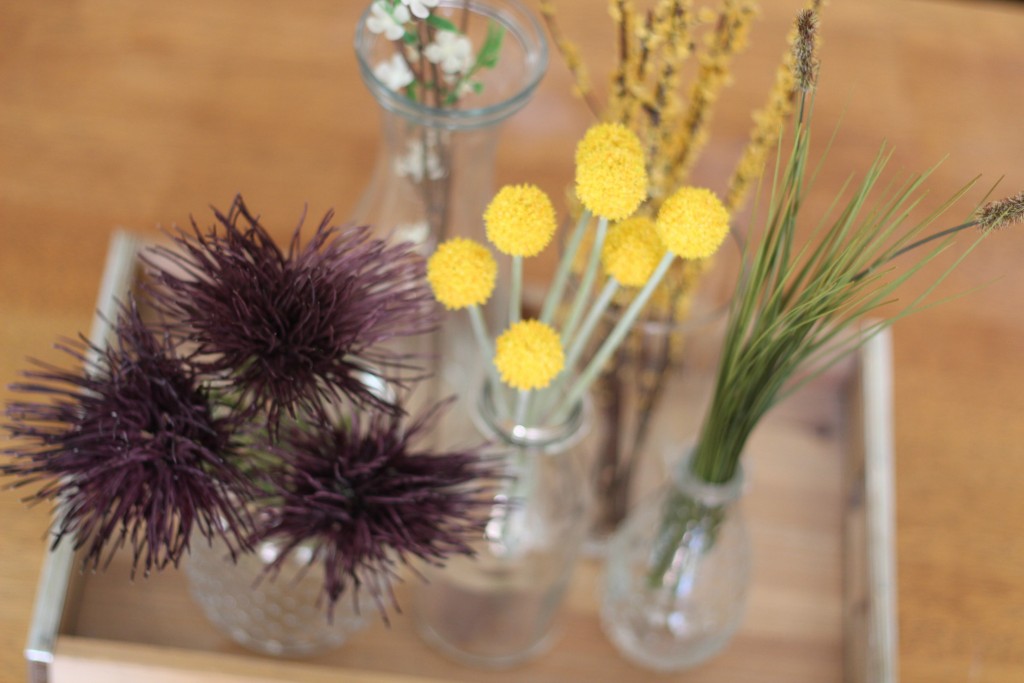 I have so many other projects I need to work on in my house that I'm glad I don't have to change the centerpiece any time soon. Plus I love how it looks.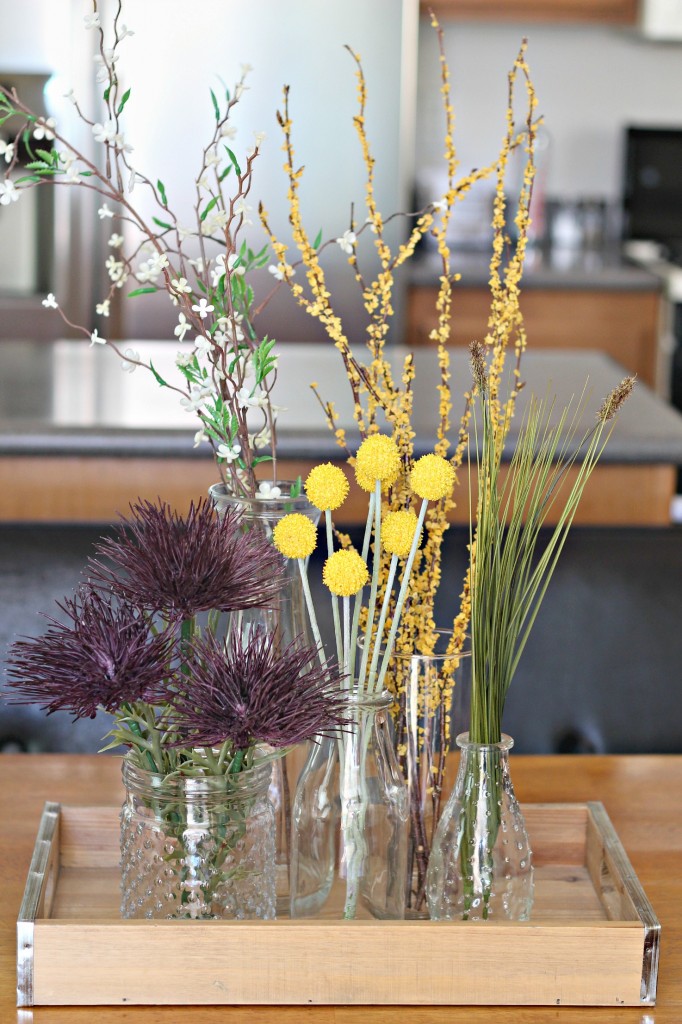 I'm thinking of changing out some of the flowers for leaves and different colored flowers for Fall. I love fast and easy decorating ideas.