Amanda has a pretty eyelet sundress she loves. She could wear it so many different ways; a shirt under it, a cardigan over it, or a shirt over it as a skirt. But it was getting too short and we had already let out the straps as much as we could.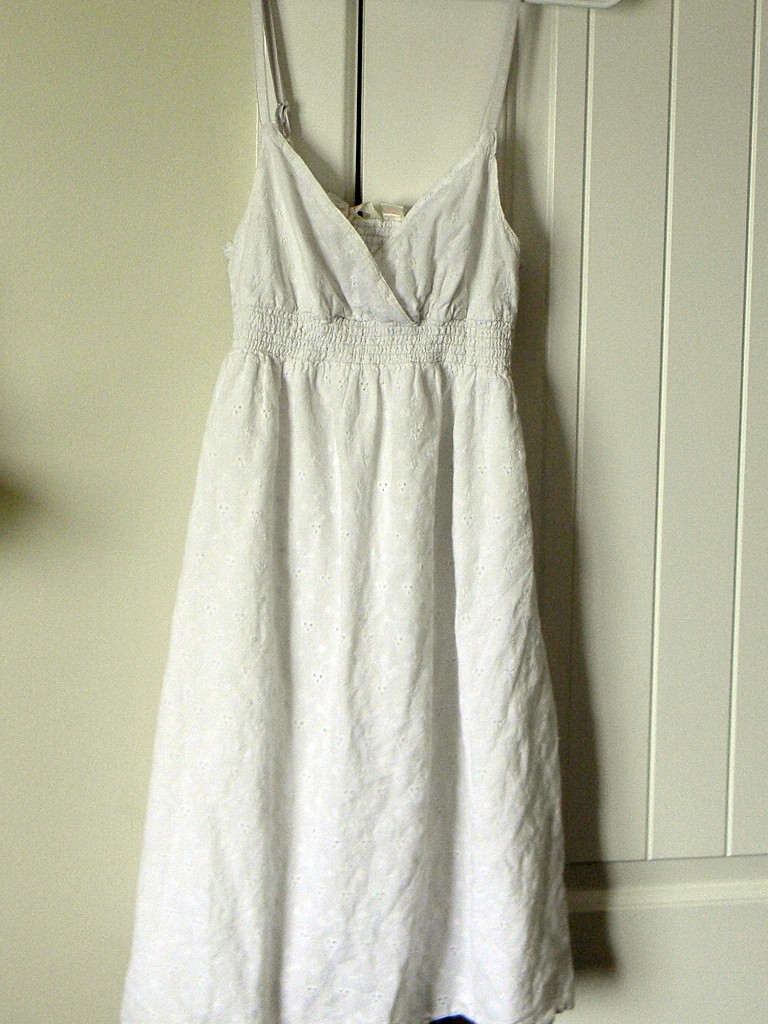 I was about to pass it down to Emilee when I had a great idea. Since it has a shirred elastic waist I decided to cut off the top of the dress and convert it to a skirt.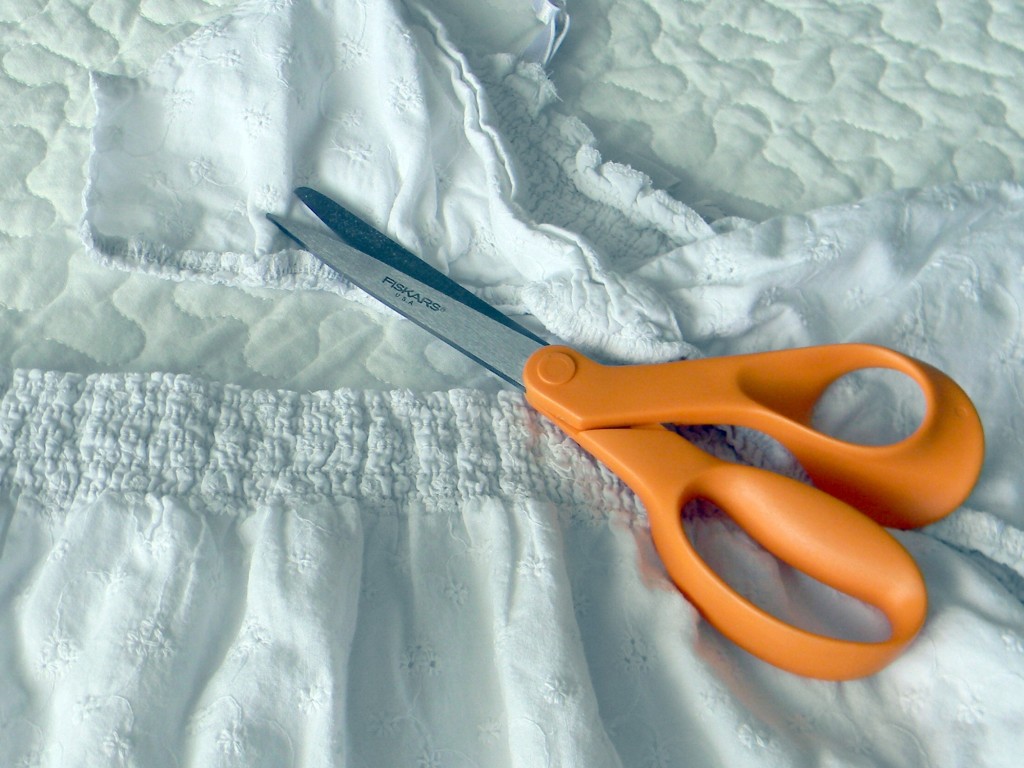 I was going to sew around the top of the skirt but Amanda liked how it looked so I just left it unfinished. It hasn't unraveled a bit.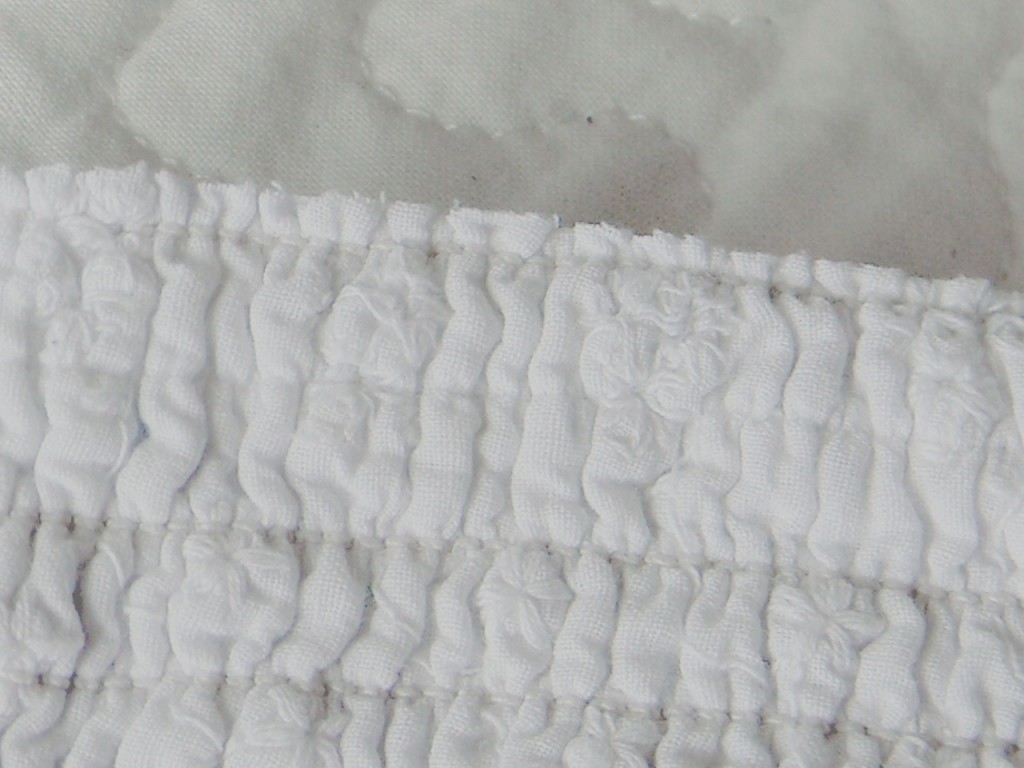 She wore it to church today so I made her come outside to model it for me.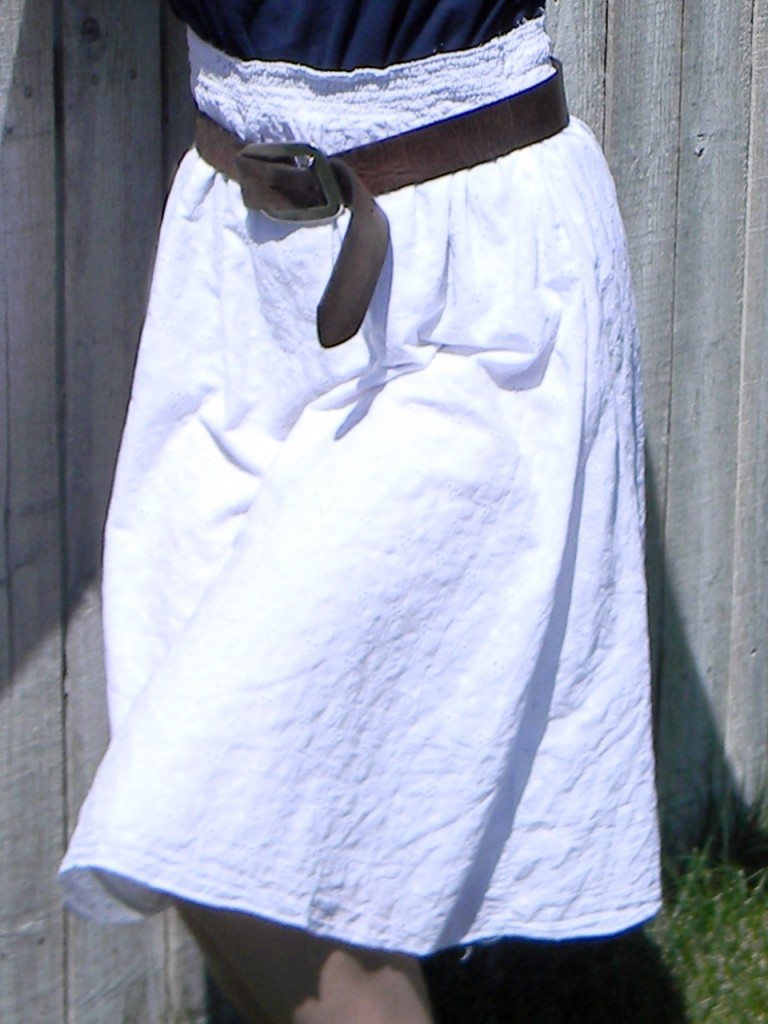 It looks really cute with the leather belt and boots.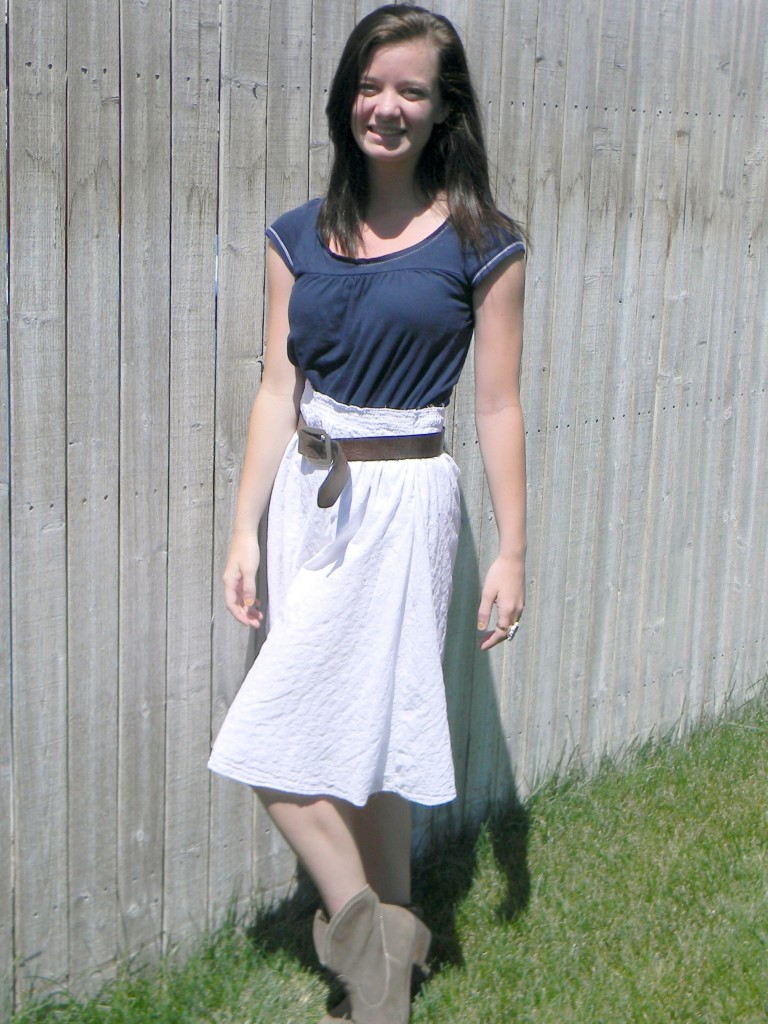 A view of the back.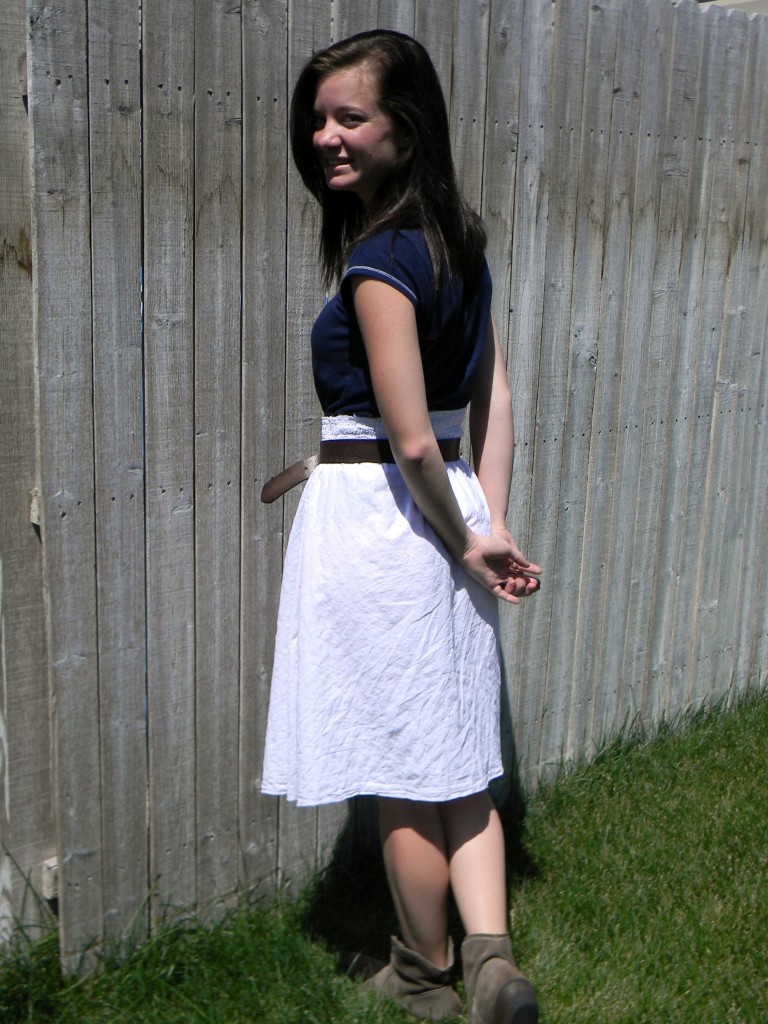 And one more picture as Amanda was twirling like a little girl. Now she has a pretty eyelet skirt to last her a few more years. I'm going to be looking for more outgrown sundresses to transform into cute skirts.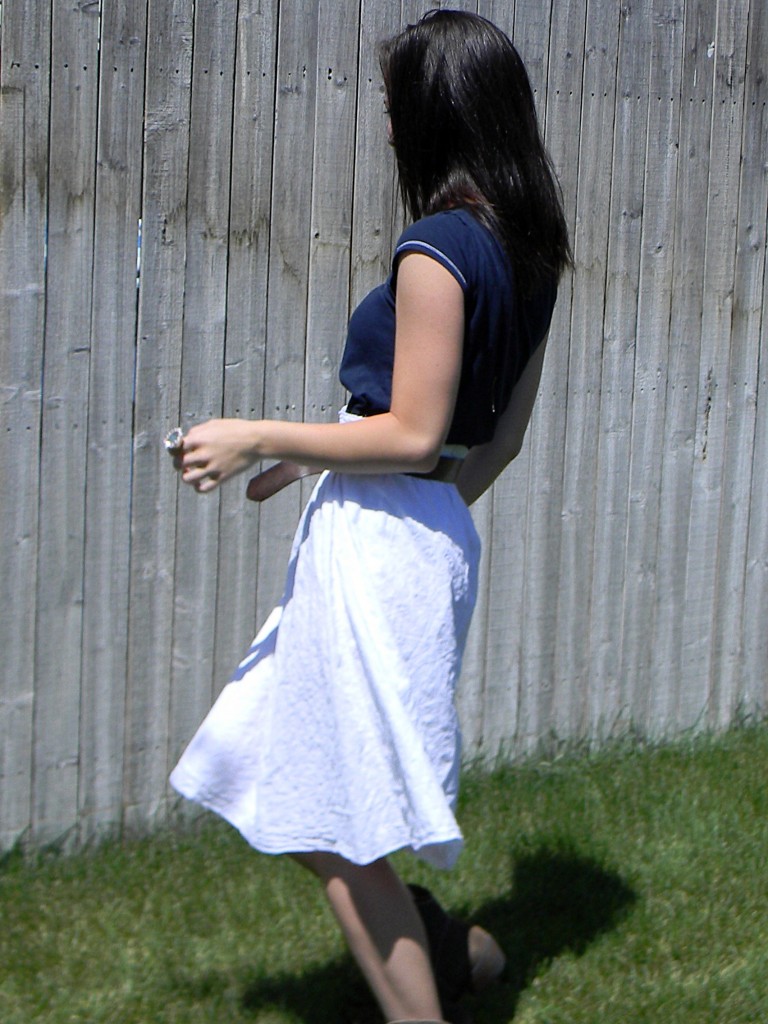 I'm linking to these awesome blog parties:
Topsy Turvy Tuesdays at I'm Topsy Turvy
DIY Under $5 at A Little Tipsy
Look What I Made at Creations by Kara
FFA Friday at Sassy Sites
Friday Flair at Whipperberry
Hodge Podge at It's a Blog Party
Weekend Bloggy Link Up at Serenity Now
Friday Fun Finds at Kojo Designs
Sunday Showcase Party at Under the Table and Dreaming
Check Out These Related Posts