5 Different Ways to Decorate Dollar Store Pumpkins
I love the dollar store. I can always find something there to cover in paint or decorate in some other way. I grabbed 5 of these pumpkins to decorate for Halloween, then I'm going to change them up for Thanksgiving.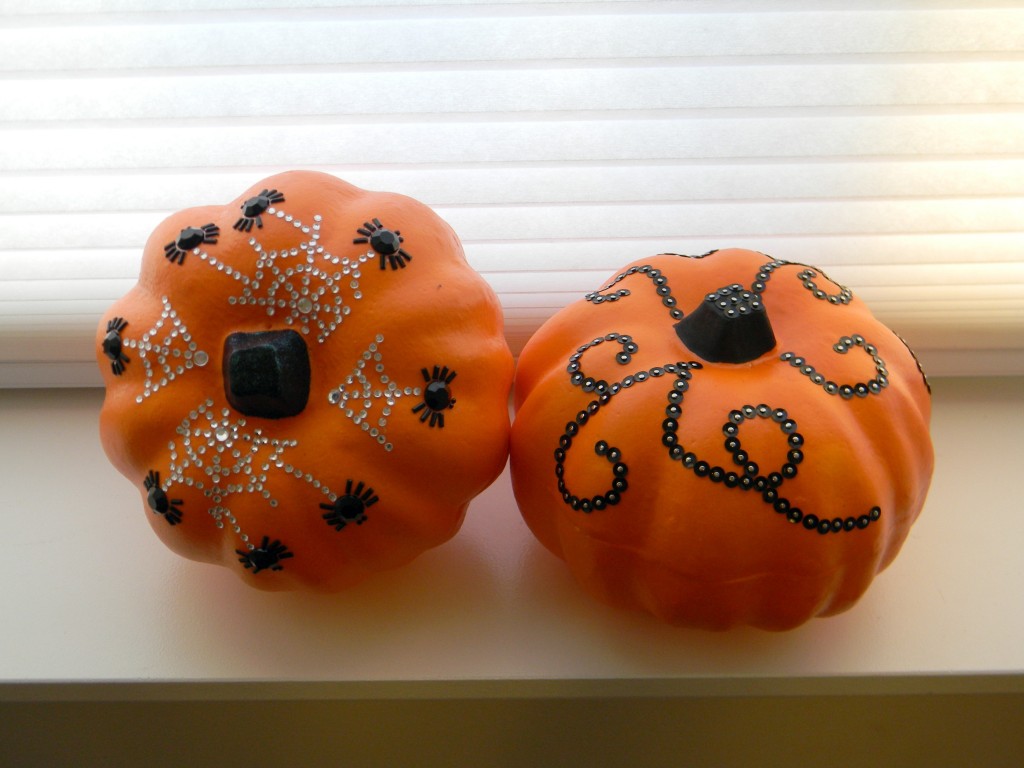 I used pre-made sticky rhinestones to decorate this one. Aren't the spiders cute.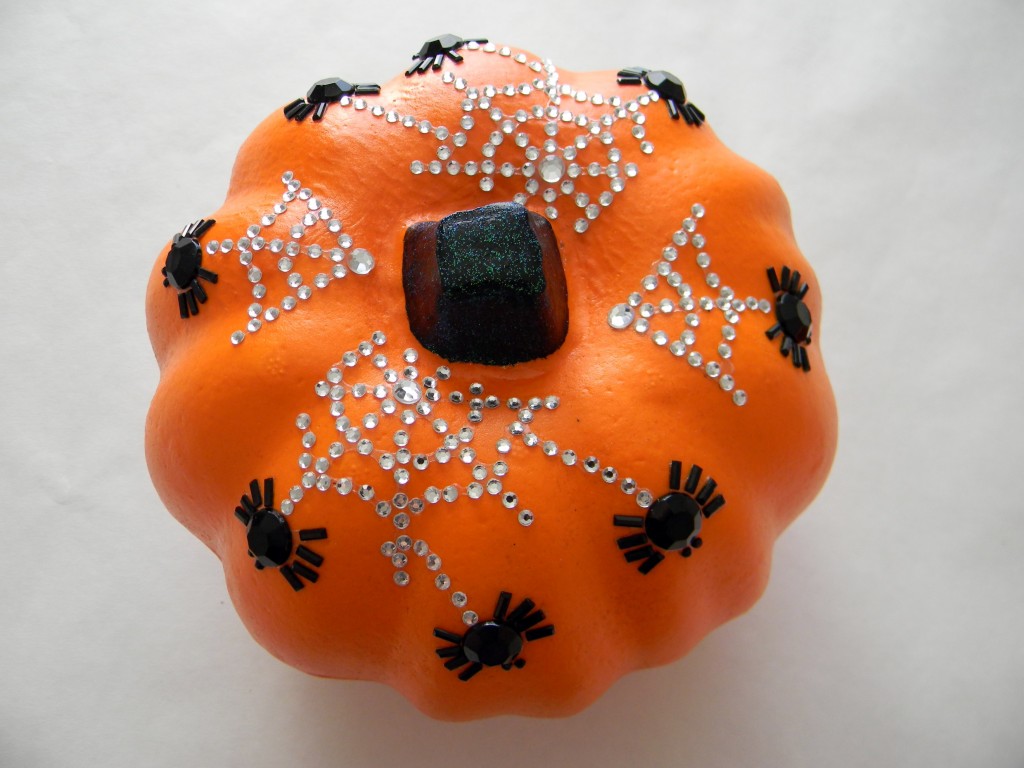 I used black sequins and pins to decorate the next one.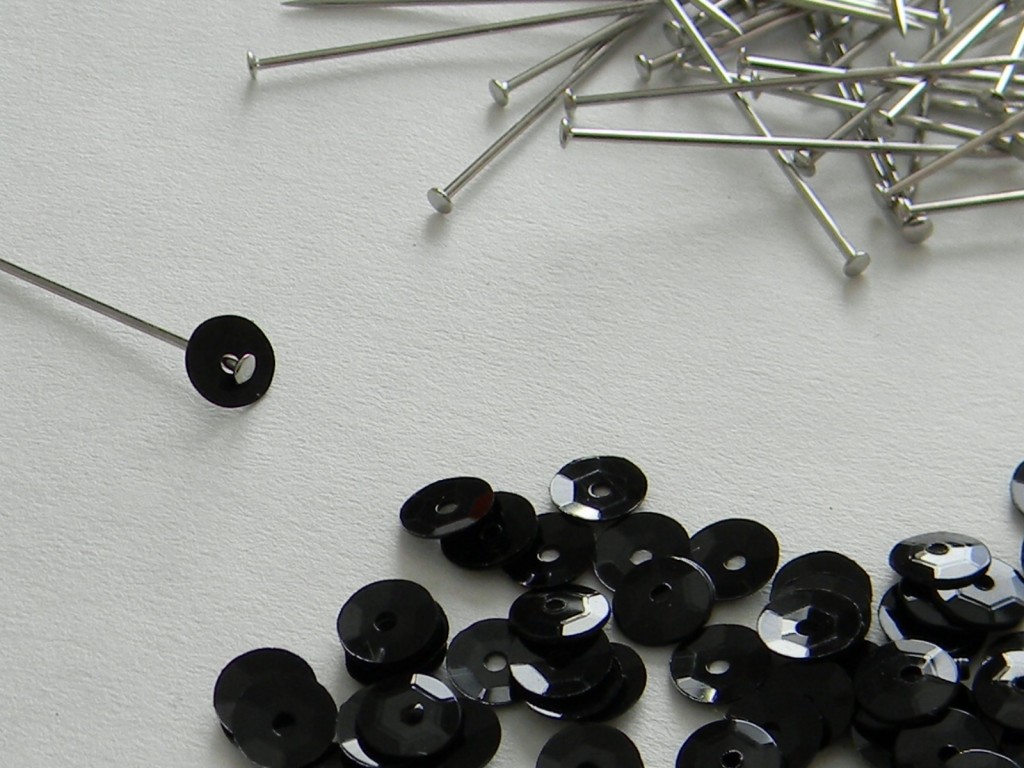 I just started sticking them in the pumpkin, forming a pattern.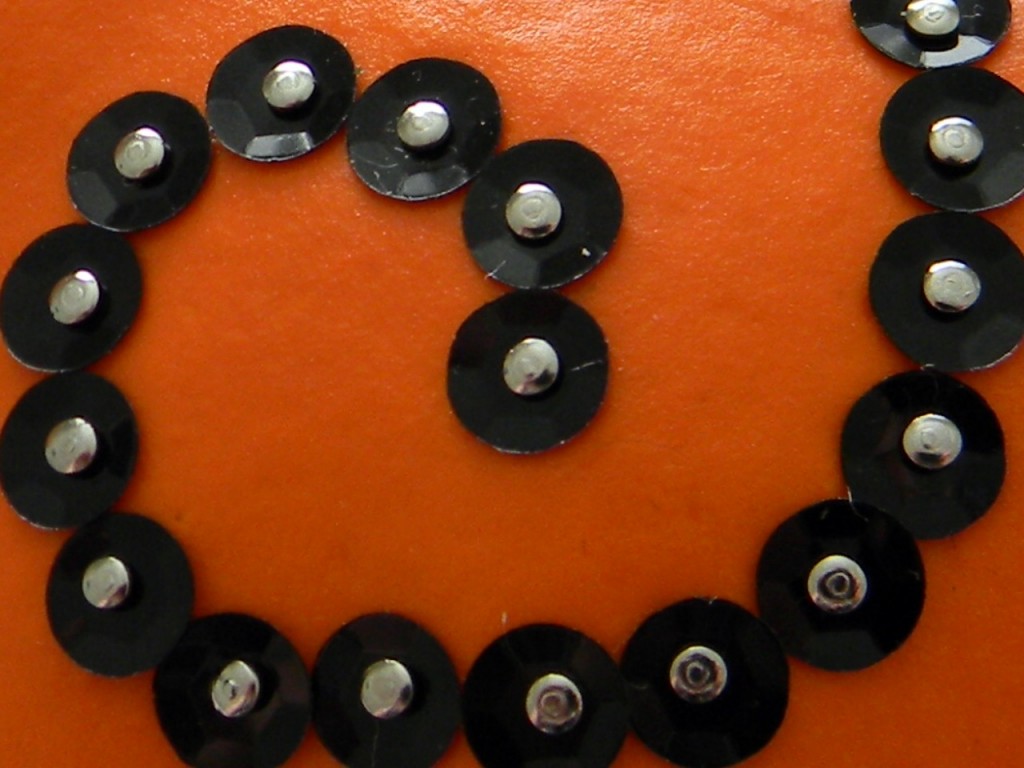 And this is what it ended up looking like.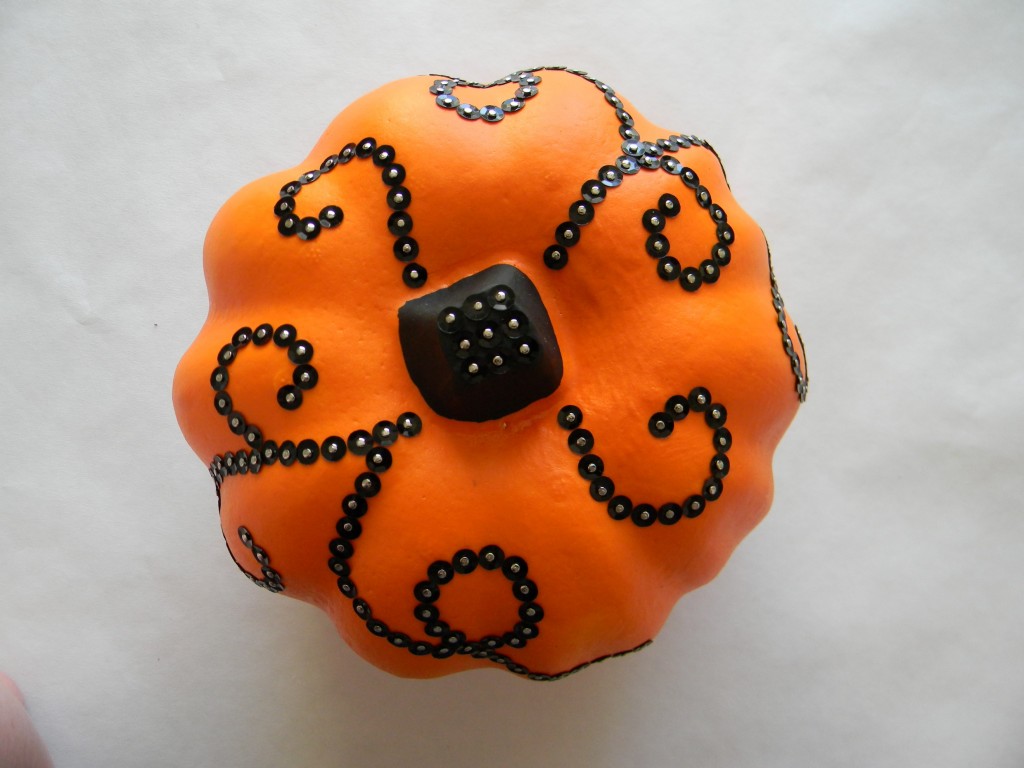 I used white accents in the next 3 because they're going to be in the dining area. White paint and a sponge were used to make the polka dots.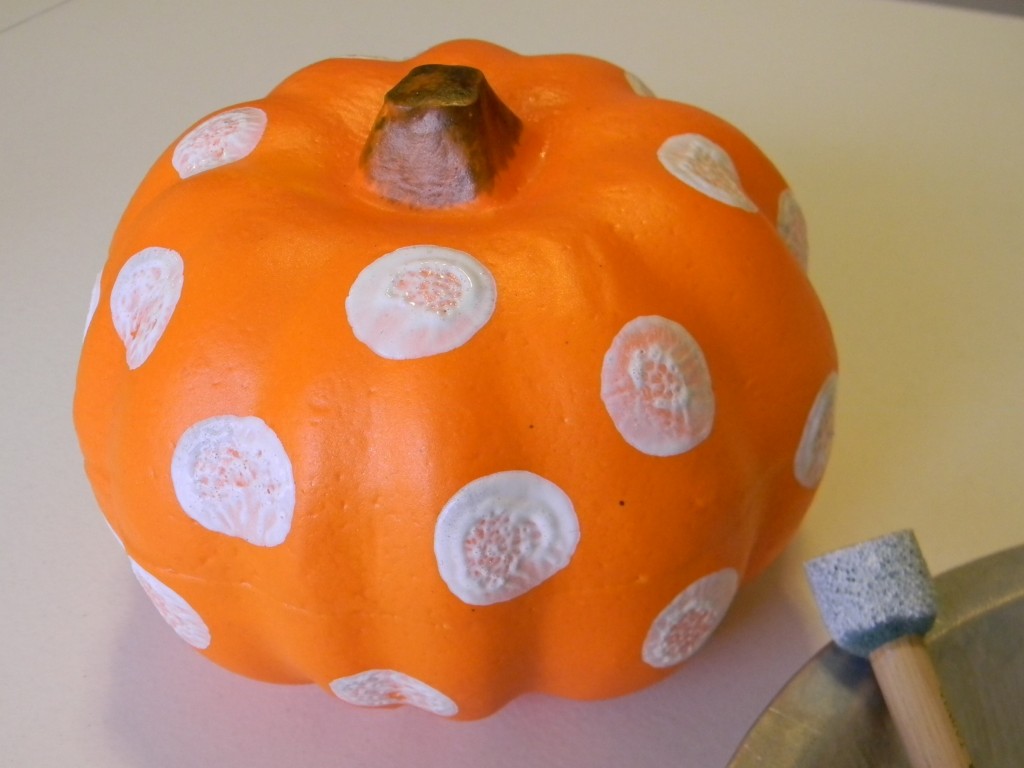 I wrapped this one in tulle and tied it off with a strip of tulle at the top.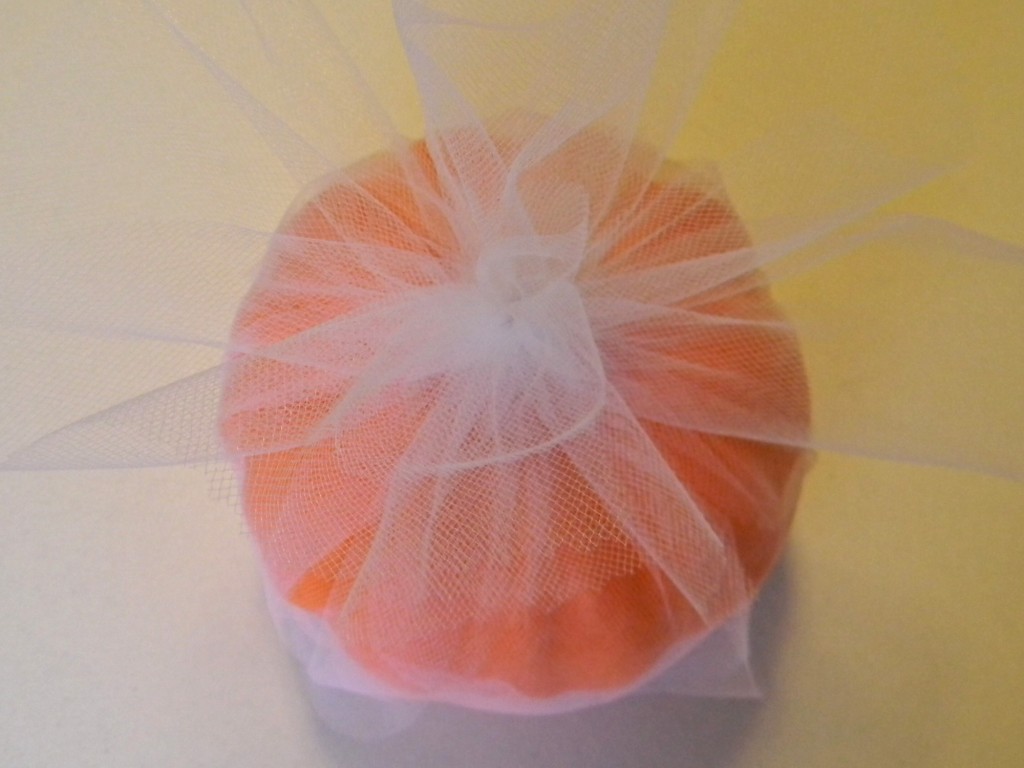 And on the last one I cut out a cute little spider using my Cricut.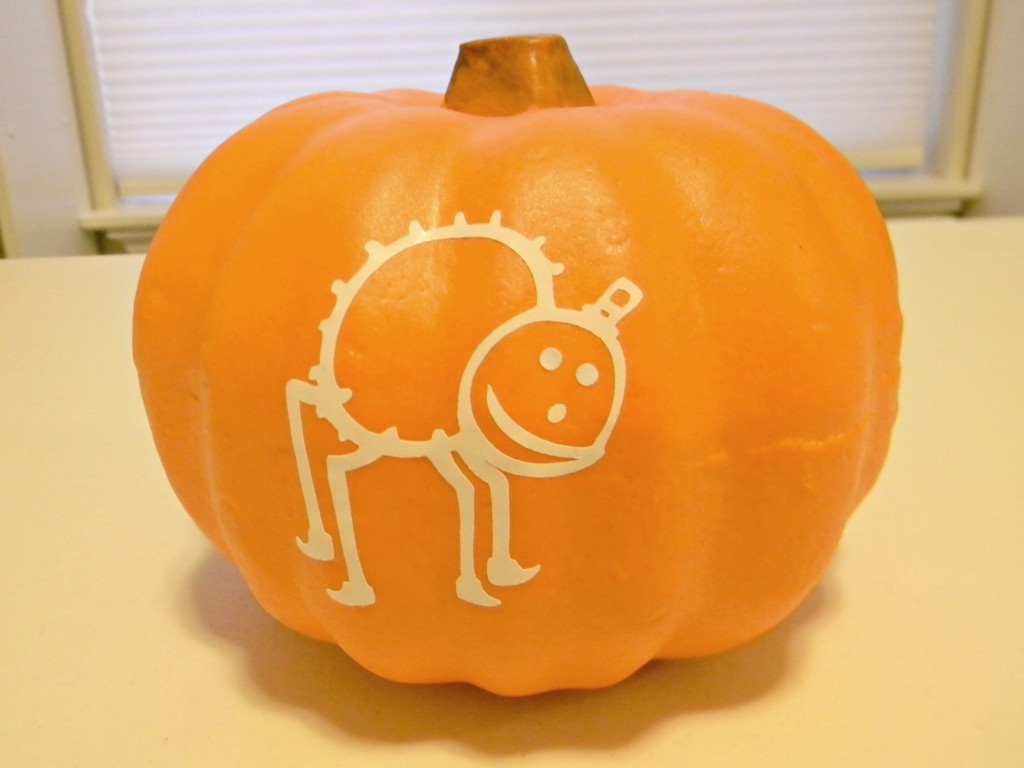 Not bad Halloween decorations for only $5. I'll be using these same pumpkins for Thanksgiving but decorating them differently, so stay tuned.