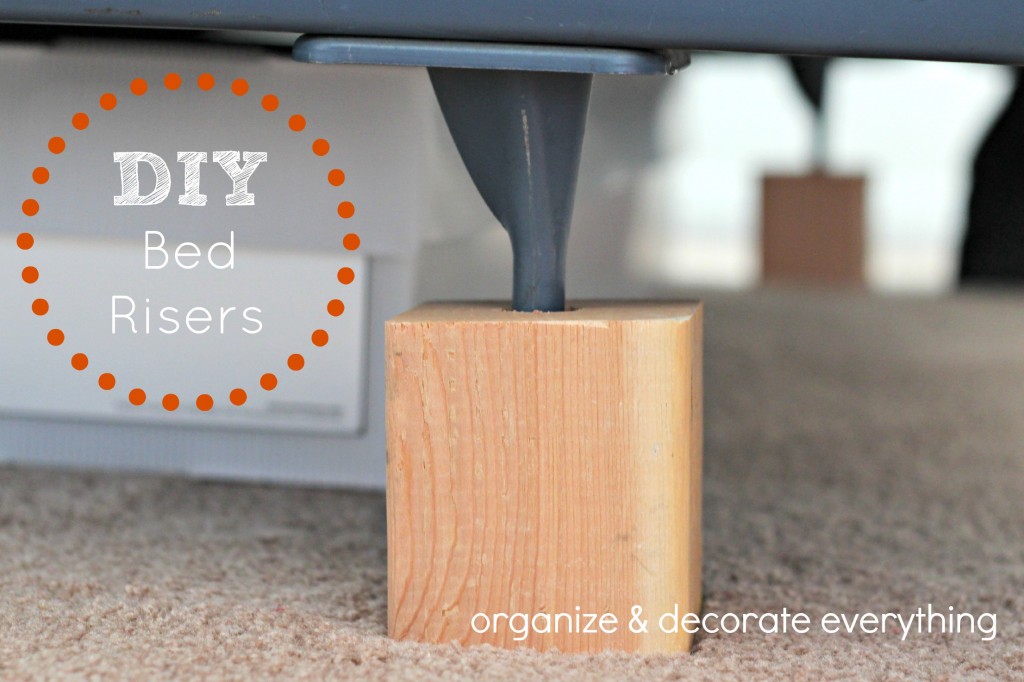 Emilee's bed was about 1/2″ to low for the storage boxes that needed to fit under it so I was going to purchase bed risers. The only problem was I just couldn't pay $20 for something I could make for a fraction of the cost, so I made them myself. It's not like bed risers are pretty and they're going to be hidden by a ruffle anyway.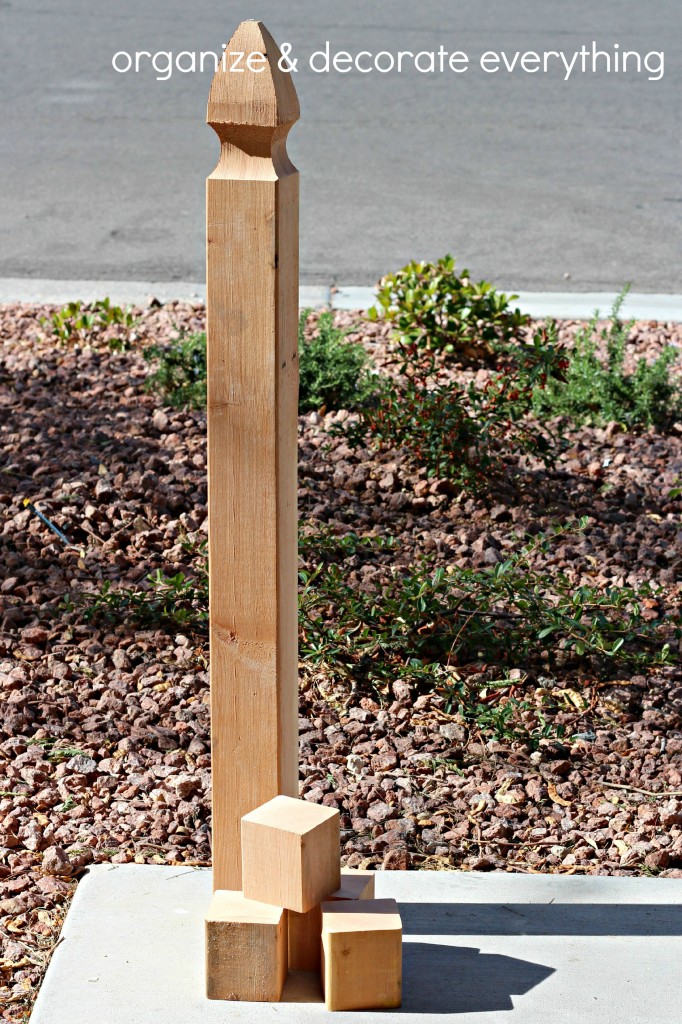 I started with this fence post from Home Depot. It was my lucky day! It was on sale for a whole $1. I wish I needed more of them for something. It's hard to pass up a deal like that. Anyway, I cut four 4″ pieces for the bed risers.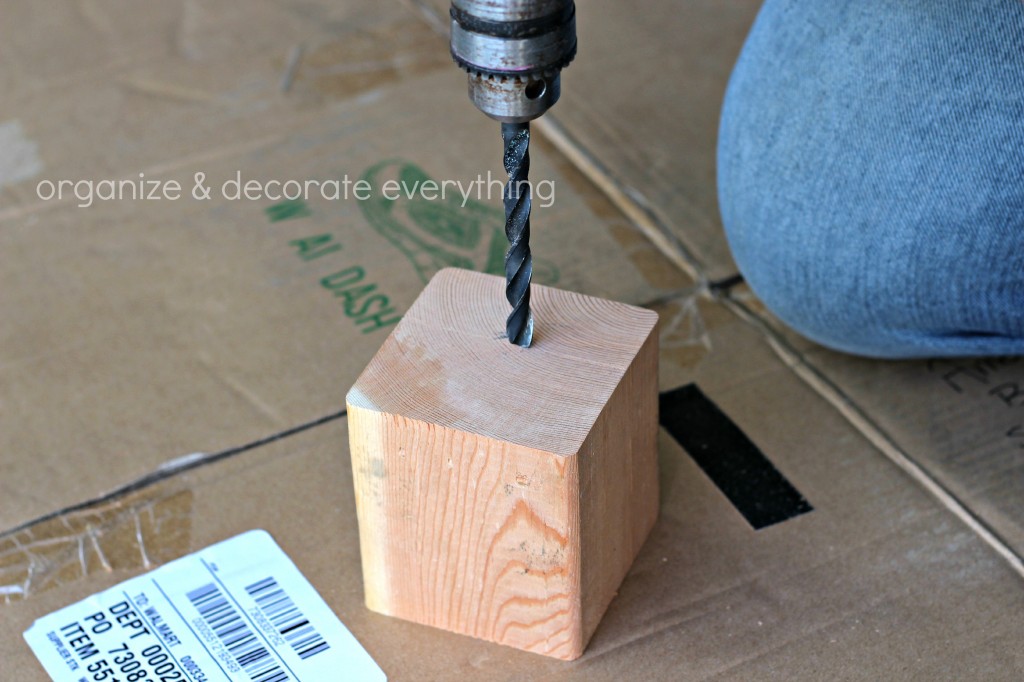 I didn't have a drill bit big enough for the bed post to go into so I made 3 smaller holes to form one big one.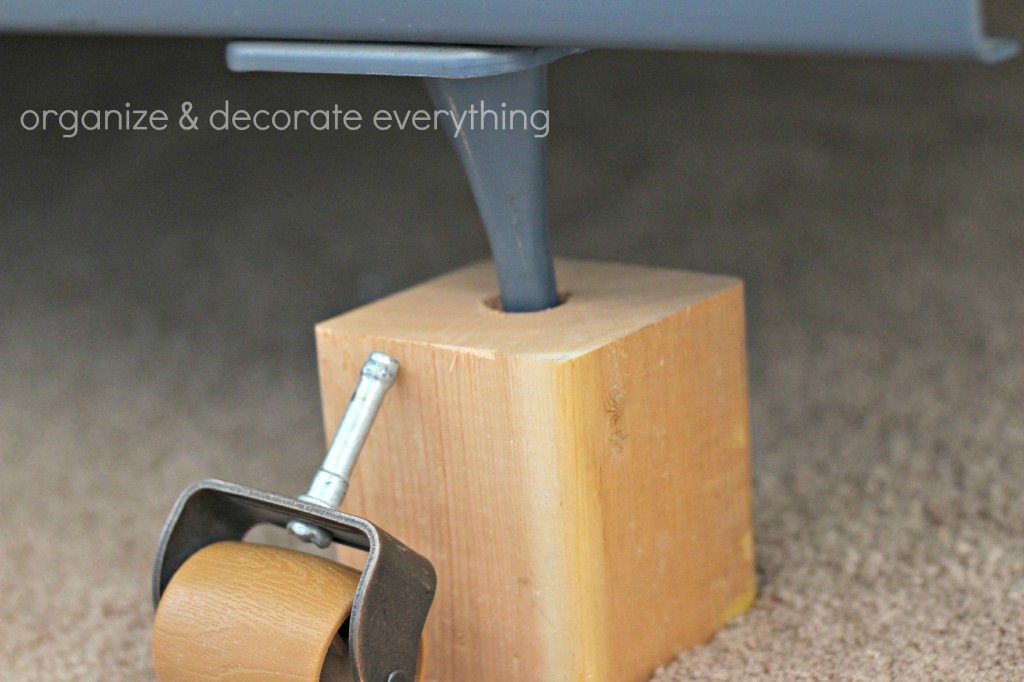 It worked perfectly. We took the wheels off, because frankly they were stupid. The bed post fits about 1/2″ to 3/4″ inside the riser to give it stability.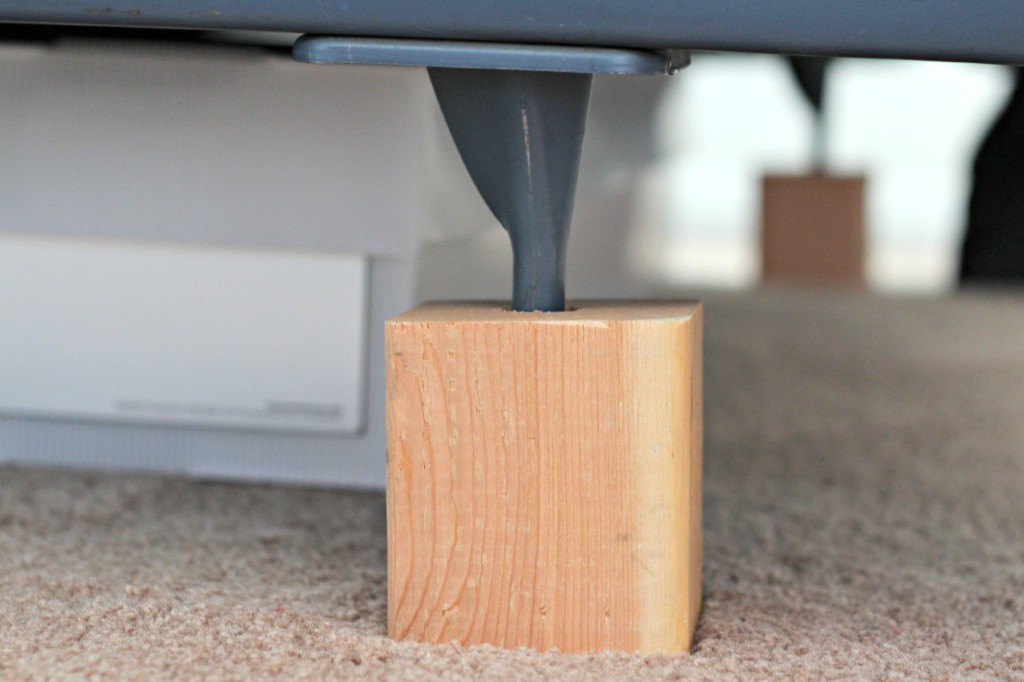 Now the storage boxes fit perfectly under her bed. You do what you have to do when you move to a smaller place and have limited space.