You can find Coastal decor in almost any store right now. If you're lucky you can find what you want on sale, if not you can always make it yourself. If you know me, you know I don't pay full price for anything. I wanted this really awesome tray but wasn't willing to pay $30 for it so I made a similar one. This DIY Anchor Tray was less than $10.
What you will need:
Wood tray
Rope
Paint (I used navy blue and warm white)
Foam brushes
Stencil
Sand paper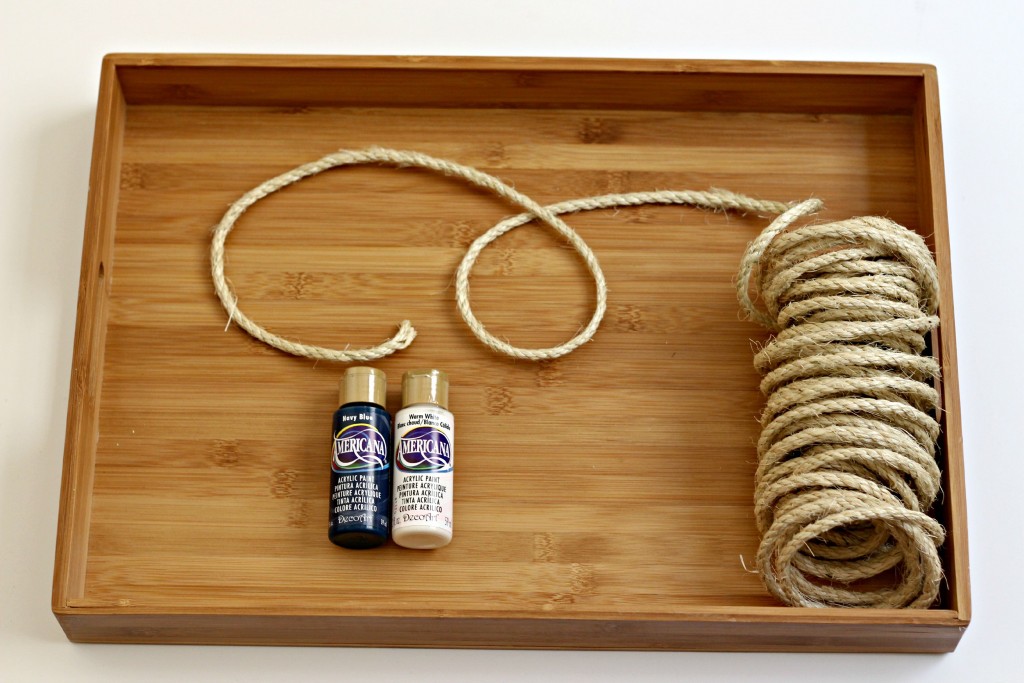 Paint the inside of the tray blue. I only used one coat because I want to sand it later to have some of the wood grain show through.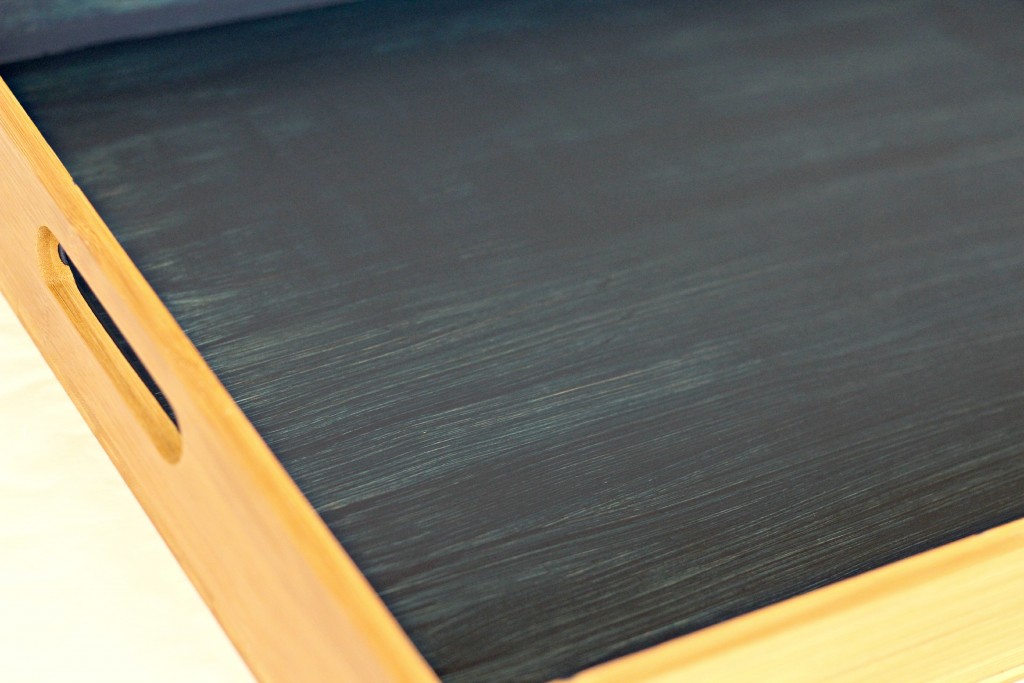 I was trying to decide between painting a whale, seahorse, sea star, octopus, or anchor on the tray. Any of them would have been great but I decided on the anchor because I wanted to keep it pretty simple. I cut the anchor out of vinyl on my personal cutter. If you decide on a simple shape you could cut it out by hand. Place the shape in the center of the tray and make sure the edges are down so none of the paint bleeds under the stencil.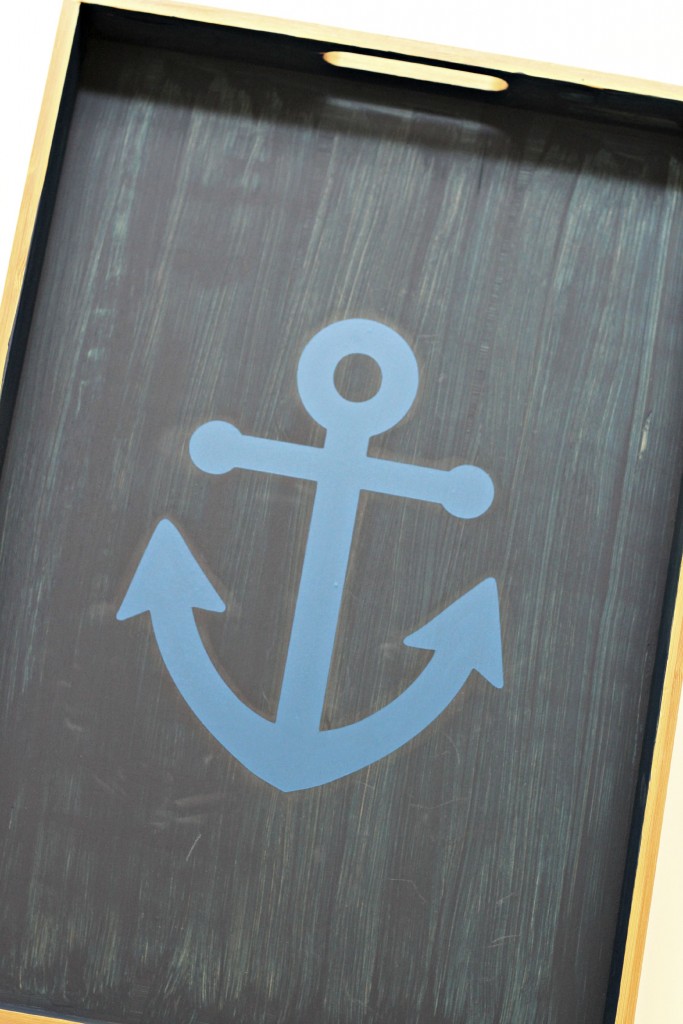 Now paint the inside of the tray white. Make sure to cover the stencil so you get a well defined line. I used 2 coats of white paint. Let the paint dry about 15 minutes between coats. Peel the stencil off before the second coat is completely dry.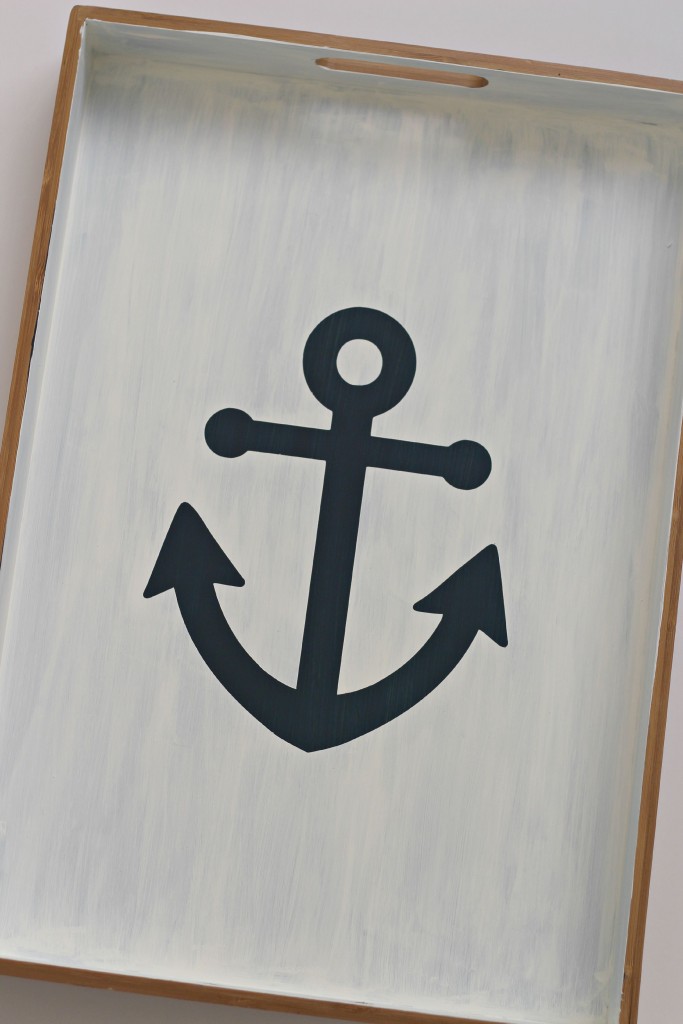 Let the paint completely dry about an hour, then sand to make it look weather worn. I had to work pretty hard at the sanding to get the look I wanted. I need to get a sanding block before my next sanding project.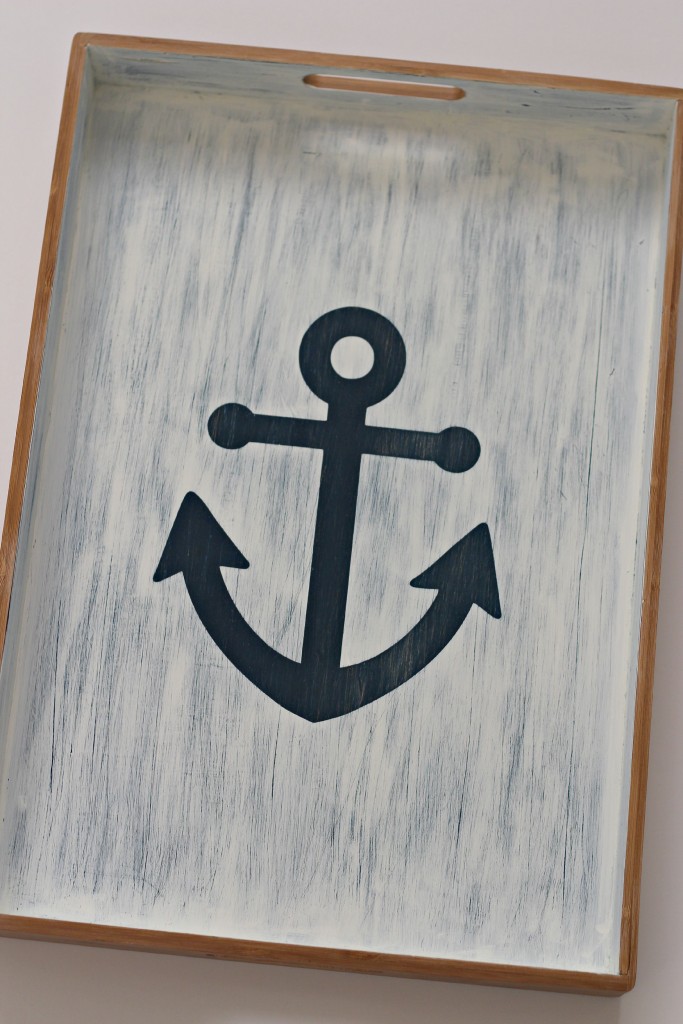 Cut a piece of rope and wrap it around the handles of the tray. I used hot glue along the underside of the handle to secure the rope in place.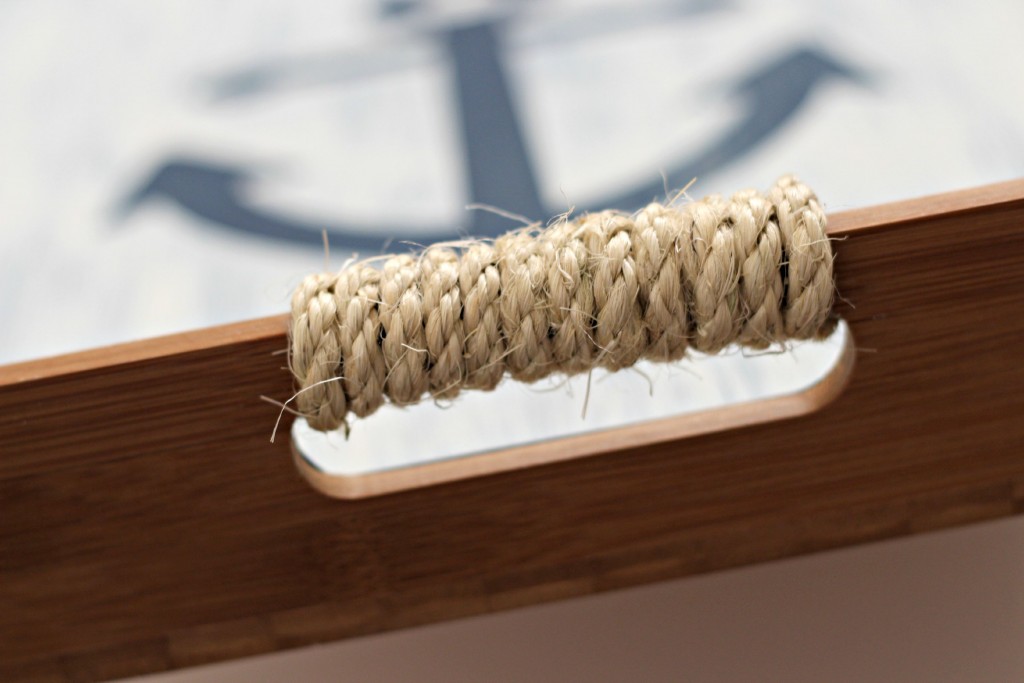 I love how the tray turned out and I love that I saved $20.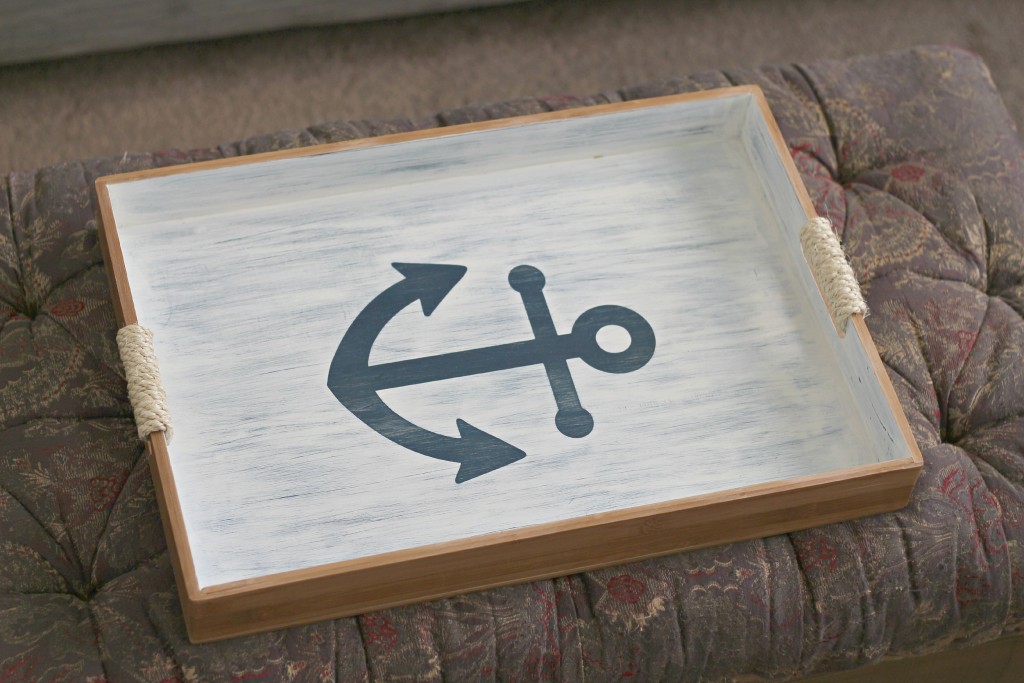 Now comes the fun part, styling it! I grabbed a few pieces from around the house to style the tray. The shell ball is from Hawaii. I bought the book it's sitting on for the cover, it has seahorses, shells, and sea plant life on it. The blue bottle was found on a farm and the vase was purchased at Target.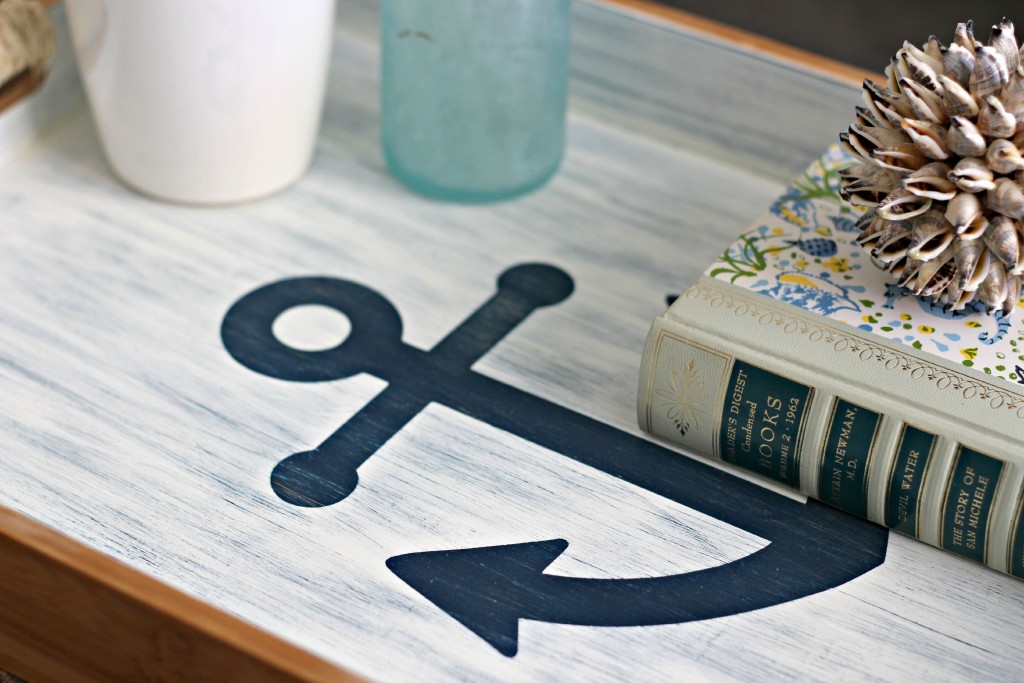 I love searching my home for things to use in new places. By rearranging things I always feel like I have new pieces. Oh, and ignore the ottoman, I still have to recover it. After styling the tray I got another great idea, I'll share it with you in a couple of days.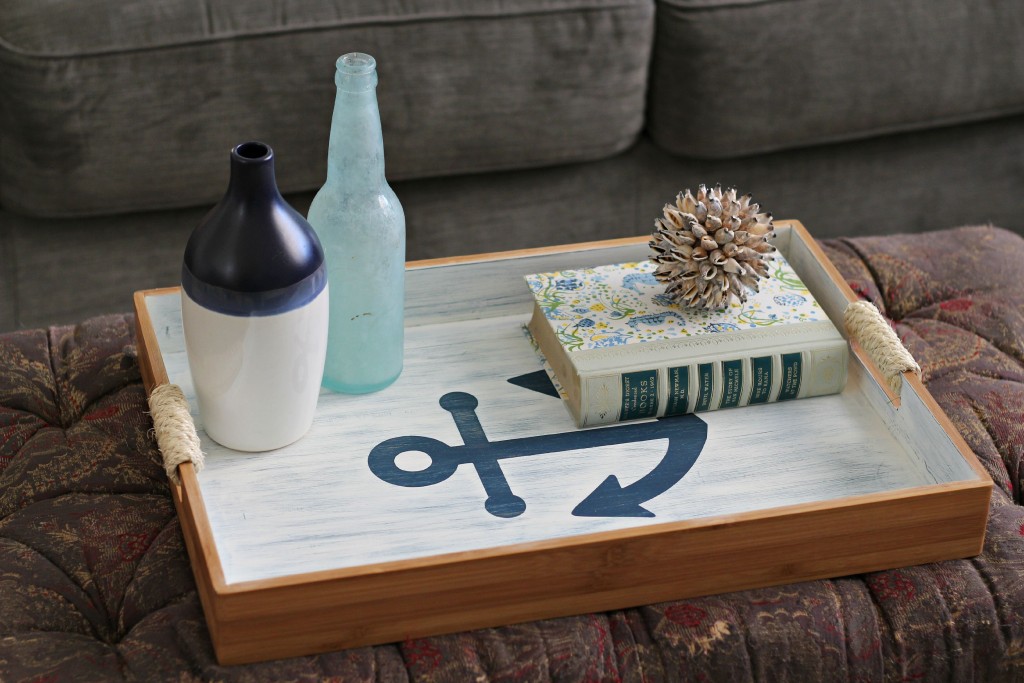 Check Out These Related Posts