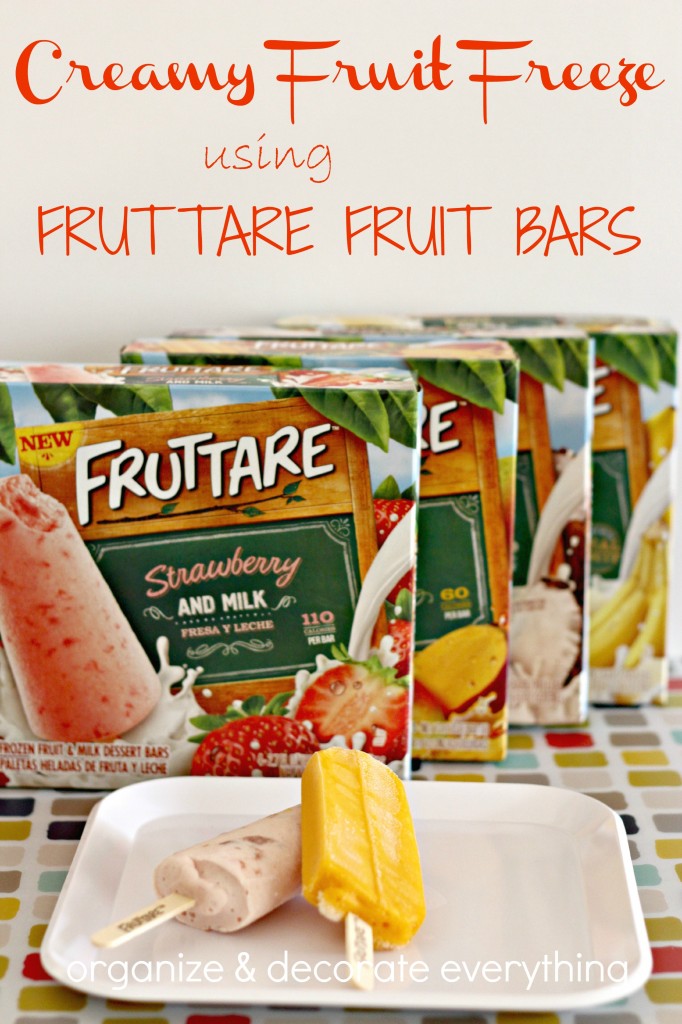 This shop is part of a social shopper marketing insight campaign with Pollinate Media Group® and Fruttare, but all opinions are my own. #pmedia http://my-disclosur.es/OBsstV
I have a confession to make, my family could eat frozen treats every night, especially during the Summer. It gets dreadfully hot here and keeping cool is a must. I like to experiment with food, especially desserts and the Fruttare Fruit & Juice Bars were the perfect start to a new frozen treat recipe that I'm calling, Creamy Fruit Freeze.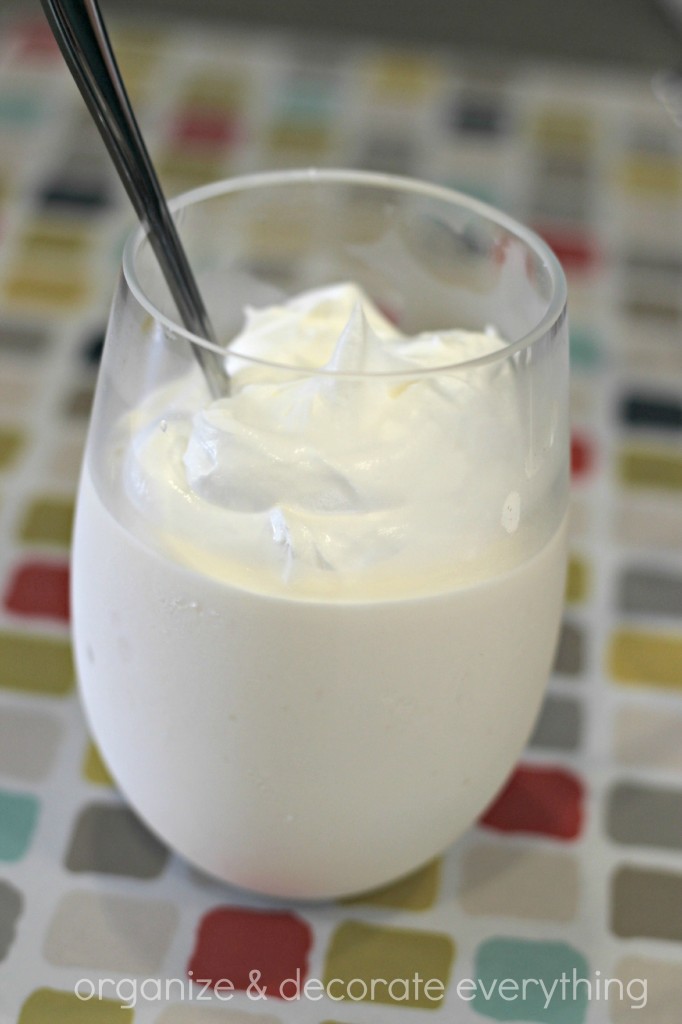 Ingredients:
Fruttare Fruit & Juice Bars – 1 bar
Vanilla Ice Cream – 1 cup
Whipped Topping – 1/2 cup
Set the ice cream and Fruttare Fruit & Juice Bars on the kitchen counter to soften for about 10 minutes. We chose 4 different flavors: Banana & Milk, Strawberry & Milk, Coconut & Milk, Mango. Can you believe there's even more flavors? How about 10 all together? Peach & Milk, Strawberry & Milk + Mixed Berry & Milk, Strawberry, Lime, Black Cherry, and Pineapple. I can't wait to try the other flavors.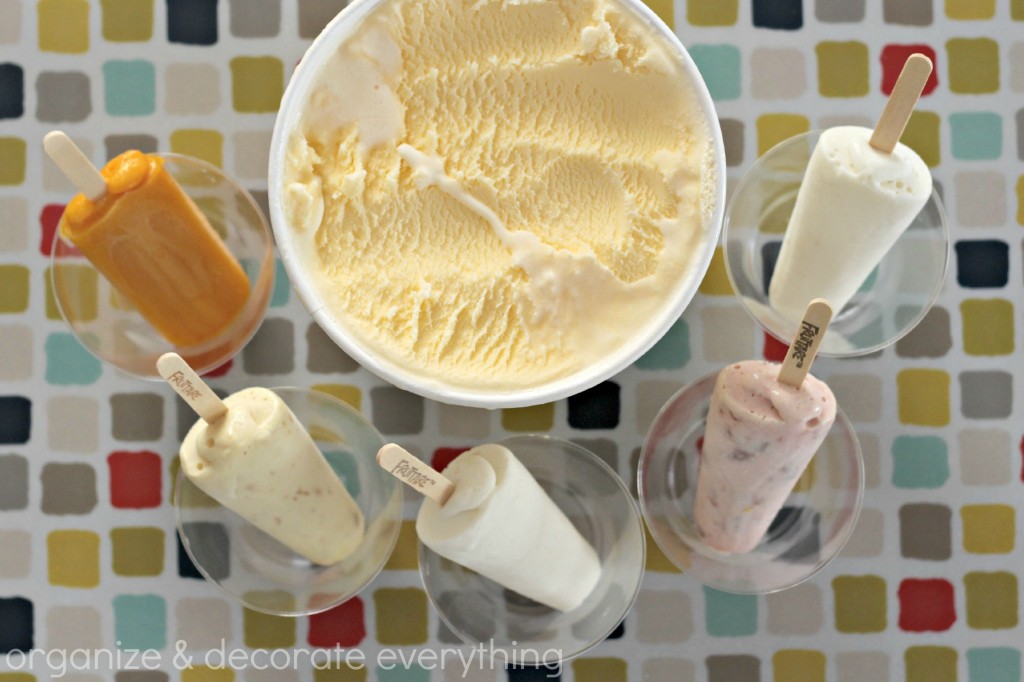 Once the ingredients have thawed for about 10 minutes, combine one Fruttare bar, 1 cup ice cream, and 1/2 cup whipped topping. Mix well.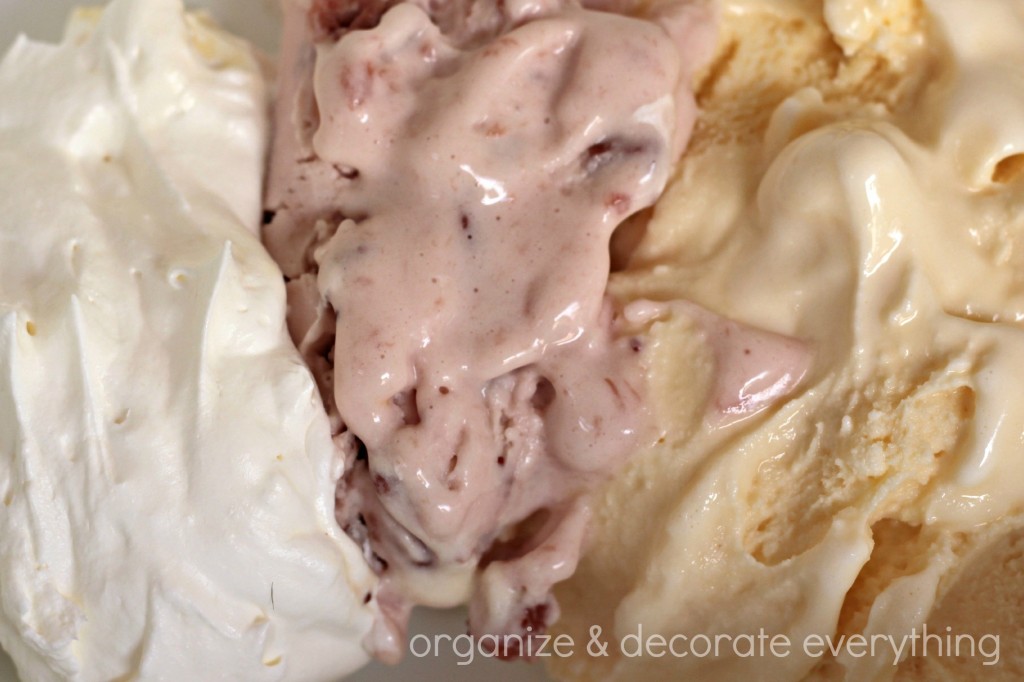 Transfer to dessert cup and place back in freezer, 30 minutes for soft serve and a couple hours for a firmer fruit freeze. Each Fruttare Fruit & Juice Bar makes one dessert. If you're making desserts using the same flavor you can combine them all in one bowl at the same time. I had to make mine individually since we all chose different flavors, except for the 2 coconut desserts.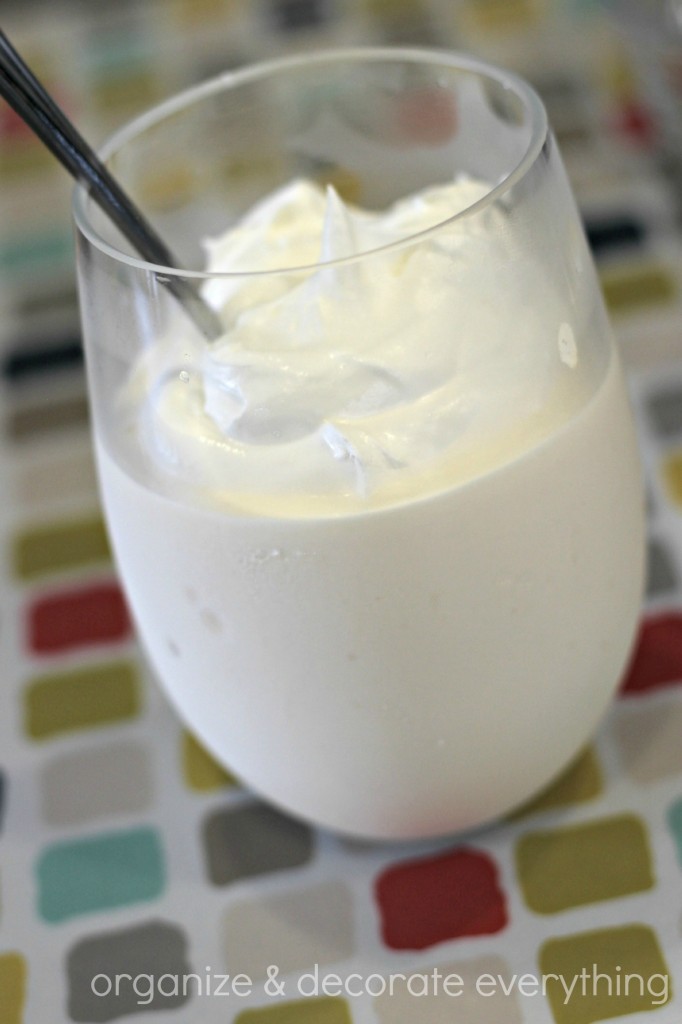 Take from freezer and top with more whipped topping. Then it's time for the add-ins. The cookie crumbs were a big hit with the kids and hubby liked the shaved chocolate the best.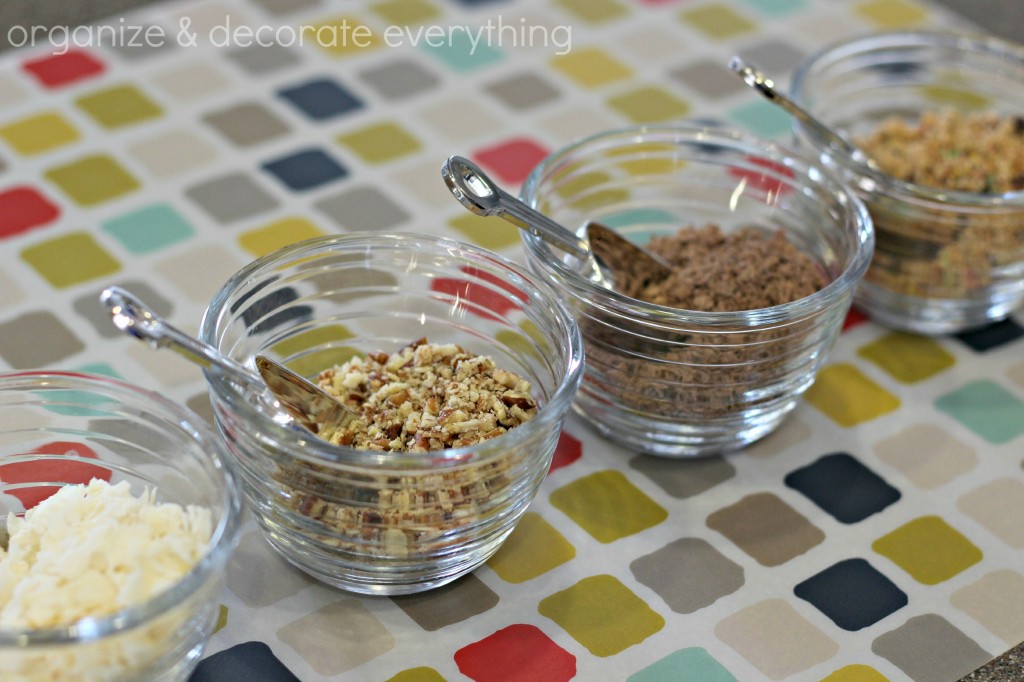 I added shaved chocolate and nuts to my Coconut Cream Fruit Freeze. It is delicious!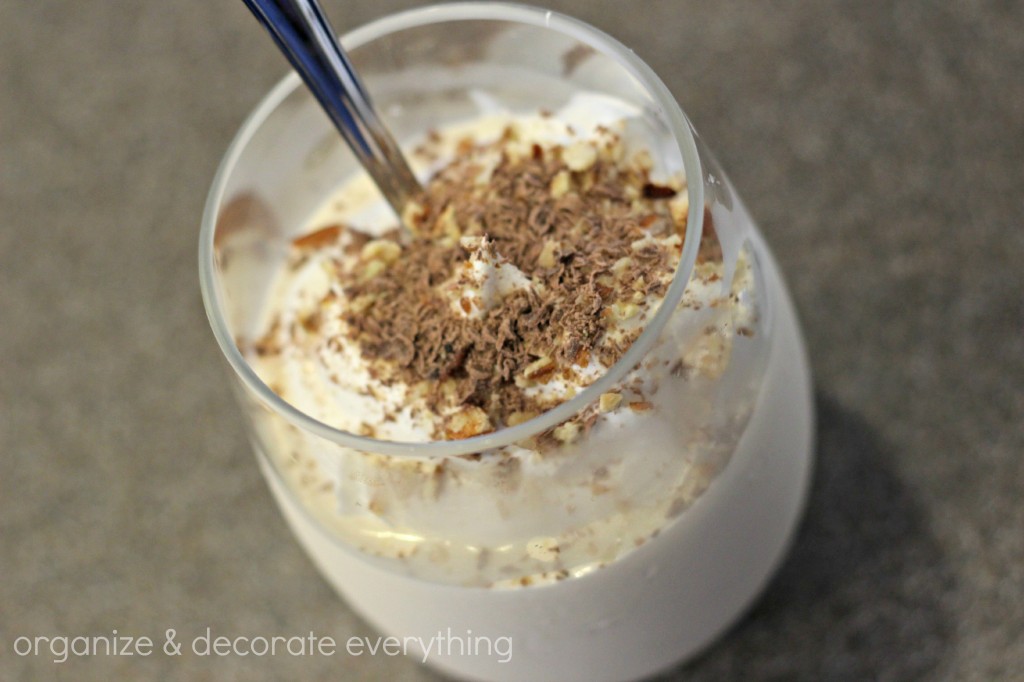 This dessert looks and tastes like you spent a lot of time in the kitchen but it only takes 10 minutes prep time. Since the bars are so flavorful the dessert still has plenty of fruit flavor mixed with the ice cream.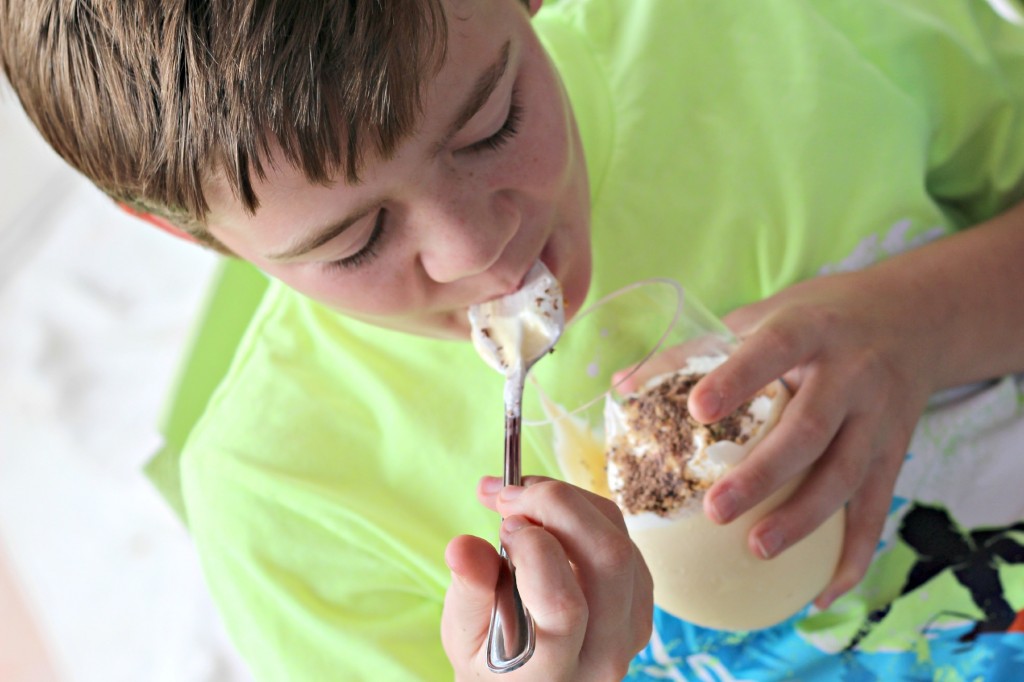 What's more Summer than enjoying a delicious fruit bar on the back patio on a Summer evening? It's one of our favorite places to sit and relax in the evening as a family, especially with a special treat.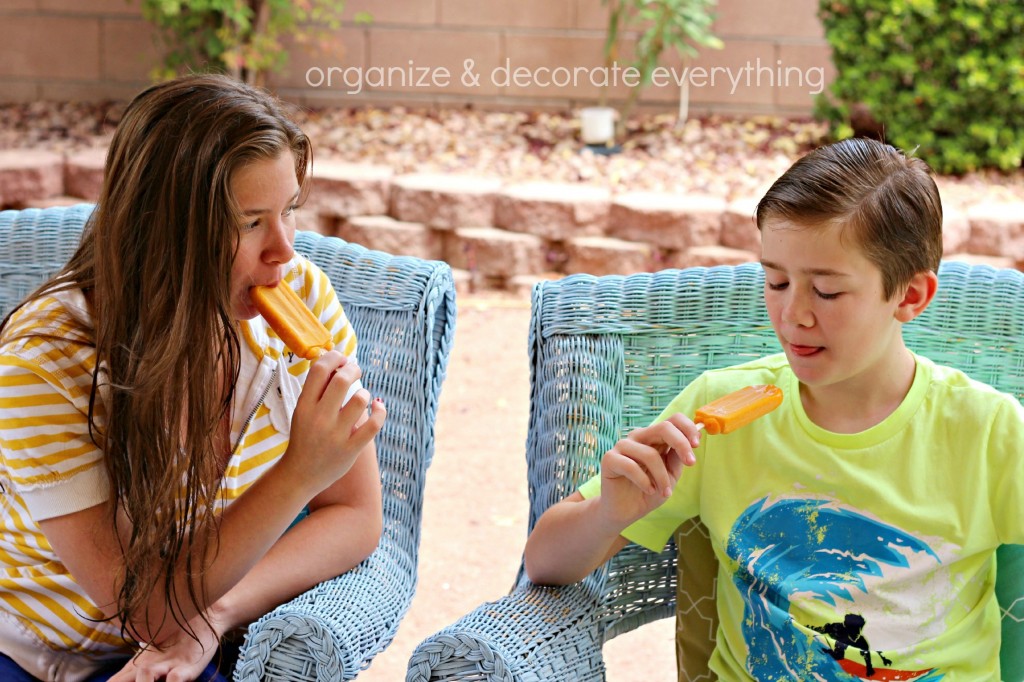 I picked up the Fruttare Fruit & Juice Bars at my local Kroger grocery store. If you purchase between July 1 and July 31 you can also take advantage of the $4 Music Reward by visiting this site, while supplies last: https://www.activaterewards.com/Fruttare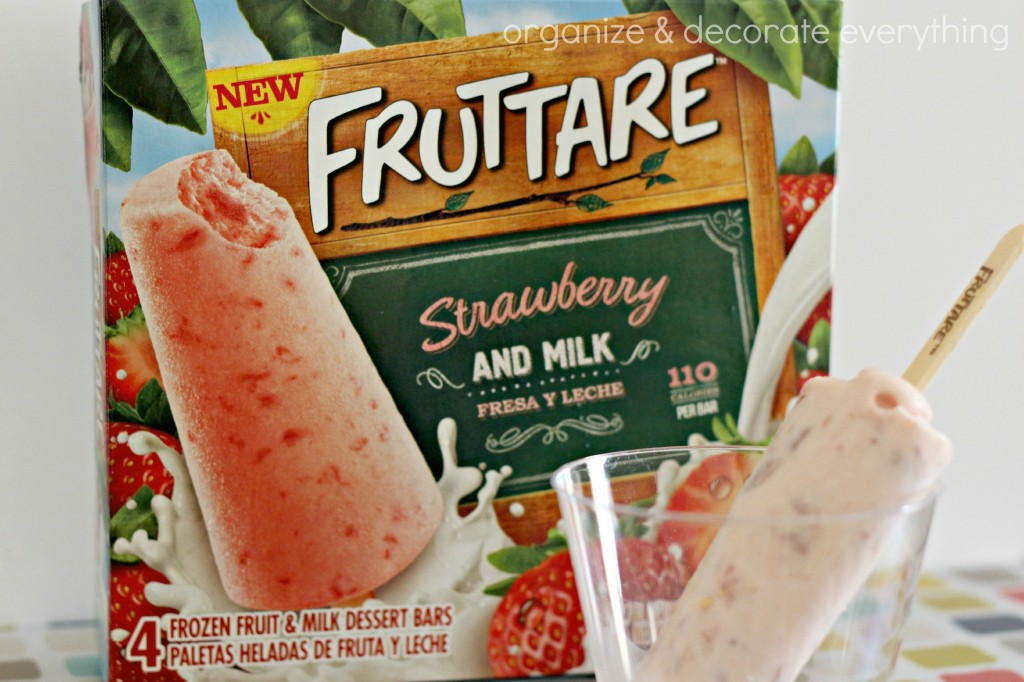 I think you need to try them all to decide what's your favorite flavor. I've tried 4 flavors, only 6 more to go.