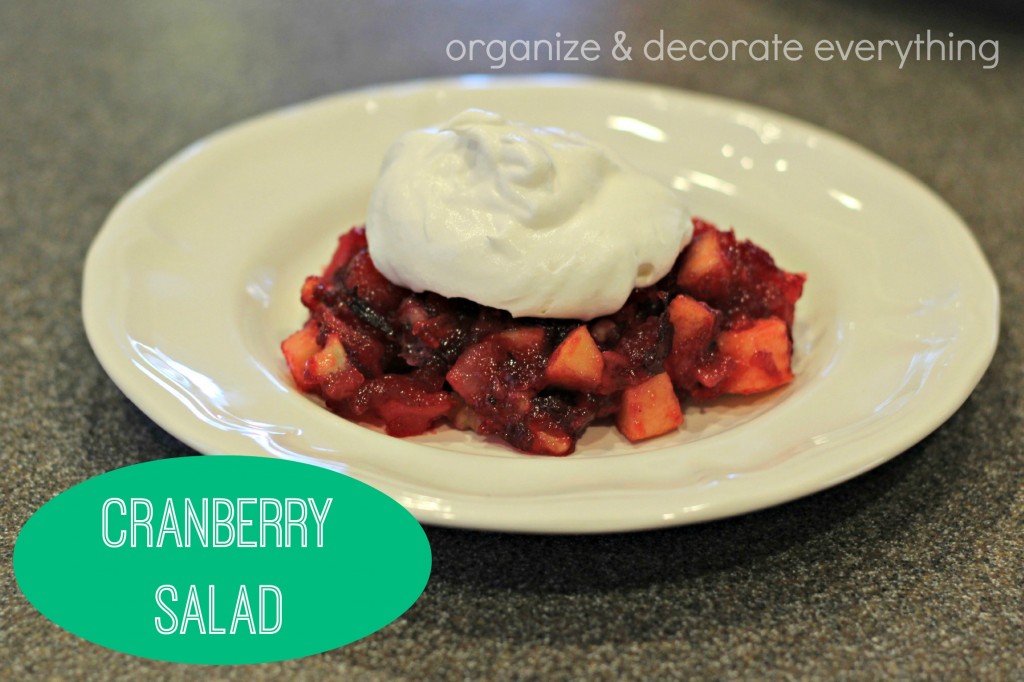 I make this salad every year for Thanksgiving and Christmas. Hubby doesn't like cranberry sauce but he loves this salad. He's suggested I make it more than twice a year. I love the tart, sweet, and crunchy flavor all in one bite.
Ingredients:
20 ounce can crushed pineapple, undrained
1 large package raspberry gelatin
16 ounce can whole cranberry sauce
1 apple, chopped
2/3 cup chopped walnuts
Drain pineapple. Reserve liquid in measuring cup and add enough cold water to make 3 cups liquid. Pour into large saucepan. Bring to a boil, remove from heat. Add gelatin, stir at least 2 minutes until completely dissolved. Add cranberry sauce and stir until mixed well. Pour into a large bowl and refrigerate 1 1/2 hours or until slightly thickened.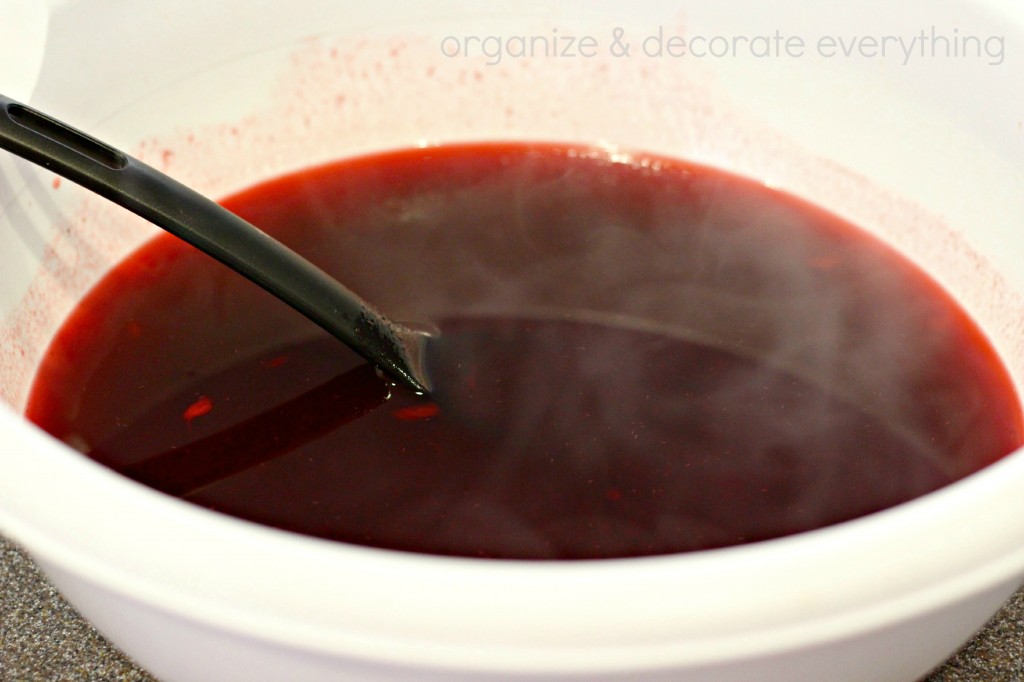 Chop apple into small bite size pieces.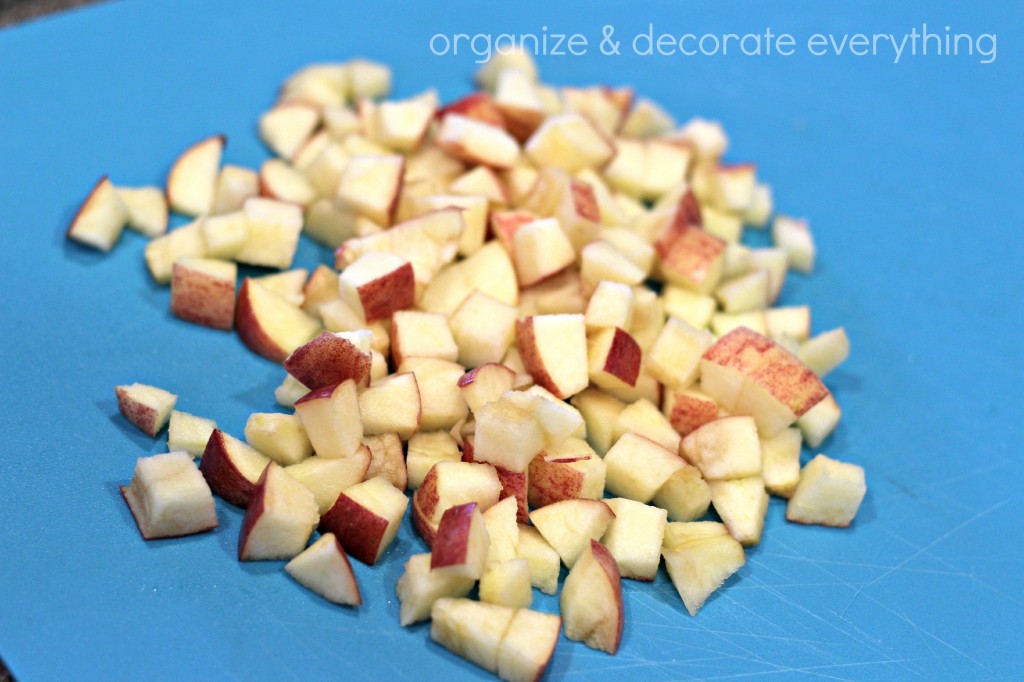 Stir crushed pineapple, chopped apple, and chopped walnuts gently into gelatin. Pour into serving bowl and refrigerate until firm.
Serve topped with whipping cream.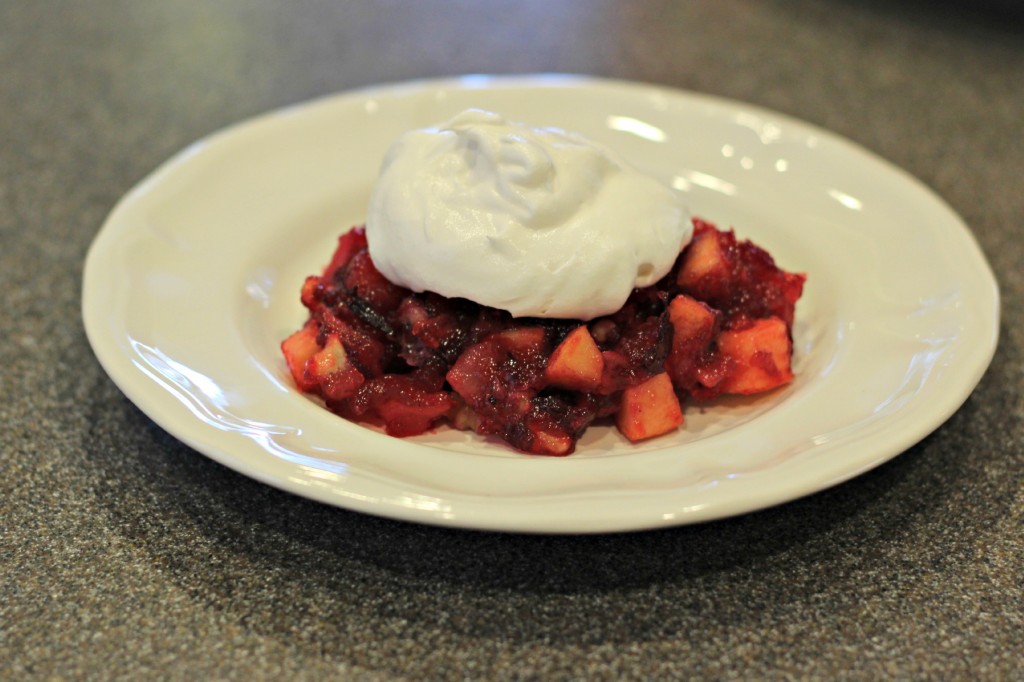 Enjoy!