I've decided I pretty much paint anything and everything that doesn't move. Just by looking at the shape of something and adding a little paint you can change it into something you love.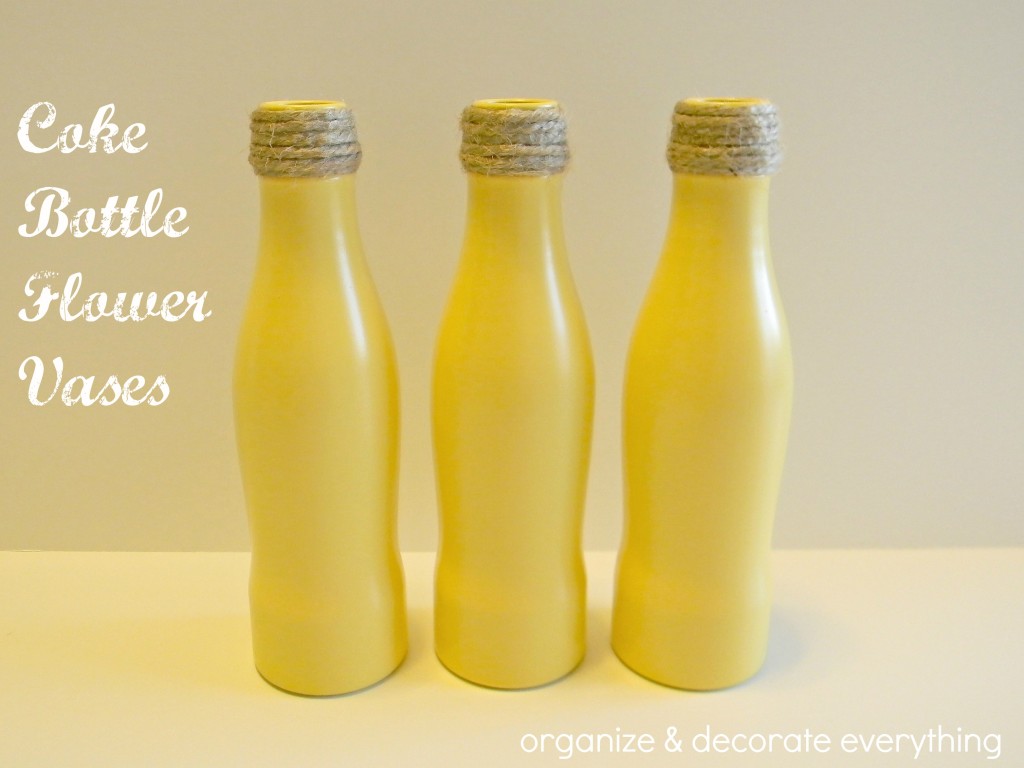 Like these coke bottles I couldn't resist taking from a fun blogging event I attended a few months ago. I don't drink coke so I enlisted a couple willing friends to enjoy the drink for me then I took the bottles home.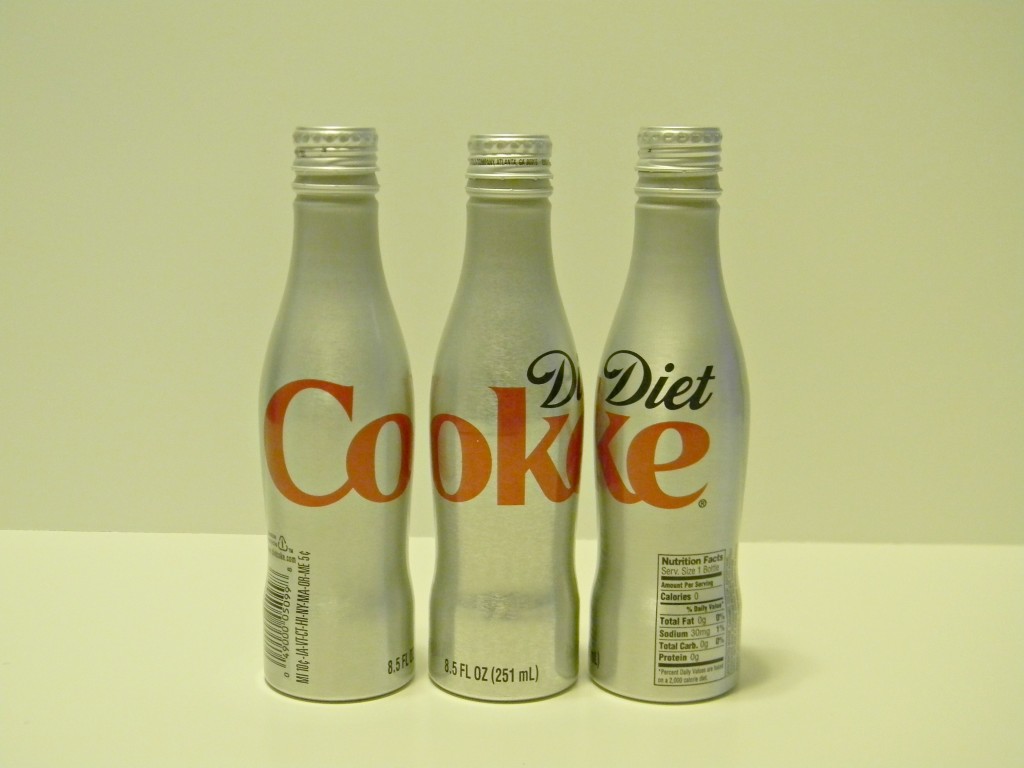 I used Rust-oleum Summer Squash to paint the bottles and then wrapped twine around the top for texture and to hide the screw on top area.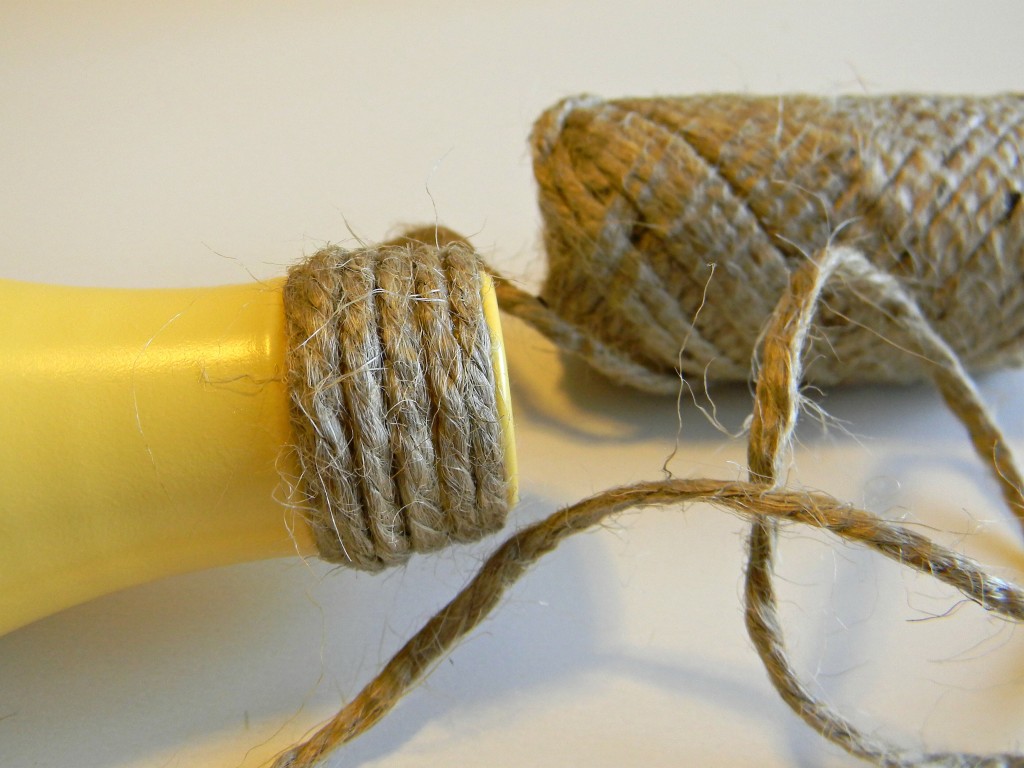 Now they brighten my kitchen window sill. Just add fresh flowers and enjoy.