So you've taken your clothspins apart to make crafts or Christmas decorations. What do you do with the springs? Long story short, this is another lean Christmas for us which means I can't spend any money on Christmas decorations and need to put on my creative decorating and craft hat. I made some really great Clothespin Snowflakes which I'll show you later, but today I'm sharing these really awesome Clothespin Spring Stars.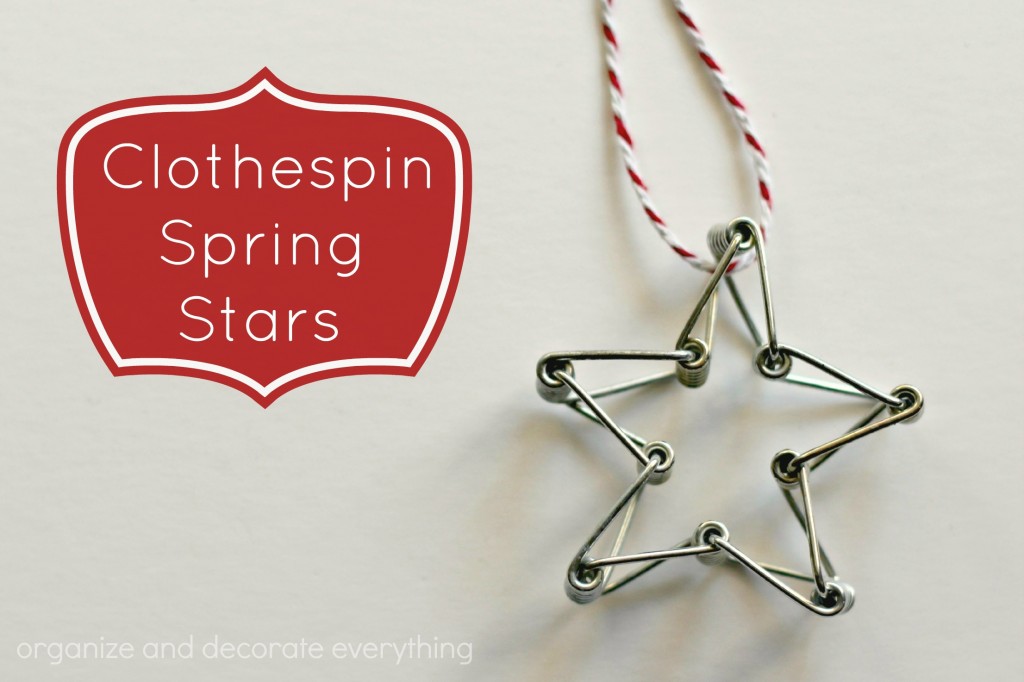 Let's start by taking the clothespins apart and not wasting any of the pieces. You will need 8 clothespins for the snowflakes and 10 for the Spring Stars, sorry that it doesn't work out equal.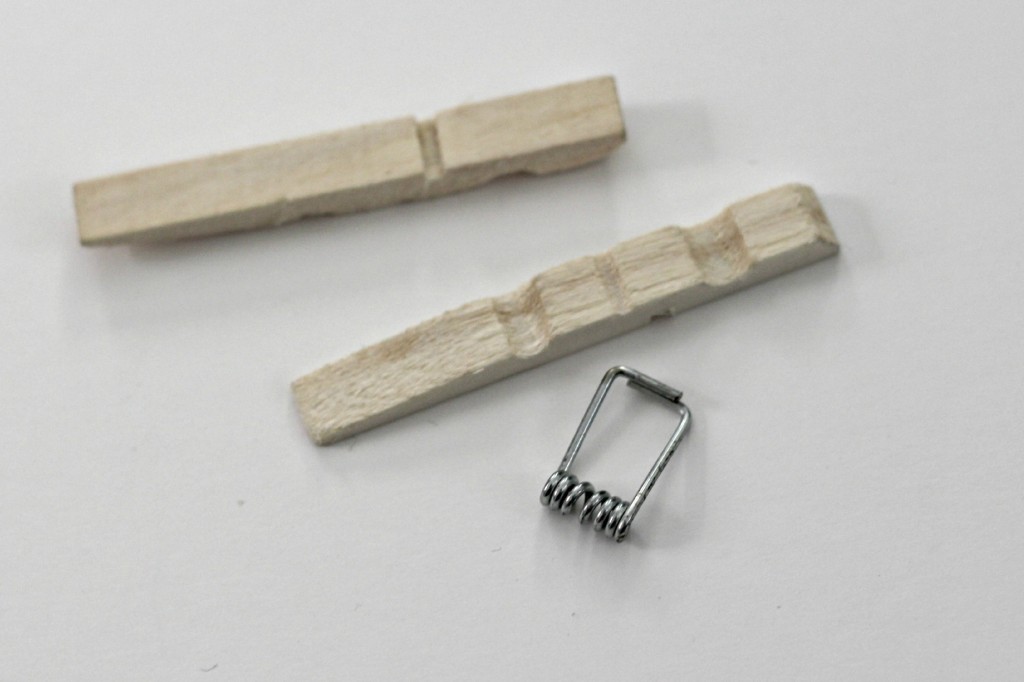 Take 10 clothespins apart. Stick the open ends into the twirly part of the next spring connecting all 10 together. Squeeze the springs together so they are tight and a bit hard to move. Connect the ends together to form a circle.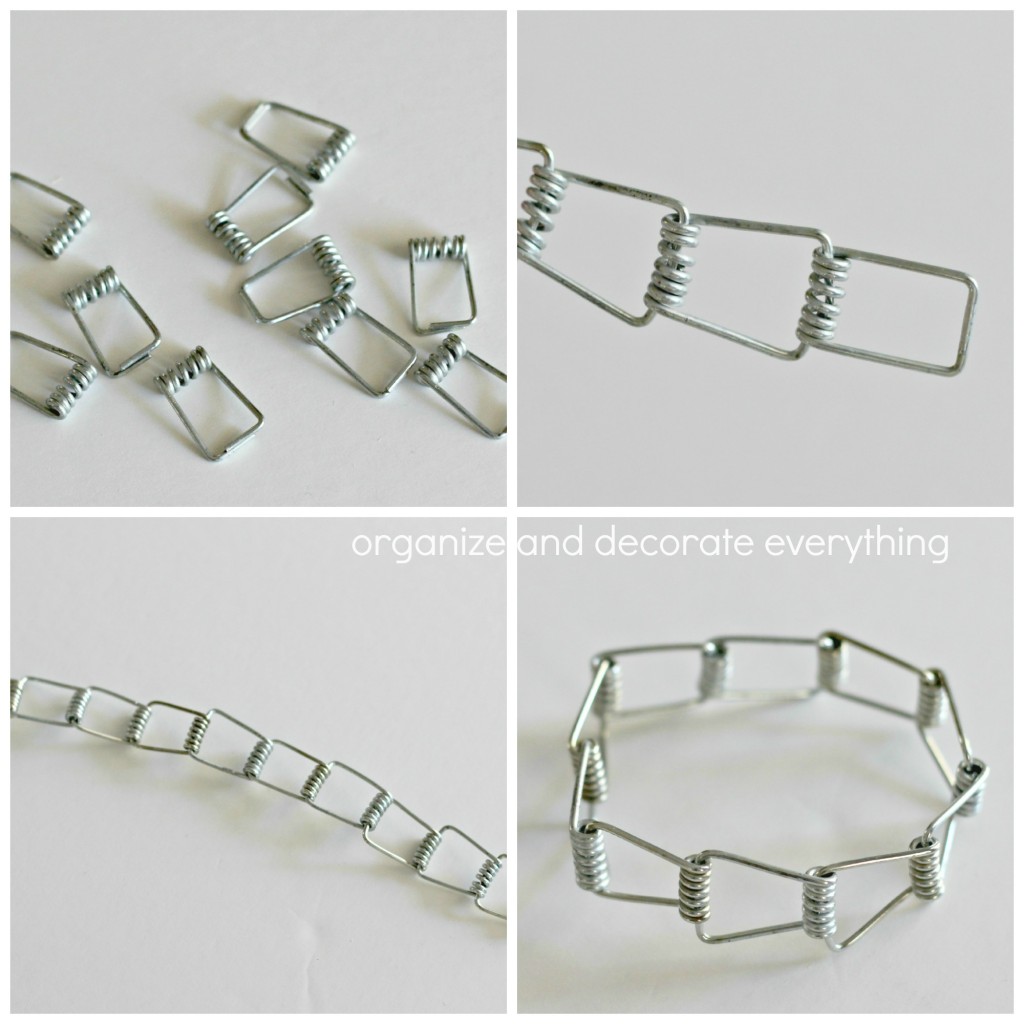 Form the circle into a star by pinching the springs together to make 5 points. Work on them until you get the start shape you like.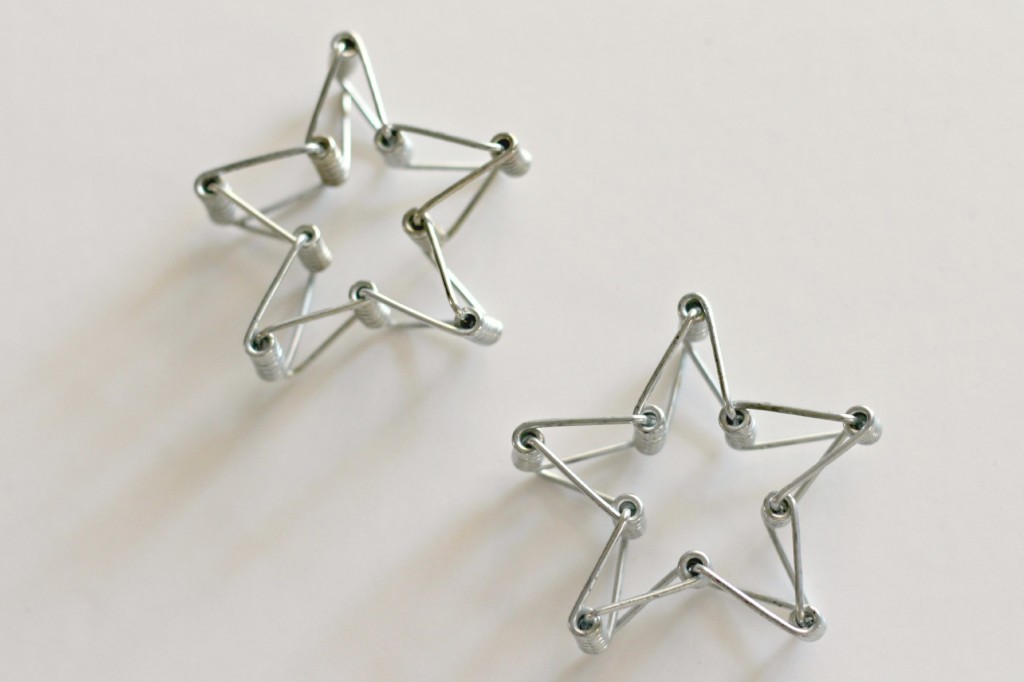 Add twine, rope, yarn, ribbon, or tinsel to hang them from. I didn't try painting them, but you could also try spray painting them if you want to add some color. I think the silver looks great though.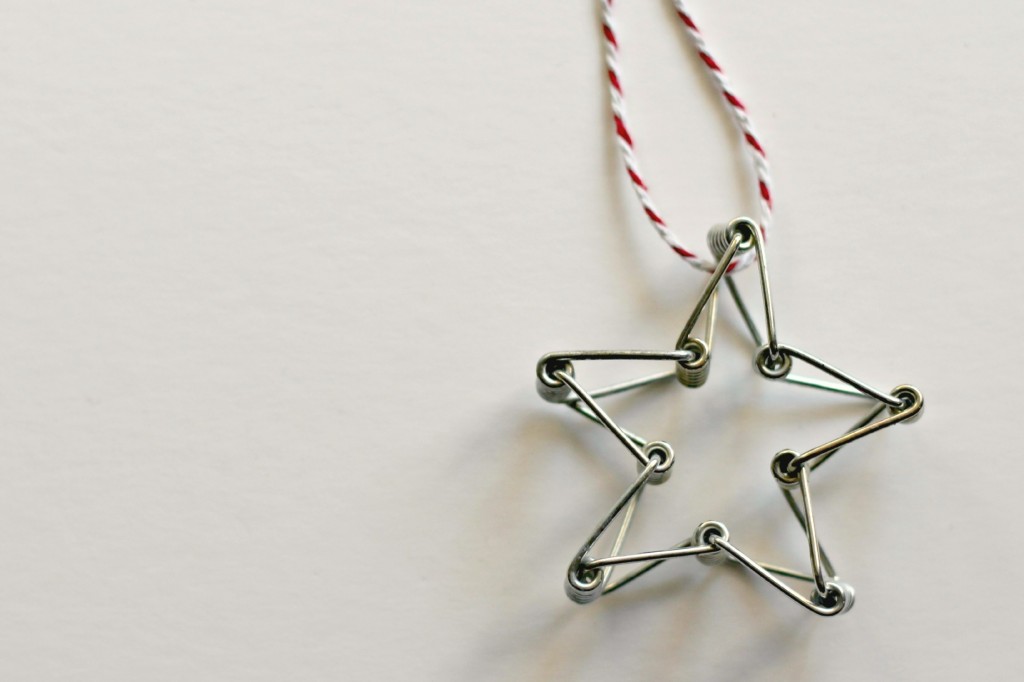 I didn't add these to my tree but I will be making more for the tree later. I have frames by my back door that I change with the season, holiday, or whenever I feel like it.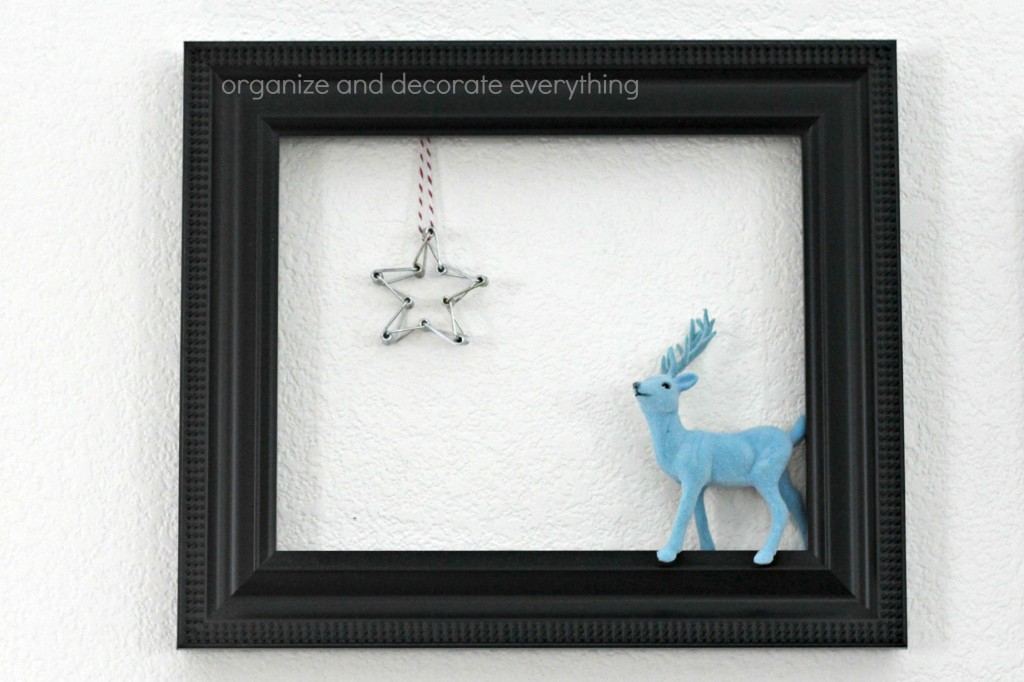 I added these flocked deer to the frames but they needed something more so I hung the Spring Stars from the back of the frames. Don't you love these flocked deer? They remind me so much of my childhood.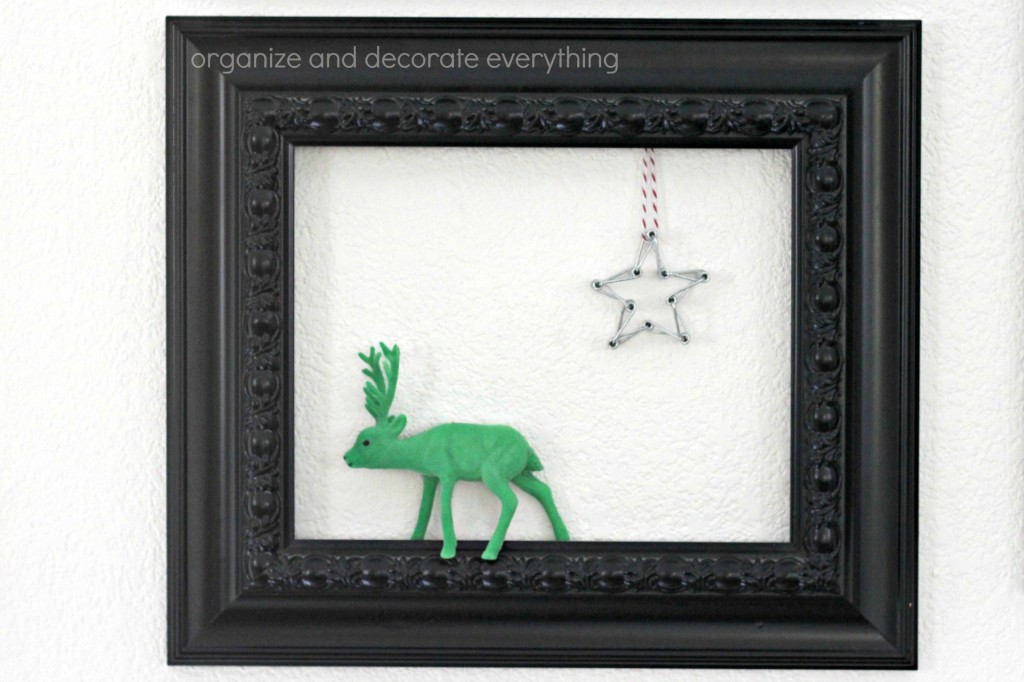 I feel very lucky to have a craft room full of supplies especially when I don't have the funds to buy new decorations this year. I will be sharing decorations and gifts I can make from supplies I already have, hopefully you will have some of these supplies too and can craft along with me. If you recreate any of these ideas, let me know. I would love to see them!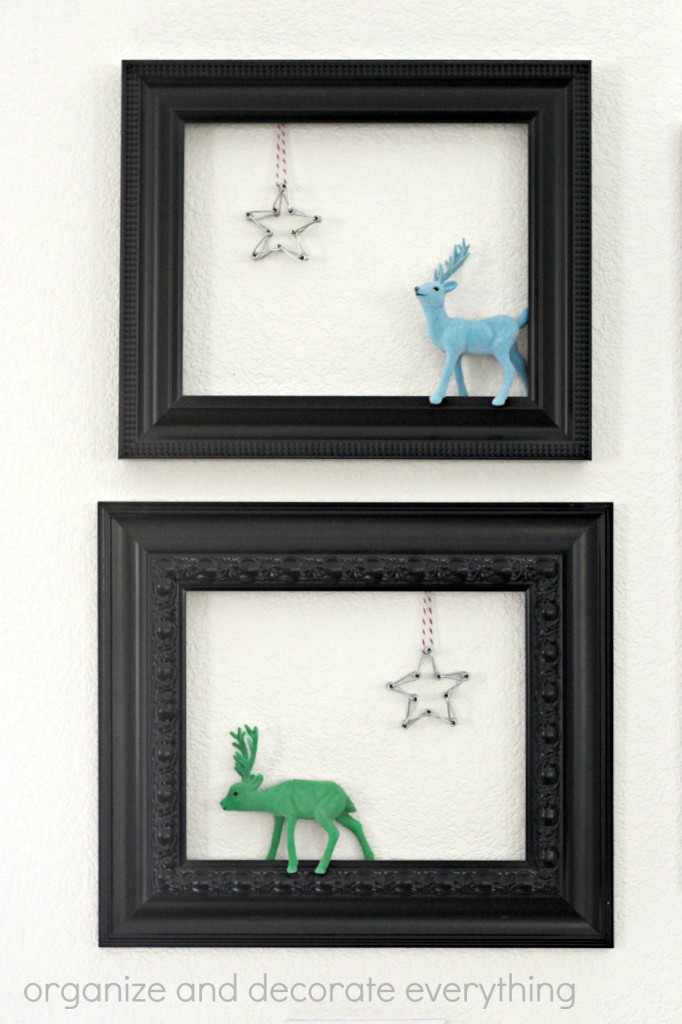 Happy December 1st!