The roof lines on my house are unbelievably steep. That's why we don't decorate them for Christmas.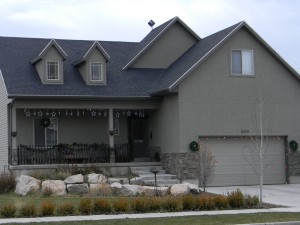 We stick to just the front porch and around the garage door. Please ignore the weeds and dead plants I never took care of before the cold weather hit.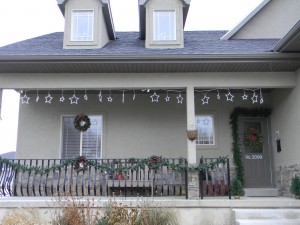 Here's the porch lit up at night. Oops, I forgot to turn the lights on around the windows.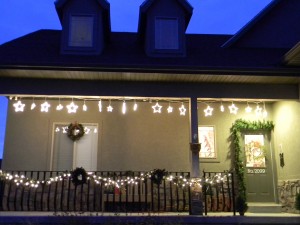 I usually wrap garland around the pillars too, but I'm doing a little less decorating this year. I also draped the garland instead of wrapping it around the railing. It's nice to change it up every now and then, right?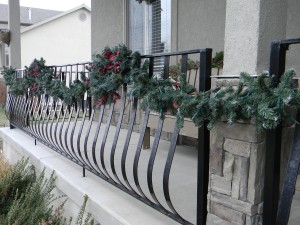 And again at night.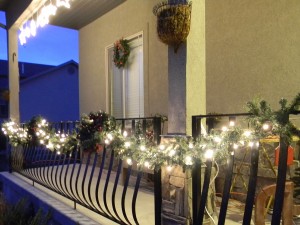 My front door is shoved in the corner, so I only add garland to the top and along one side.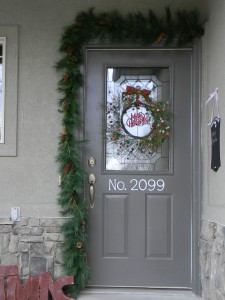 To the left of the door is the huge Christmas sign I got last year at the 90% off Roberts sale. I think I got it for something crazy like $6.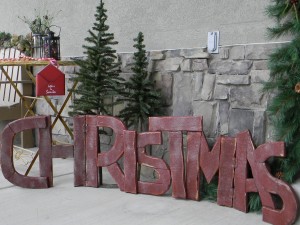 Then there's the table holding the lantern filled with Christmas lights and the metal candy canes.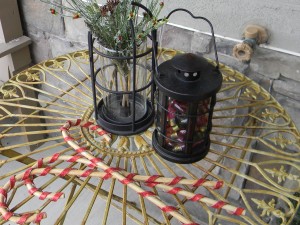 I placed some sleds, greenery, and a small tree on one side of the bench. I keep the bench out during winter, but bring the wicker chairs in. They don't do well in the snow.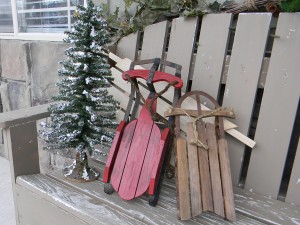 The kids put letters to  Santa in the metal envelope hanging from the table.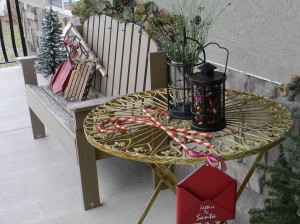 Someone wrote a message to everyone on the chalkboard by the front door.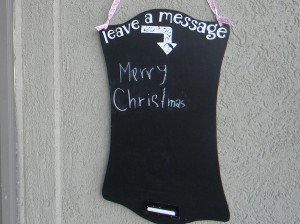 Are you still decorating or are you calling it good? I think I'm adding things until Christmas Eve.