I'm always thinking of new ways to display Christmas cards that we receive. In previous years I've made banners, a Christmas tree shape on the door, made them into a book, placed them in a bowl and this year I decided to make a Christmas Card Wreath using clothespins and a large hoop. It takes up very little space and can be customized to your theme depending on the scrapbook paper you use.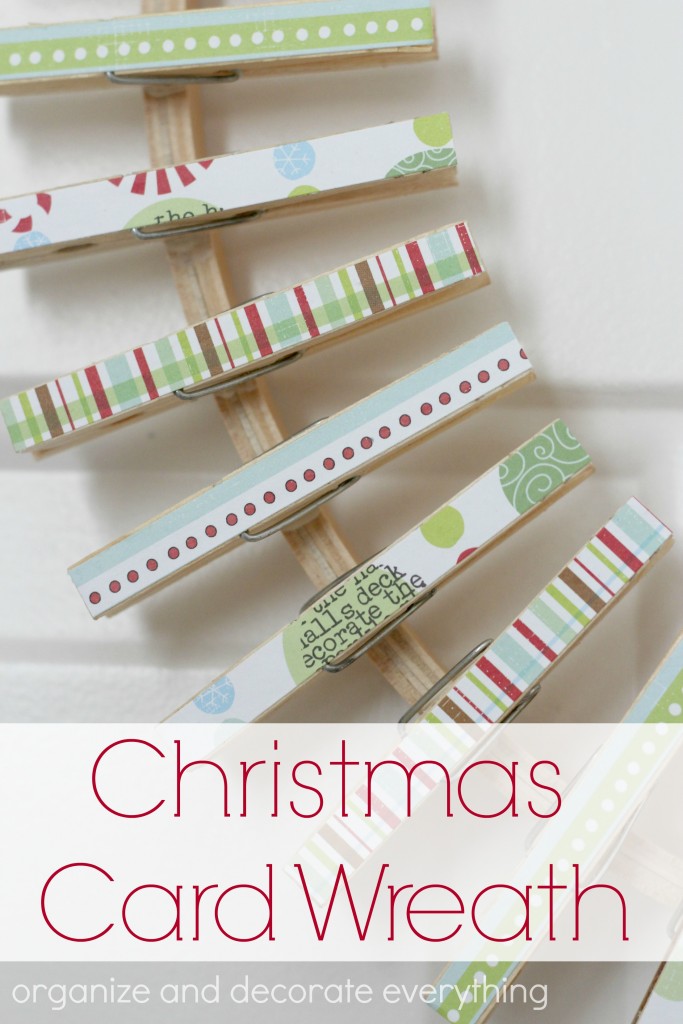 This post is part of the 31 days of Christmas Ideas series. Click over to the main page to see all of the 31 Christmas posts (they will be added daily).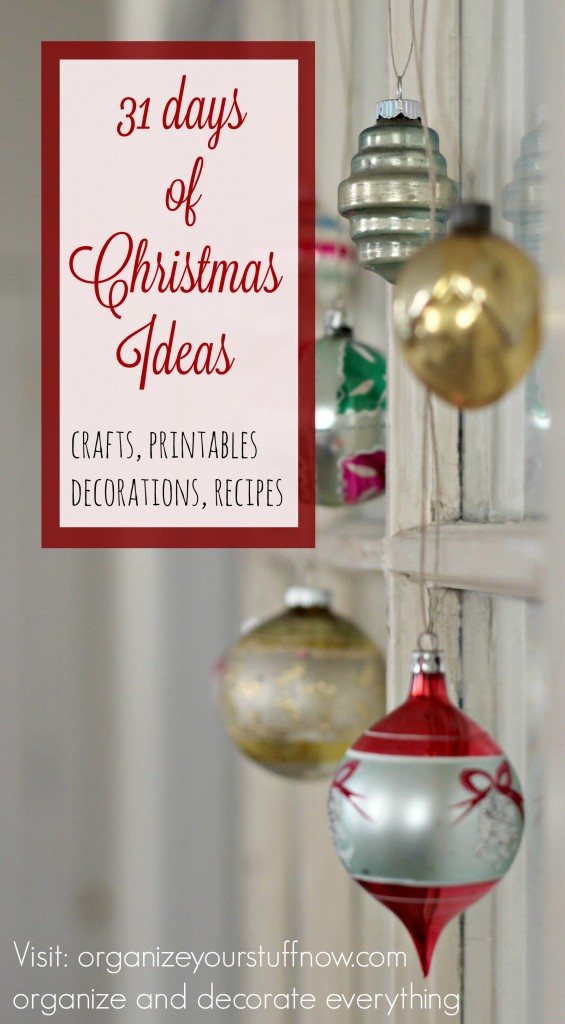 Supplies needed:
large embroidery hoop
clothespins
Christmas scrapbook paper
adhesive (liquid nails)
mod podge (or thin white glue)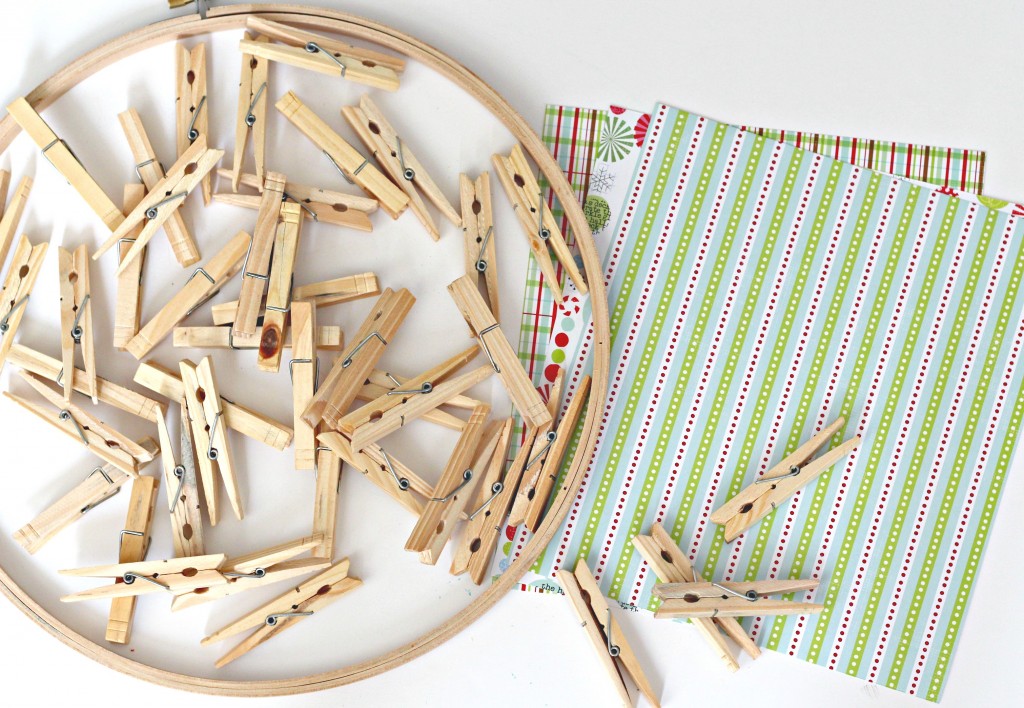 Use a paper cutter to cut the scrapbook paper in long strips the width of the clothespins, then cut them into smaller pieces the length of the clothespins.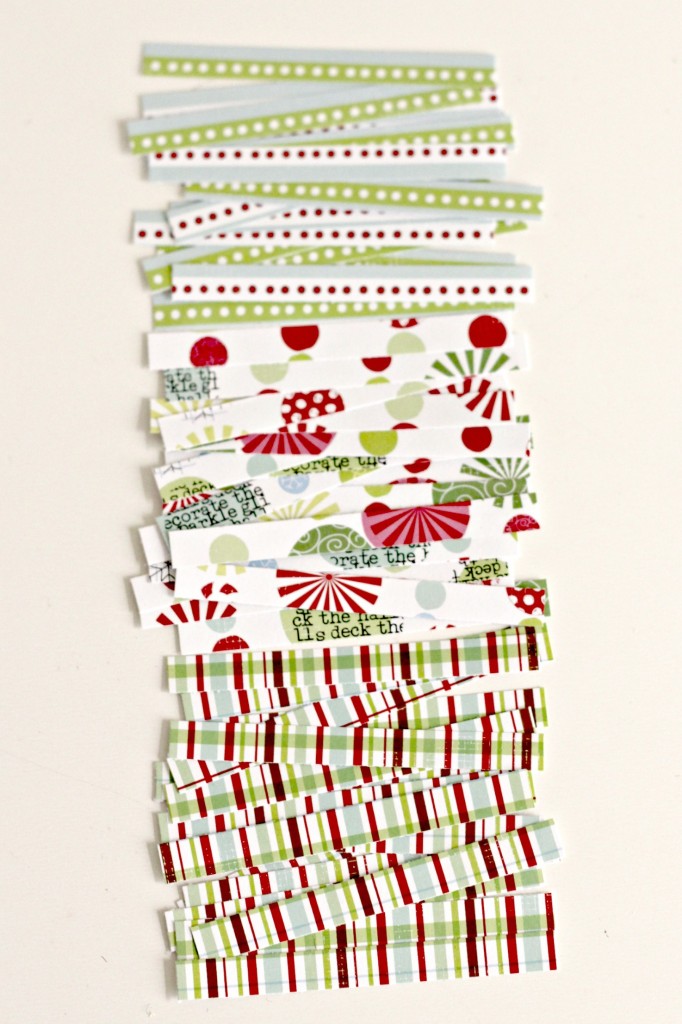 Adhere the paper pieces to the clothespins. I applied mod podge to the clothespins using a small paint brush, then attached the paper to the top and smoothed it down. You could also use regular white glue, but I would thin it a little. Let dry for about 15 minutes.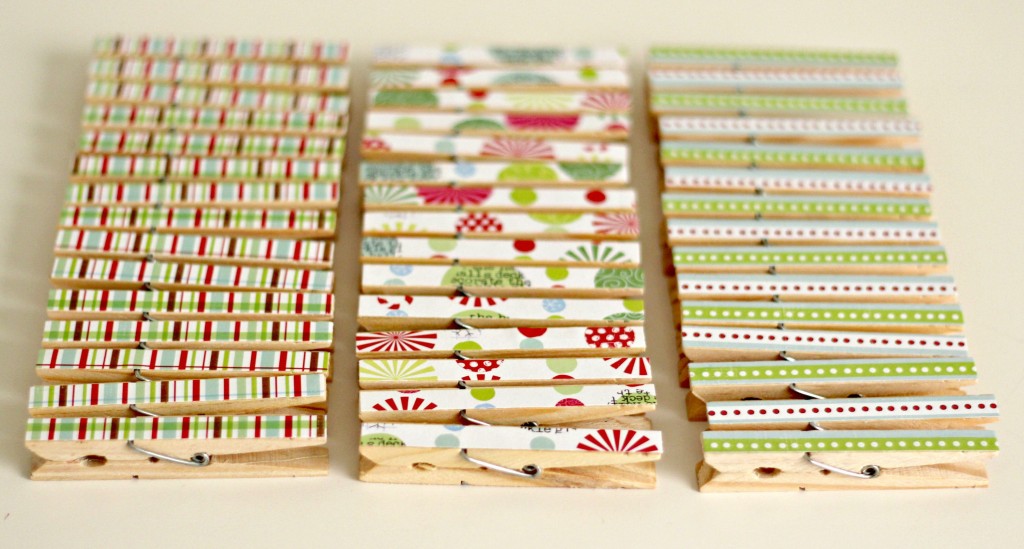 Place the clothespins around the hoop to space them out and alternate the scrapbook paper designs. Anywhere between 36 and 42 clothespins would be good. Make sure you have the clip area to the outside of the hoop.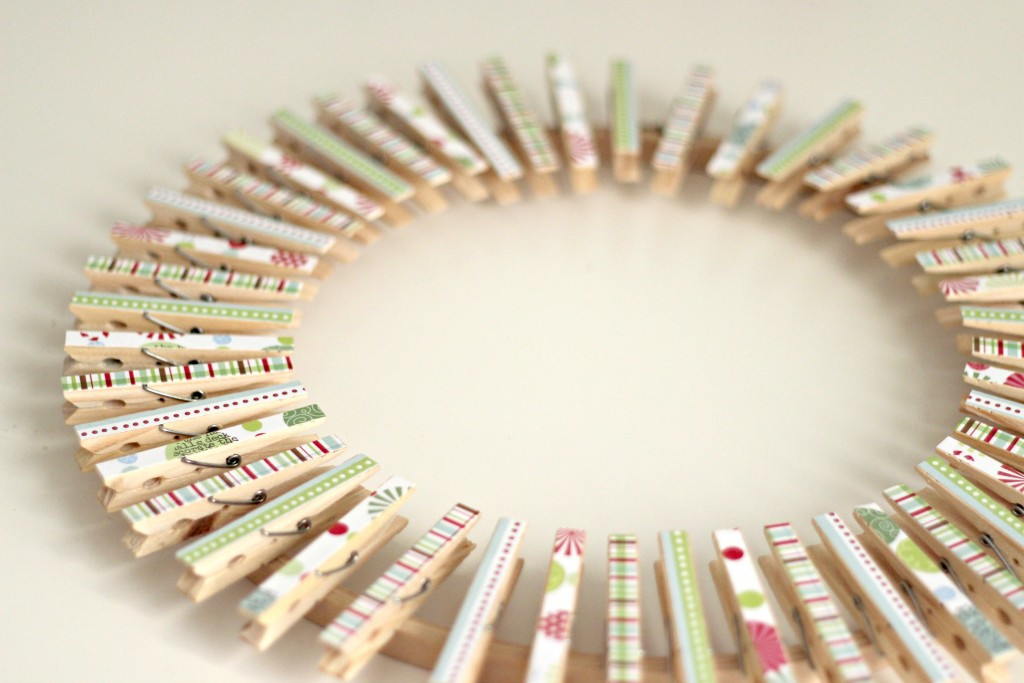 Once you have them spaced the way you like start gluing them to the hoop keeping them spaced evenly the best you can. I don't measure mine, so they aren't perfect but they're good enough. Liquid Nails works really well on this project and other small wood craft projects. Let it dry for at least a few hours, but I let mine dry over night.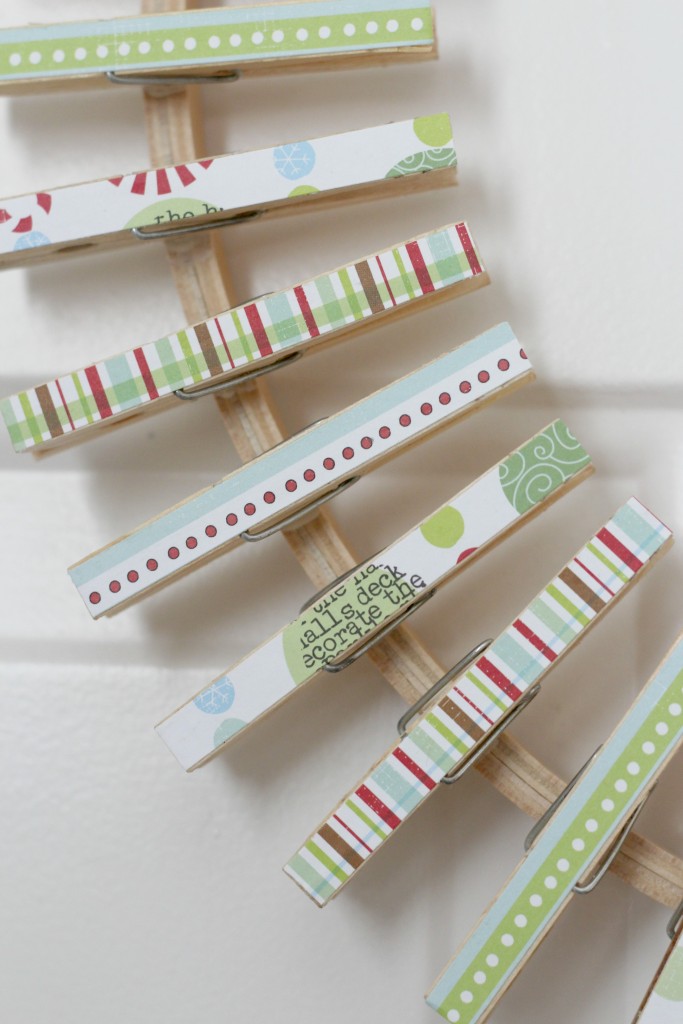 I hung this one directly on a hook but you could also add a ribbon to hang it from. I might do that before Christmas.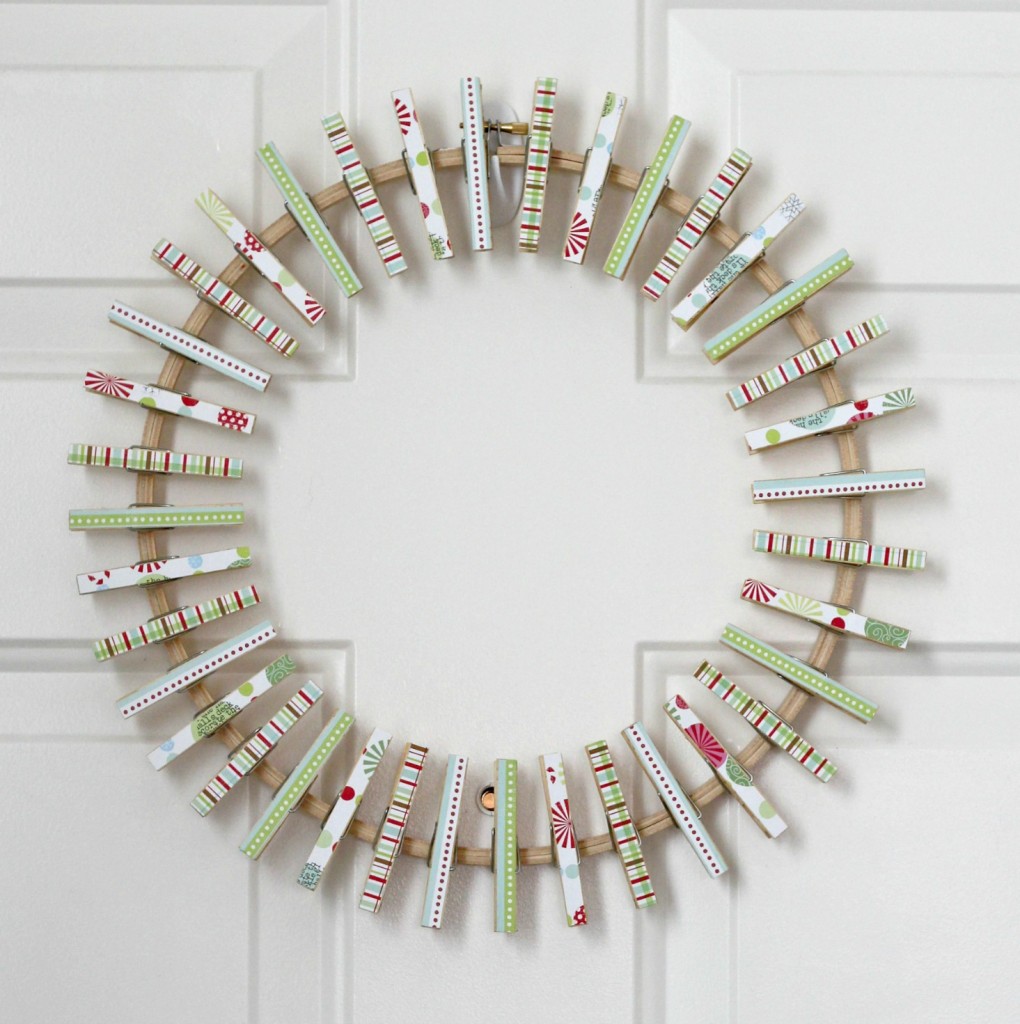 I really love this paper!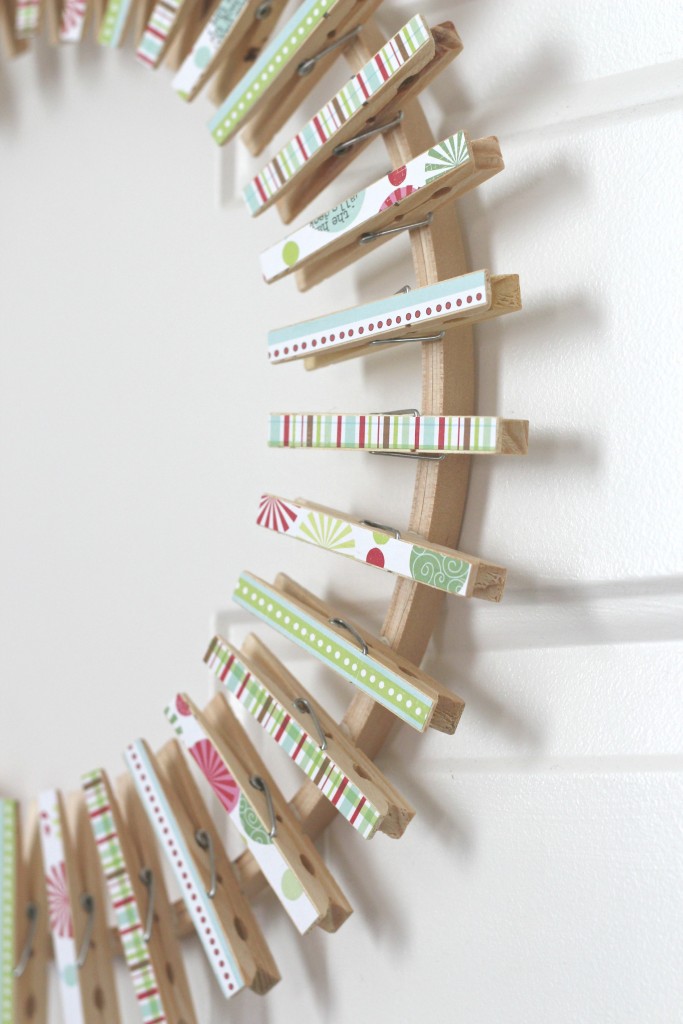 Attach the cards to the wreath as you receive them.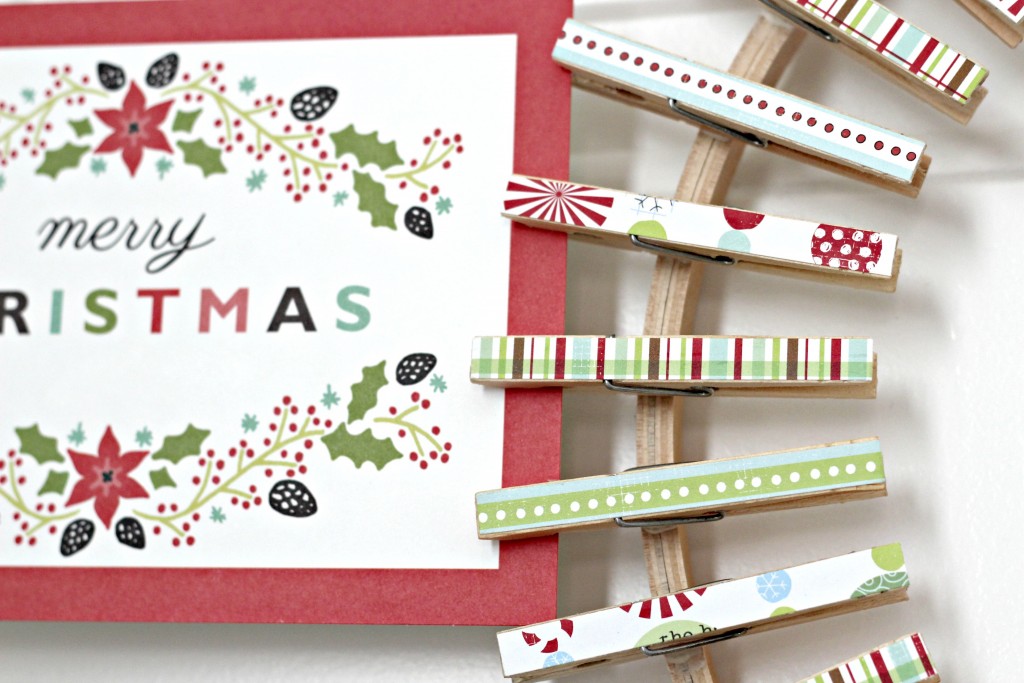 Don't you love receiving Christmas cards?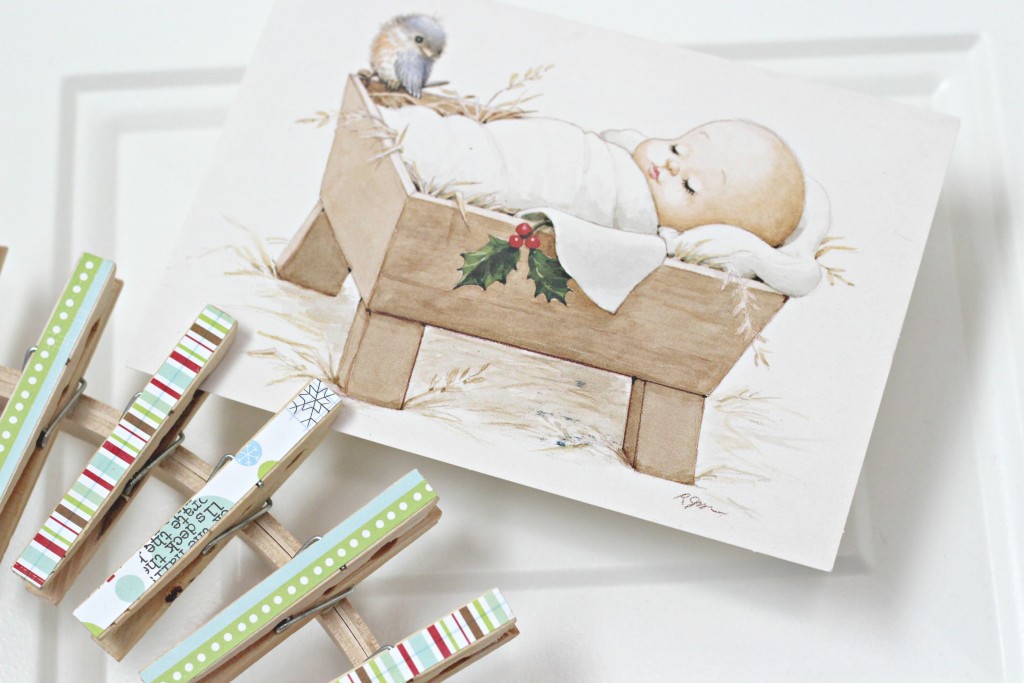 The hoop would look great painted, but I also like it natural.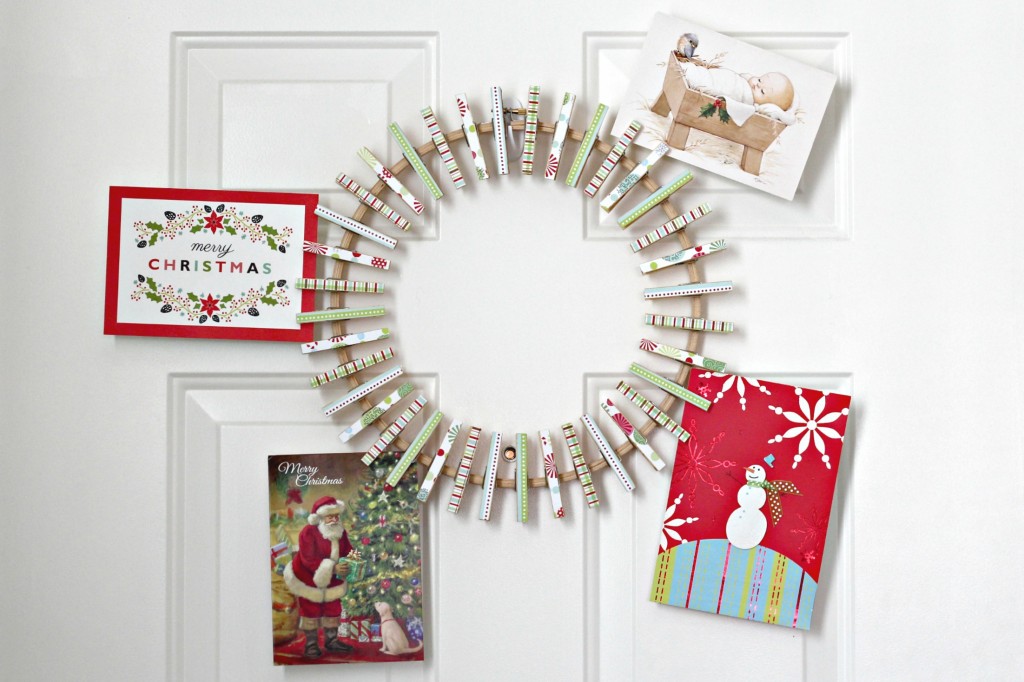 I really like crafting with clothespins so be on the lookout for more projects in the near future.
Please join me tomorrow for the next 31 Days of Christmas Ideas post.