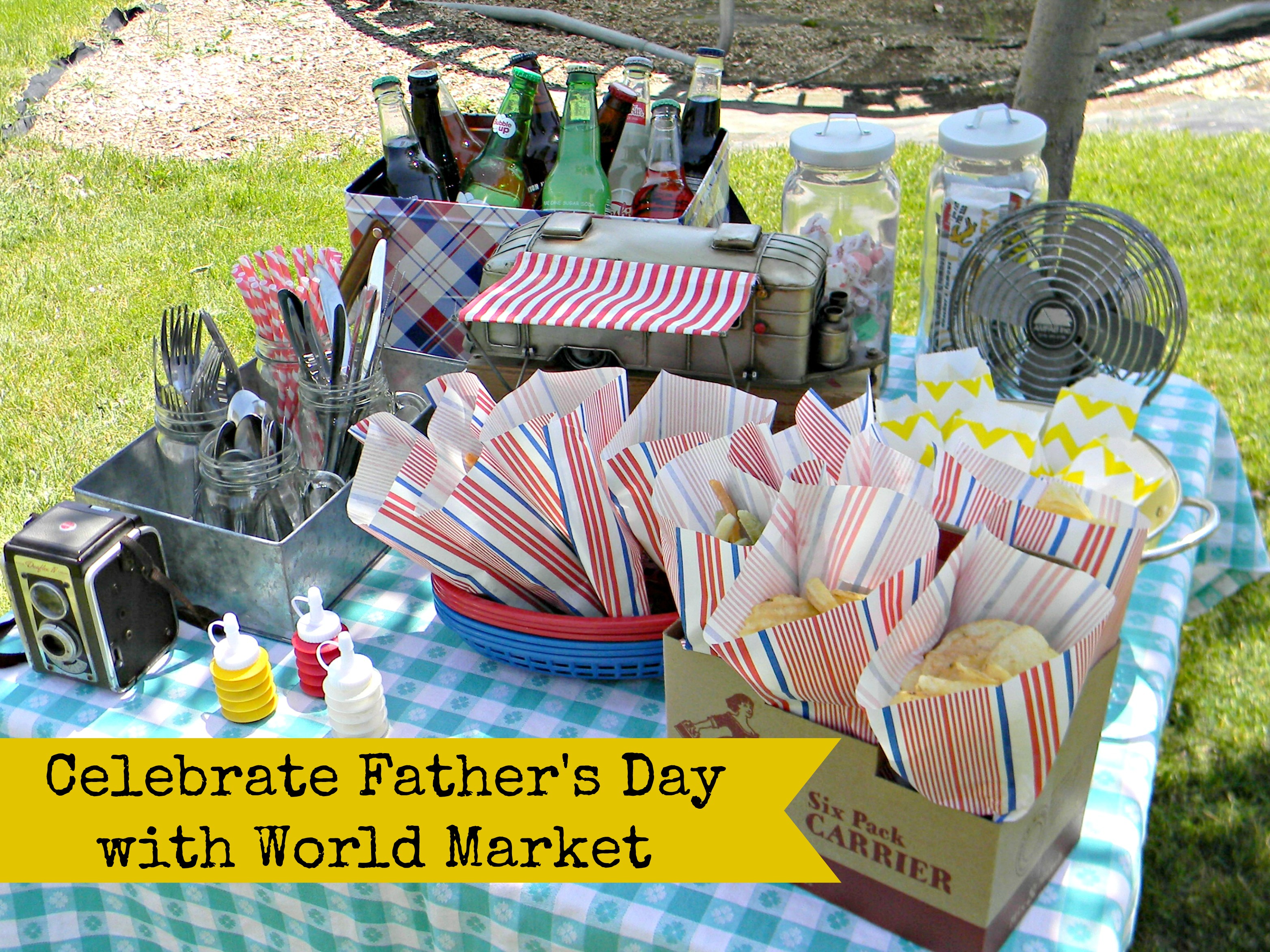 My hubby has a love of many things and he seems to be able to pass those things along to his children easily. He's very musically talented and most of his kids can sing and play guitar just like him. He also enjoys golf, road trips, and camping. The kids have grown up with his love for these things and have grown to love them almost as much as him. If you've been following my blog for a while you know my husband has a huge project he's been working on that has included basically rebuilding a motor home from the ground up. It's been a dream of his to have a motor home for his family to travel around the country in. As you can tell he can basically do anything. Finding Father's Day Gifts can be a little difficult because he seems to already have everything he needs or he buys it himself.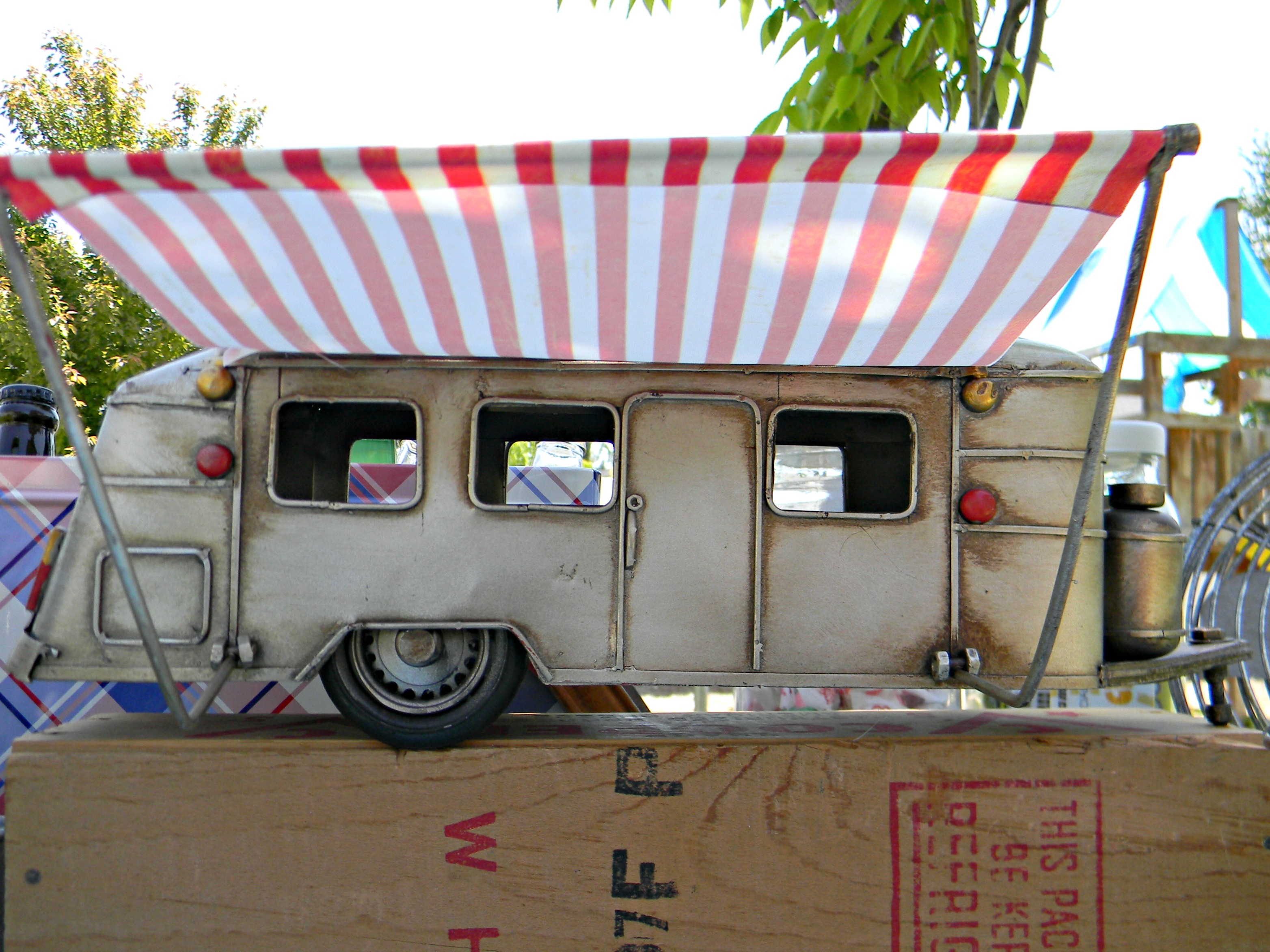 Since he is also very nostalgic and loves to tell stories of his childhood, I decided to throw him a BBQ with an old fashioned twist. I saw this metal camper trailer in the Outdoor Furniture and Decor area of World Market and knew it would be the perfect thing to center the whole party around to celebrate him.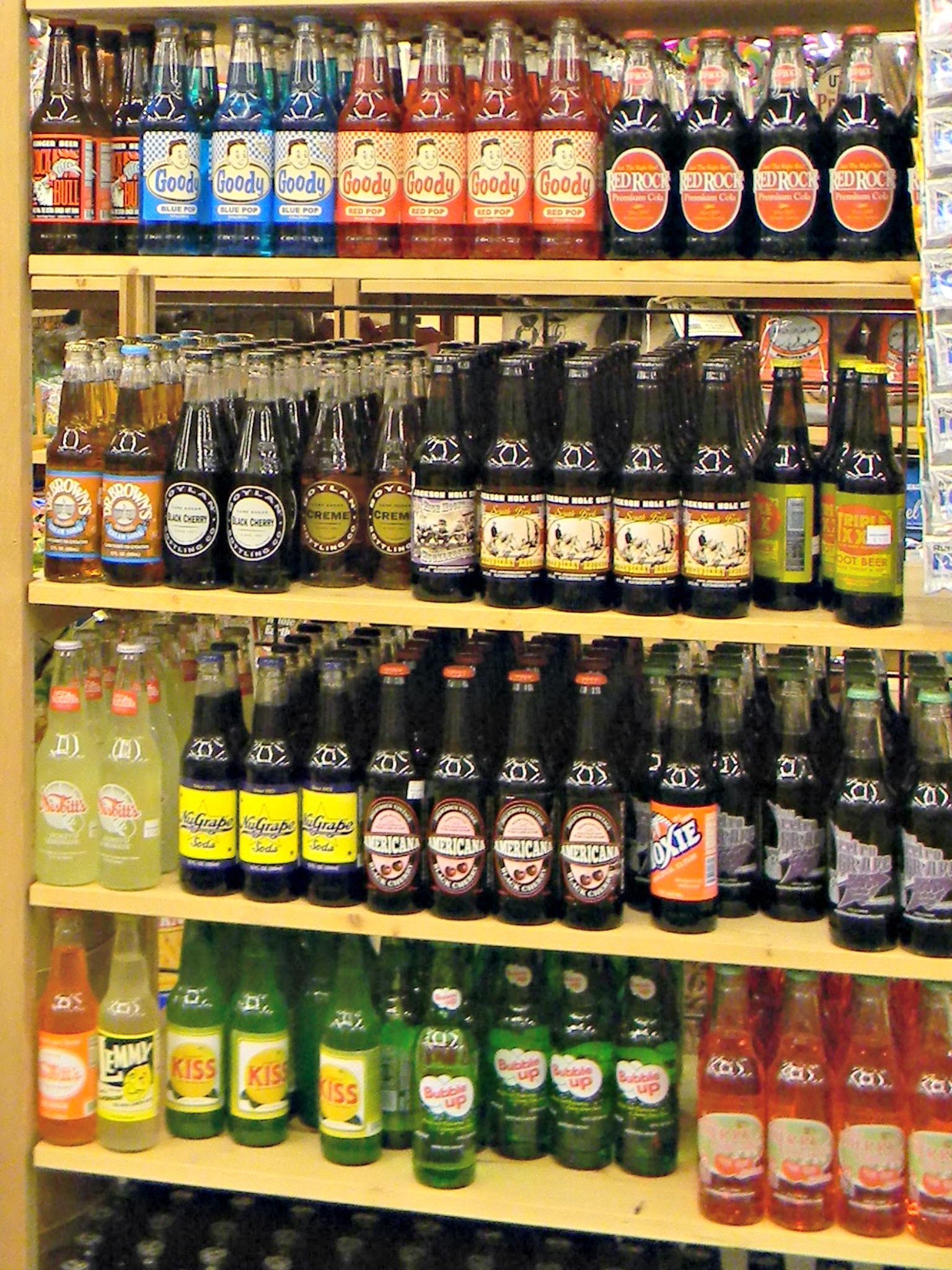 The huge selection of old fashioned sodas and candy caught my eye right away and I knew it would be perfect for the nostalgic BBQ I had in mind. Not only was I able to get the candy at World Market but also the awesome glass jars to display them in.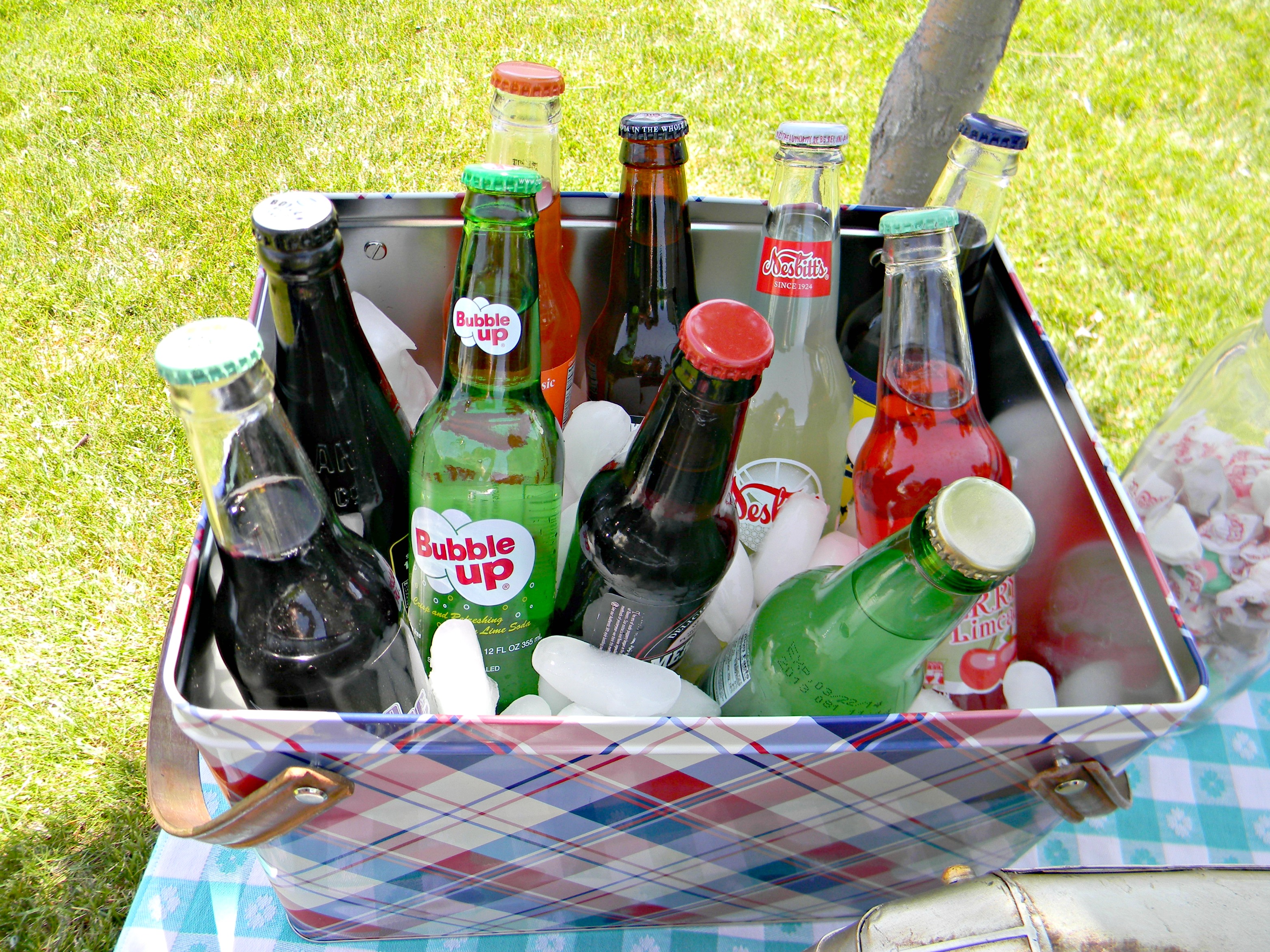 We love picnic baskets that are ready for impromptu picnics in the park or up the canyon but this metal plaid basket also works really well as a soda cooler.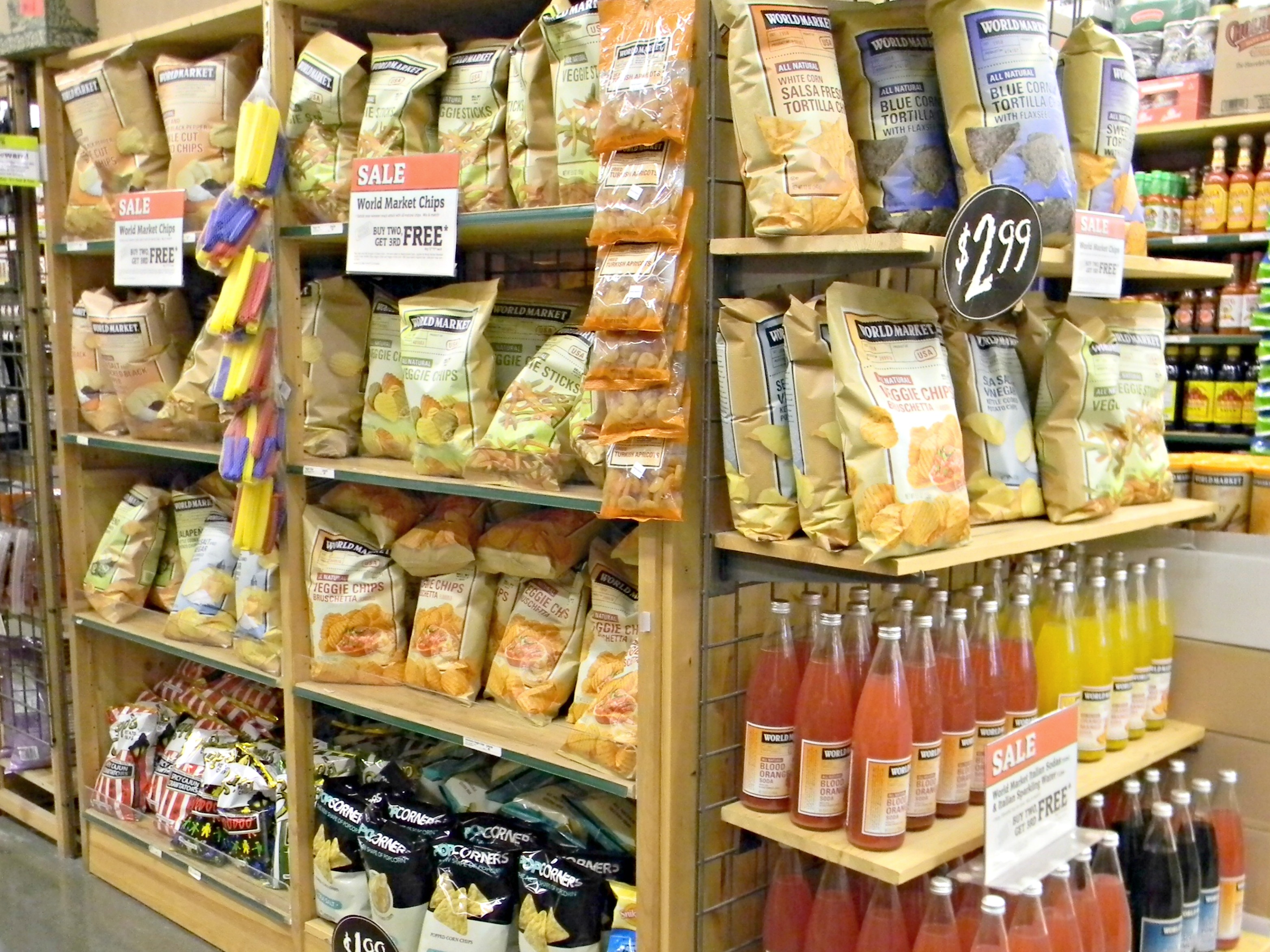 I made a stop in the chip section since he love chips and any barbeque wouldn't be complete without a great selection of chips. I lucked out since the bags were "buy 2 get 1 free". Have you tried Veggie Sticks? They're delicious!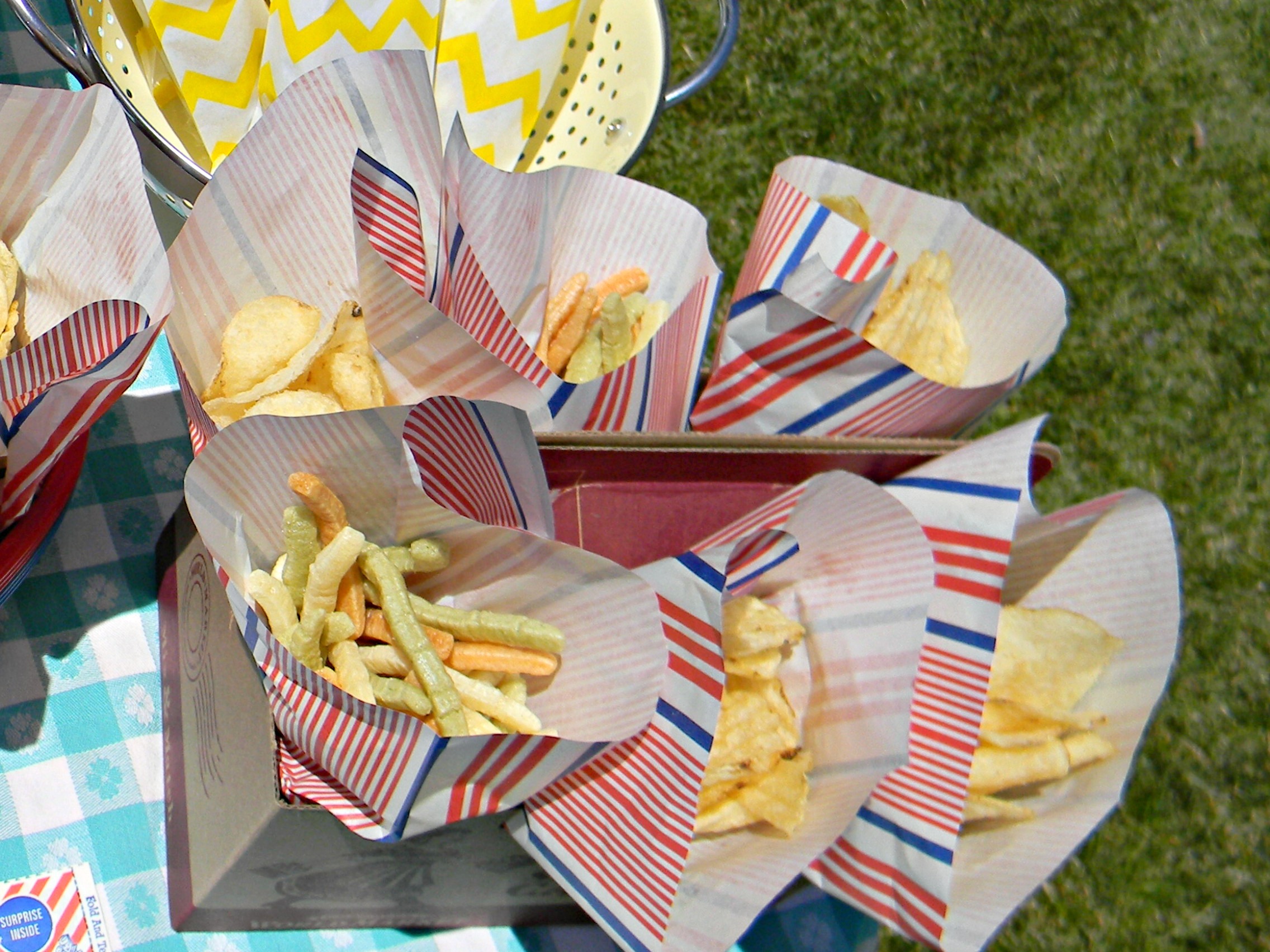 I also bought some french fry liners to be able to already portion the chips out at the BBQ. This was especially convenient for the little kids. I also used the soda bottle carrier from World Market and a few of the burger baskets to hold the french fry liners loaded with chips.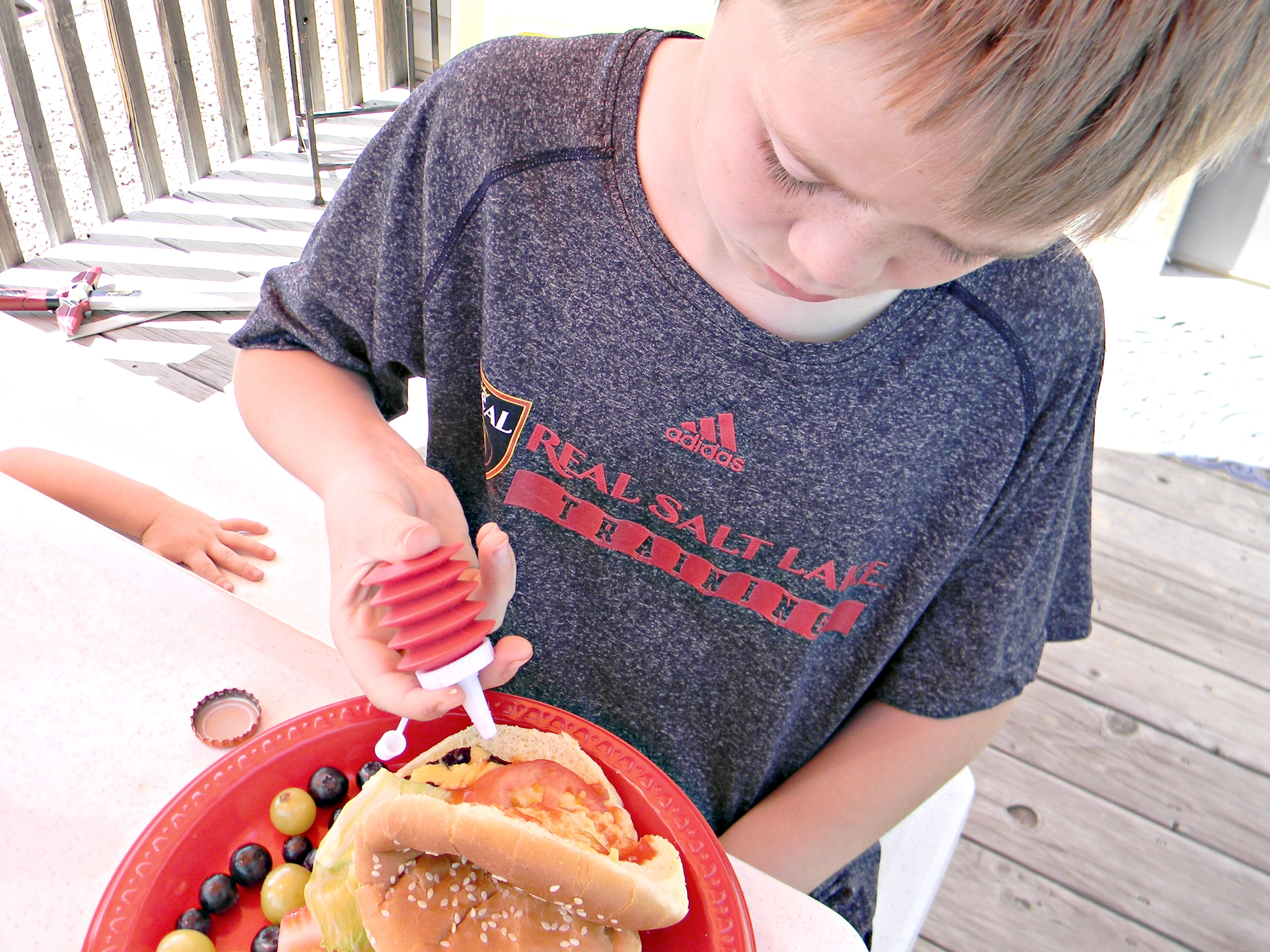 The mini condiment set was a must buy so the kids could add their own condiments to their burgers or dogs. They are going to be perfect to take camping or picnicking.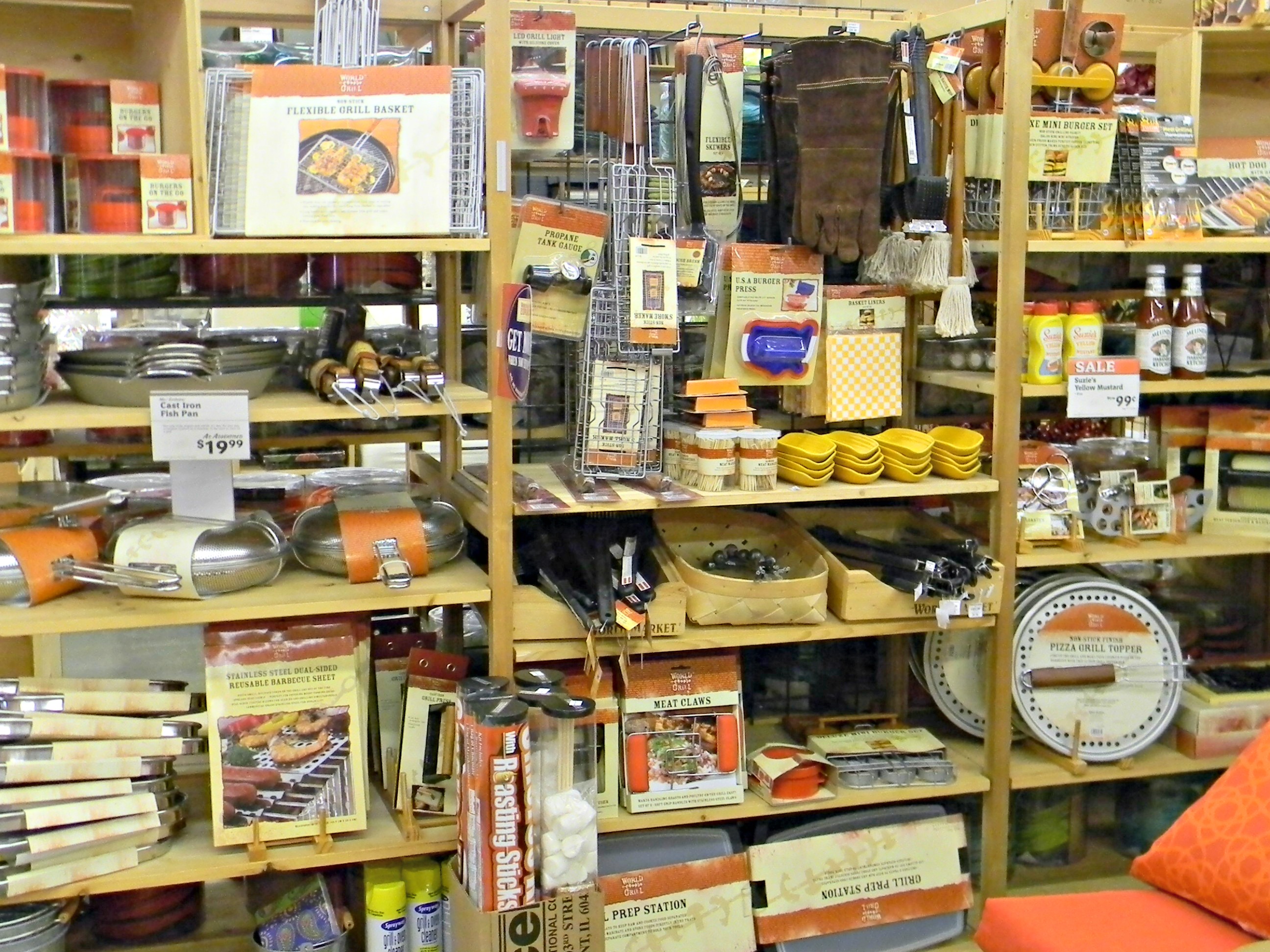 World Market has a huge selection of BBQ and Grilling items so if your favorite man is low on any supplies you can find almost anything you need there. Wouldn't a basket full of these supplies make the perfect Father's Day gift?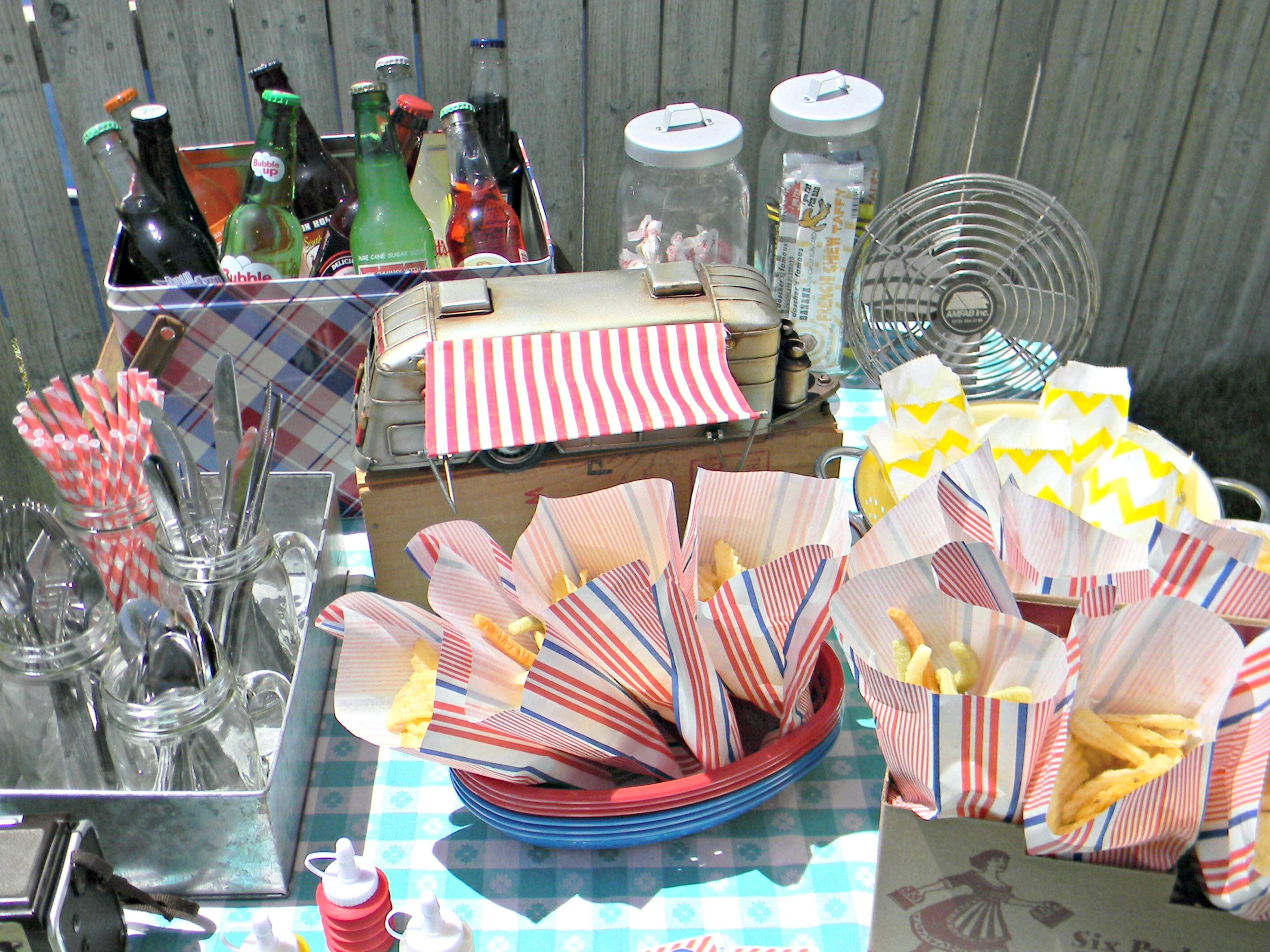 I was also able to pick up some paper straws and handled mason jar glasses to round out the nostalgic feel. The mason jars were perfect for holding the utensils and who doesn't love paper straws?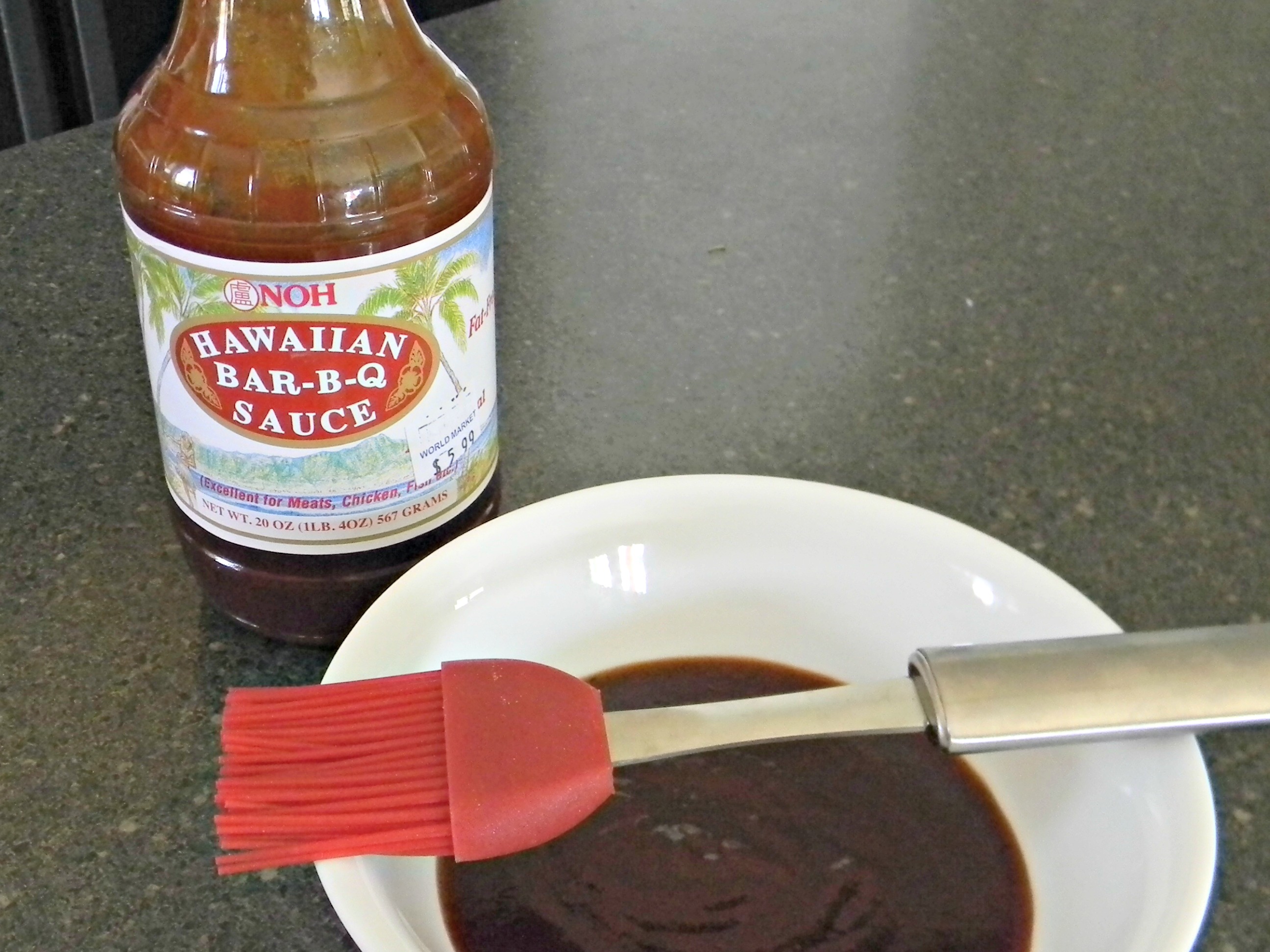 And since hubby loves to add a little extra flavor to his burgers I purchased NOH Hawaii BBQ sauce. World Market has a wide variety of sauces but I knew he would love this one and it was gluten-free for me.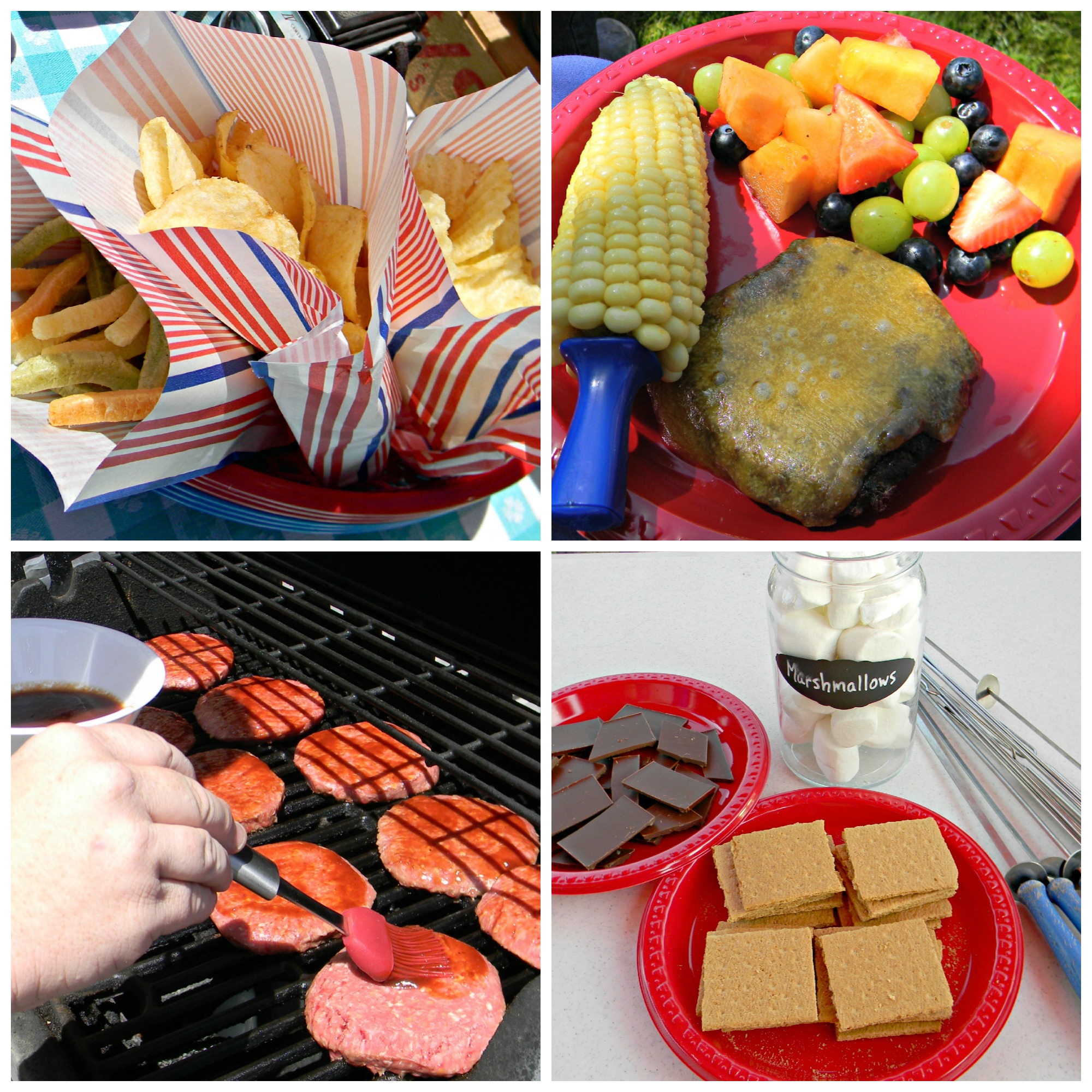 The best thing about the BBQ was being able to celebrate him being a great dad and a perfect companion for me. It's always fun when you can celebrate with family!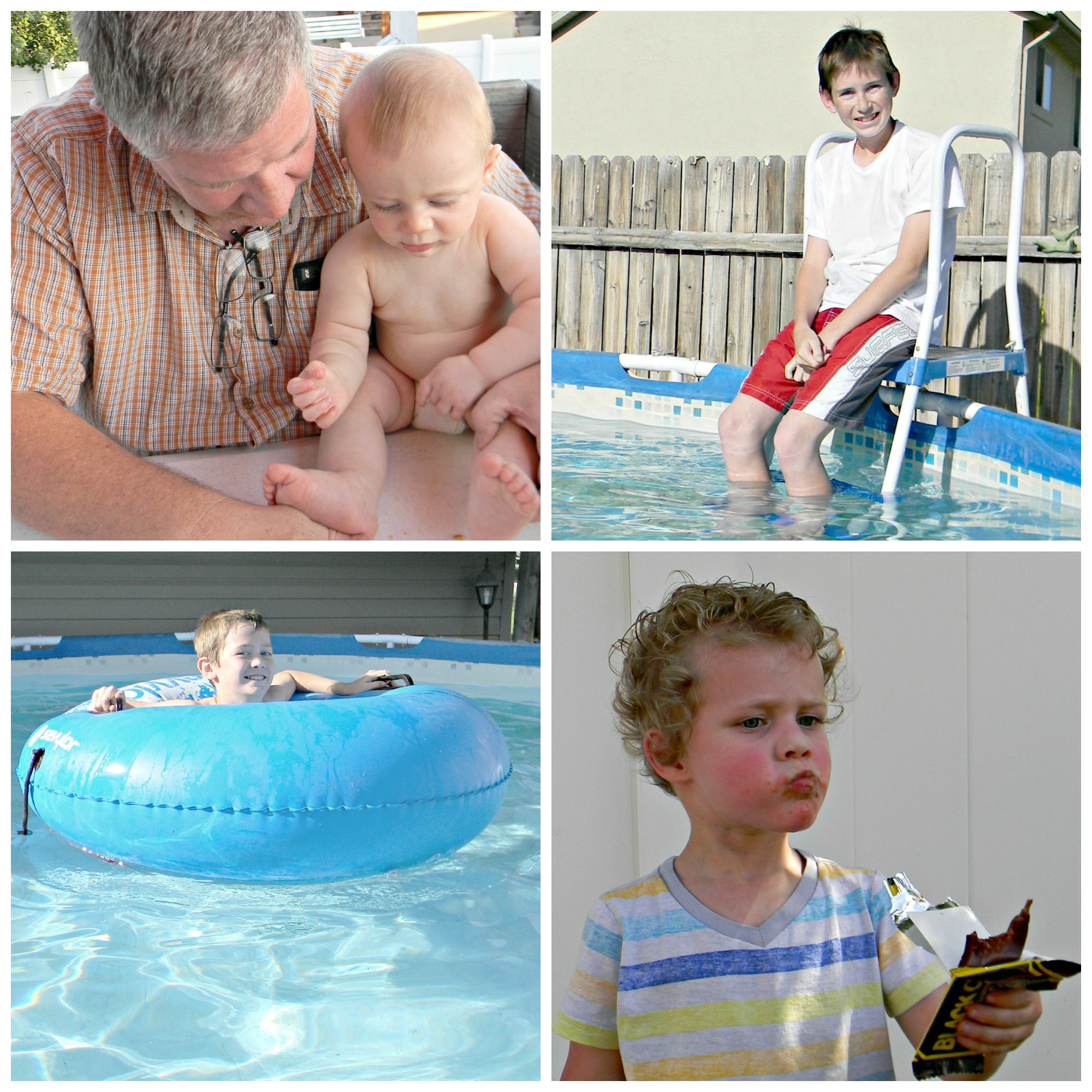 What will you do for your dad this year?