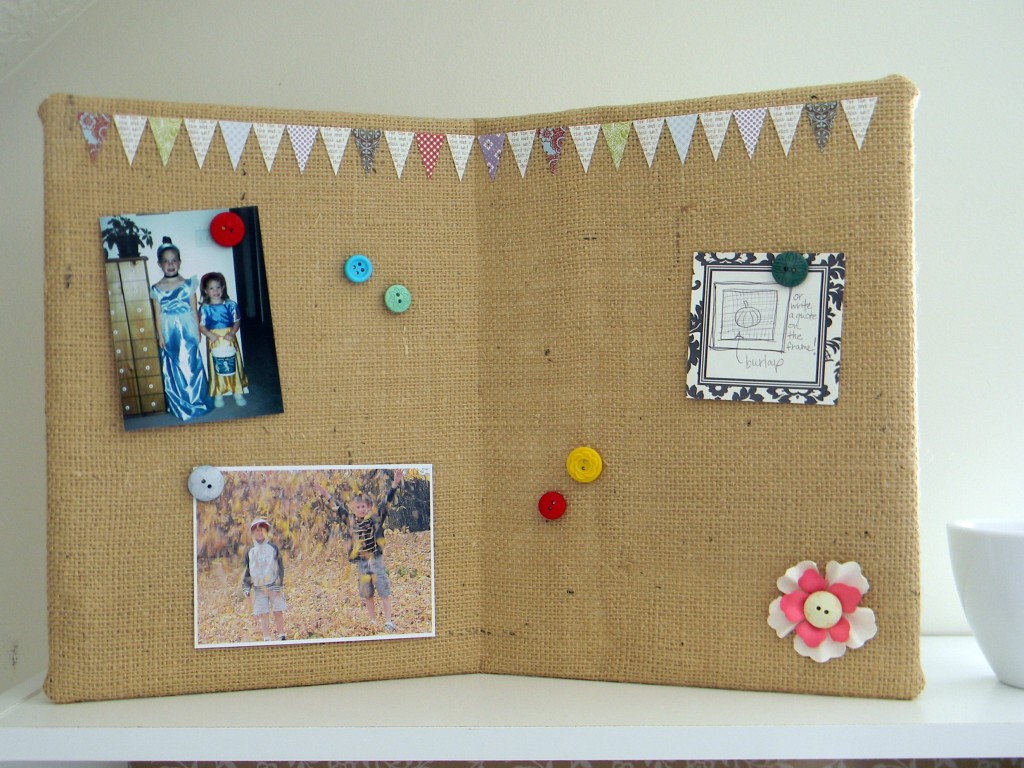 Here's the next project I made with the Elmer's products that were sent to me.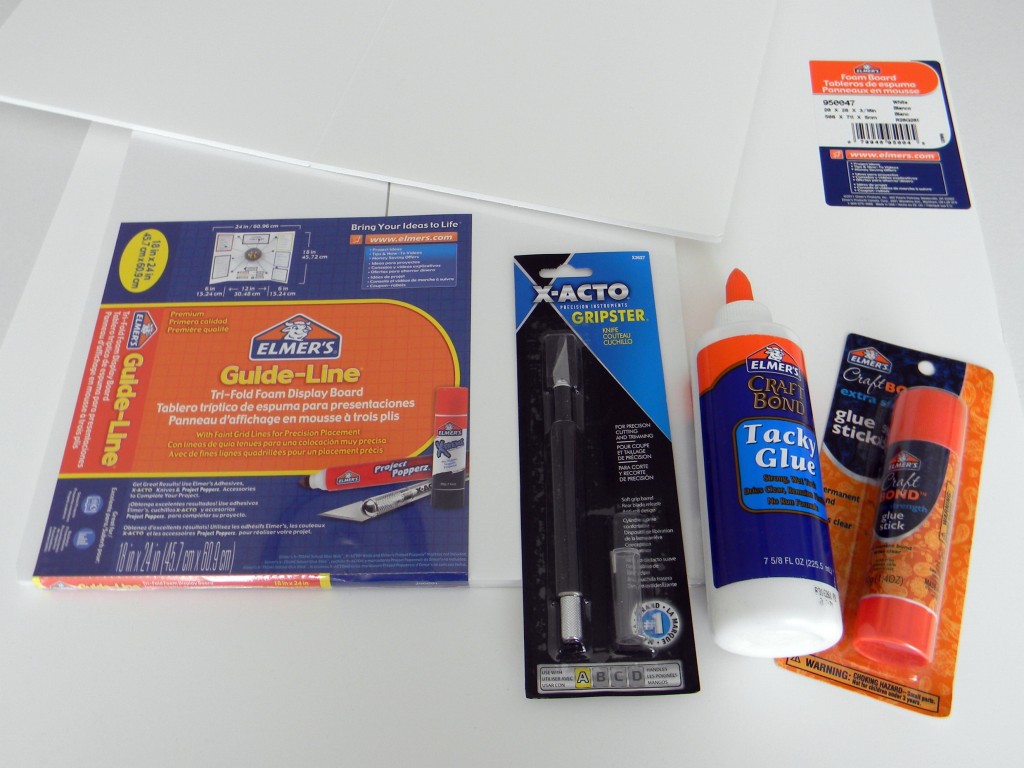 I started with the mini bi-fold foam board and a piece of burlap. The burlap is cut 1″ bigger than the board all the way around.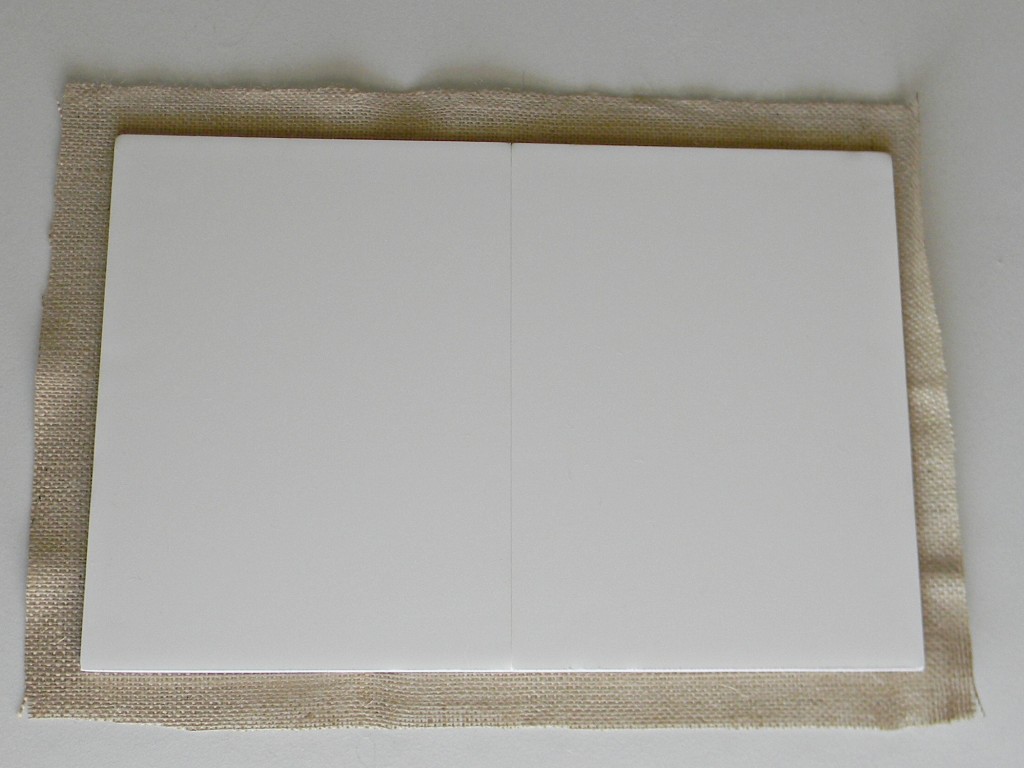 I started by gluing all the corners first.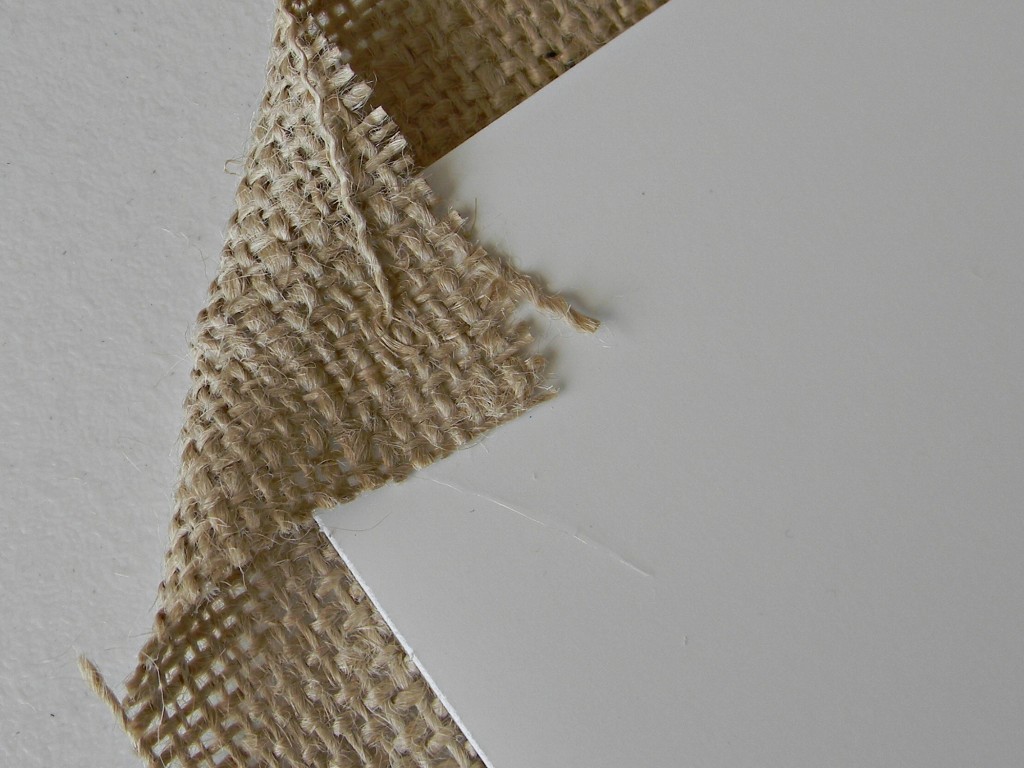 Then I pulled up all the sides and glued them in place. Don't pull too hard on the burlap or it can become misshaped.
That's it, but a little too plain. Don't ya think?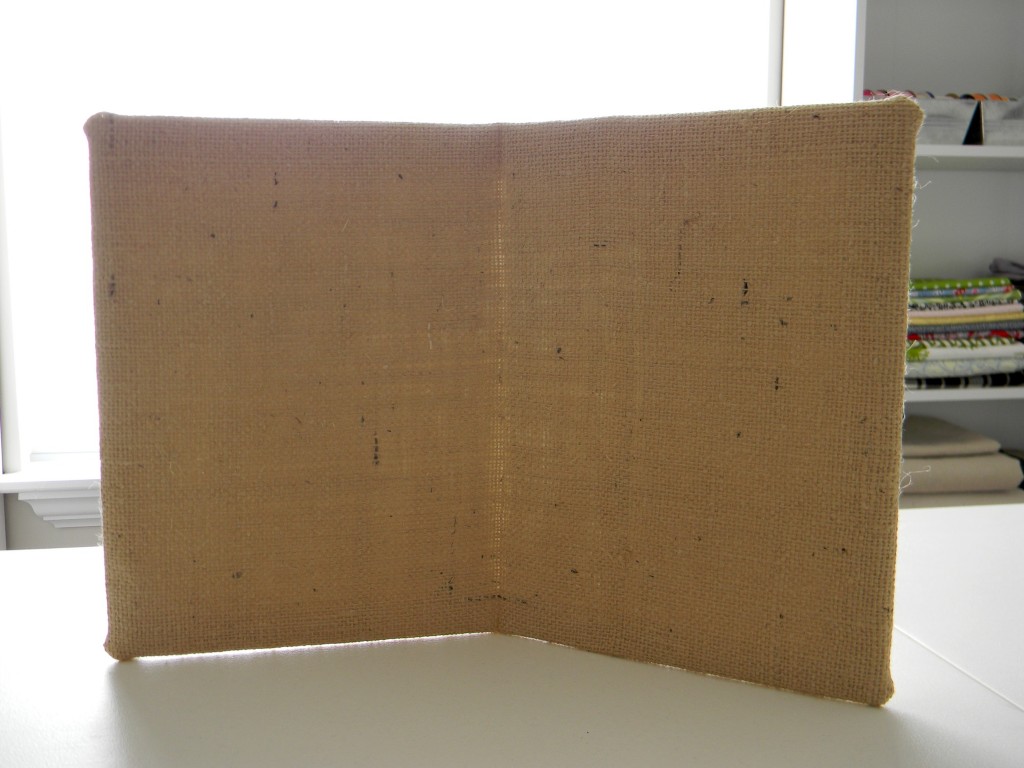 I had these cute banner stickers, so I added them to the top of the board. The pieces stick really well on the burlap.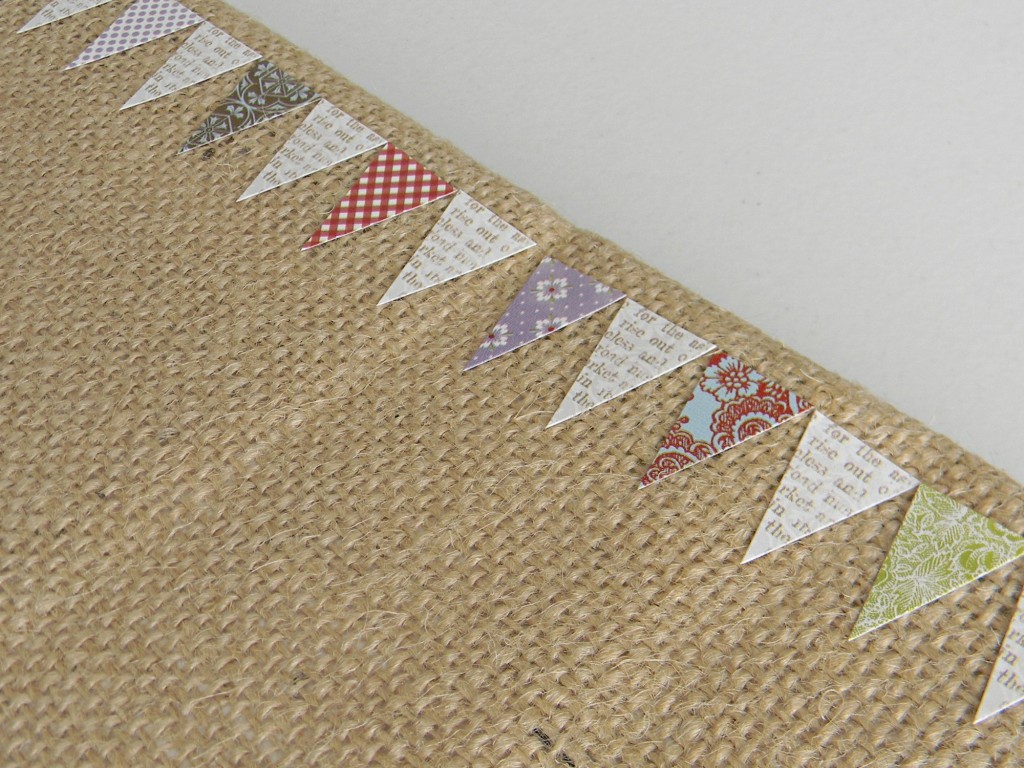 Then I made some cute push pins by gluing colorful buttons on the tops of thumb tacks.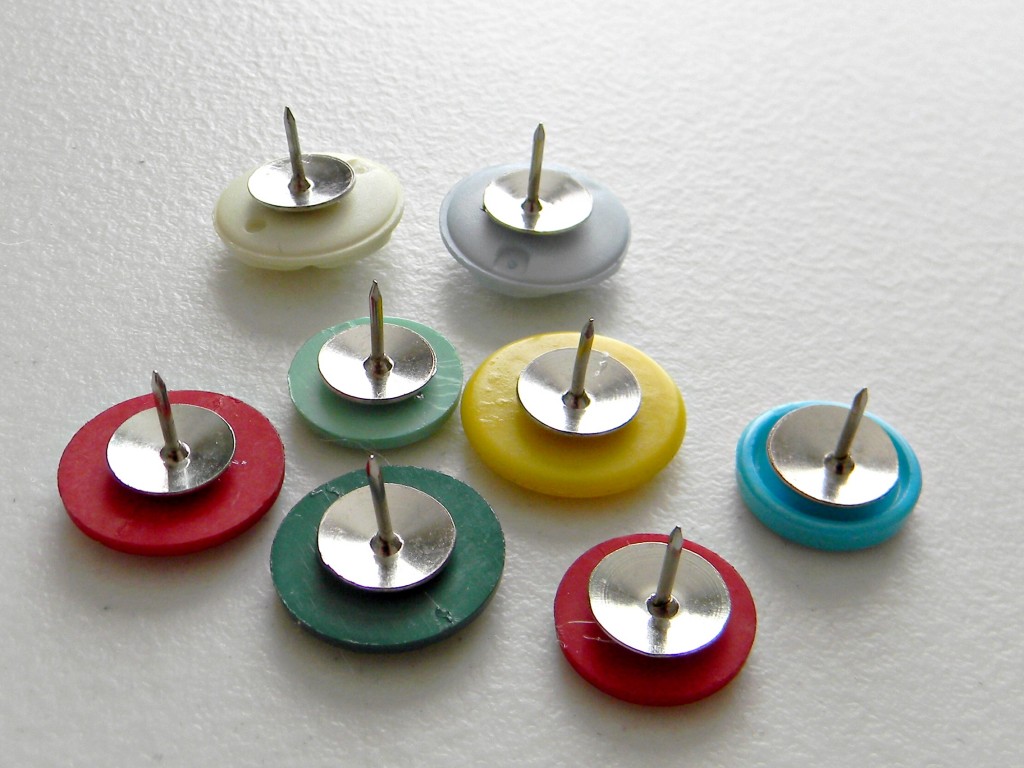 And then I made a cute flower for the board by adding one of the push pins to the center.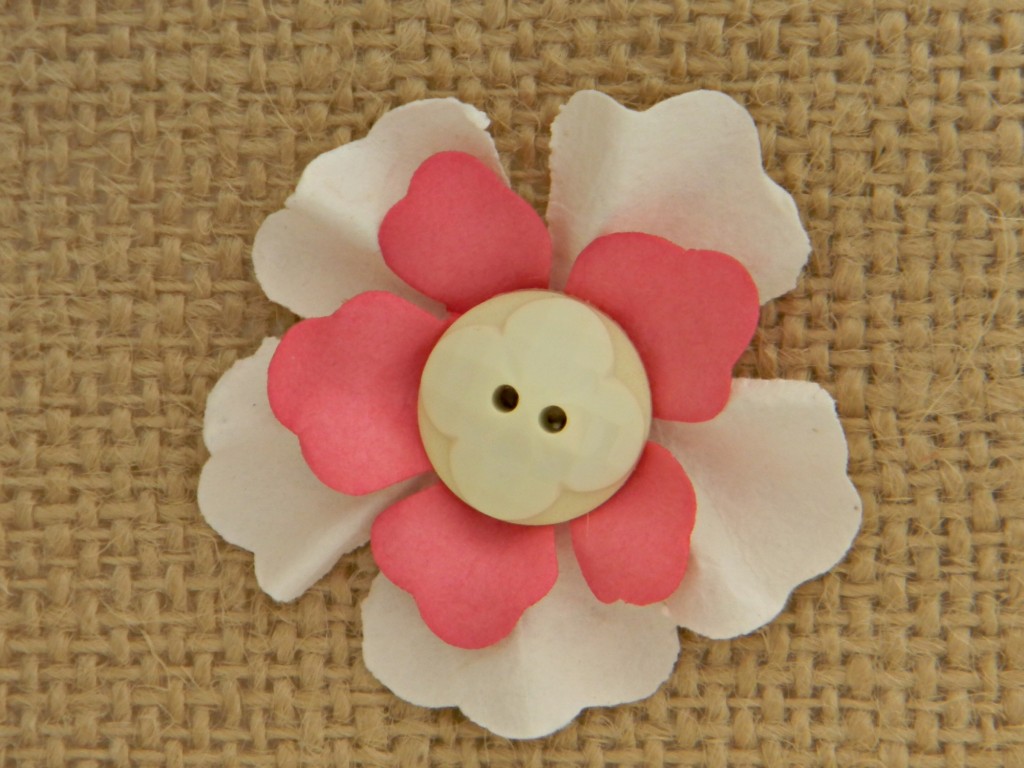 That looks much better. It's going in my craft room where I can pin pictures, ideas, and inspiration photos.