Are you ready for another easy and cute Halloween craft brought to you by FabDecor.com? These little projects have been so fun to work on.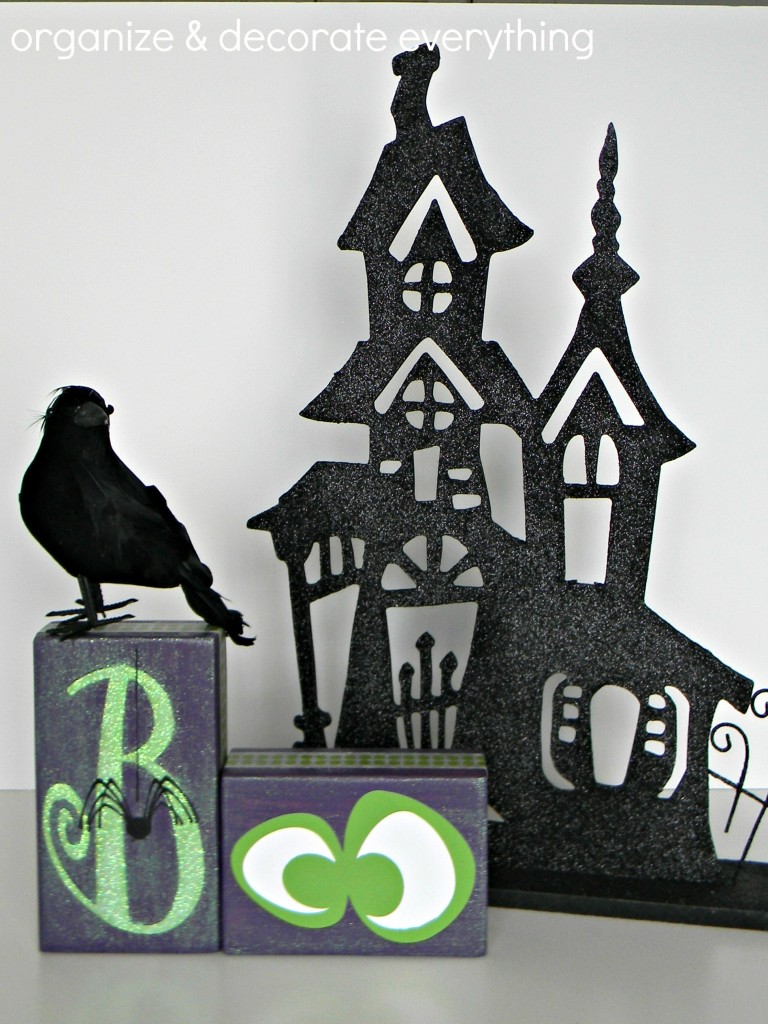 This fun kit comes with 5″ and 6″ wood blocks, the spider and your choice of colors for the B and eyes. All the eyes glow in the dark! How fun is that! Remember the wood comes sanded and ready to paint.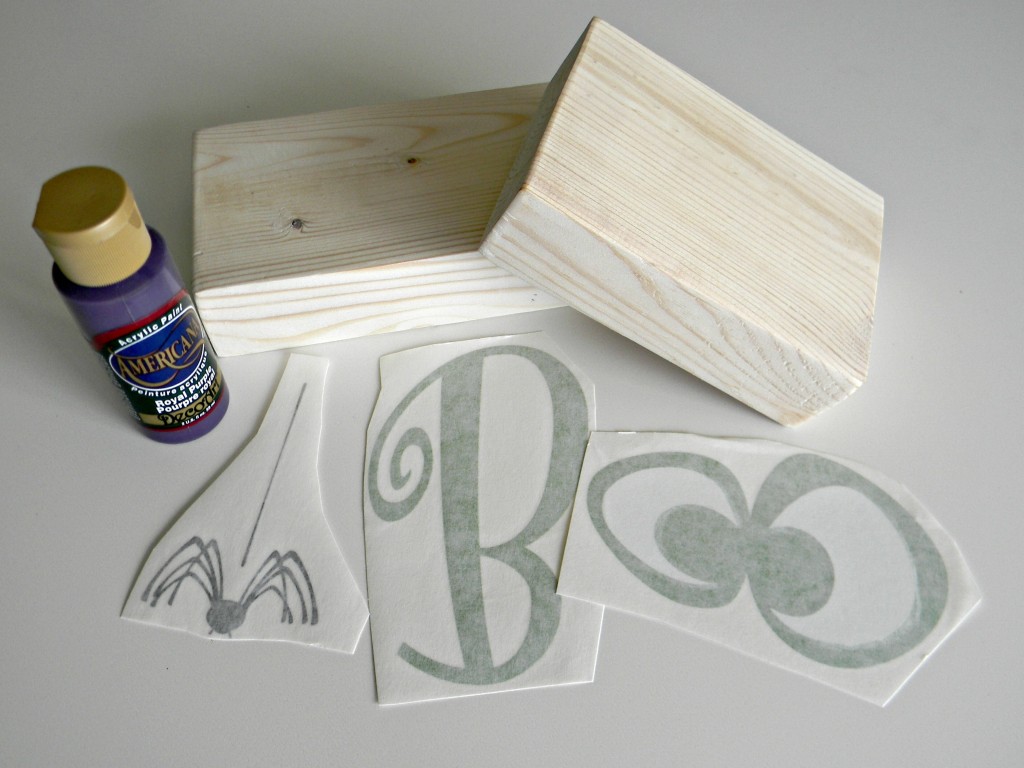 I painted my blocks Royal Purple. I really like green and purple together for Halloween.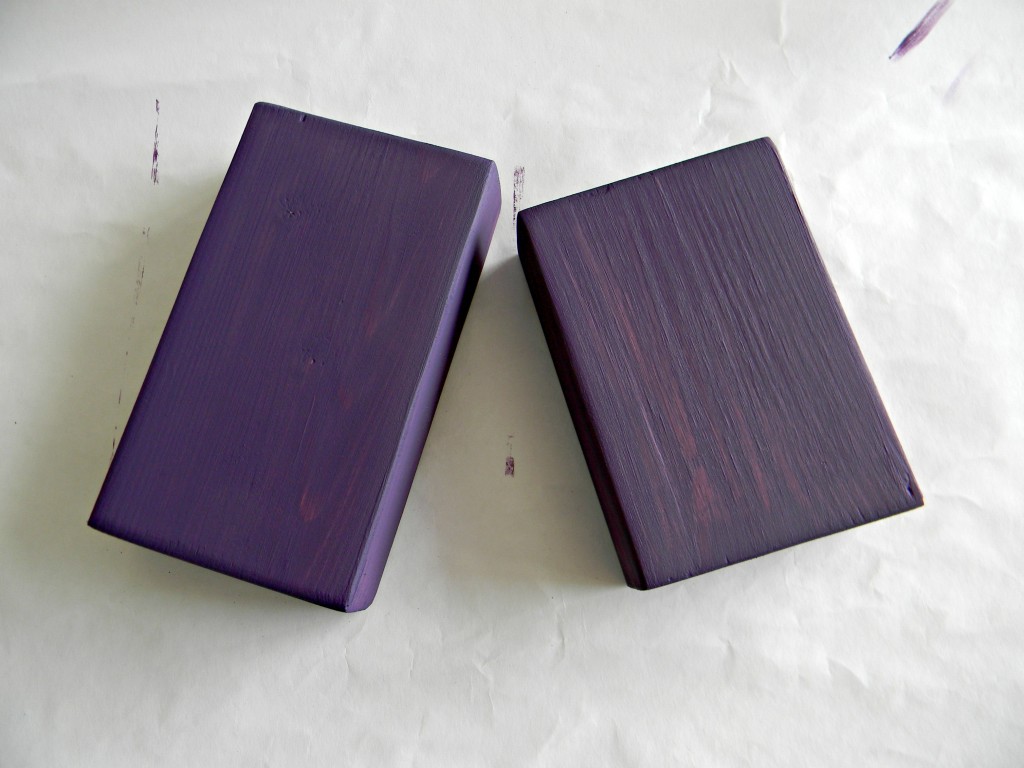 Then I wanted to add a little shimmer to the blocks so I brushed on hologram glitter paint after the purple paint dried.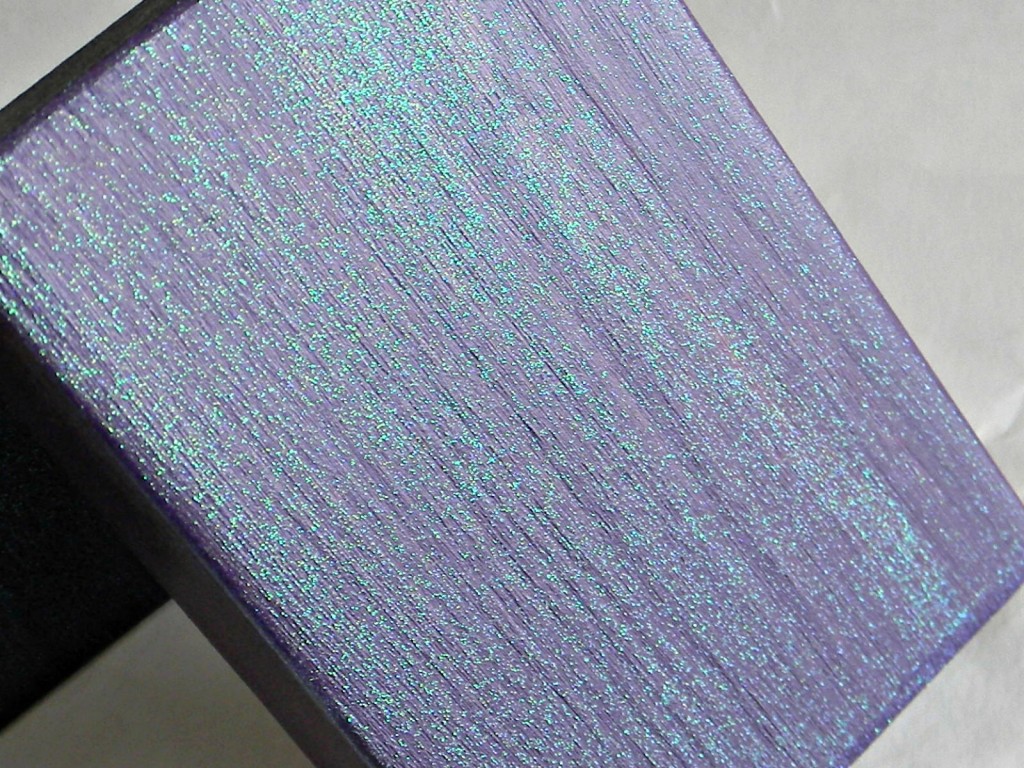 I liked the B turned the other way, the only problem was that made it sticky on the wrong side. I added adhesive to the non-sticky side and stuck it to the block, that left the sticky side up. What to do, what to do? I decided to sprinkle glitter all over it then I took a paint brush and took off all the excess glitter. If you decide to glitter make sure the paint is really dry.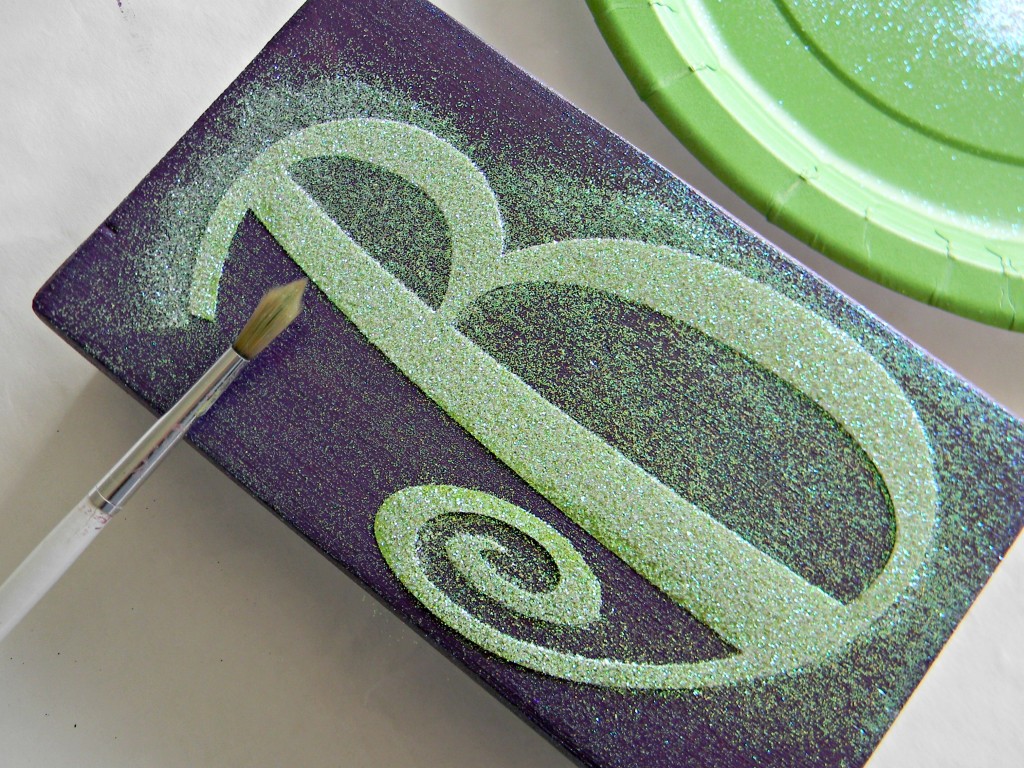 Then I stuck the eyes to the other block. The vinyl is a little harder to stick to the glitter paint. Make sure to rub it on really well.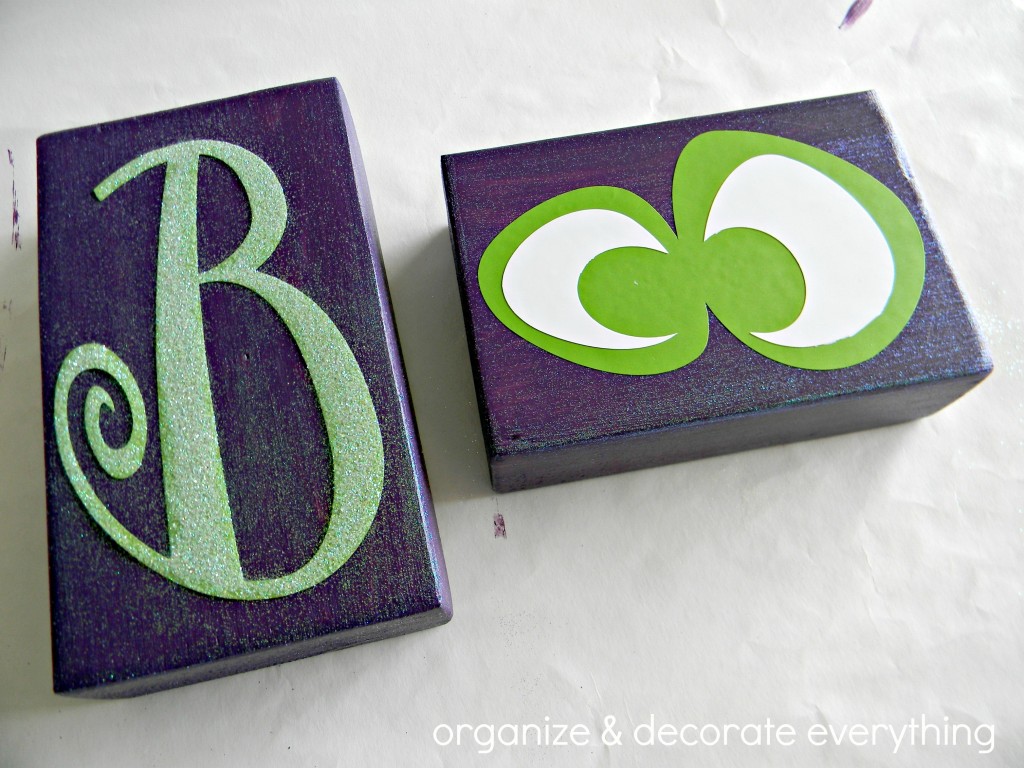 And add the cute spider over the B.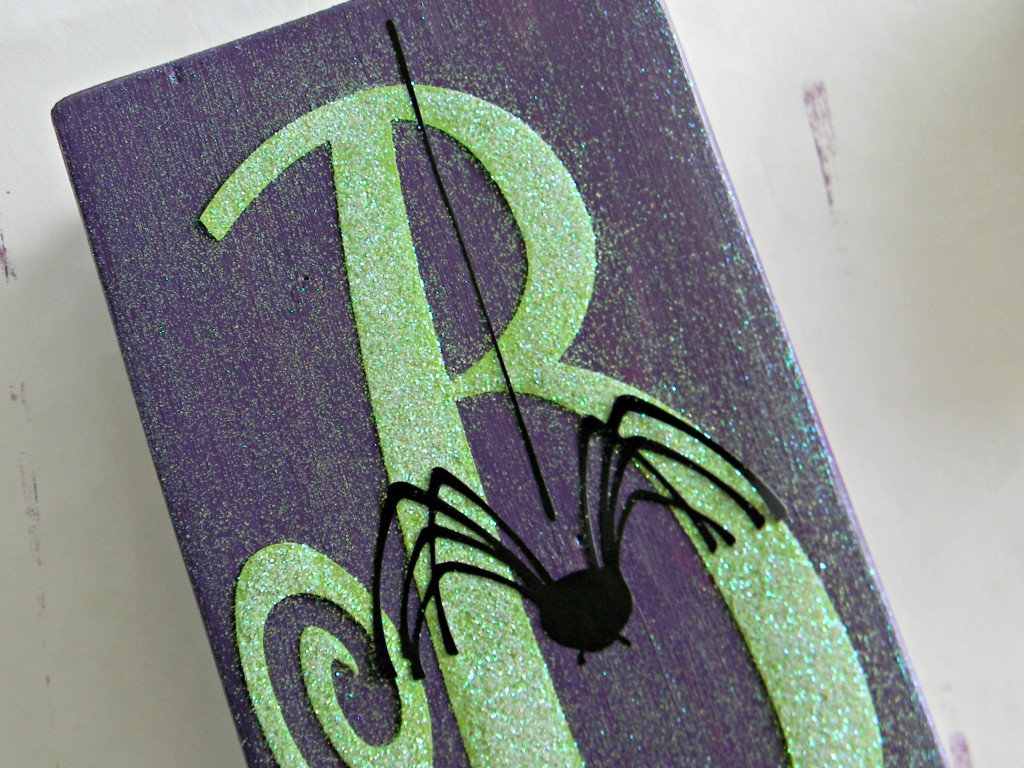 I love how it turned out but it needed a little something else. Washi tape was the answer. I wrapped the green polka dot tape around the blocks. Isn't it cute!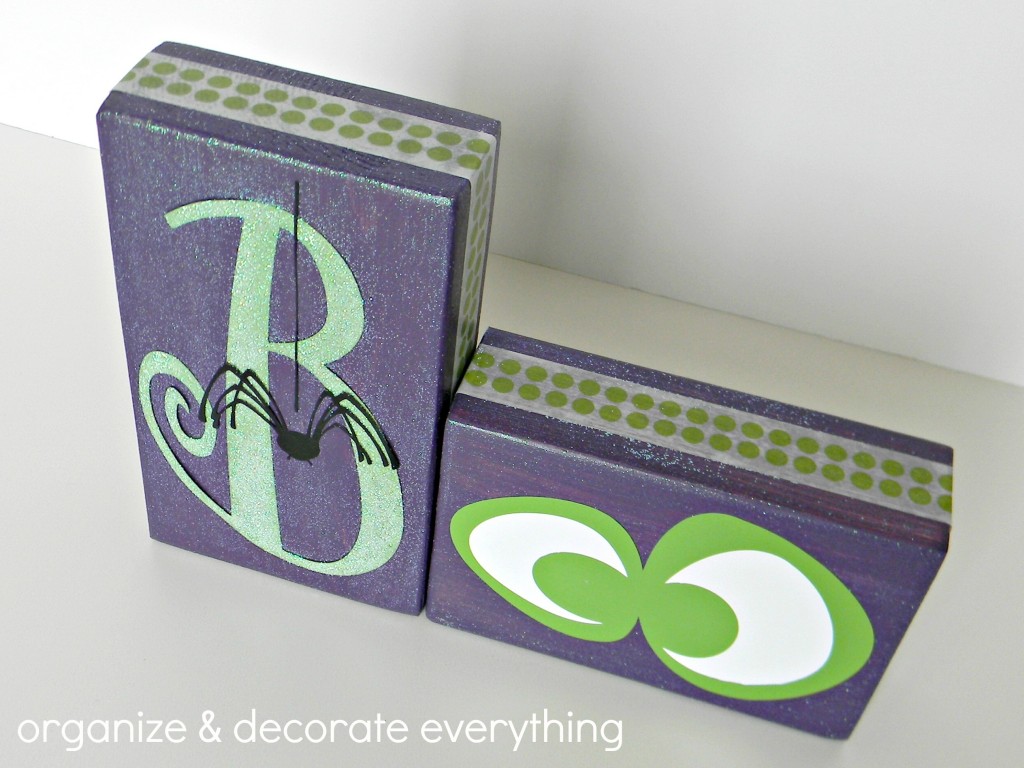 Ammon wanted to see the eyes glow so we took it into the closet. Awesome!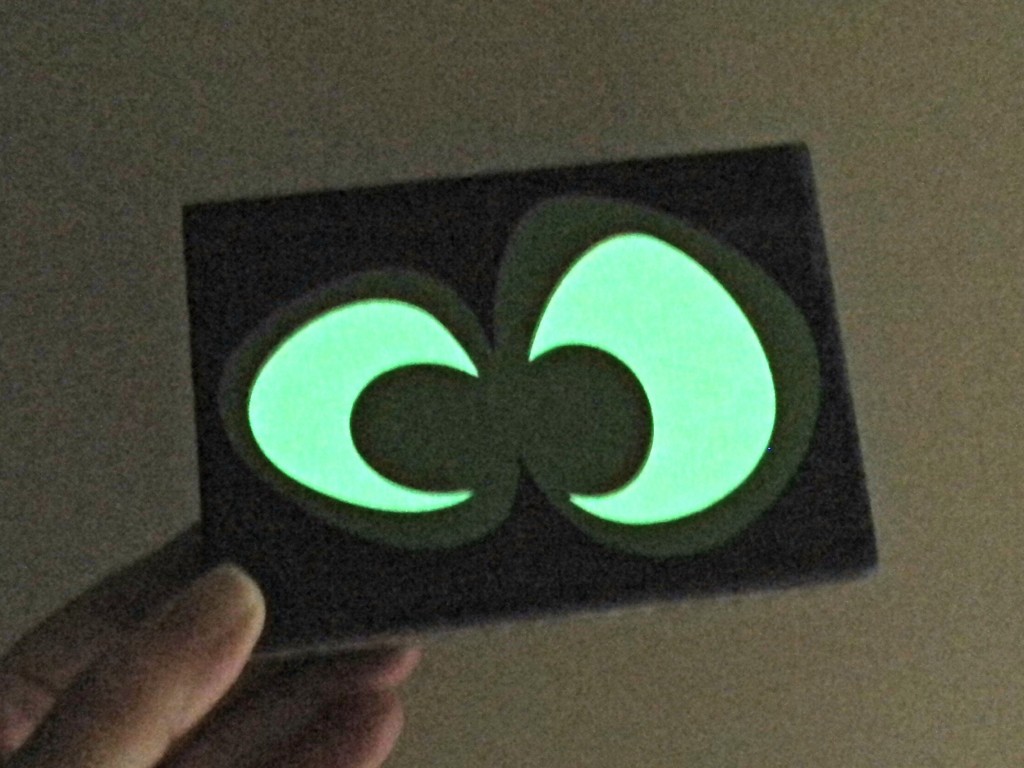 Check out other takes on the Boo Blocks at Fablifyit.com. If you use the discount code FabODE at FabDecor.com at checkout, you can get your complete order (even sale items) for 25% off through 10/13/12. Don't forget to checkout all the other great kits for sale.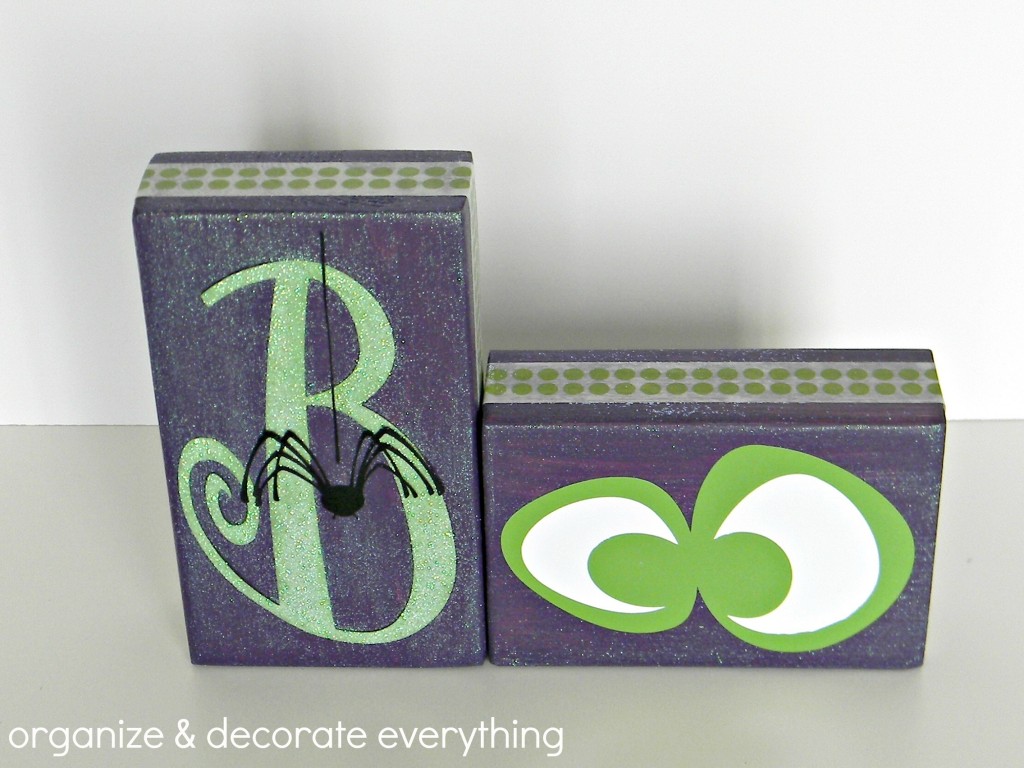 The Home Decor and Organizing Link Party is up. Come over and link up you great ideas and awesome projects.