Adam moved back home and there wasn't enough room in the bathroom for him anymore. He was trying to shove his stuff anywhere it would fit. I decided it was finally time to make room for his things.
Here's the top drawer "Before".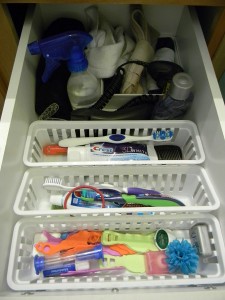 And "After". I took out one of the trays and a bunch of stuff in the back of the drawer that hasn't been used forever. Since Zach moved upstairs he spends most of his time in the bathroom up there (unless his sisters have taken it over). Now Adam has room for his shaver and hair clippers.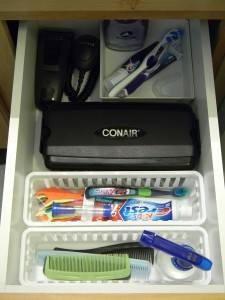 This is the bottom drawer "Before."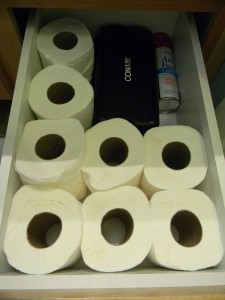 And "After".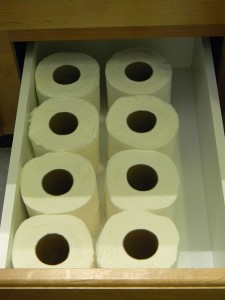 The shower "Before."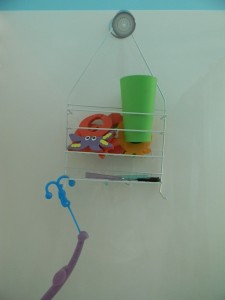 And "After" (sans toys). Nobody plays with the toys anymore anyway.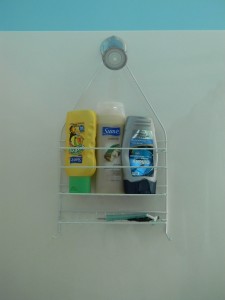 I was able to get rid of 21 things from the bathroom.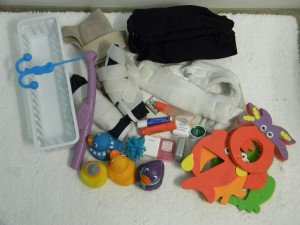 The wash cloths and hand towels are rolled and placed in a basket on the toilet tank.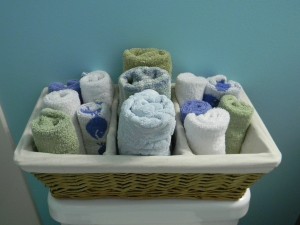 The extra bath towels are rolled stored in the cabinet under the sink.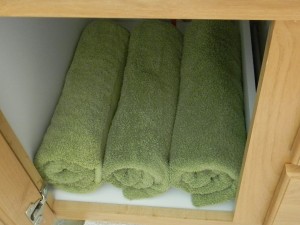 I used my label maker to make name labels for the towel hooks.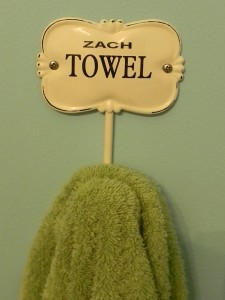 No more using each others towels. I always hang towels from hooks. It's much easier for kids to hang them on a hook rather than a bar.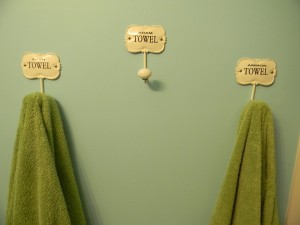 Since this bathroom is on the main level it's also used by visitors. Because of that I didn't want it to be boyish. I have a few more updates I'll be posting later (since I have to do them first).
Oh, and that 21 more things I've gotten out of my house, for a total of 812 so far. Woo-Hoo!
I'm linking to these awesome blog parties:
Sundae Scoop at I Heart Naptime
Making Monday Marvelous at C.R.A.F.T.
Motivate Me Monday at Keeping It Simple
Whatever Goes Wednesday at Someday Crafts
Transformations Thursday at The Shabby Chic Cottage
Wicked Awesome Wednesday at Handy Man Crafty Woman