We have a deck box for outside toys, but it's not big enough for the water noodles, float rings and kick boards.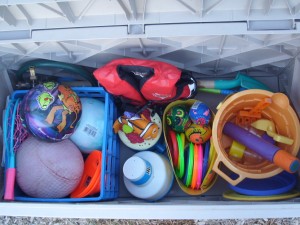 I've been trying to think of a way to keep them all contained and I needed something with holes in it for drainage. I went to Family Dollar today and saw this hamper (I think that's what it is). It was only $6 so it came home with me.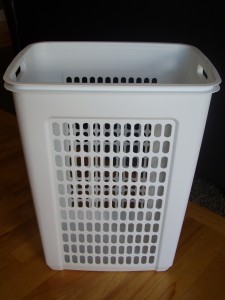 I used my Cricut to cut out some vinyl letters. It had to be labeled, right?
And I picked a pretty pool blue color.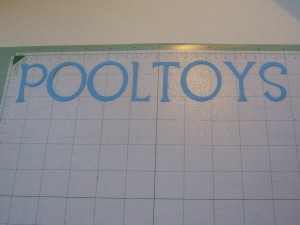 I didn't measure to find the center, I just counted the holes. I love when I don't have to measure or use math.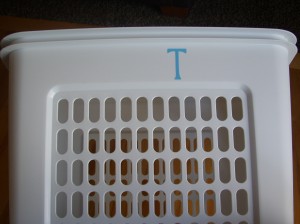 When I space letters, I always start in the center and move to the right.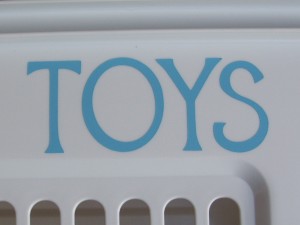 Then I go back to the center and move to the left.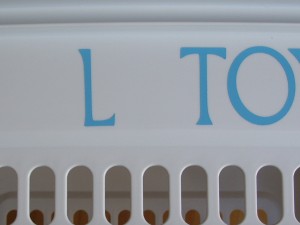 And there you have perfectly spaced letters.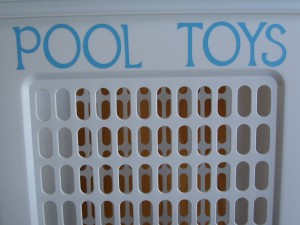 Here it is in front of the deck box. Yay, now they won't blow all over the yard or clog the pool skimmer. Zach's looking for something to throw at his sister and her friend. Great!