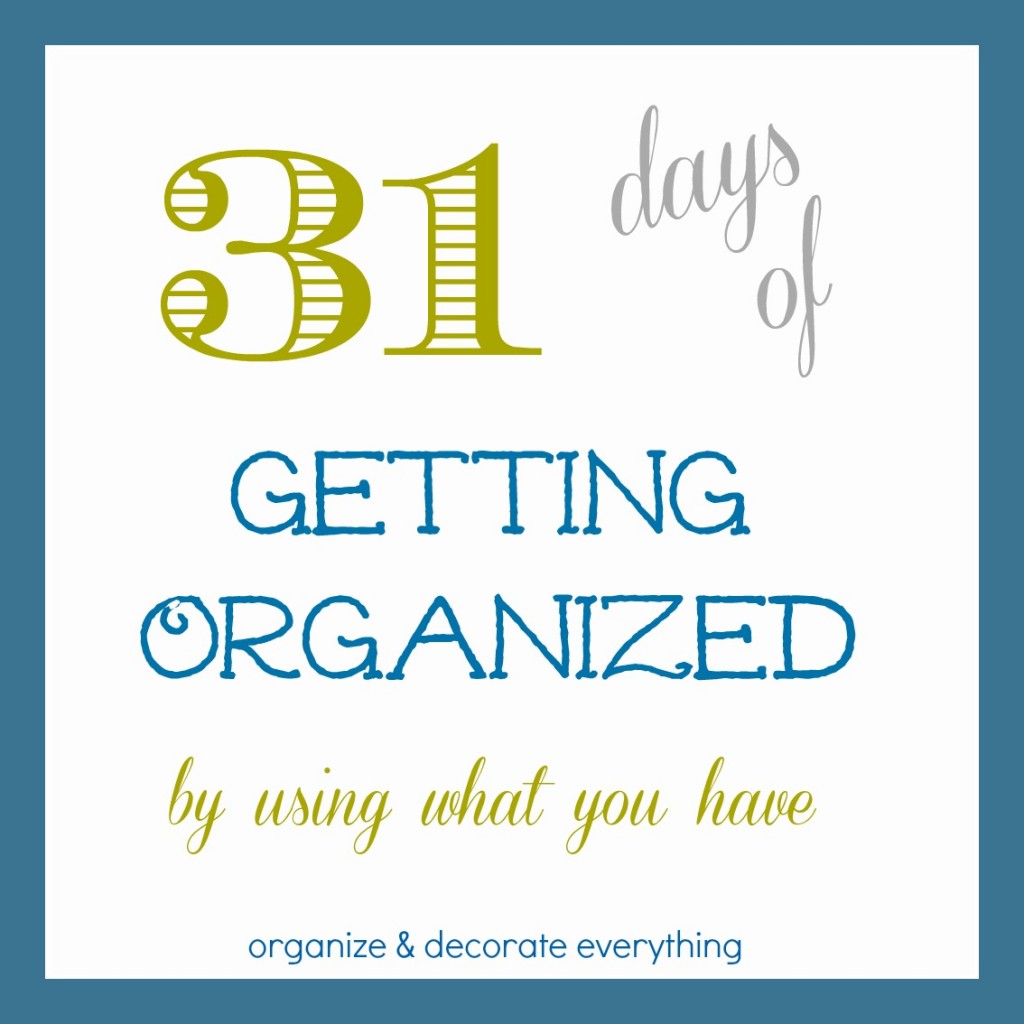 Welcome to Days 8 of 31 Days of Getting Organized by Using What You Have.
Egg cartons are perfect for organizing small items. They also come in a few different sizes so they can fit in different spaces in all rooms of your home.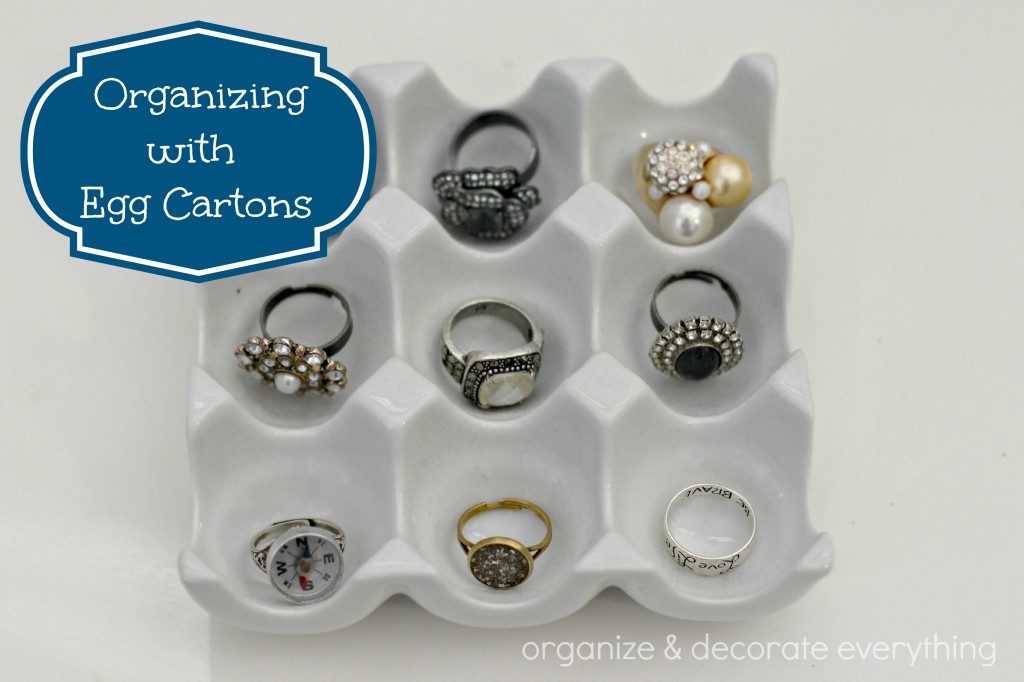 I found these ceramic egg cartons about 6 years ago for only $3 each, but regular egg cartons would work just as well. Spray paint them a glossy white and you can get this same look. I have a few of them in my bathroom for rings, bracelets, and earrings.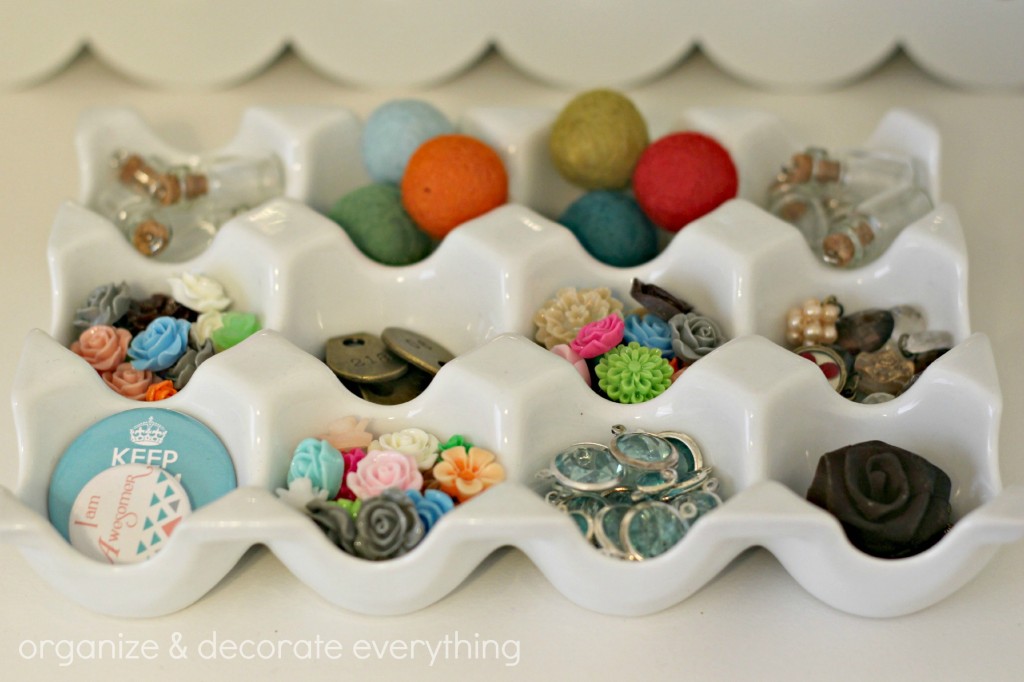 This one is in my craft room to hold small trinkets and jewelry items. It looks great sitting out in the open full of pretty little baubles.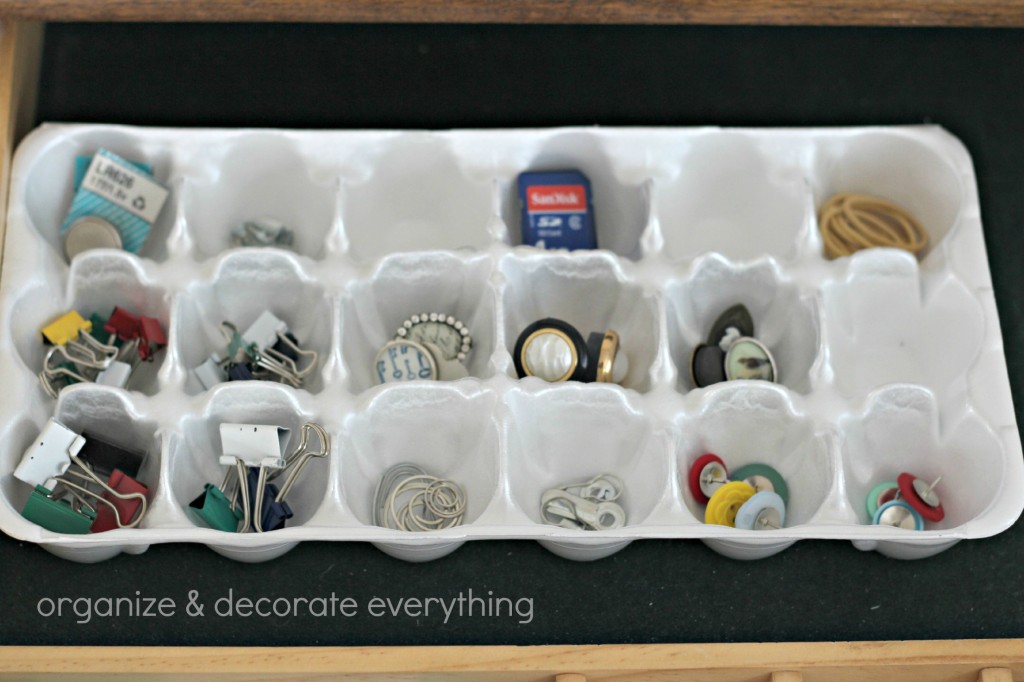 Cut the top off the egg carton and tuck it in a desk drawer to hold small office supplies and keep them organized.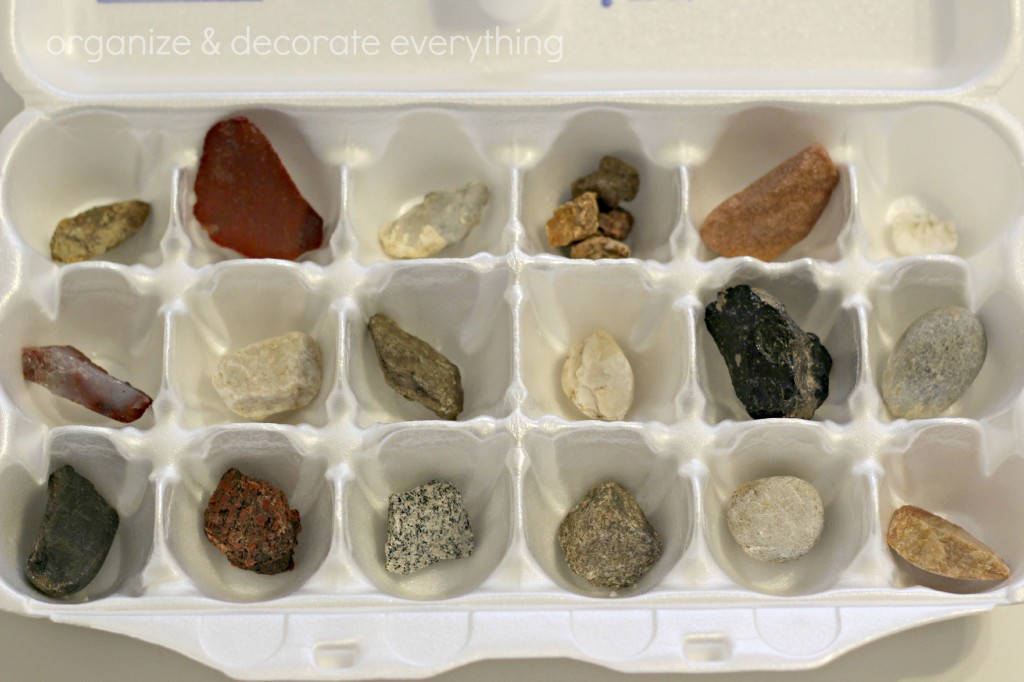 My kids like to use them for collections. They can fill them with their small treasures and still keep them separated.
Here are a few more ideas for organizing with egg cartons: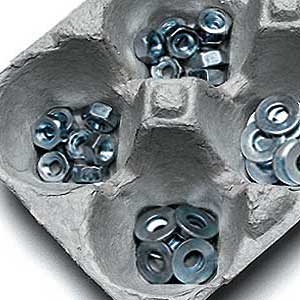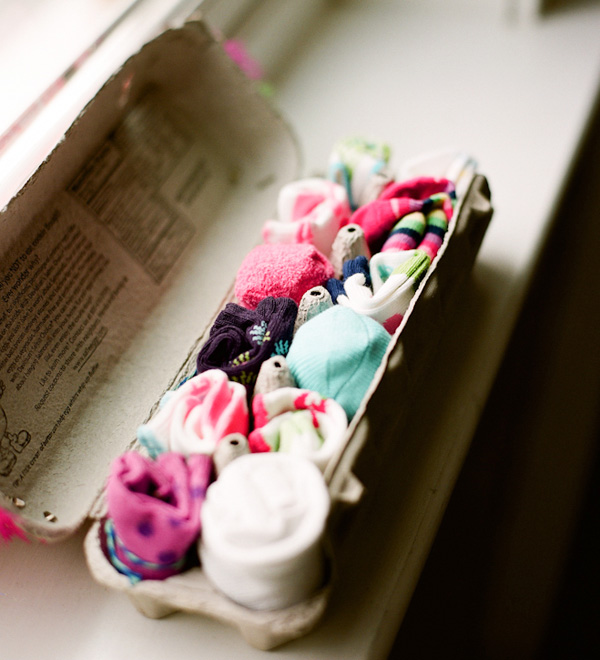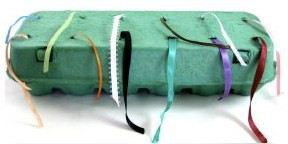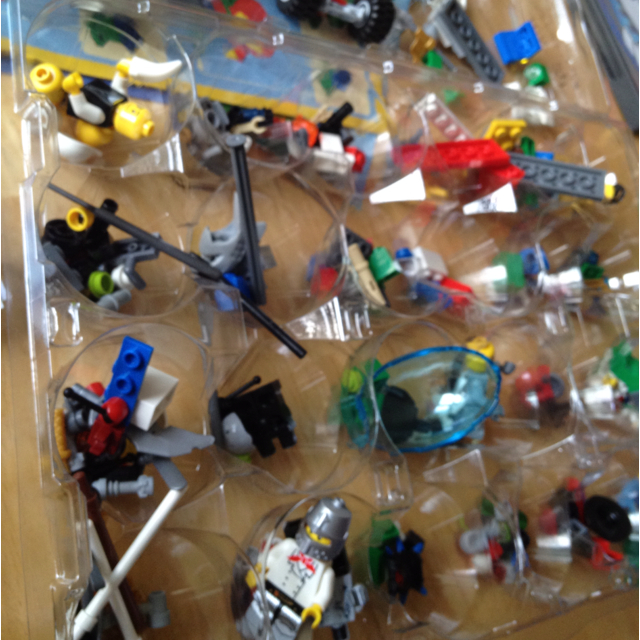 Unknown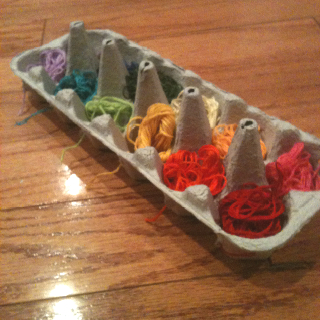 Unknown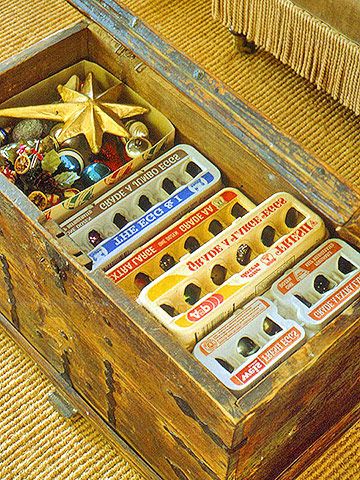 So don't throw those egg cartons away. I'm sure you have some small items that need organized.
See you tomorrow for the next post in the series 31 Days of Getting Organized by Using What You Have: Homework Box Using Recycled Items