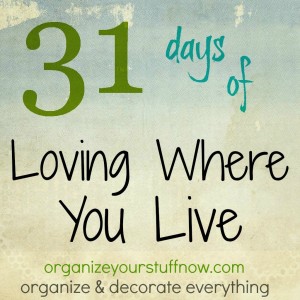 I talked about my first time helping design my room at the age of 14 at the beginning of the last 2 posts. I loved picking out the colors and and layout of the room but my favorite part was organizing the closet. I have loved organizing for as long as I can remember. I think I spent 2 days arranging and rearranging my closet until it functioned the way I wanted it to. I want my kids spaces to be functional too but they don't always have the same vision I do. That's where compromise comes in. I have them help me and we make it work the best we can for them and then I give them a little space.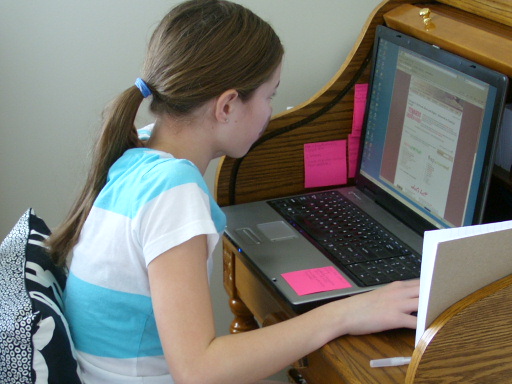 Emilee searched the computer for ideas for her room. The first thing she decided on were her colors of green, yellow and black. Those weren't my choices, but they were hers and they are actually turning out really well.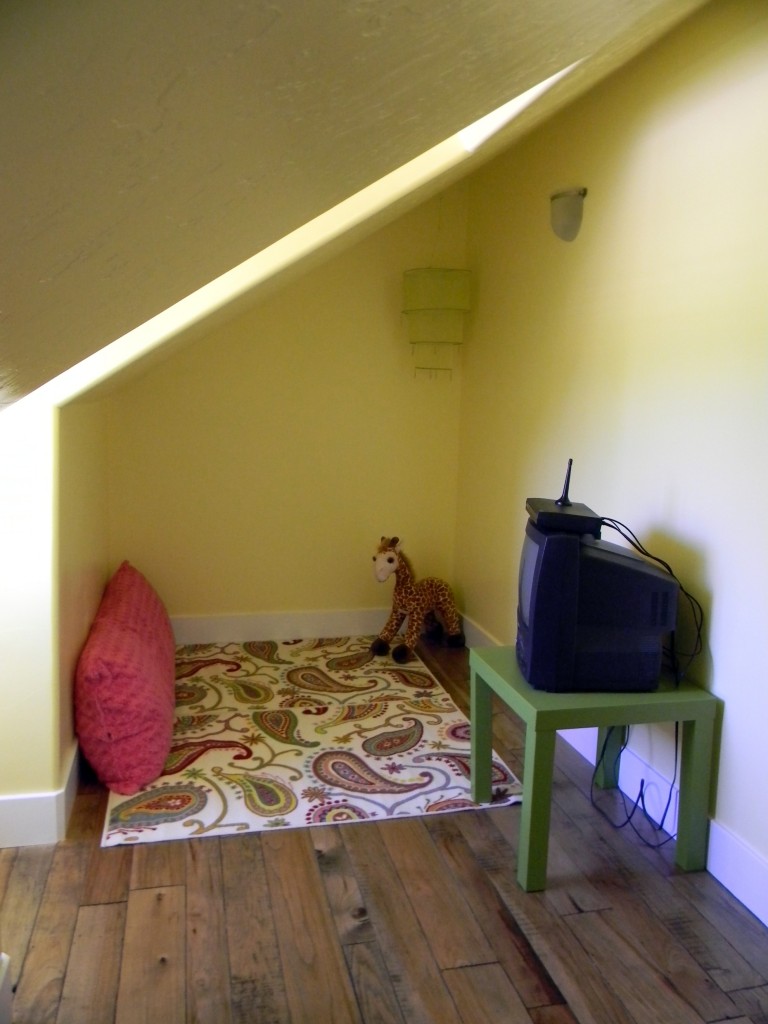 When we moved into this house Emilee and Amanda were sharing a room and were much younger. This area was only an attic space and hubby turned it into a play area attached to their bedroom. Now it's more of a hang out room with a small TV and lots of books and art supplies. Emilee also decided to add splashes of pink to the color scheme. The rug was made from 2 small rugs duct taped together on the back. They were $3.50 each.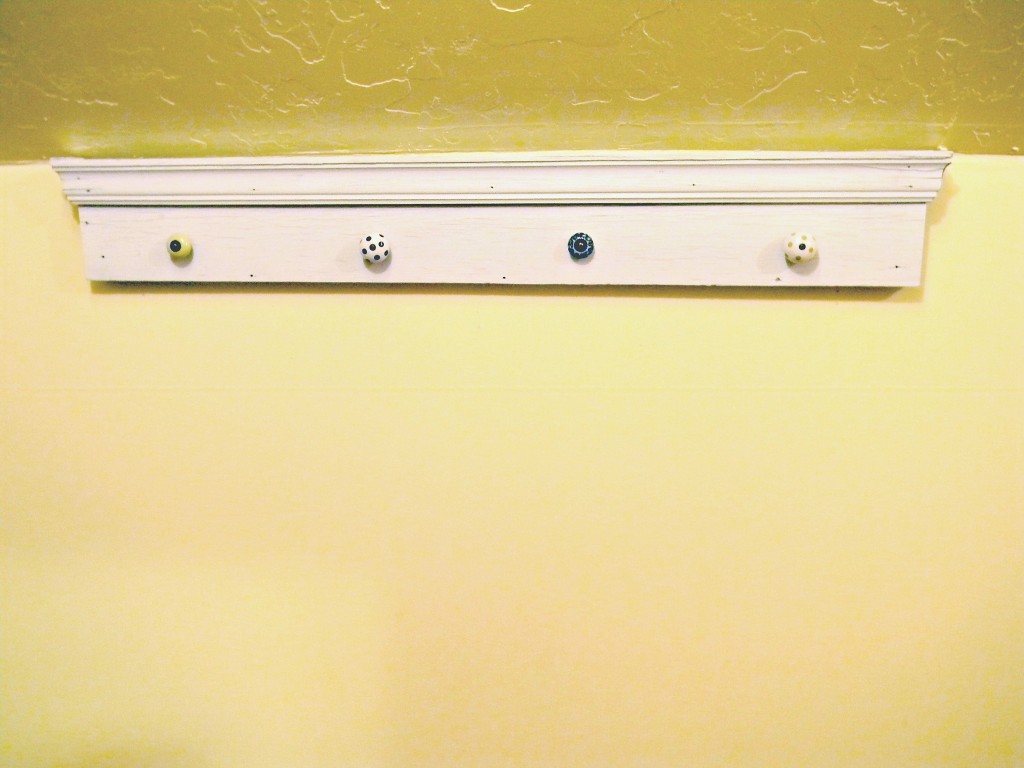 I made the hanger for hats and bags (she has a lot of bags) by using an old door header and adding different knobs. It hangs in the new attic area.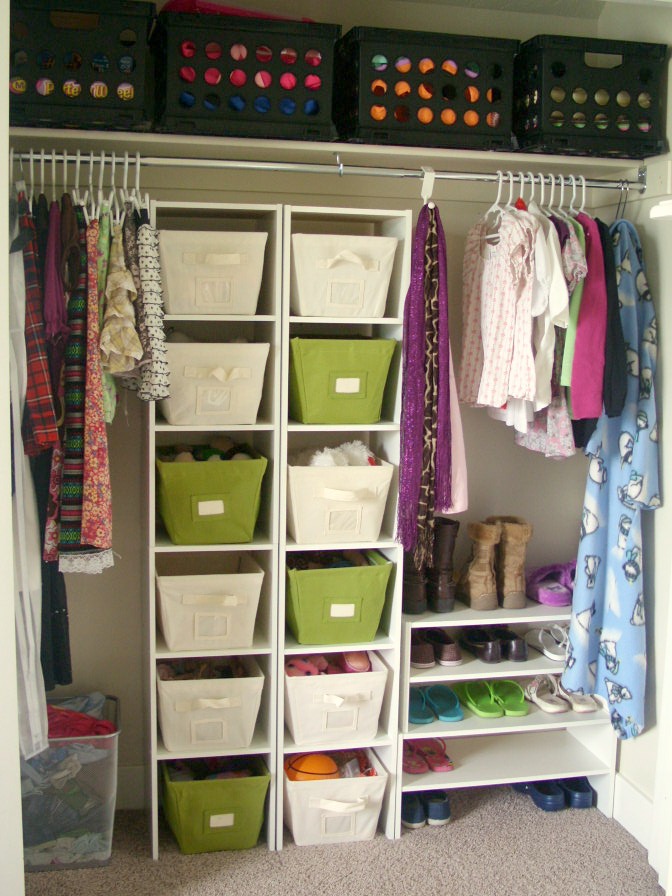 You've seen her closet before (probably twice) but it functions well for her and she's been able to keep it neat and organized and that's saying a lot. I'm making some new baskets for the top shelf that I'll be sharing soon.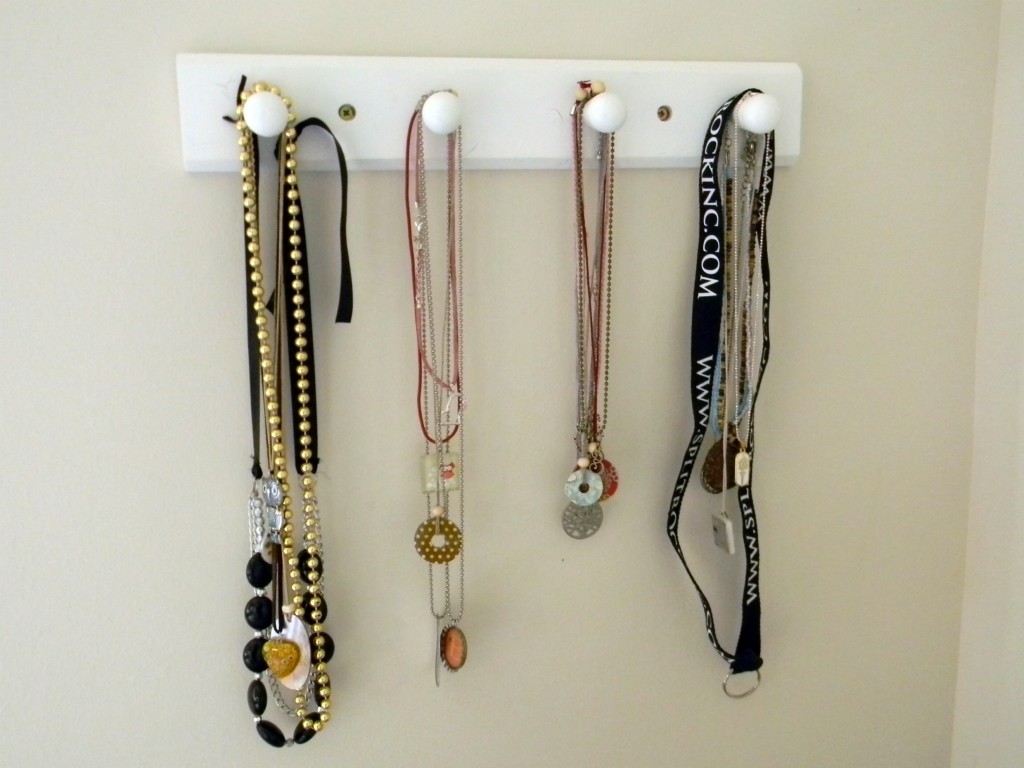 Her necklaces are hung for a thrift store find that I painted white.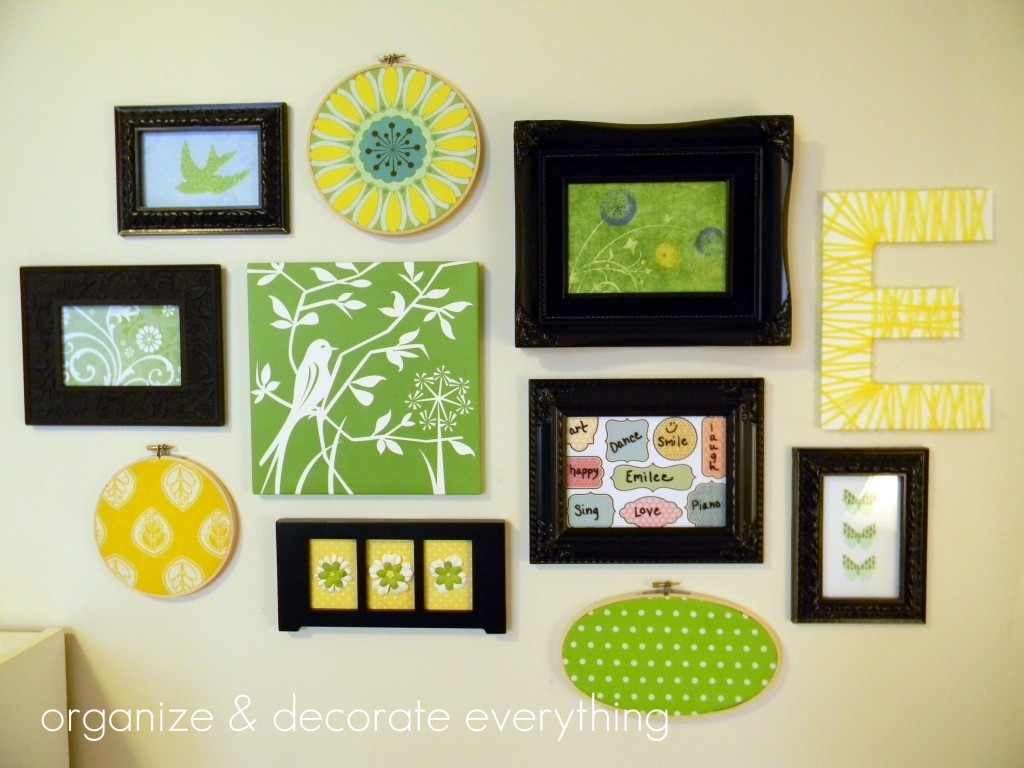 This is my favorite part of her room so far. The gallery wall was all done very inexpensively by using thrifted frames painted black, fabric and paper scraps, hoops, foam core board and yarn. The total cost was about $16.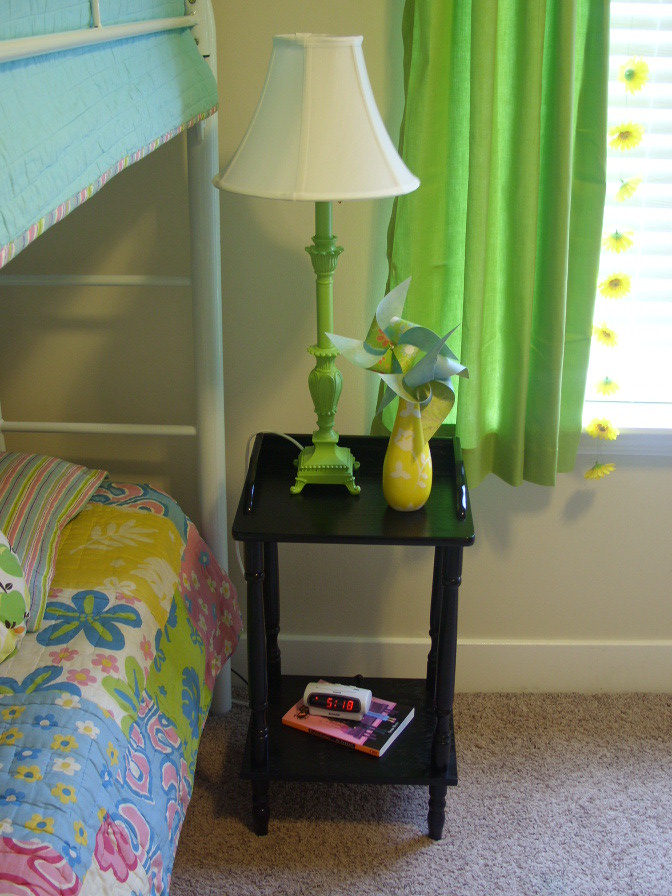 I've showed her thrifted and painted lamp and table before. She doesn't have the bunk beds anymore. She has a double bed in her room now. I'm like almost everyone else, I can't afford to do everything at one time so it's a little bit over a sometimes long period of time. I know it can be frustrating not having everything finished at once but progressing is what really counts.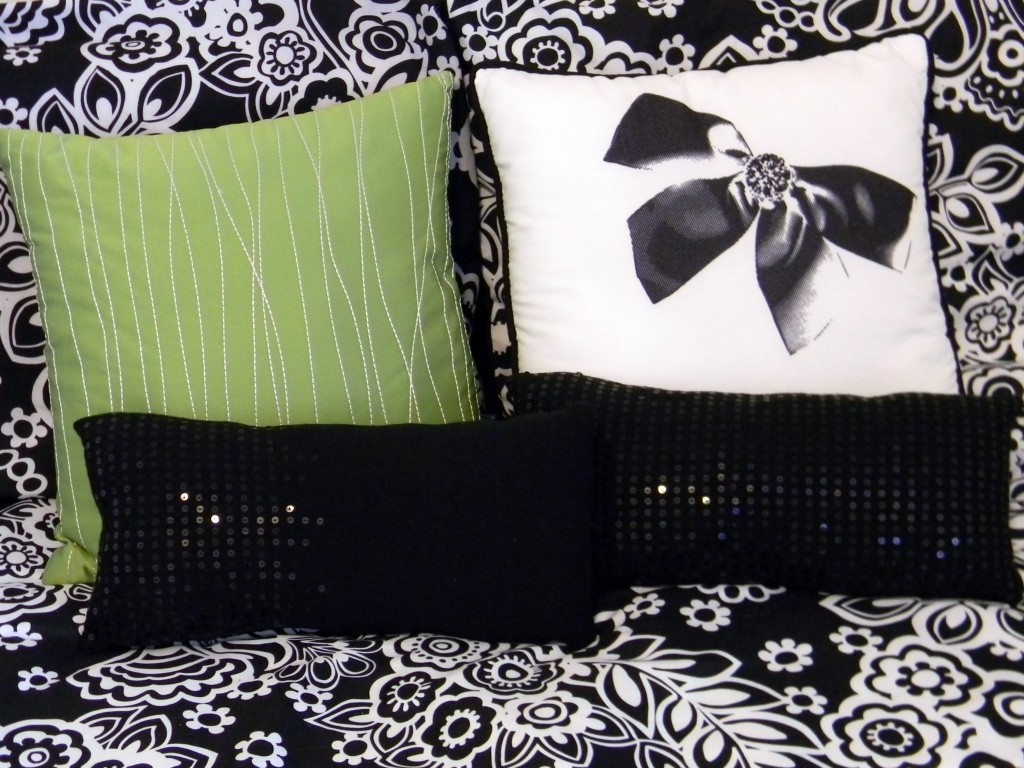 The bedding and pillows she has now are right on track to go with everything once her room is complete. She's loving her space and being able to make decisions on what goes into it.
Here are some more teen girl room ideas.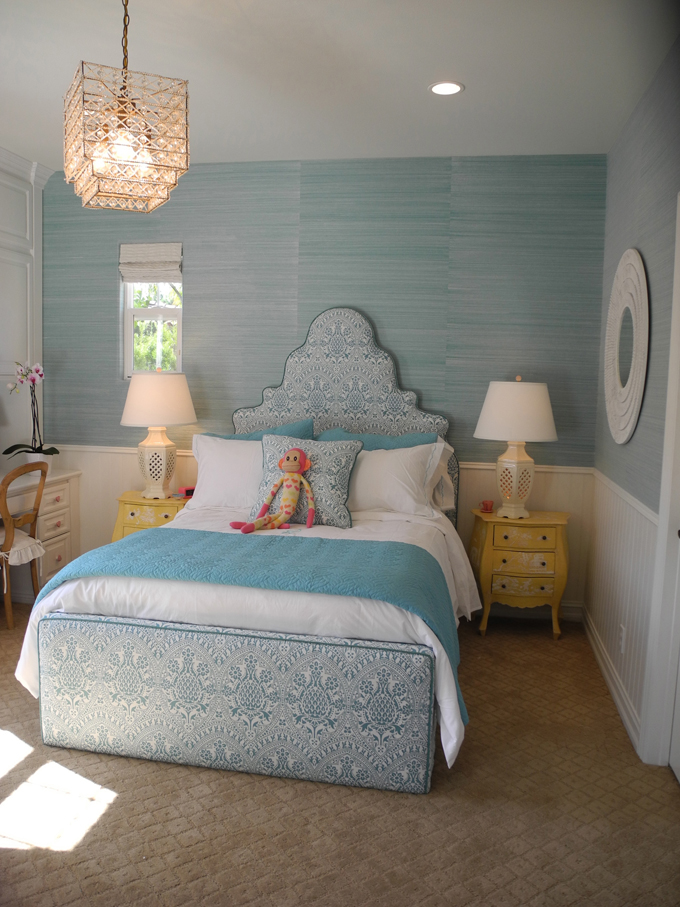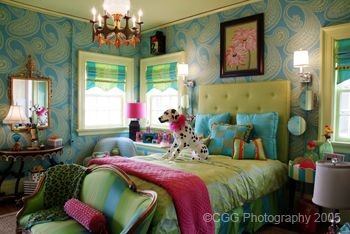 See you tomorrow for the next post in the series 31 days to Loving Where You Live: The Kitchen
Just a few more things:
31 days of Loving Where You Live – If you've missed any of the series, there is a link to all of the days here.